Kanye West Sheds Light on the Inspiration Behind the Saint Pablo Tour's Floating Stage
Yeezy takes cues from Trent Reznor, Radiohead, U2 and more.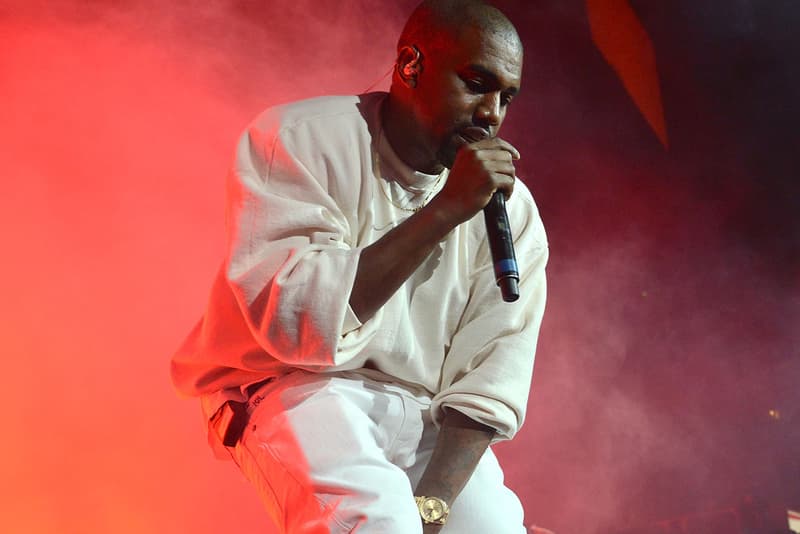 If you were in the house at the Bankers Life Fieldhouse in Indianapolis last night or checked out the trending #SaintPabloTour hashtag on Twitter, then you already know about Kanye West's setup for the 'Saint Pablo Tour': Yeezy spends the entire show above the crowd, performing on a floating stage while those with floor "seats" mosh below. So where exactly did Yeezy, DONDA and company get inspiration for the incredible configuration? According to Yeezus himself, the show took more than eight months of planning as he traveled across the globe to gain insights from some of the best stage designers out there.
In a post-show interview with E! News last night, 'Ye shed light on the influences behind the tour's aesthetic, crediting everyone from Ridley Scott, Daft Punk and Trent Reznor to Radiohead, U2 and Michael Jackson. "I wanted people to get into it and have a fun time, make it not be just about watching the artist, but people watching their friends and singing along to the lyrics and being able to see themselves, their outfits," he explained before adding that he wanted to "take the concert experience to another level."
Check out the interview below in its entirety and head on over to kanyewest.com for full tour dates.