Iglooghost Drops Two EPs, 'Clear Tamei' and 'Steel Mogu'
A mythical story is set to explain the two albums.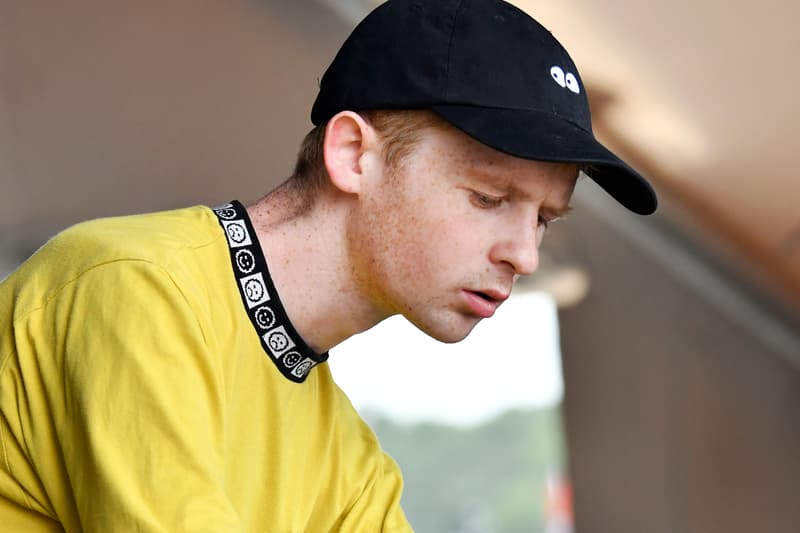 British producer Iglooghost drops his anticipated dual Clear Tamei and Steel Mogu EPs, the follow ups to his acclaimed 2017 full-length debut Neō Wax Bloom.
The twin EPs draw from different corners of Igloo's influences; Steel Mogu features synths contorting around violent 808s, while Clear Tamei channels lavish string quartets and classical instruments.
The EPs are set in his fictional world of Mamu, 3000 years prior to the events of Neō Wax Bloom. It follows a young, god-in-training named Tamei who is gifted but resents his fate of becoming Grid Göds with his cohorts. Igloo spoke about how the stories between Neō Wax Bloom and the new EPs are connected.
"In [Neō Wax Bloom], it was all based around the fact that the eyes of the god of Mamu had fallen out," he explained in a recent interview. "Tamei is him when he's a baby and training to be a god. Mogu, who's the rival guy on the album cover, is from the future and he wants to kill the god. So he's come back in time to try and kill Tamei."
Stream Clear Tamei and Steel Mogu below and let us know your thoughts of the albums in the comments below.
IGLOOGHOST TOUR DATES:
09/07 – Linz, Austria @ Ars Electronica
10/04 – Seoul, South Korea @ Cakeshop
10/07 – Tokyo, Japan @ Circus
10/08 – Osaka, Japan @ Circus
10/12 – Krakow, PL @ Unsound
10/16 – Manchester, UK @ Yes
10/18 – Brighton, UK @ Patterns
10/19 – Amsterdam, NL @ ADE
10/20 – Bristol, UK @ Simple Things
10/22 – Edinburgh, UK @ Sneaky Petes
10/23 – Glasgow, UK @ Centre for Contemporary Arts
10/25 – Ramsgate, UK @ Ramsgate Music Hall
+ Special London date TBA
Clear Tamei

Steel Mogu