Frank Ocean's Brother Reacts to 'Blonde' & 'Boys Don't Cry' on Twitter
Ryan talks "Nikes," "Futura Free," and more.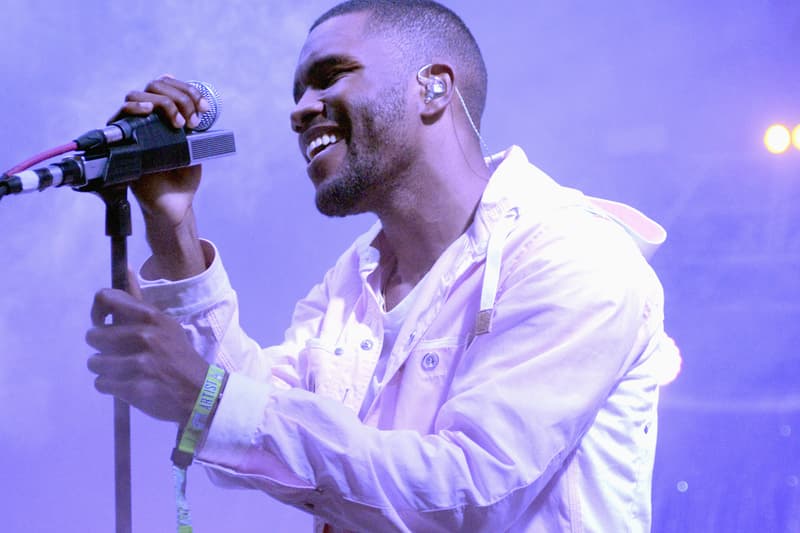 Frank Ocean has been blowing up the web the last few days for dropping his visual albums Endless, the pop-up shops, the Boys Don't Cry zine and his highly-anticipated album Blonde. Fans aren't the only people on social media talking about the releases though; Frank's own little brother Ryan also shared a few of his thoughts on the project. Check out what he had to say below.
still dont like af1s the nikes song didnt change that

— ryan (@BOYSDONTCRYANN) August 20, 2016
MY INTERVIEW IS ON THE ALBUM OHMGMDJSHCJAJDHAHHSH I WAS LIKE 11 MY VOICE WAS SO HIGH

— ryan (@BOYSDONTCRYANN) August 21, 2016
THIS IS WORSE THAN MY YEARBOOK PICTURE https://t.co/ZcC437T1eb

— ryan (@BOYSDONTCRYANN) August 21, 2016
35 frank ocean songs in two days don't @ me mad about not getting the mag

— ryan (@BOYSDONTCRYANN) August 21, 2016
if u bought a mag just to resell it you're whack

— ryan (@BOYSDONTCRYANN) August 21, 2016
hes probably been sleeping all day that man worked crazy hours everyday on these projects its crazy

— ryan (@BOYSDONTCRYANN) August 21, 2016
mans was in the studio 16 hours a day making everything perfect

— ryan (@BOYSDONTCRYANN) August 21, 2016
im glad its out tho bc when im @ the studio he gets focused and forgets to feed me and bring me home

— ryan (@BOYSDONTCRYANN) August 21, 2016
my boy frank big body of water came thru

— ryan (@BOYSDONTCRYANN) August 21, 2016
ok back to my tweets about air force 1s and 21 savage

— ryan (@BOYSDONTCRYANN) August 21, 2016