Tom Sachs Explains the Symbolism Within Frank Ocean's 'Endless' Visual Album
"Frank's music is simultaneously complex and simple. But no matter how you slice it you can hear what's going on."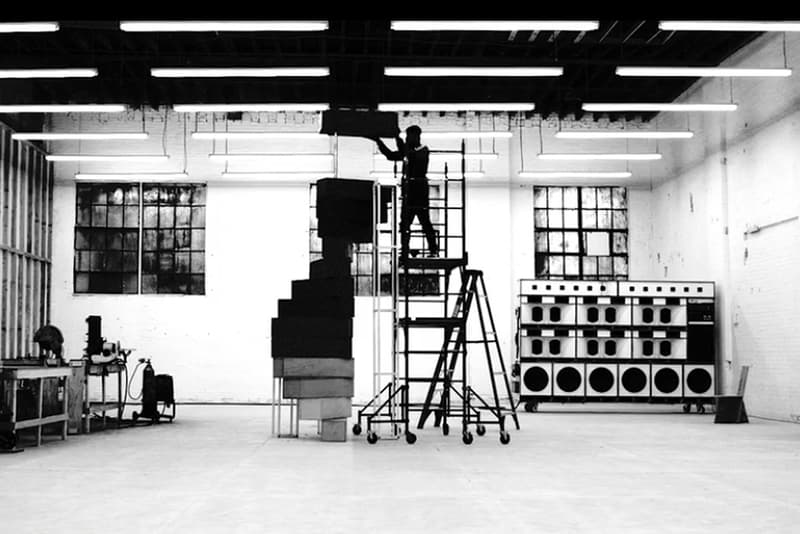 It's common knowledge by now that esteemed American contemporary artist Tom Sachs had quite a significant hand in the creative process of Frank Ocean's contemplative Endless film and the elaborate Boys Don't Cry zine. In fact, he even allowed his boombox piece 'Toyan' to be included in the film. Today, Pitchfork has shared an in-depth interview that provides some insight into the symbolism and idea behind Frank's mysterious spiralling staircase, the centerpiece of Endless. Sachs begins by explaining how he and Frank ended up collaborating:
"He called me on the phone and we started a dialog about a lot of things that we're both interested in. We've just been talking about different things. So we started on the phone and then we met in person in New York and in L.A. a few times. And we've dicked around with a few things in the studio. In my studio, and I worked a little on the zine, which I haven't seen yet. I went to go buy it, but I guess it's not for sale. I went to the place and they said that they gave away 1,500 copies yesterday."
Later in the interview, the progressive artist goes on to explain some of the meaning behind the visual elements in Endless:
"When he's building, you see him literally building every component of this complex structure. Each stair is a plywood box. And you see the plywood end grain. You see each stair being stacked on top of each other onto a central steel column that's welded and bolted to the ground. So there's a transparency to the building that is the same as the transparency in the music. Frank's music is simultaneously complex and simple. But no matter how you slice it you can hear what's going on. And there are sounds that are not musical sounds that are used musically to convey a mood. And all of that stuff is transparent and helps communicate how the music was made."
Sachs eventually links this idea of "transparency" to "the foundations of hip hop and soul," drawing comparisons to music where "many people work together to create one sound":
"And also, that is one of the foundations of hip-hop and soul music—the transparency. Versus classical music where the orchestra of many, many people work together to create one sound, or with Phil Spector's Wall of Sound. There's always been an attempt to make something where you can understand without thinking, to feel. There's always been this transparency in hip-hop for lots of reasons. Even if you go back to the vinyl record, you can hear the flaws and the skips and the errors, and those are kind of the foundation of the sample."
Read the full interview with Sachs here.