Floyd Mayweather Invites Conor McGregor to Train at His Famed Mayweather Boxing Club Gym
Can Pretty Boy help McGregor dethrone Khabib Nurmagomedov at UFC 229?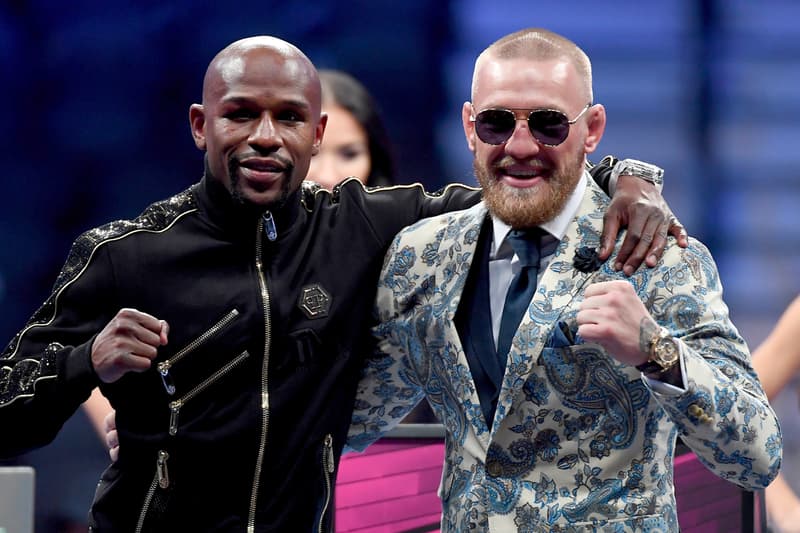 Hardcore MMA aficionados and general fight fans alike no doubt have October 6 circled on their calendars, as Conor McGregor and Khabib Nurmagomedov aim to settle the score once and for all in UFC 229's highly-anticipated lightweight title bout. In a rather surprising turn of events, one of McGregor's past rivals, Floyd Mayweather, has offered to help prepare him for his upcoming battle, extending an open invitation for the Irish brawler to undergo training at the famed Mayweather Boxing Club.
Short of making an actual prediction, Mayweather likes McGregor's chances and even praised him, saying "I don't really have a prediction because I've never seen the guy fight that's facing Conor McGregor — from what I know he's a hell of a guy that's on the ground… hell of a grappler, and he can wrestle. But, the fans want to see you stand up and fight. That's what the fans like to see. But, Conor McGregor, he's a tough competitor, like I said before Conor McGregor's not gonna back down from anyone, he's not scared, he's a warrior."
Elsewhere in the sports world, Odell Beckham Jr. became the highest paid WR in NFL history with his new deal.