Colin Kaepernick's Name Seemingly Removed from 'Madden NFL 19' Soundtrack
Without the knowledge of YG or Big Sean.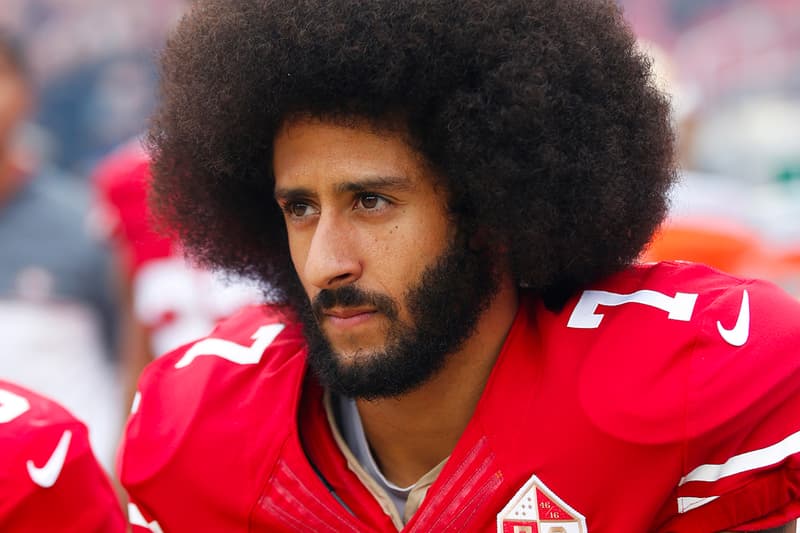 Madden NFL 19 has apparently made some omissions to the upcoming soundtrack of the game, with one removal gaining attention. While it's fairly standard for EA Sports to remove profanity references to illegal activity, another edit, this time removing Colin Kaepernick's name from Big Sean's verse on "Big Bank" has gained a different kind of notoriety.
The lyrics originally said "Feed me to the wolves, now I lead the pack and shit. You boys all cap, I'm more Colin Kaepernick," with the mention removed from the Madden edit. YG commented on Instagram that he had no idea this change would be made, saying "On my daughter. They ain't run that by me. That's kold." Meanwhile, Big Sean also registered his disappointment, saying "It's disappointing and appalling @NFL & @EA took @Kaepernick7's name out of my verse on Big Bank for Madden 19 like it was a curse word. When he's not a curse, he's a gift! Nobody from my team approved any of this."
You can listen to the edit and see reactions below. In other news, Matt Damon and Ben Affleck signed on for the movie about the McDonalds Monopoly scam.
bad enough @Kaepernick7 still not signed, but now they even edit his name out in this year's @EAMaddenNFL during @BigSean verse, smh pic.twitter.com/3nvkB26z5r

— Mr. Changing Lives (@jeanclervil) 2018年8月2日
✊?✊?✊? @yg pic.twitter.com/N5t57mrVmu

— Mr. Changing Lives (@jeanclervil) 2018年8月2日
It's disappointing and appalling @NFL & @EA took @Kaepernick7's name out of my verse on Big Bank for Madden 19, like it was a curse word. When he's not a curse, he's a gift! Nobody from my team approved any of this.

— Sean Don (@BigSean) 2018年8月2日