Rick "Zombie Boy" Genest Has Passed Away at Age 32
The heavily-tattooed model rose to fame in Lady Gaga's "Born This Way" video.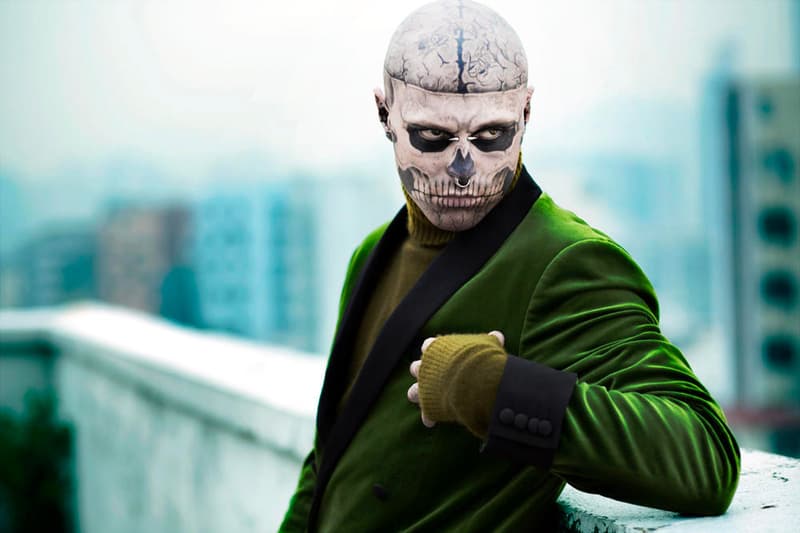 Rick Genest, also known as Zombie Boy, has died at the age of 32 from an apparent suicide. The Canadian model, actor and artist was found dead in his apartment in Montreal on Wednesday, according to sources.
Zombie Boy was famous for his head-to-toe tattoos, holding a Guinness World Record for the most insect tattoos (176 of them) and the most human bone tattoos (139). He was a muse and collaborator of Lady Gaga, appearing in her music video for "Born This Way," and also appeared in many high-end fashion label runways and campaigns.
Lady Gaga mourned the death of Genest on her Twitter account with a call to mental health awareness.
The suicide of friend Rick Genest, Zombie Boy is beyond devastating. We have to work harder to change the culture, bring Mental Health to the forefront and erase the stigma that we can't talk about it. If you are suffering, call a friend or family today. We must save each other. pic.twitter.com/THz6x5JlpB

— Lady Gaga (@ladygaga) August 3, 2018
If you or someone you know is having suicidal thoughts or battling depression, call the National Suicide Prevention Lifeline at 1-800-273-8255. The number is toll-free and confidential. You can also visit the suicide prevention lifeline website.