The Campana Brothers 'Banquete KAWS' Chair Spotlighted in New Exhibit
Taking place this September at the Pizzuti Collection in Ohio.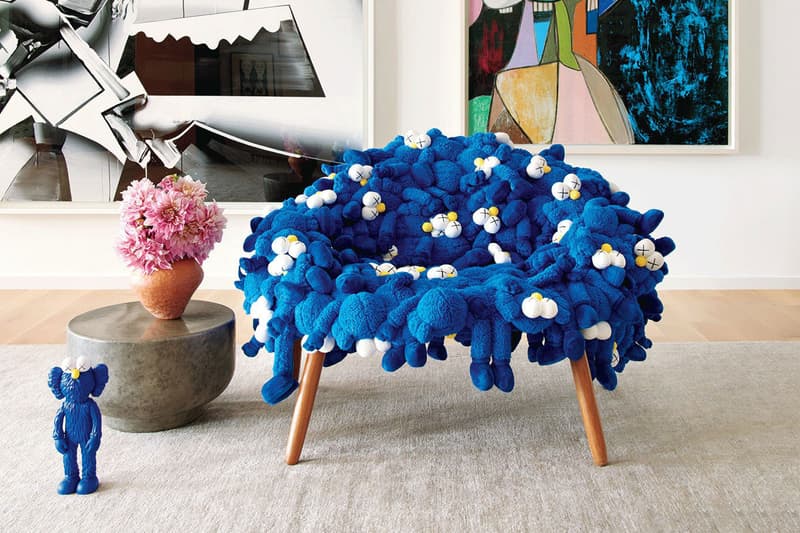 KAWS and Studio Campana's collaborative Banquete KAWS chair will be one of many pieces featured at Pizzuti Collection's upcoming exhibition entitled "When Attitudes Becomes Chairs." The Ohio show will feature the BFF plush-equipped furniture item (possibly in both blue and black versions) alongside pieces by iconic designers such as Alessandro Mending and his Proust Chair, as depicted in Pizzuti's Instagram post below.
More precisely, the exhibit will an in-depth exploration in the field of furniture design, highlighting "its transformation from a fairly restrictive field in which form tended to follow function, to becoming one of the most dynamic of all creative disciplines," said the institution.
"When Attitudes Becomes Chairs" will be on view starting September 8. Head over to Pizzuti Collection's website to learn more. Elsewhere, take a look at this week's best art drops which features a KAWS BFF Companion giveaway.
Pizzuti Collection
632 North Park Street
Columbus, OH 43215