Anna Wintour Will Remain at 'Vogue' & Condé Nast
Working "indefinitely" as editor-in-chief and artistic director.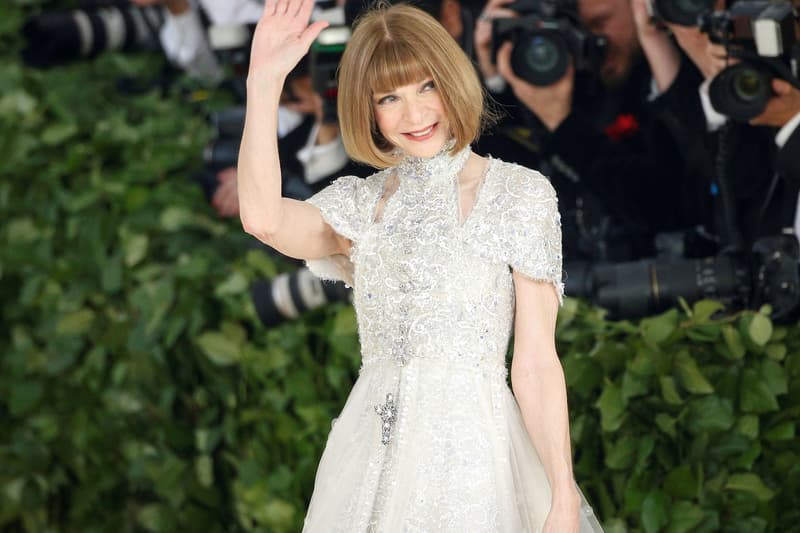 Following rumors that fashion figure Anna Wintour was looking to leave Vogue and Condé Nast this summer, the famed publisher recently came out to refute those claims.
Silencing rumors that Wintour was on her way out after 30 years at the company, Condé Nast Chief Executive Bob Sauerberg said in a statement on the company's Twitter, "Anna Wintour is an incredibly talented and creative leader whose influence is beyond measure. She is integral to the future of our company's transformation and has agreed to work with me indefinitely in her role as @voguemagazine editor-in-chief and artistic director of Conde Nast."
Serving as Vogue's Editor-In-Chief since 1988 and being promoted Condé Nast's Artistic Director in 2013, news of Anna Wintour's exit sent the fashion world into speculation mode. Standing as a major influence in fashion, many wondered what would become of the iconic magazine and its relationship with the industry.
No official word from Anna Wintour just yet, but for now we can expect her to "indefinitely" stay in her established roles at Vogue and Condé Nast.
In case you missed it, Beyoncé's September Vogue issue will feature the magazine's first ever cover shot by a black photographer.