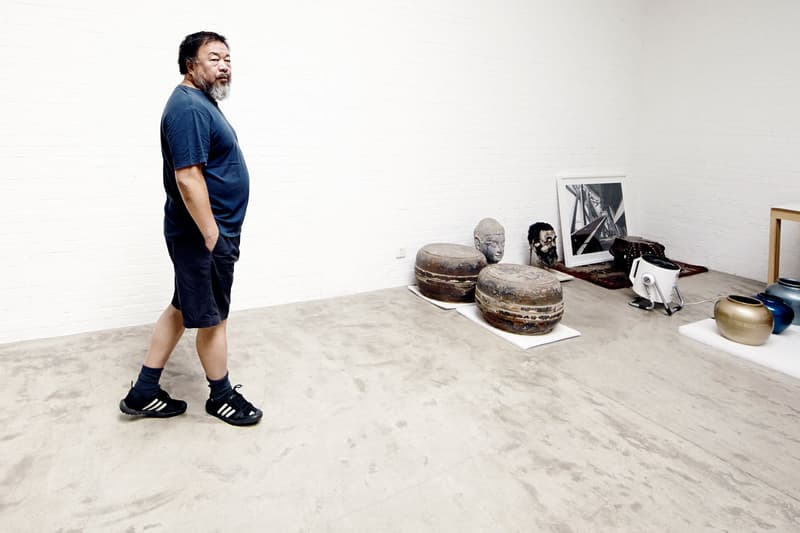 Ai Weiwei's Beijing Studio Gets Bulldozed Unexpectedly
The artist says farewell to his "Zuo You" workspace.
---
Artist Ai Weiwei recently shared on his Instagram scenes of his Beijing studio being demolished without any prior notice. He stated, "Today, they started to demolish my studio "zuo you" in Beijing with no precaution .which I have as my main studio since 2006.it is a East German style socialist factory building.farewell."
The artist had held the hangar-sized space since 2006 and crafted some of his most well-known works such as "Law of the Journey" and "Disposition." This is the same studio that was discovered to be bugged with surveillance equipment back in 2015. The manager of Zuo You, Ga Rang, stated that their lease had expired in the fall so the team was in the process of packing up. However, they didn't receive any prior warning of the demolition and had to scramble to save the artwork from being destroyed.
It's been three years since the artist left China and moved to Berlin after being detained by the government. He went through his archives to share some of the memorable pieces he's made in the studio throughout the years.
Ai is slated to showcase three new exhibitions in Los Angeles this fall.