Ai Weiwei's Epic Refugee Boat Installation Is His Largest Work to Date
"Law of the Journey" is now on show at the National Gallery in Prague.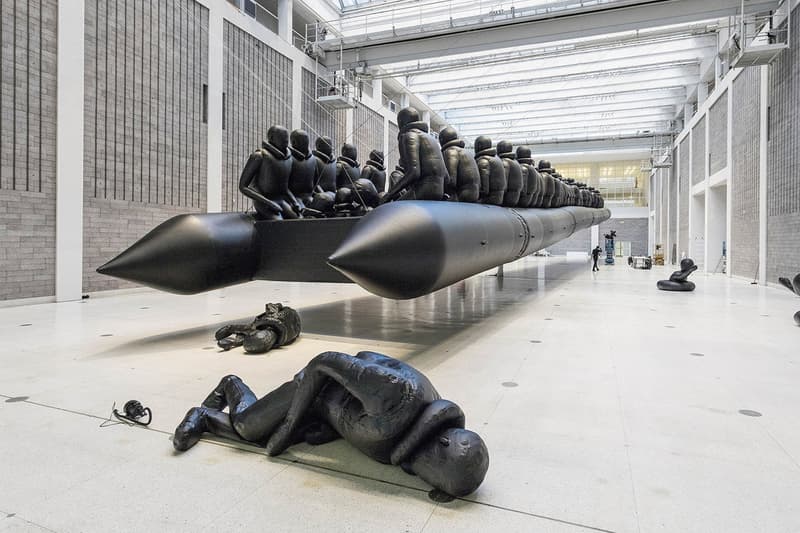 1 of 9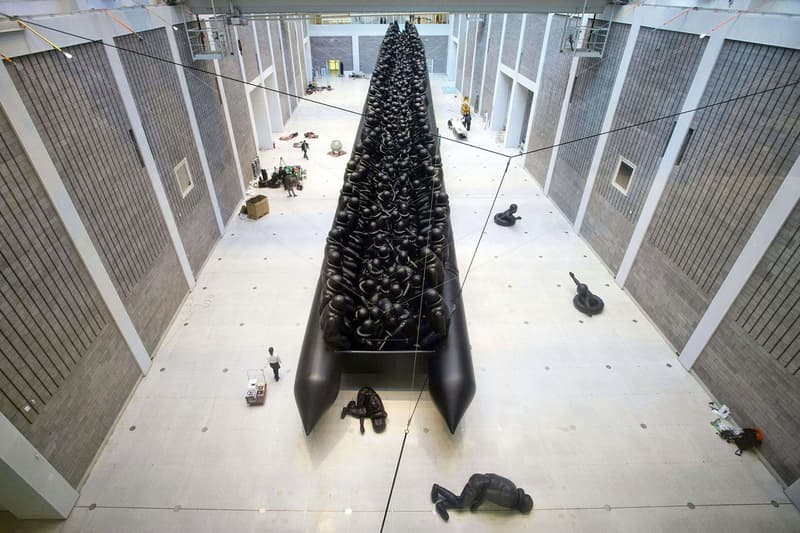 2 of 9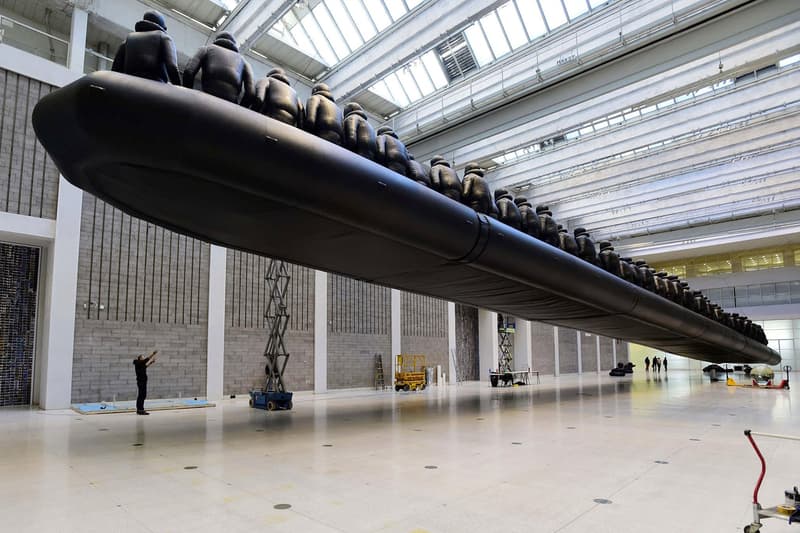 3 of 9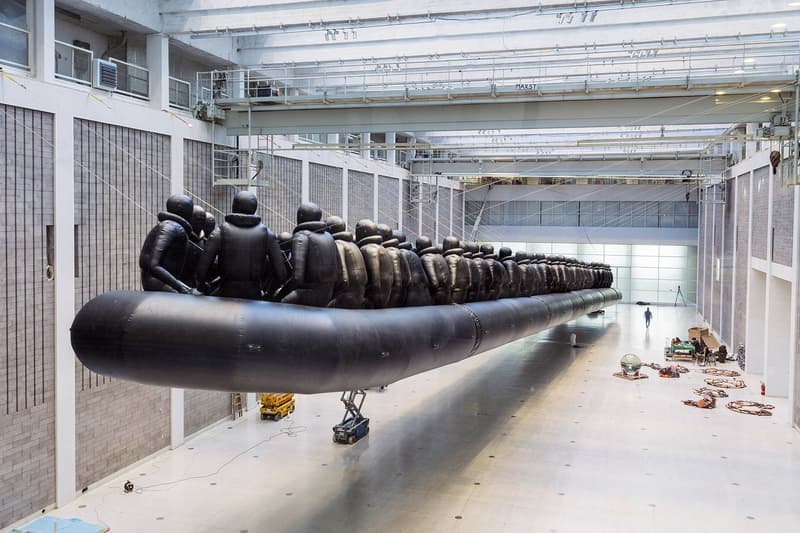 4 of 9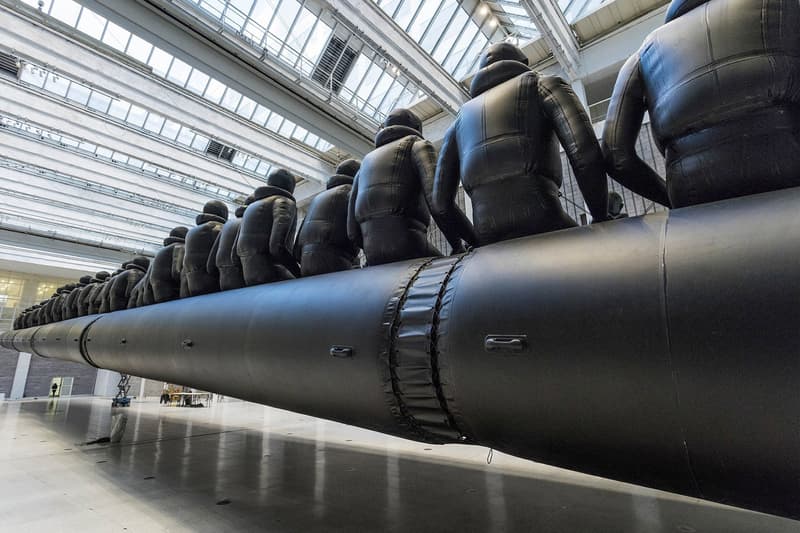 5 of 9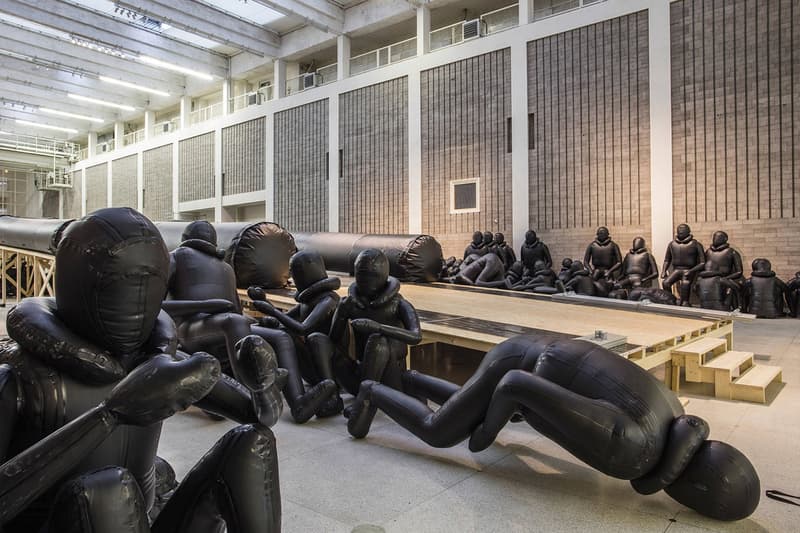 6 of 9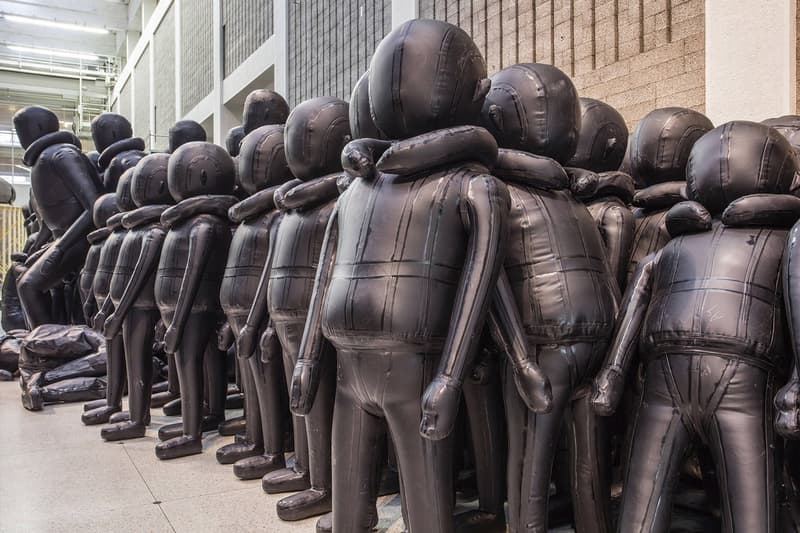 7 of 9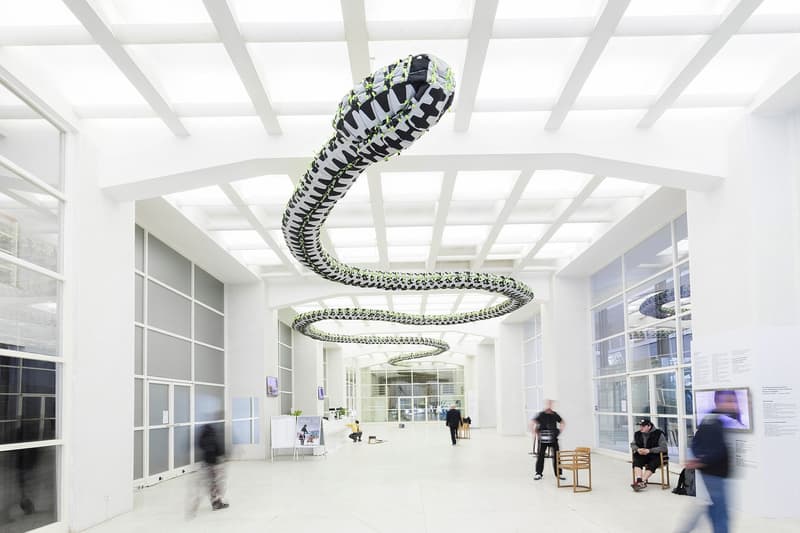 8 of 9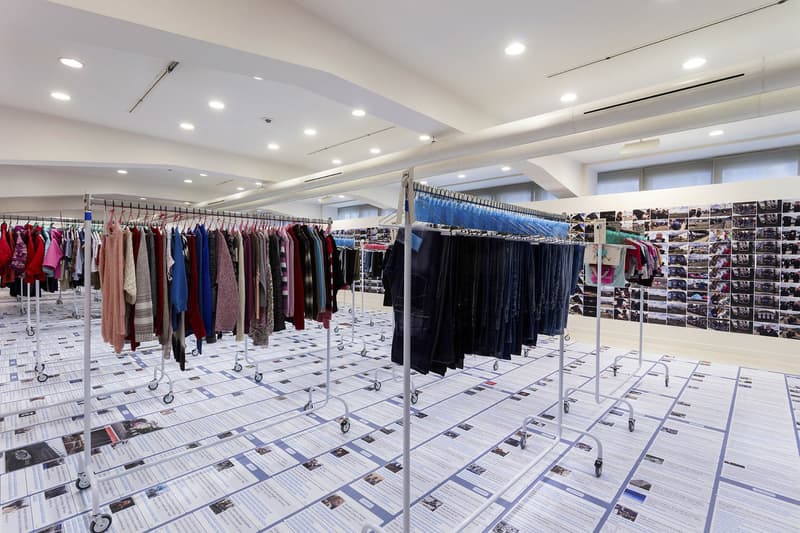 9 of 9
Contemporary Chinese artist Ai Weiwei has always been an outspoken activist for human rights. His most recent topic of focus has been the global refugee crisis, or, as the artist himself says: "there's no refugee crisis, but only human crisis."
Ai's latest "Law of the Journey" exhibition is his largest work to date. It presents a "multi-layer" series of projects that reflects the artist's time spent in over 40 refugee camps during the past year. At the heart of the exhibition is an ominous, all-black, 230 feet long inflatable boat carrying 258 faceless refugee figures. The installation hangs in suspension at the National Gallery in Prague, a location which not only packs meaning in its aesthetics — a combination of post-industrial architecture and ecclesial overtones — but also carries historical weight as it once served as an assembly point for Jews before their deportation during WWII. That, combined with the EU's current refugee relocation program, which brings to light the Czech Republic's reluctance to accept refugees, furthers the exhibition's message-bearing impact.
Also featured in the show are Ai's previous works. "Laundromat" is a vast display of clothing collected from a refugee camp which previously showed in NYC, and "Snake Ceiling" is a serpentine sculpture made of backpacks that honors the over 5,000 school children who were killed by the collapse of negligent infrastructure during the 2008 Sichuan earthquake.
"Ai Weiwei: Law of the Journey" takes place from March 17, 2017 to January 7, 2018.
National Gallery in Prague
Trade Fair Palace
Veletržní palác, Dukelských hrdinů 47,
Prague, Czech Republic
For more art news, here's a list of events you should check out during Art Basel Hong Kong 2017.