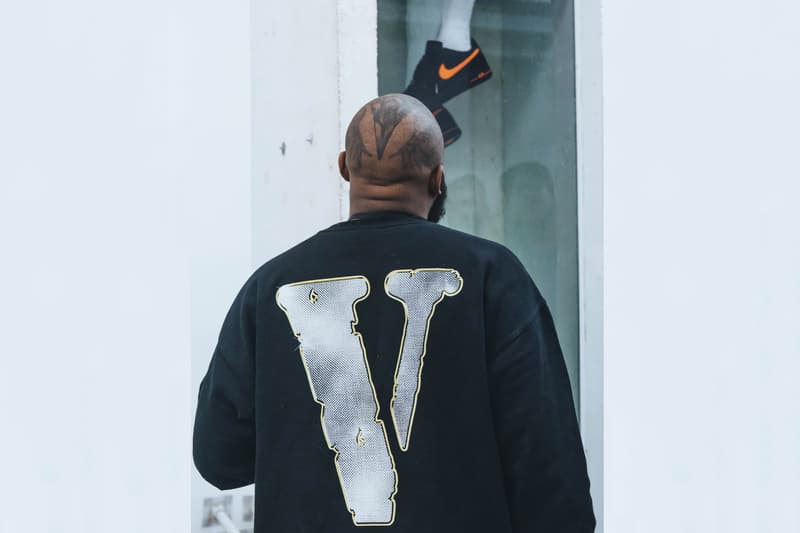 What You Should Check out During Art Basel Hong Kong 2017
Exhibitions, parties and pop-ups with VLONE, Carhartt, MoMA PS1, and more.
---
As Art Basel heads back to Hong Kong for a fifth time next weekend — taking place on March 23-25 — this year's showcase will no doubt be bringing the art world together again. Featuring over 240 of the world's leading galleries for modern and contemporary art from across 34 countries, including both New York's prominent art institution MoMA PS1 and Hong Kong's de Sarthe Gallery.
Considered to be one of the busiest times of the year for visual art appreciators, the frenzy of Art Basel and Art Central are just two of the events offered up during this time. With a host of exhibitions and parties set to run simultaneously throughout the week, an array of vibrant and innovative works await you throughout the city. From Banksy and Andy Warhol to Gucci's Alessandro Michele and Zaha Hadid, these are 15 must see shows to catch during Art Basel Hong Kong.
"Vertical Gallery" – California Tower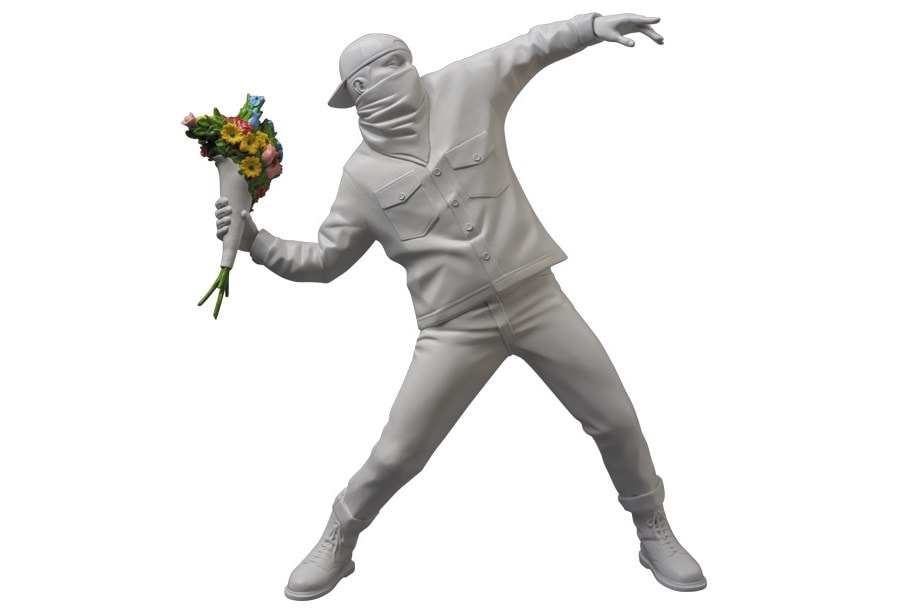 California Tower, located in famous party area Lan Kwai Fong, will be turned into a "Vertical Gallery" set to display prominent artworks by renowned artists such as Banksy, D*Face and Damien Hirst. Shared across six restaurants that are housed throughout the building, find artworks within CÉ LA VI, Ciao Chow, Jinjuu, Mercato, Porterhouse by Laris and Yuet Kwai Restaurant by FOVEA.
Date: March 8-31
California Tower
30-32 D'Aguilar Street
Central
Photo: Medicom Toy
Carhartt x Michael Lau "Work in Exhibition – Playwork" – I.T Hysan One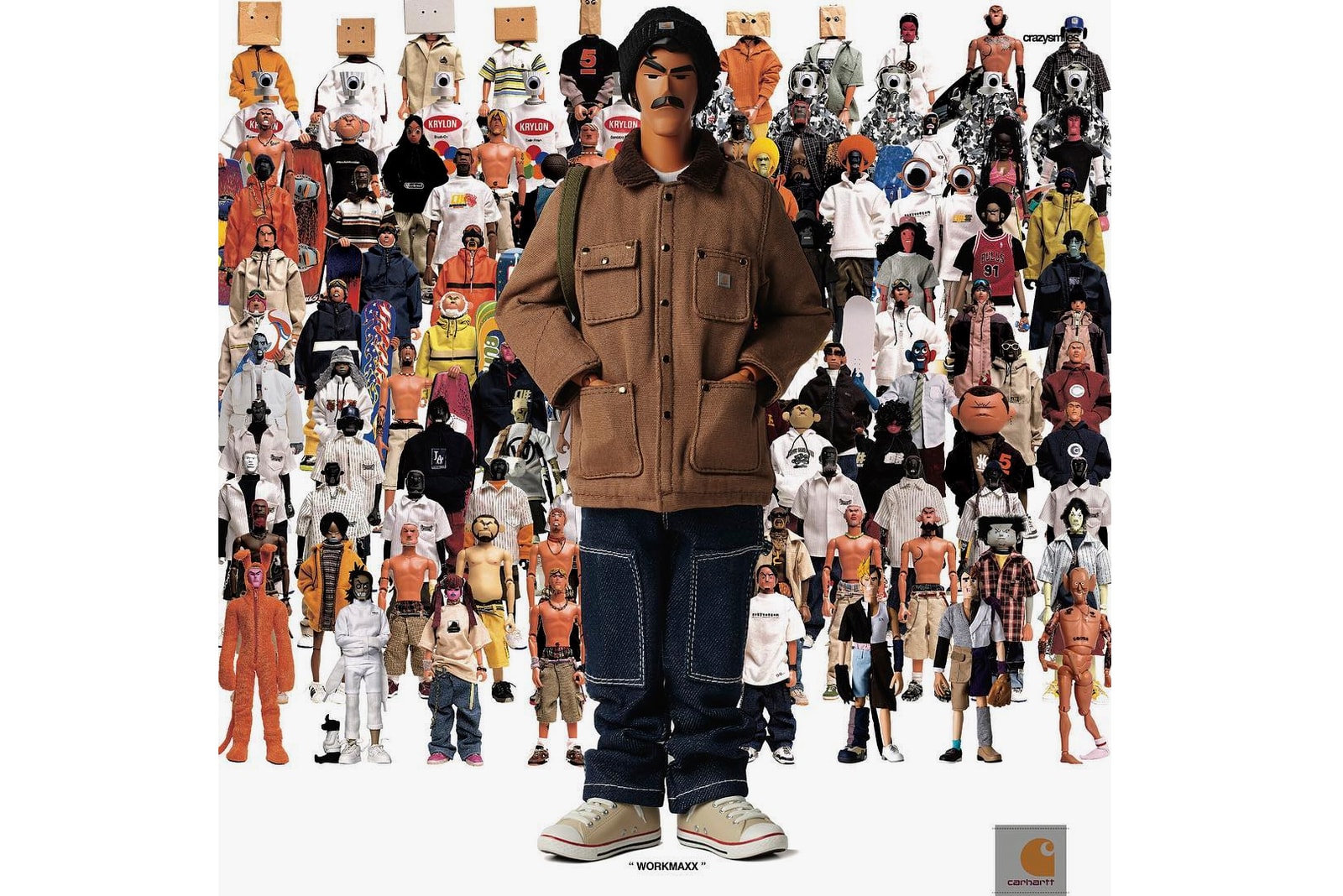 Local Hong Kong artist Michael Lau, known for his illustrations and designer toy figures, will be spotlighted at Carhartt's "Work in Exhibition Playwork." Credited as the father of the urban vinyl style within the designer toy movement, Lau will be presenting a collection of drawings and figurines featuring Carhartt's durable workwear and outdoor apparel.
Date:March 24 – April 12
I.T. Hysan One
G/F, 1 Hysan Ave
Causeway Bay
Photo: Carhartt
"A Magazine Curated by Alessandro Michele featuring Petra Collins" – PMQ

Known for his eclectic tastes, Gucci Creative Director Alessandro Michele will be bringing his vision to Hong Kong. The "A Magazine Curated by Alessandro Michele" exhibition series will highlight different celebrated young talents, all who bring a new and exciting take on the world of Gucci. Hong Kong marks the first stop of the Asia tour and will spotlight emerging artist and photographer Petra Collins. The exhibition will be split into three zones with the first exploring Michele's artistic realm. The second zone directs the attention to Petra Collin's photography, and lastly the final zone holds a three-minute long cinematic experience.
Date: March 22-26
PMQ
35 Aberdeen Street
Central
Photo: Petra Collins
NEVERCREW "Discordant" – Above Second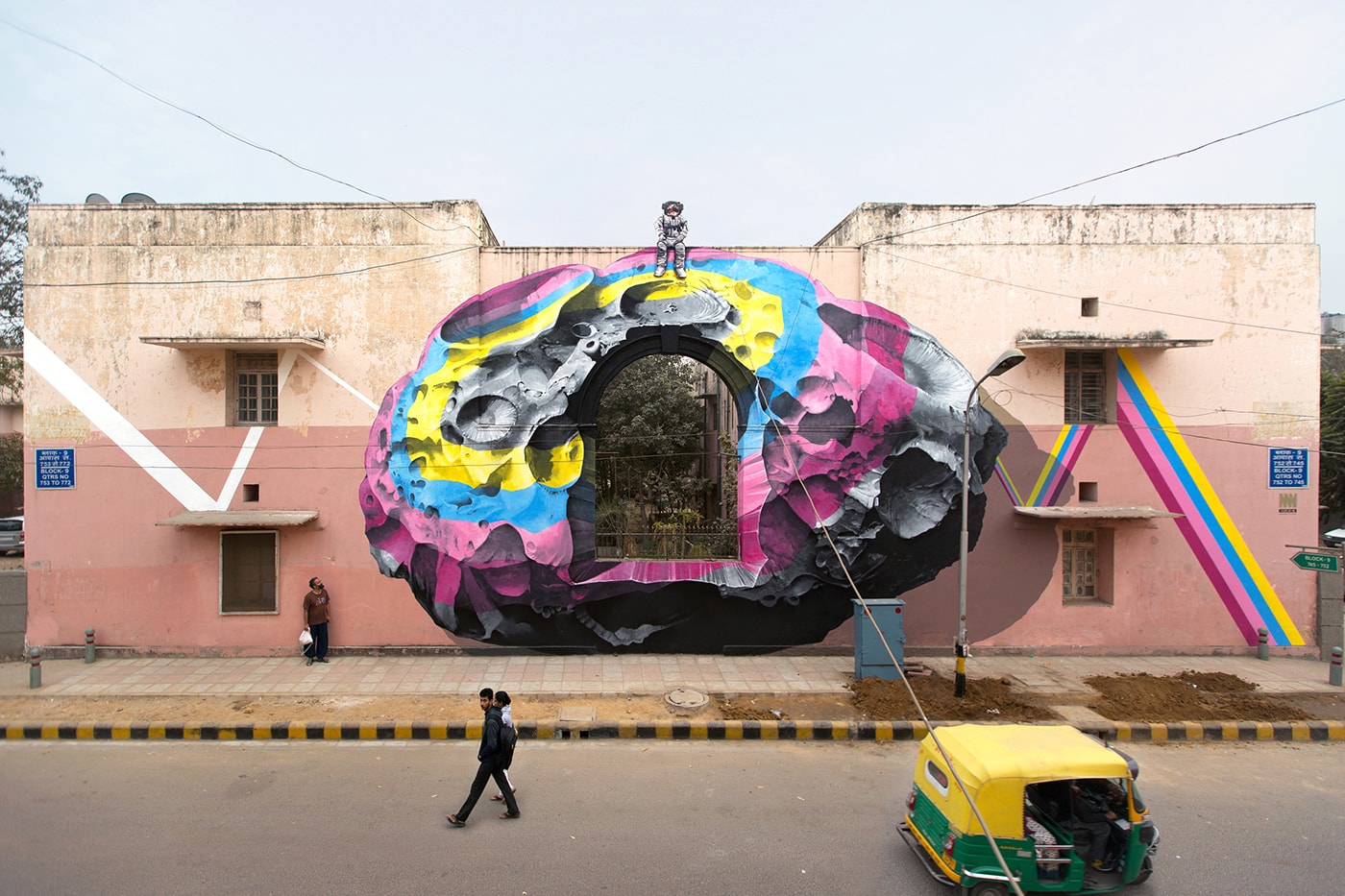 As you walk the streets heading from one art even to the next, make sure to stop by Above Second to get your fix of wall art. The gallery will be featuring Swiss-based artists NEVERCREW, a duo composed of Christian Rebecchi and Pablo Togni who have been working together since 1996. The pair produce large-scale murals with political and environmental messages which will be displayed at the gallery including a limited edition print, "Ordering Machine."
Date: March 18 – April 22
Above Second
9 First Street
Sai Ying Pun
Photo: NEVERCREW
Erik Parker "Run With the Hunted" – AISHONANZUKA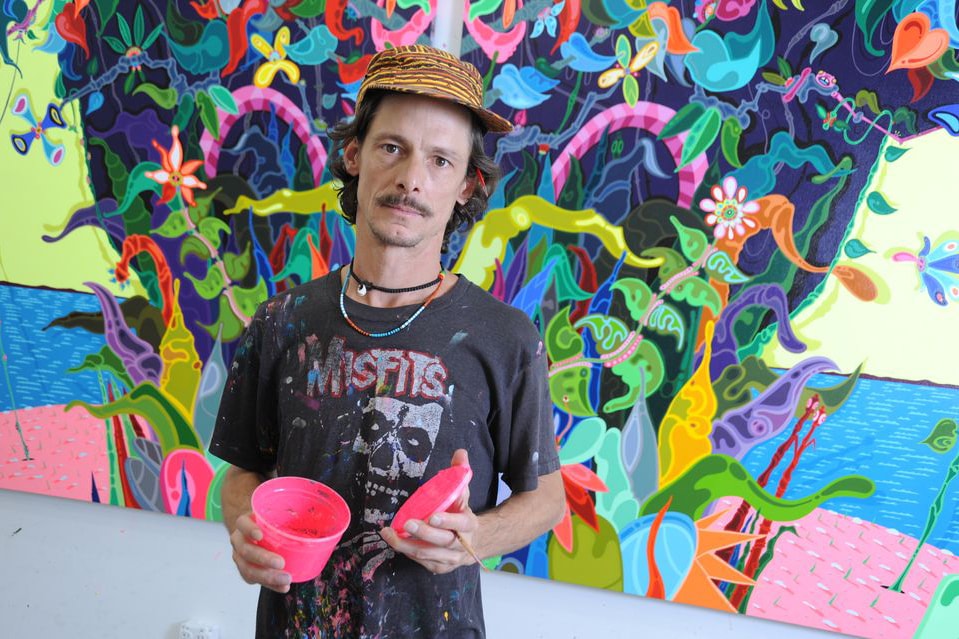 "Run With the Hunted" will mark German artist Erik Parker's debut solo exhibition in Hong Kong. Drawing inspiration from Lowbrow Art, underground comics, satirical illustrations and graffiti, Parker is able to conjure up artwork that speaks on many levels, whether it be societal, political or economical. Parker's work can be broken down into four categories which he has developed throughout his career: "MAPS," "HEADS," "Hieroglyphics," and "STILL LIFE." Through these four series, Parker is then able to graphically convey his messages.
Date: March 23 – April 29
AISHONANZUKA
13A, Regency Center Phase I
39 Wong Chuk Hang Road
Aberdeen
Photo: Erik Parker
VLONE Pop-Up Store – Juice Sheung Wan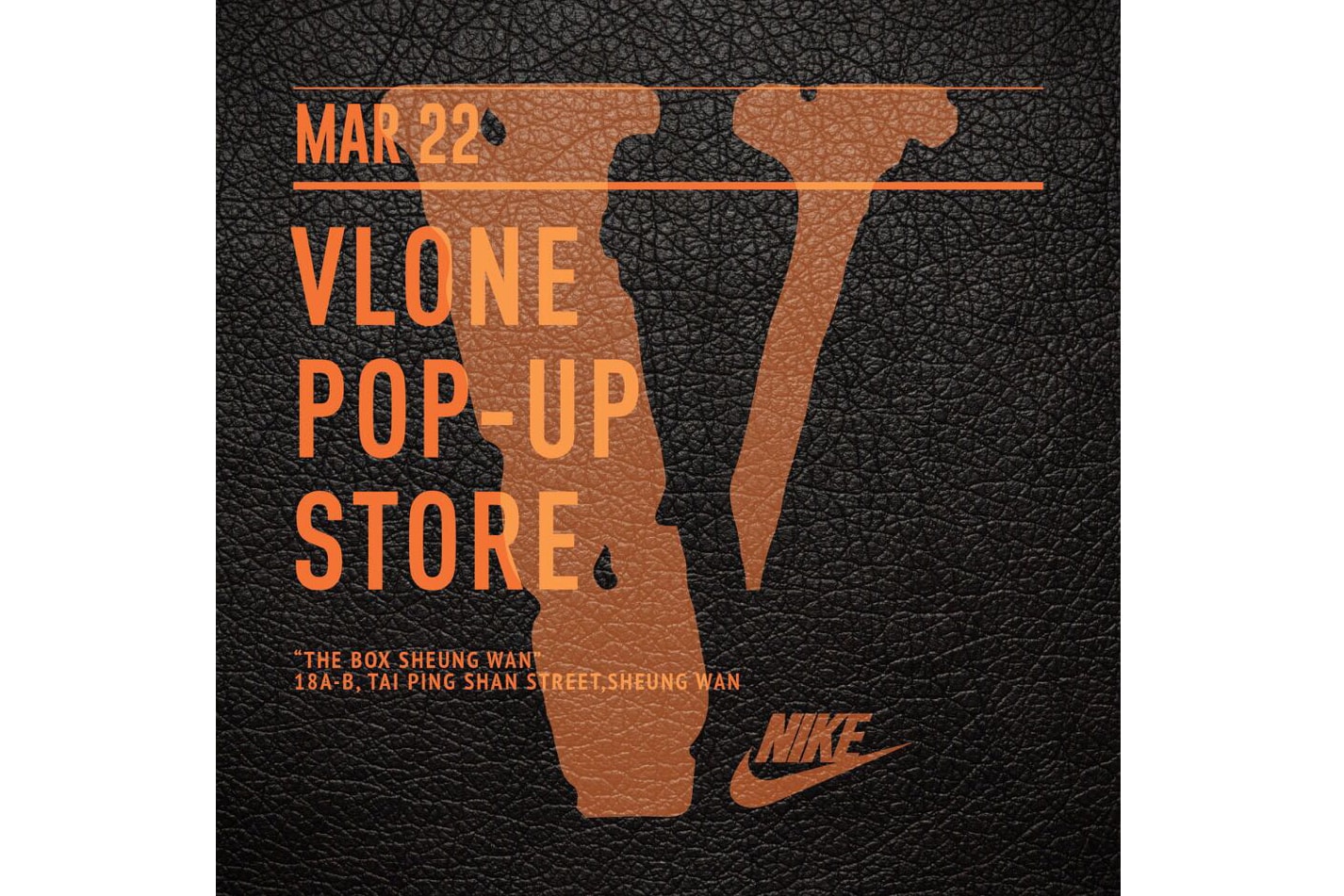 Already making stops over at SXSW, THE PARK · ING GINZA and both London and New York Fashion Weeks, A$AP Bari will be taking his VLONE Pop-Up store to "The Box Sheung Wan" during Art Basel festivities. Expect orange interiors and "Every Living Creative Dies Alone" motifs to run rampant throughout the store. If you're lucky, you might get to hang with the A$AP crew.
Date: March 22
Juice Sheung Wan "The Box Sheung Wan"
18 Tai Ping Shan Street
Tai Ping Shan
Sheung Wan
Photo: VLONE
Christina Paik "MEUFS" – J-01 Gallery
1 of 6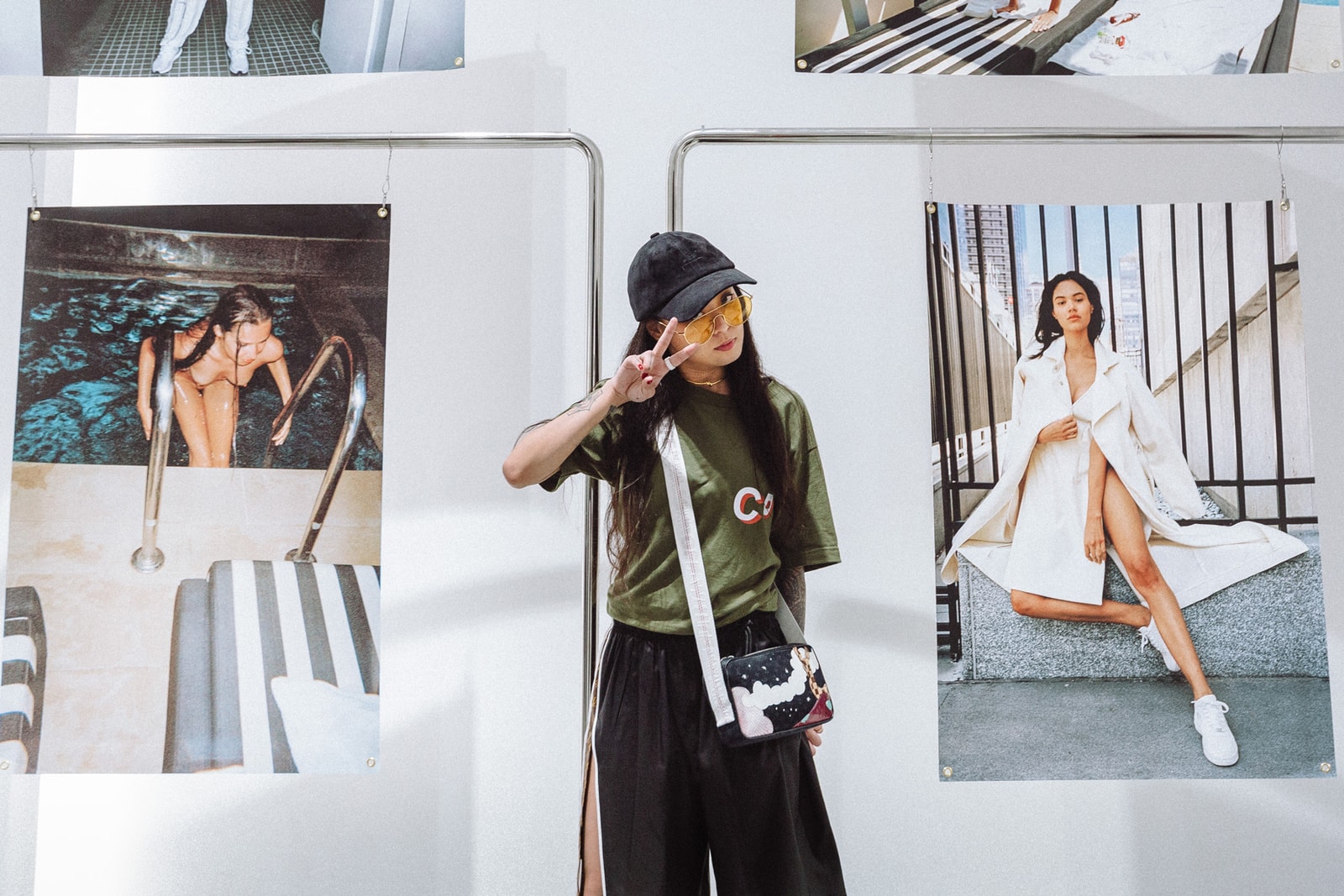 2 of 6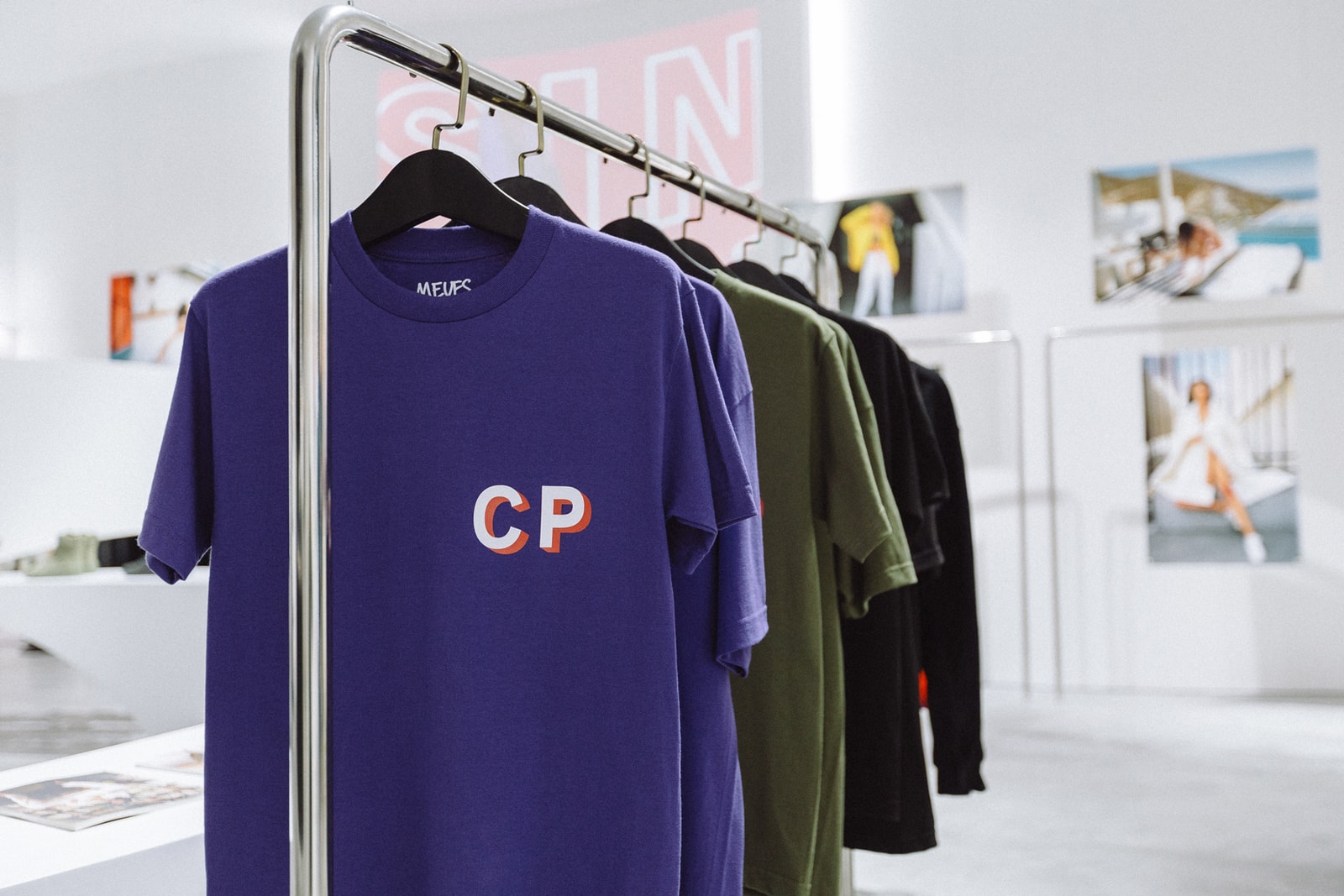 3 of 6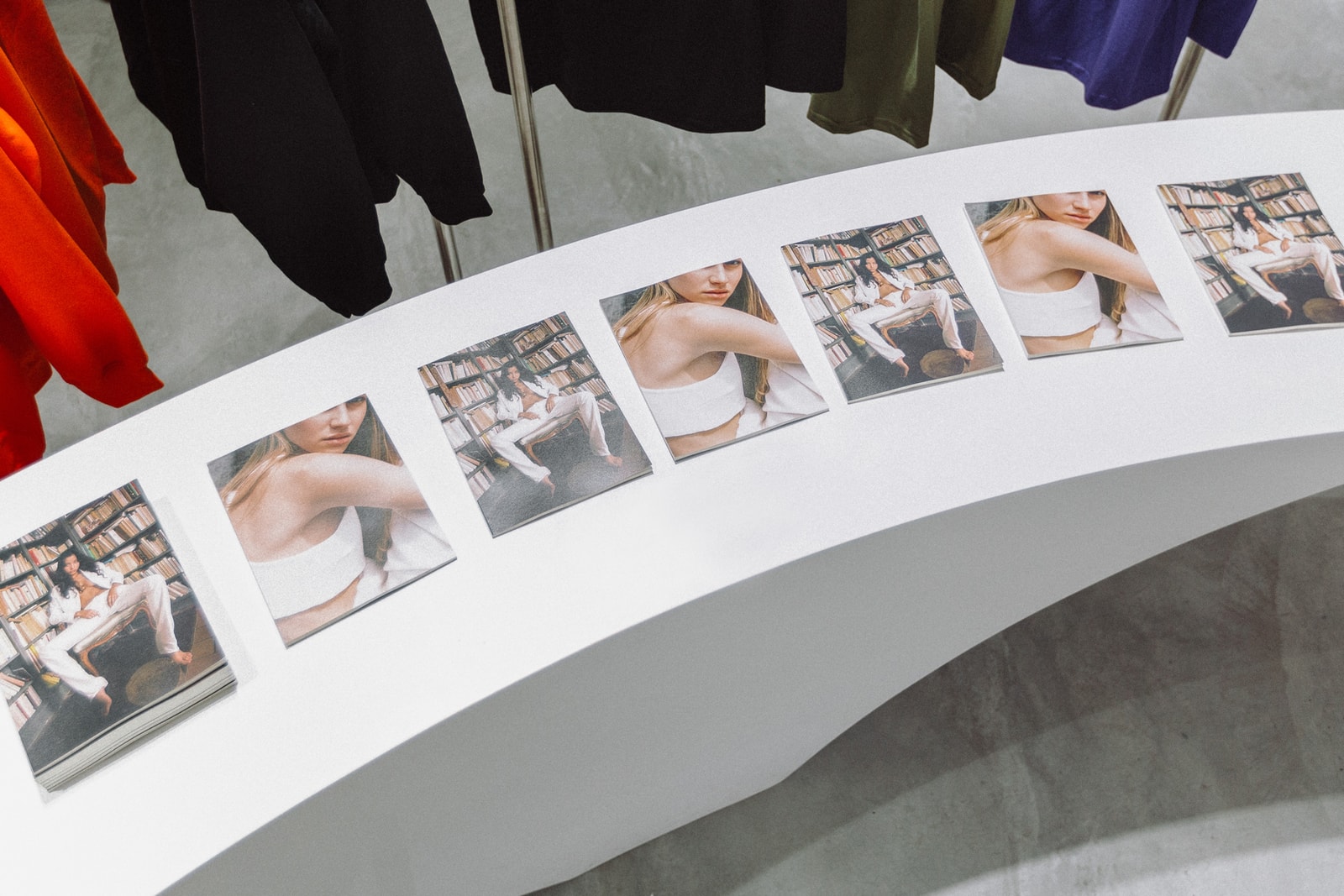 4 of 6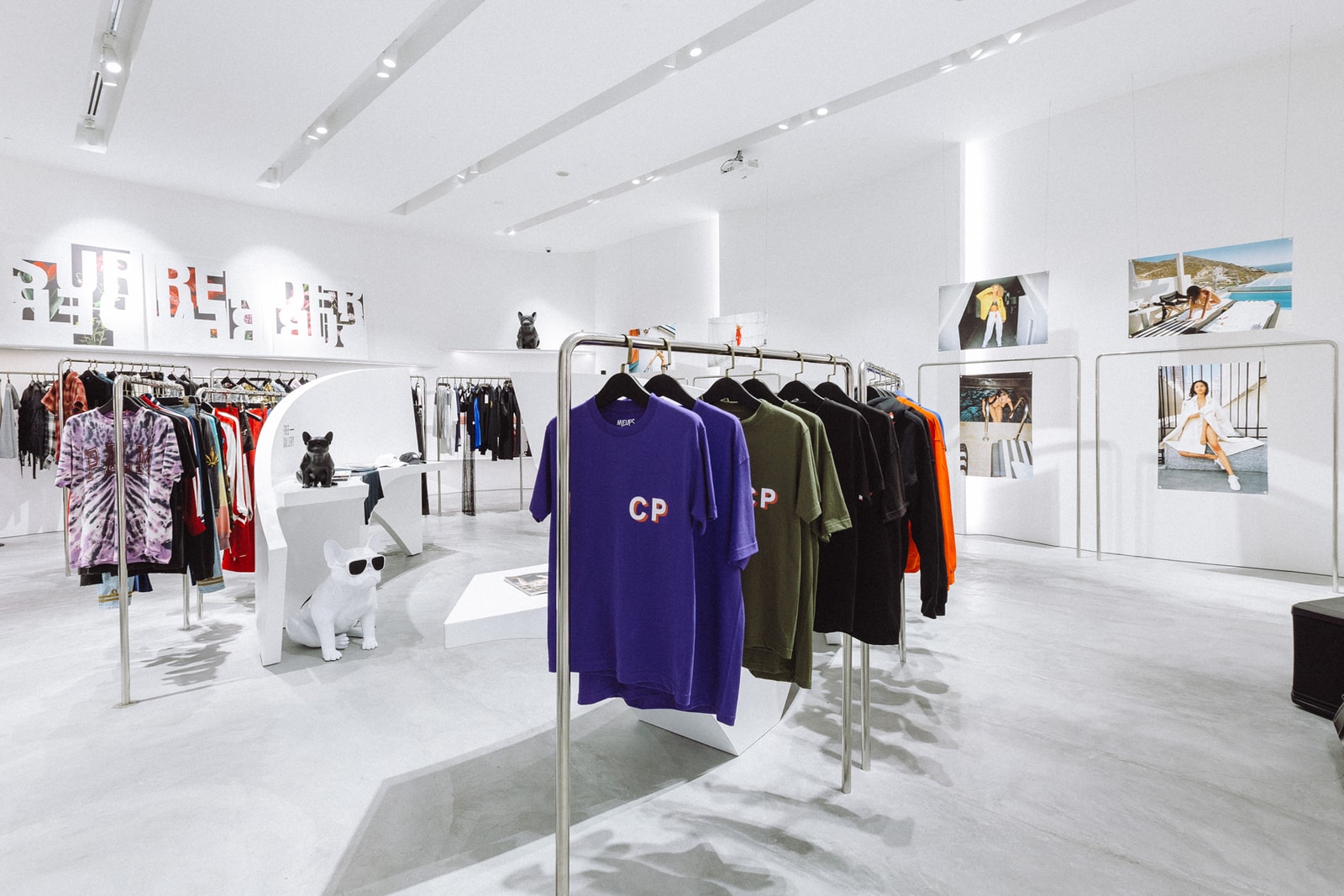 5 of 6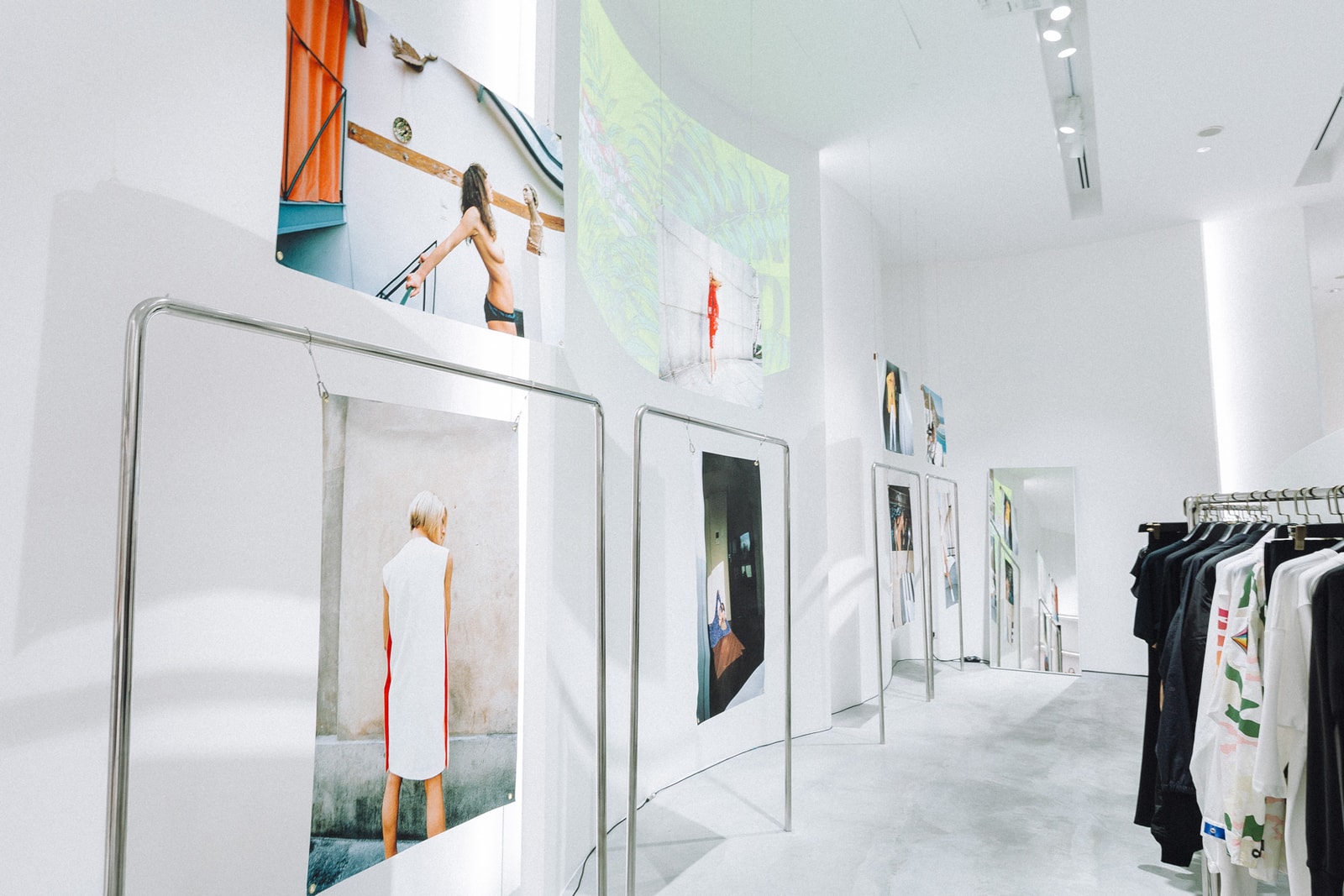 6 of 6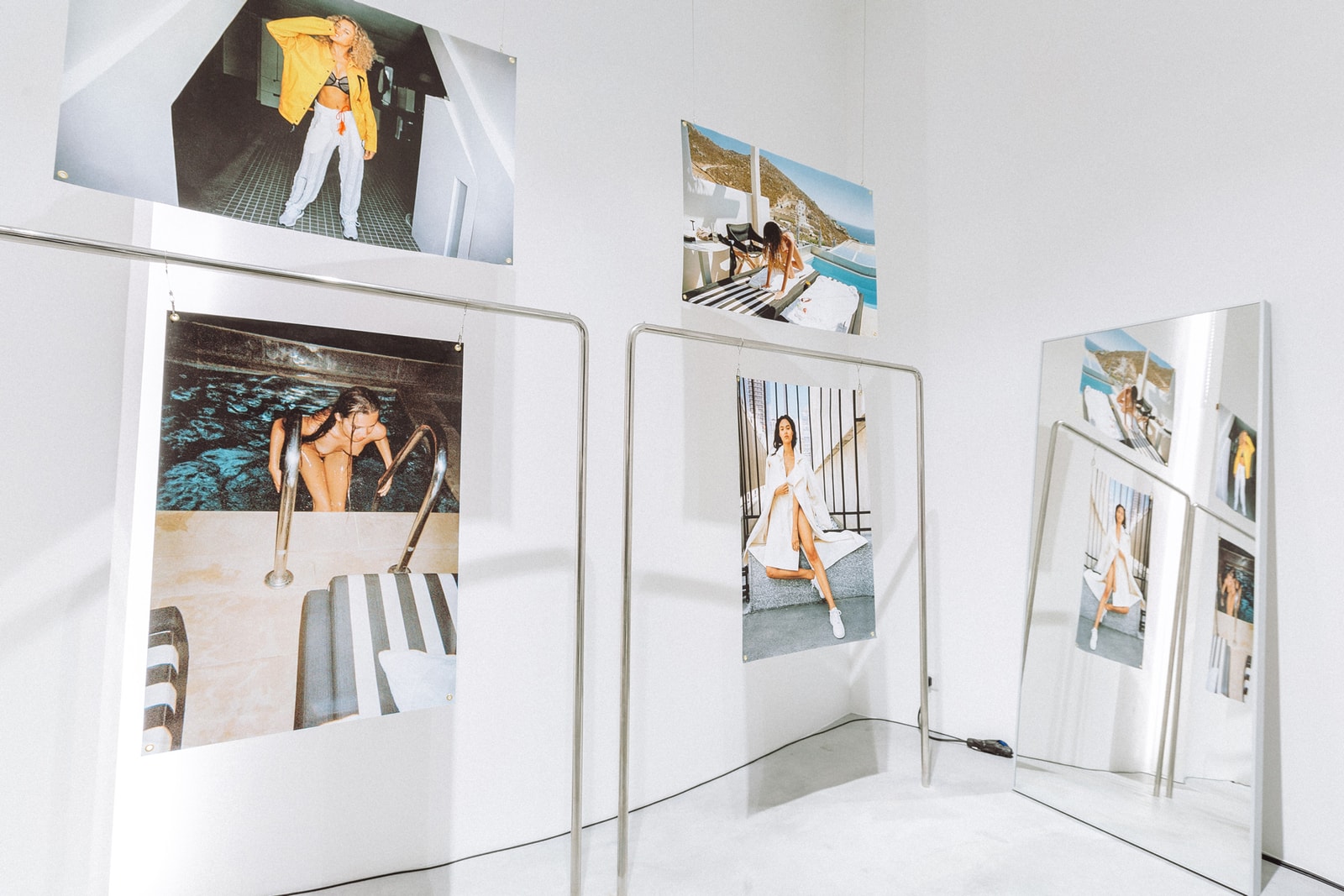 Photographer Christina Paik touches down in Hong Kong for her first solo exhibition being held at concept store/gallery space J-01. Paik's "MEUFS" will showcase photographs allowing viewers to take a peek into her life through her personal lens. The exhibition will also include photobooks and apparel. Paik's most notable clients include Kiko Mizuhara, A$AP Mob, and Virgil Abloh's OFF-WHITE. Check the event's Facebook page for more information.
Date: March 22 – March 27
J-01 Gallery
2/F, On Lan Street
Central
Photo: Christina Paik
All Gone Book Signing – Juice Causeway Bay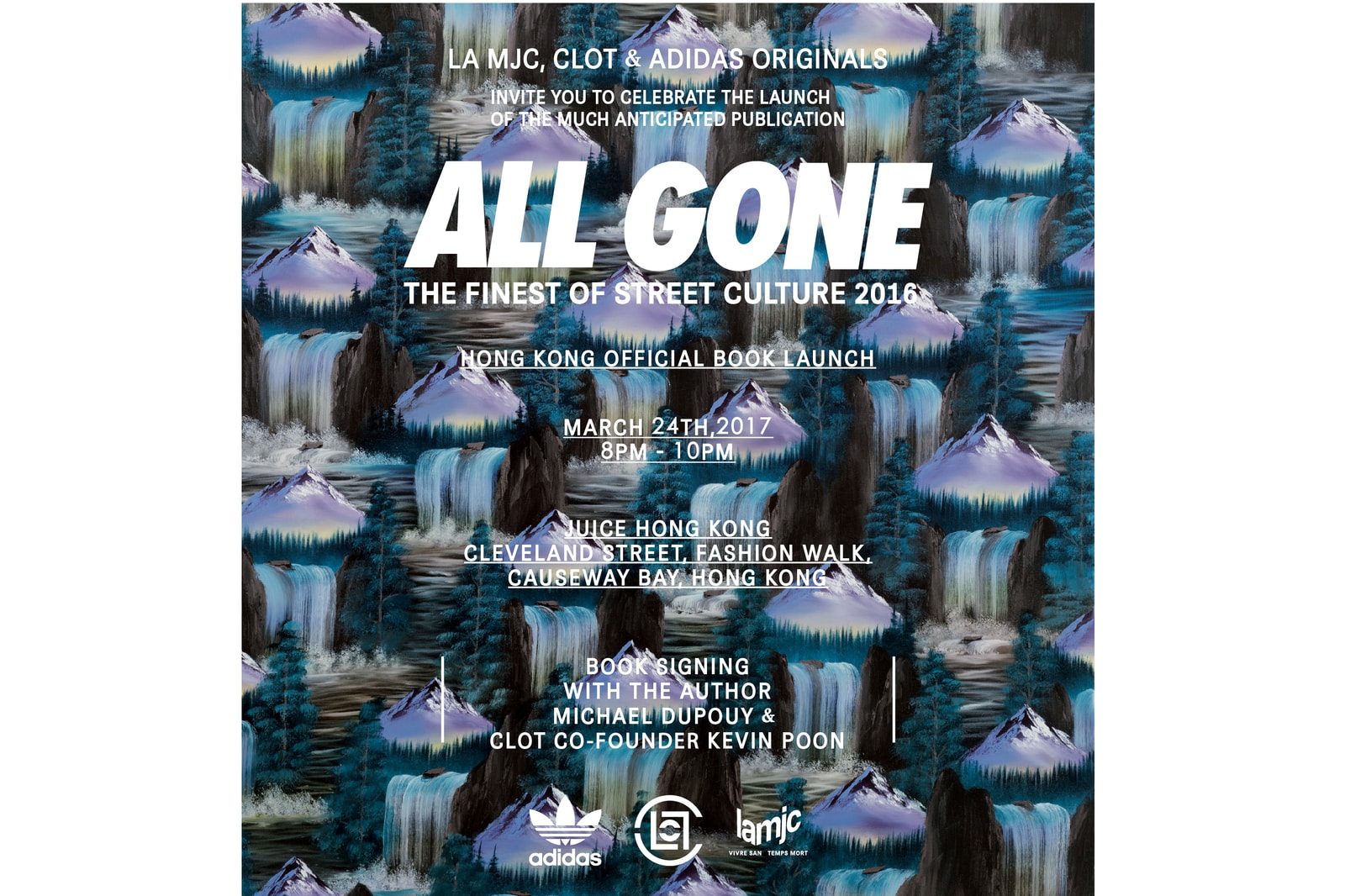 Famed street culture book All Gone released its 11th issue earlier this year to celebrate its 10th anniversary. Considered to most as the sneakerhead bible, head over to Juice for a special book signing by the founder himself Michael Dupouy and Juice owner and CLOT co-founder Kevin Poon. The event, brought to you by adidas Originals, CLOT and La MJC will run from 8 p.m – 10 p.m. so make sure to get in line early.
Date: March 24
Juice Causeway Bay
9 Cleveland Street
Fashion Walk
Causeway Bay
Photo: La MJC
Zaha Hadid "There Should Be No End to Experimentation" – ArtisTree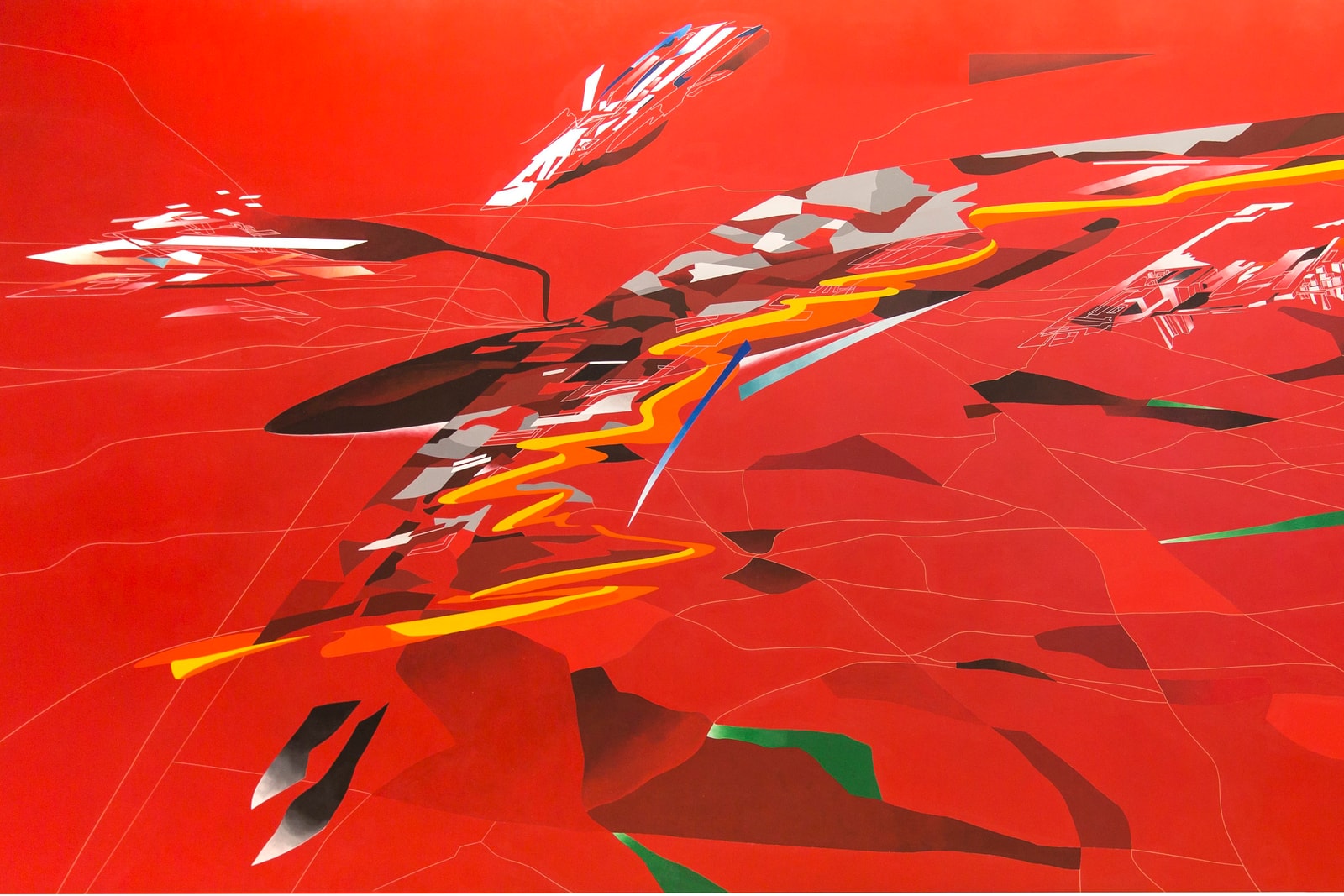 The critically acclaimed exhibition of late Zaha Hadid will be present in Hong Kong for the very first time. Initially curated by Hadid herself, the exhibition contains early paintings and drawings by the visionary architect. Works on display will include paintings, calligraphic drawings and rarely seen private notebooks from the 1970s to the early 1990s. Tying in with Hadid's zeal for innovation and technology, the show will include four virtual reality experiences, each dedicated to a specific work of art.
Date: March 17 – April 6
ArtisTree
TaiKoo Place
979 King's Road
Quarry Bay
Photo: Zaha Hadid Foundation
"Warhol in China" – Mandarin Oriental

Mandarin Oriental Hong Kong will be giving fans a rare glimpse into the live of pop art king Andy Warhol. The event will have more than 200 photographs on display of the artist's pivotal holiday trip in China back in 1982. The photos will then be auctioned off on May 28 with starting bids at an estimated $50,000 HKD (approximately $6,436 USD).
Date: March 20 – April 2
Mandarin Oriental Hong Kong
5 Connaught Road
Central
Photo: Mandrin Oriental
Roland Flexner and Ai Weiwei – Massimo de Carlo Gallery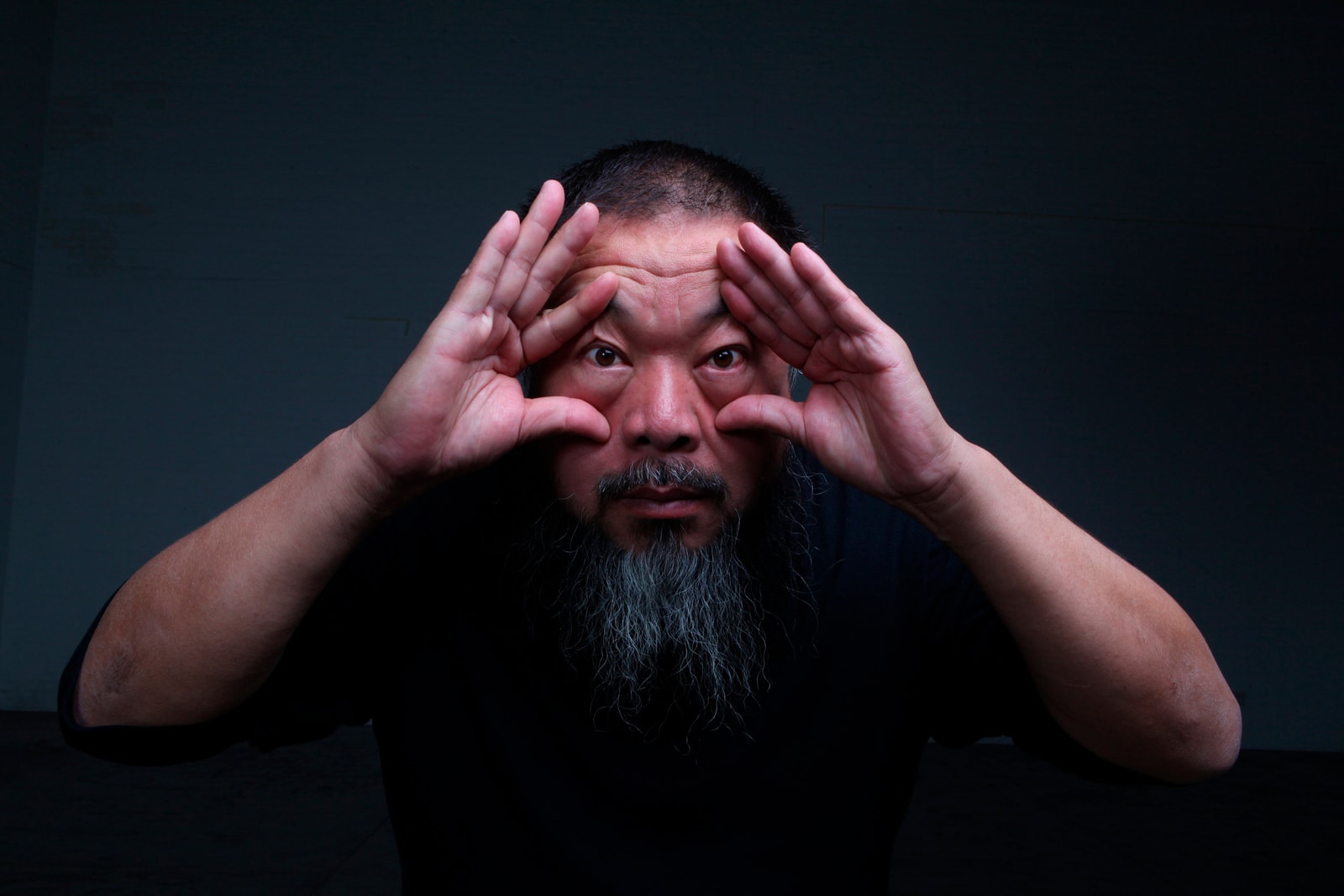 Combining together for the first time are the works of Roland Flexner and Ai Weiwei. The pair of artists initially crossed paths in New York City during the 80's and have since developed an on-going friendship. The exhibition will include Roland Flexner's iconic ink paintings which use breath, water or gravity to move the ink in lieu of direct contact by Flexner. On the other hand, Weiwei will offer up an intimate homage to the delicacy of the human condition, composed of a set of porcelain bones arranged in a vitrine. A Never-before-seen paint series and a new piece made from LEGO bricks will also be on display from the controversy artist.
Date: March 21 – May 14
Massimo de Carlo Gallery
301-302A Pedder Building
12 Pedder Street
Central
Photo: Ai Weiwei Studio
"Reversal Ritual" – de Sarthe Gallery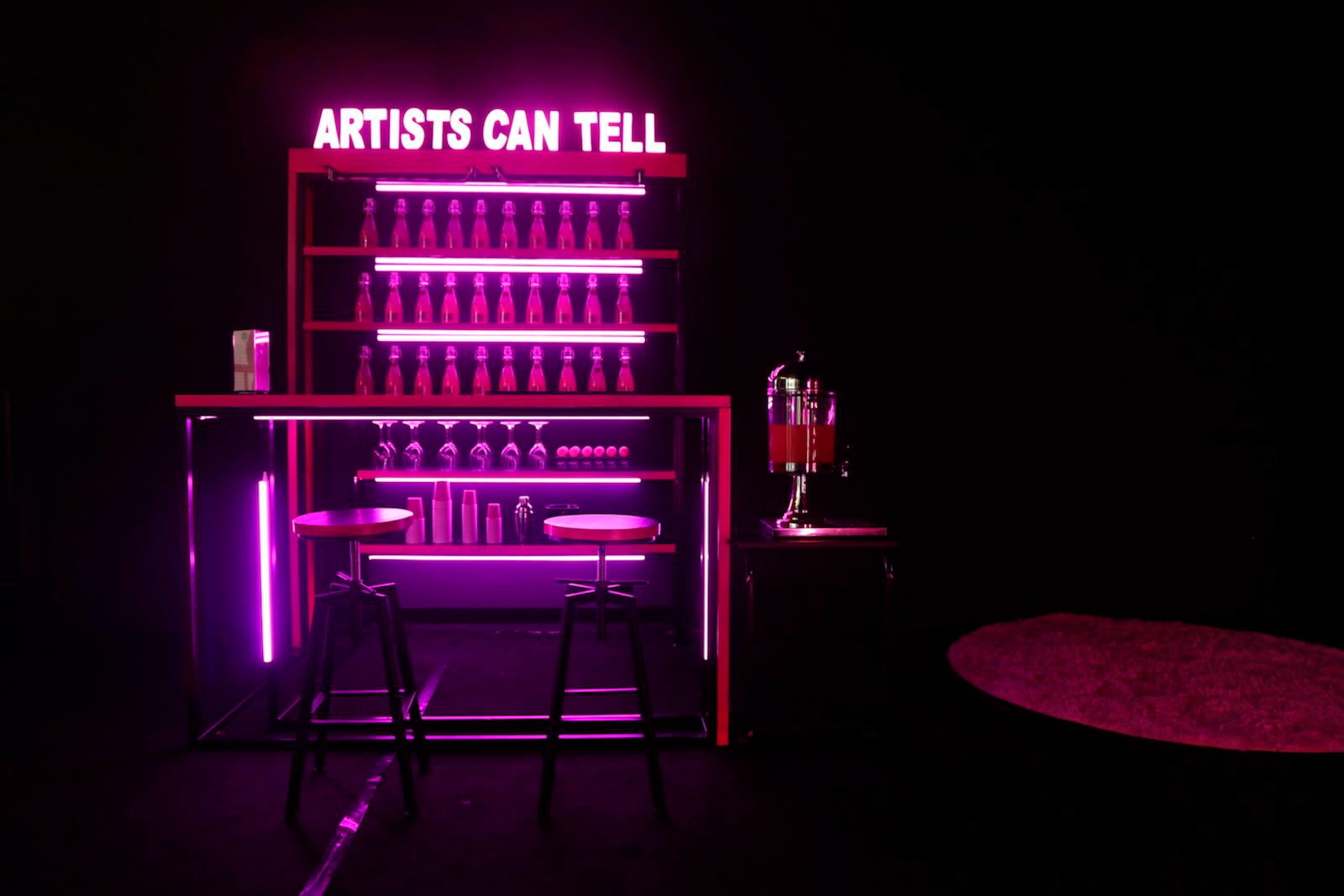 de Sarthe Gallery is proud to launch a new gallery space in Wong Chuk Hang encompassing 10,000 square feet and spread across the entire 20th floor in the Global Trade Square building. Taking a carnivalesque theme, the exhibition will feature a small group of Hong kong and Chinese artists expressing an alternate, utopian world free from social, political, cultural and religious structures. The work will include 4-meter ceilings and incorporates breathtaking views of Hong Kong's lush natural landscape.
Date: March 20 – May 13
De Sarthe Gallery
20/F, Global Trade Square
21 Wong Chuk Hang Road
Aberdeen
Photo: Wang Xin
Tomokazu Matsuyama "Oh Magic Night" – The Pulse
1 of 3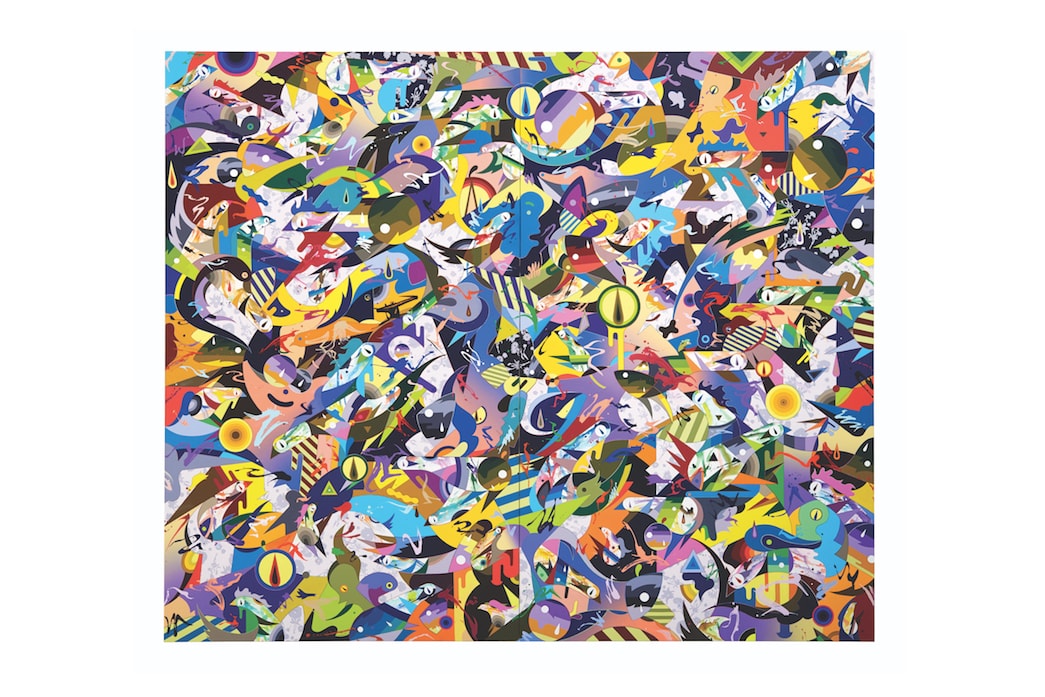 2 of 3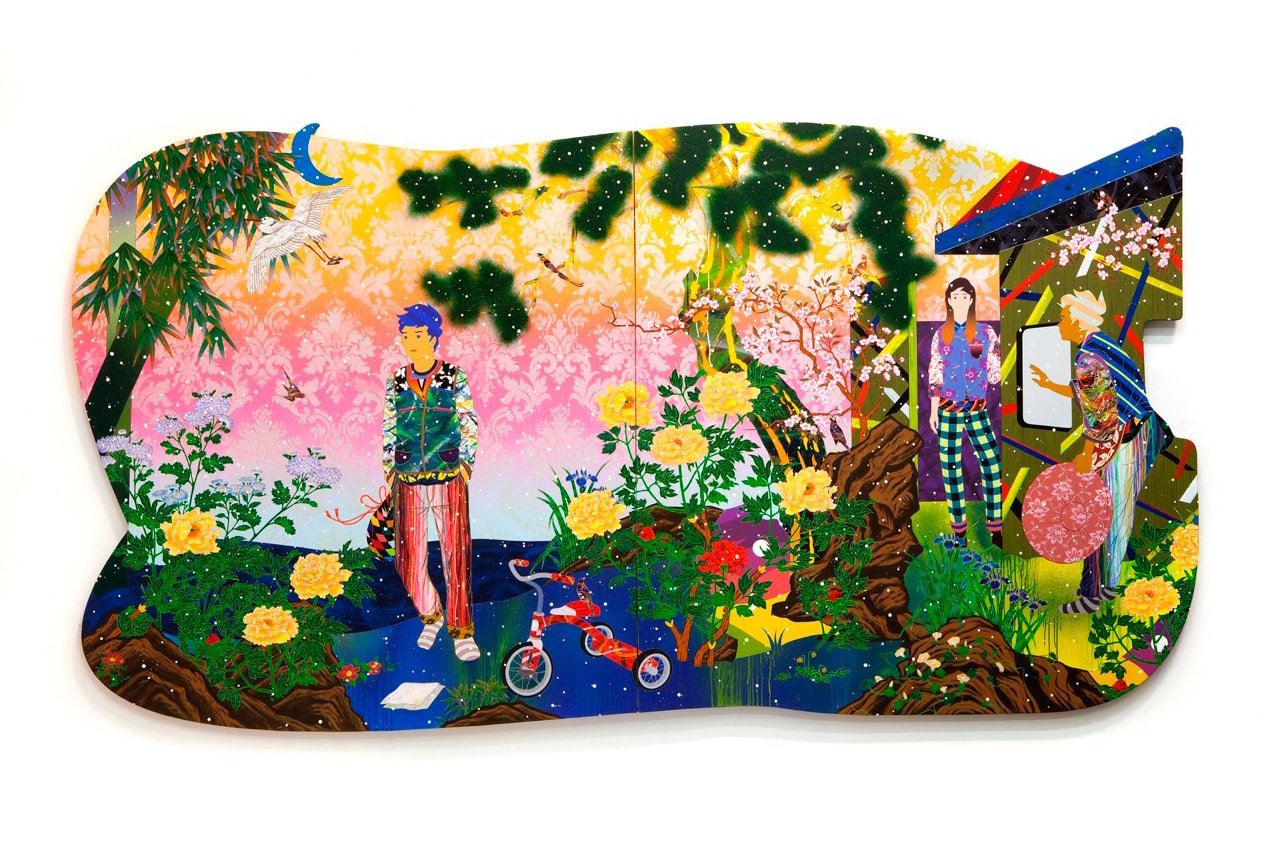 3 of 3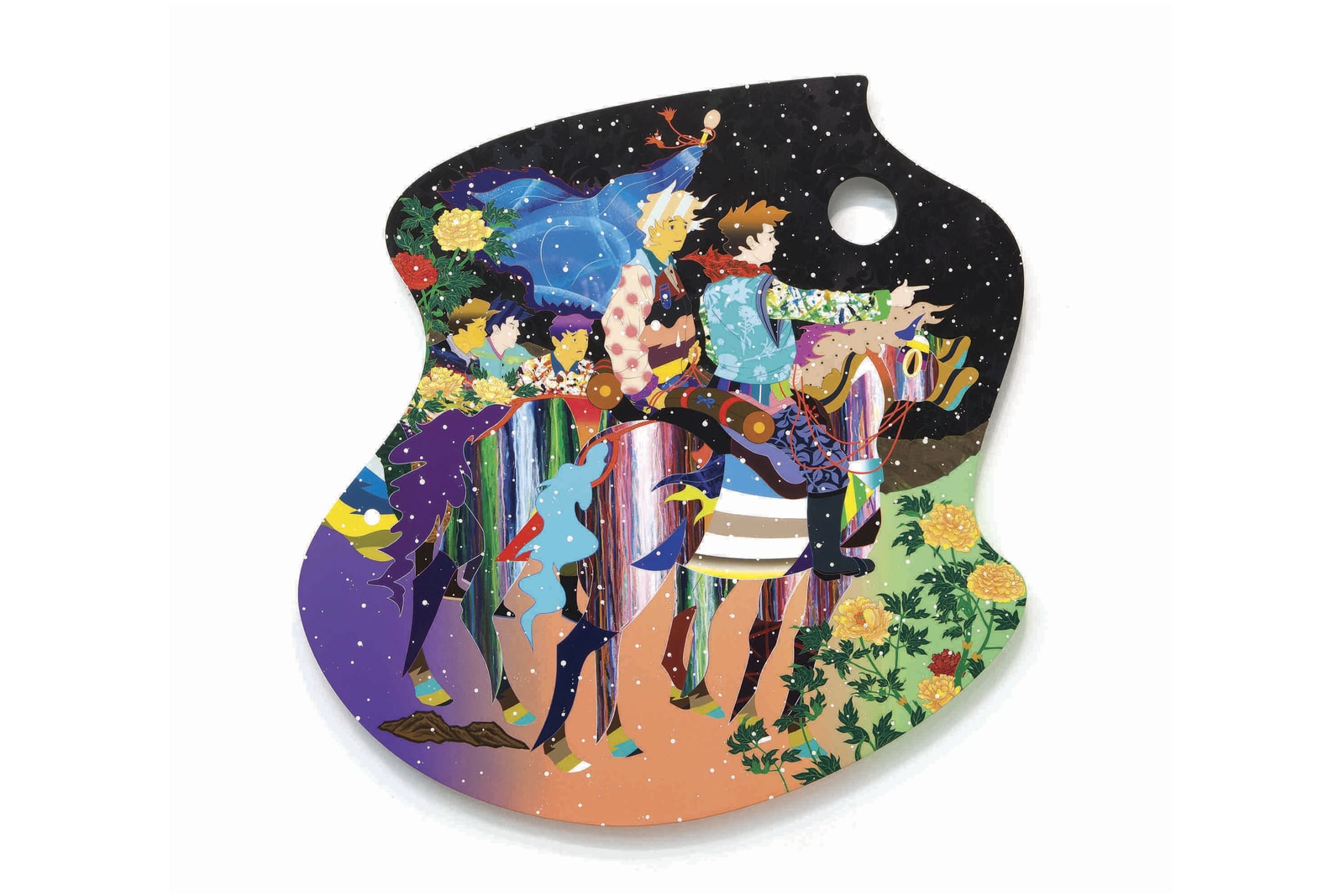 Japanese-American artist Tomokazu Matsuyama will venture into his first solo-exhibition right here in Hong Kong. Matsuyama's artistic vision focuses on the themes of mythological guardians, fictional tableaux, and ornate abstraction, all while combining ukiyo-e and American pop culture. Over 40 paintings and more than 10 sculptures of Matsuyama will be on display. Matsuyama in the past has worked for brands such as Burton Snowboards and Nike.
Date: March 19 – April 9
The Pulse
Shop B104 – Shop 305
No. 28 Beach Road
Repulse Bay
Photo: Courtesy of HOCA Foundation
"Second Nature: A Contemporary Art Exhibition of Your Own" – K11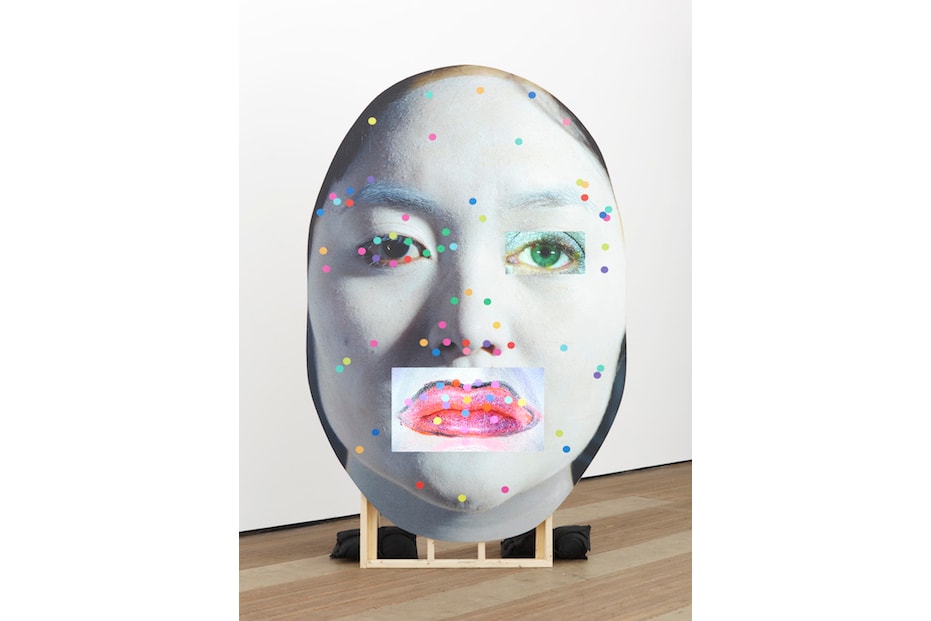 Borrowing from American philosopher John Mcdowell's conceptualisation, "Second Nature: A Contemporary Art Exhibition of Your Own" will be laid out in two exhibition halls spanning 5,400 square feet. Curated by Janet Fong, part one will set its concentration on nature, history and human civilisation, while part two focuses on interactive works, digital innovations and media.
Date: March 11- April 9
Chi Art Space
663 Clear Water Bay Road
Clear Water Bay
Photo: K11 Collection
".com/.cn" – K11 Art Foundation Pop-Up Space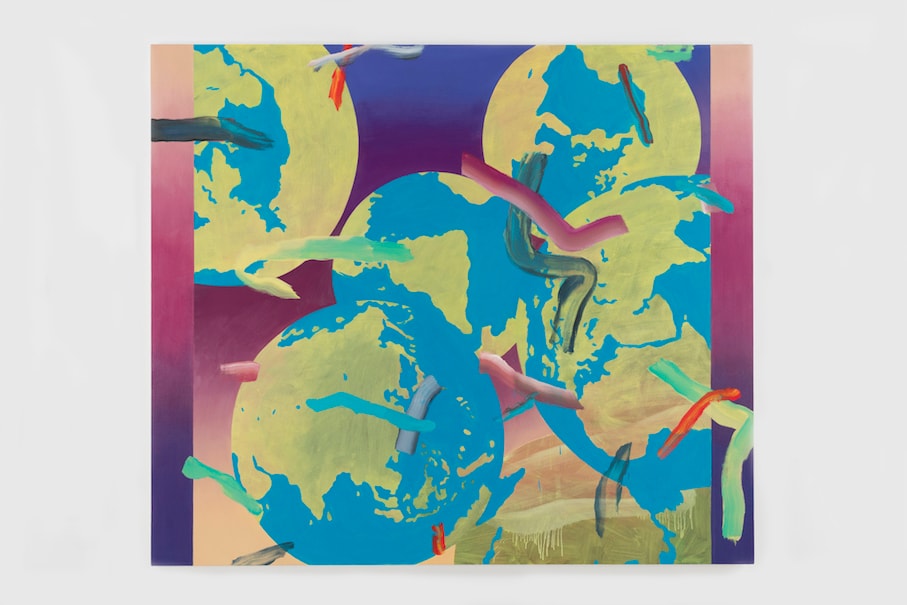 New York's prominent art institution MoMA PS1 collaborates with The K11 Art Foundation for an exclusive preview of how artists in the west and in China respond to the various infrastructures that build up our everyday digital experiences. Co-curated by MoMA's Klaus Biesenbach and Peter Eleey, the exhibition will get you contemplating about how the Internet has affected different social behaviours and the ways people think in different regions.
Date: March 20 – April 30
K11 Art Foundation Pop-up Space
G/F, Cosco Tower, Grand Millennium Plaza
183 Queen's Road Central
Sheung Wan
Photo: Greg Edwards