The 'Get Out' Challenge Proves to Be Harder Than It Looks
Even Warriors' Steph Curry jumped on the bandwagon.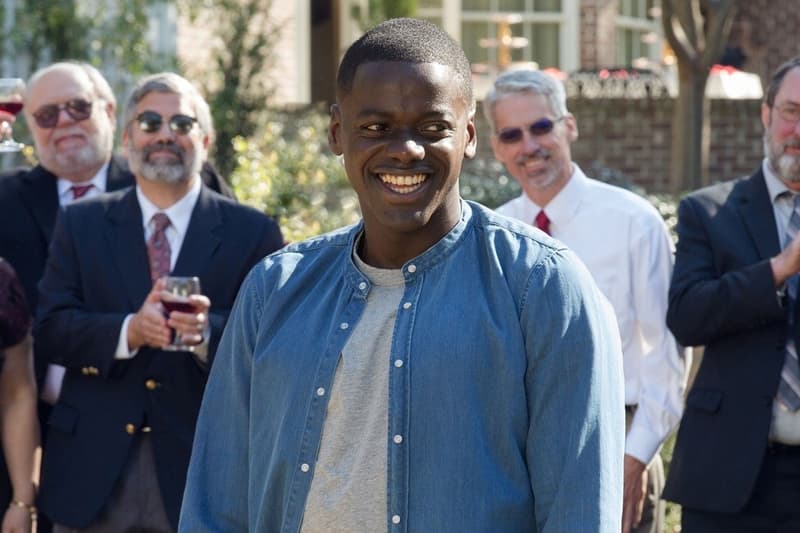 Jordan Peele's hit Get Out has continued on its meteoric rise, dominating box offices and letting its cultural relevance waves known. Usually known for his comedic roles on such shows as Key & Peele, the film marks Peele's first foray into serious horror. And now Peele's hit has started a new viral trend called "The Get Out Challenge" in which participants record themselves recreating the scene where the character Walter runs with reckless abandon before making a sharp turn in front of Chris.
While the #GetOutChallenge is still a fairly new trend, there have been plenty of impressive renditions so far, including celebrity offerings from NBA star Steph Curry. Watch some of the challenges below.
I'm dead ?????? bruh got out of there #getoutchallenge pic.twitter.com/BbpI1DwO3T

— Getoutchallenge (@getoutchallenge) March 5, 2017
#GetOutChallenge fail pic.twitter.com/Pp5DGpq9Ri

— BOYwonder?✨ (@TyreseWebb1) March 7, 2017
But I still aint see the movie yet but??? #getoutchallenge pic.twitter.com/o1SZX4Sg5A

— PlayHard4God???? (@bronbron4085) March 9, 2017
#Getoutchallenge #getoutmovie I didn't even watch the movie yet??? pic.twitter.com/caosU8zVwt

— Khi_kashi (@mekhi_closson) March 8, 2017
When Grandpa lost to Jesse Owens #GetOutChallenge pic.twitter.com/VRJpEBQXkW

— Link in the Bio (@TheInfamousHero) March 7, 2017
The #GetOutChallenge in the middle of the @FOX29philly newsroom. On LIVE TV. pic.twitter.com/Ftf3o2xZk6

— Alex Holley (@AlexHolleyFOX29) March 9, 2017