The 10 Best New Album Releases of The Week: A$AP Mob, Daniel Caesar, Lil Uzi Vert and More
The hottest projects from the last week of August.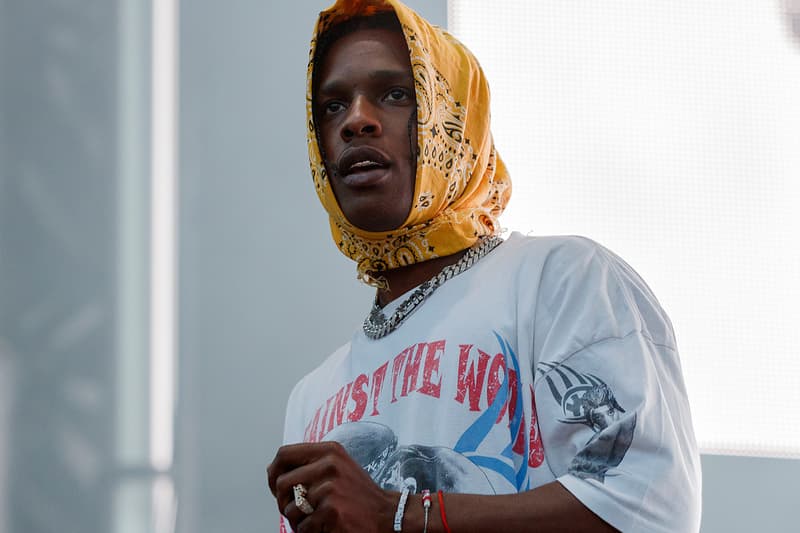 It appears the last week of August is the best time of year for album releases, as we were hit with a barrage of big-time releases this week. More notably, project releases from A$AP Mob, A$AP Ferg, XXXTENTACION, and Lil Uzi Vert.
In addition, there were many low-key releases that stood tall amongst the giants that included releases from Daniel Caesar, Felly, Brockhampton, Mozzy and RATKING's Wiki. This week also saw the return of the game's beloved rapper-chef, Action Bronson, who has not only taken over VICELAND these past few years, but appears to be positioning himself to be the next big thing in late night television.
Check out our picks of the best albums of the week below and let us know you think.
A$AP Mob – Cozy Tapes Vol. 2: Too Cozy
The sequel to A$AP Mob's Cozy Tapes series finally arrived this week and as expected, it didn't disappoint. The 17-track effort features a staggering lineup of music a-listers including Frank Ocean, Lil Uzi Vert, Playboi Carti, Quavo, ScHoolboy Q, Gucci Mane, Jaden Smith, Lil Yachty, Joey Bada$$ and more. Stream below.
Lil Uzi Vert – Luv Is Rage 2
After taking over 2017 with his triple-platinum single, "XO TOUR Llif3,″ Lil Uzi Vert surprised fans with his debut album this week with the release of Luv Is Rage 2. The 16-track project includes notable appearances from The Weeknd, Pharrell and production from Maaly Raw, Pi'erre Bourne, TM88 and many more. Check it out below.
XXXTENTACION – 17
After making headlines earlier this year for a myriad of reasons that included a beef with Drake, getting knocked out on stage, jail time, and more recently, sharing a video of himself being hung on Instagram. All of his antics have seemingly led to his debut studio album 17, a ten-track effort that X says he put his all into. Stream below.
Felly – Wild Strawberries
After taking a two year hiatus to perfect his craft, Connecticut up-and-comer Felly came back with a new sound, experimenting with an assortment of reggae elements inspired by the late, great Bob Marley. His new project explores a multitude of soundscapes from reggae, to dance and of course, hip-hop. As for guest features, the Connect rapper called upon the likes of GYYPS, Frex, Konshens, Trip Carter and more. Stream below.
Brockhampton – Saturation 2
Kevin Abstract
Less than three months after the release of Brockhampton's debut album Saturation, the group has been working at a prolific pace, and released their sequel, Saturation II. Peep below and see what the buzz has been all about.
Daniel Caesar – Freudian
Sean Brown
After rising to fame from the release of his EP Praise Break in 2014, Toronto singer/songwriter, Daniel Caesar has released his official studio debut album this week titled Freudian. The 10-track effort is led by singles such as "Get You" featuring Kali Uchis and "We Find Love." Other guests include Syd and Toronto Jazz singer/songwriter Charlotte Day Wilson.
Action Bronson – Blue Chips 7000
After taking over VICE with several of his original series these past few years, Action Bronson has finally returned to music and released his long-awaited album, Blue Chips 7000. The album is a follow-up to his 2015 LP Mr. Wonderful and it couldn't have arrived at a better time. Check out his comeback project below.
A$AP Ferg – Still Striving
As the A$AP Mob continues their 2017 takeover with the release of ASAP Twelvyy's 12 album, The Mob's Cozy Tapes 2 and now ASAP Ferg's Still Striving album, it's only a matter of time before we see a release from Rocky. In the meantime, Ferg's latest effort is 14-tracks deep with notable guest features from ASAP Rocky, Migos, Playboi Carti, NAV, Lil Yachty, MadeinTYO, Meek Mill, Busta Rhymes, Rick Ross and more.
Wiki – No Mountains In Manhattan
After gaining notoriety throughout the years as an integral piece of New York City punk-rap collective Ratking, Wiki eventually went solo and finally dropped his long-anticipated debut solo album this week, No Mountains in Manhattan. The 16-track album from the New York native runs features the likes of Ghostface Killah, Lakutis, ACAB, Slicky Boy and Your Old Droog. Listen to the entire project below.
Mozzy – 1 Up Top Ahk
Empire
Mozzy is being crowned as one of the realest rappers out, and many folks have been waiting a long time for this album and it finally arrived this week. 1 Up Top Ahk features production from frequent Mozzy collaborators like June Onna Beat and Dave-O, while features include Boosie BadAzz, Rexx Life Raj, YFN Lucci, Dave East, and the late, great Jacka, among others. Stream below.
Also be sure to check out our previous music roundups for the best drops of weeks past.