Maxo Kream Raps About His Never-Ending Paper Chase on "5200"
His second single of 2017 has arrived.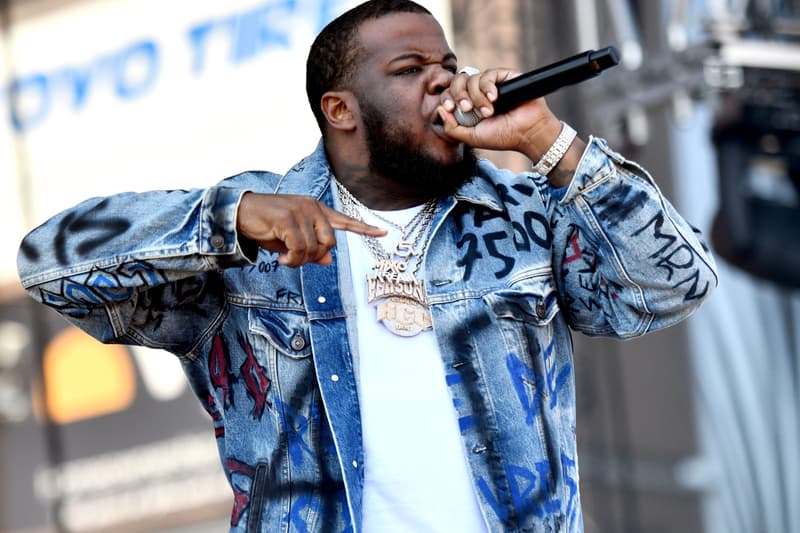 Following last year's excellent Persona Tape project, Houston rapper Maxo Kream has only dropped one major solo record in 2017 — the storytelling "Grannies". He's supported the song with a visual, but has spent the better part of this year collaborating with other artists and lending his talents to projects that fly under other artists' names. He appeared on fellow Texas titan Trae Tha Truth's latest full-length, worked with a pair of equally-skilled rappers from his state, joined $UICIDEBOY$ for a rare collaborative offering from the duo and linked up with two California-based new-school artists for a lead single in support of the most recent Joey Fatts LP.
Diverting attention back to his own pursuits, Maxo Kream serves up his second major track of 2017, "5200." Per usual, the song finds him agilely flowing about the street-life that birthed him. To bring the narrative of the song together, the release's artwork pays tribute to AK-47s, Pimp C, exotic rides, a pair of dice and the rubber band-wrapped rolls that fuel his day-to-day paper chase. The topics Maxo tackles have been central themes of his craft since the beginning, but the personal stories, dead-eyed menace and tough-as-nails bars he weaves into them make his music stand far above the rest.
You can stream Maxo Kream's "5200" below, and pick up the track as a single on iTunes.