Nike & Roger Federer Clash Over "RF" Logo Ownership
"They are my initials. They are mine."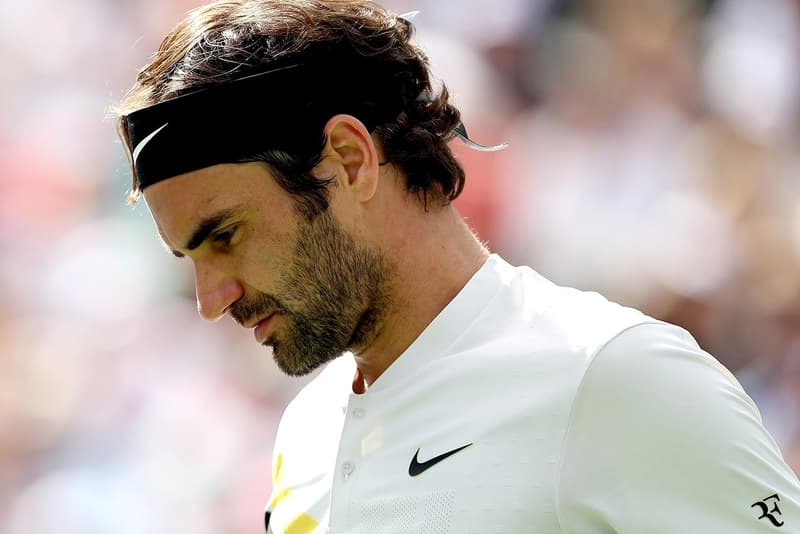 Having just signed a huge sponsorship deal with UNIQLO — reportedly priced somewhere between $300 million USD and $410 million USD — tennis legend Roger Federer is clashing with Nike over his trademark. Federer had been signed to Nike for the majority of his career, with the U.S.-based brand still owning the rights to his signature "RF" logo.
Speaking at Wimbledon recently, Federer discussed the branding: "The "RF" logo is with Nike at the moment, but it will come to me at some point. I hope rather sooner than later, that Nike can be nice and helpful in the process to bring it over to me. It's also something that was very important for me, for the fans. They are my initials. They are mine. The good thing is it's not theirs forever. In a short period of time, it will come to me."
Despite the rocky-sounding relationship, Federer did reveal that he could sign a shoe deal with Nike. At Wimbledon, the Swiss player wore Nike sneakers on-court as UNIQLO does not produce tennis footwear. "For now, I will be wearing Nike. They have shown interest to have a shoe deal with me, as well. Ties are not broken there. I have deep roots with Nike. I've had a great relationship over the last 20 years. But everything is open."
In other Wimbledon news, adidas players are taking to the court in the brand's latest Palace collaboration.