A New 'Lion King' Trailer Introduces Beyoncé & Donald Glover's "Can You Feel The Love Tonight"
One of this summer's most anticipated films.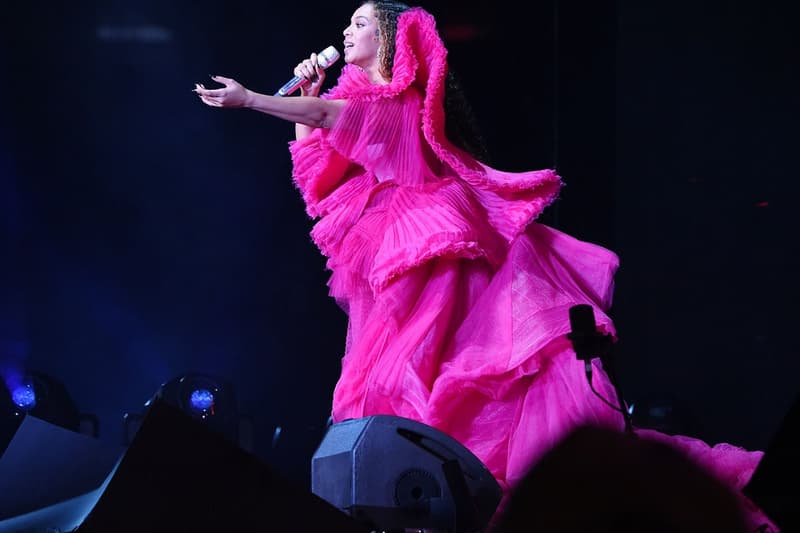 At the beginning of this month, Beyoncé made her first on-screen appearance as Nala in the latest TV spot for The Lion King. Now, courtesy of a newly-released international Lion King trailer that's making the rounds on social media, we're receiving a brief preview of Beyoncé and Donald Glover's anticipated rendition of the Elton John-penned hit "Can You Feel The Love Tonight."
"Funny thing is, when you get established and you're older, people get afraid to ask you to do things. They say, 'Oh he won't do that.' Like when Tim Rice called me to do The Lion King in 1993, it changed the course of my career and my life," Elton John previously told the Belfast Telegraph back in 2011, opening up about the back-story behind his contributions to The Lion King and breaking down the film's significance to his career. "[Tim said] 'Disney said you'd never do this. And you're a friend of mine and I told them you will.' I said, 'Tim, I've worked with you before. I love you. Of course I'll do it.' I'd never done something like this before. And if he hadn't of phoned me, and asked me to do it then I would never have written four stage musicals, three animated musicals, scores for movies … I owe Tim Rice big time … When you get to the stature of what I am, an old fart, people don't tend to ring you up and say, 'Will you play on my record.' And I'm always willing to do that."
You can check out a snippet of Beyoncé and Donald Glover's rendition of "Can You Feel The Love Tonight" in the Lion King trailer below. The new live-action version of The Lion King is scheduled to hit theaters on July 19. The forthcoming Lion King soundtrack will contain four tracks from the original movie and another all-new, original composition from the trio of Beyoncé, Elton John and Tim Rice.
The debut full-length trailer for the new iteration of The Lion King emerged in April of this year.
New #TheLionKing international TV spot featuring Beyoncé and Donald Glover singing "Can You Feel The Love Tonight" ?? pic.twitter.com/L5FzVyKcXD

— BEYONCÉ LEGION (@BeyLegion) June 20, 2019