New Creamy Seafood Instant Noodle Is Supposed to Remind You of Vanilla Ice Cream
With no vanilla ice cream in the actual product.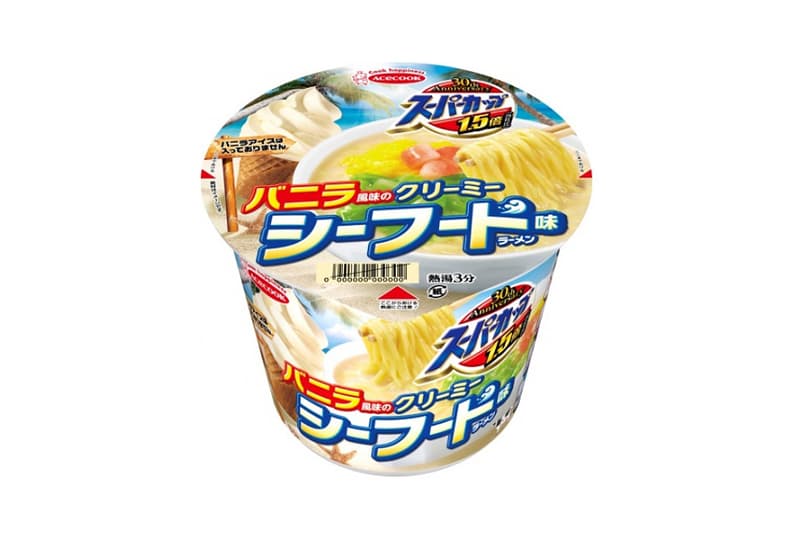 To celebrate the 30th anniversary of its Super Cup 1.5 Bai instant noodle, Japanese snack purveyor Acecook put together a Vanilla Creamy Seafood cup ramen flavor.
Competing with the Cup Noodle flavors of Nissin, the summer-centric new flavor draws from the taste of creamy vanilla ice cream. Complete with a "does not contain vanilla ice cream" warning, the flavor is supposedly a perfect balance between a rich creamy prawn-and-scallop seafood broth and sweet vanilla. The vanilla flavor comes in the form of a separate powder packet that is added at the end of the traditional instant noodle boiling water preparation, allowing consumers to control the amount and timing to introduce the taste of vanilla ice cream.
Priced at ¥210 JPY (approximately $1.90 USD), the Acecook Vanilla Creamy Seafood Instant Noodle will be available exclusively in Japan but look out for stateside imports come July 30.
In other food news, Los Angeles Starbucks locations are now selling 3D form vegan ice cream bars.