Watch Drake Perform 'Scorpion' Tracks During Surprise Wireless Festival Appearance
Filling in for DJ Khaled.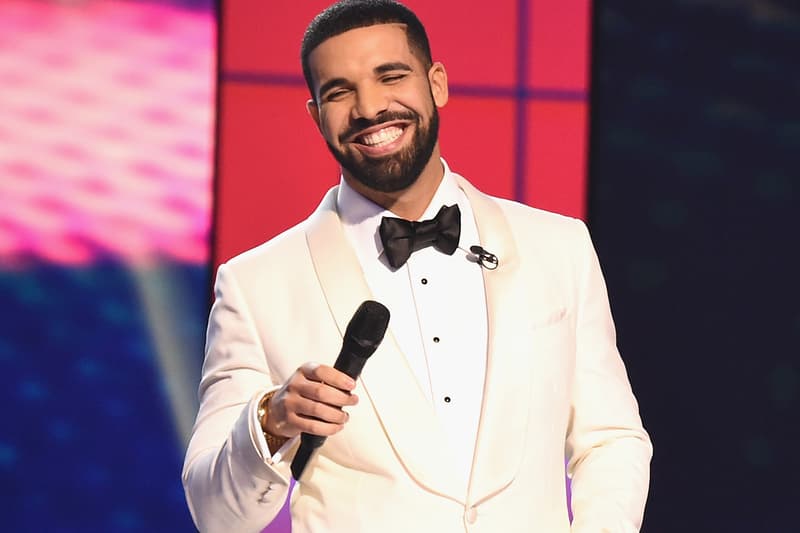 Over the weekend, Canadian superstar Drake surprised thousands of fans as he took the stage during the year's Wireless Festival in England.
Leading up to the performance, it was rumored Drake would make a surprise pop up with Giggs, however Drake ended up extending his appearance to a full headlining set due to DJ Khaled backing out last minute regarding "travel issues." "If you know anything about me, you know I live and die for London, England," he told the crowd of 50,000. "I was in the middle of my vacation. I left vacation to be with each and every one of you at Wireless Fest."
During his set, Drake performed hits off his newly released fifth studio album Scorpion, making it the first time he has performed them live. Watch Drake's surprise Wireless Festival headliner act below which includes the hits, "In My Feelings," "8 Out Of 10," "Mob Ties," and more.
In other Drake-related news, this video explains how the "Drake Effect" gives Toronto's economy a $440 million CAN annual boost.
It was true! @Drake #WirelessFest pic.twitter.com/fxb1osffjR

— Capital (@CapitalOfficial) July 8, 2018
So @Drake was on holiday when he got the #WirelessFest call ?? pic.twitter.com/H5zYo4cVzO

— Capital (@CapitalOfficial) July 8, 2018
IT HAPPENED. @Drake just headlined #WirelessFest ??? pic.twitter.com/adpESaw0tR

— Capital XTRA (@CapitalXTRA) July 8, 2018
.@Drake performing #InMyFeelings for the first time at #WirelessFest in London ??? pic.twitter.com/VDFUPdpQKQ

— Capital XTRA (@CapitalXTRA) July 8, 2018
.@Drake performing '8 Out Of 10' live for the first time in London ? pic.twitter.com/Sjc1oskQs9

— Capital XTRA (@CapitalXTRA) July 8, 2018
It was totally God's Plan that @Drake made it to #WirelessFest tonight ? pic.twitter.com/UY8X7GTvqc

— Capital (@CapitalOfficial) July 8, 2018
Nice for what @Drake? Nice for the 50,000 strong crowd at #WirelessFest obvs ?? pic.twitter.com/mfKHeHUP4z

— Capital (@CapitalOfficial) July 8, 2018
@Drake performing #MobTies at @WirelessFest #Drake #wireless pic.twitter.com/alZfTOyyn9

— Richie Rich (@MrTwit100) July 8, 2018
Drake performs "Nonstop" for the 1st time at Wireless. pic.twitter.com/OJt136LFLZ

— Word On Road (@WordOnRd) July 8, 2018
A whole Drake at wireless, best surprise pic.twitter.com/XUhcdxiTTX

— muna adelaida (@MunaAdelaida) July 8, 2018
Even @Drake knows #ItsComingHome ?⚽️ #WirelessFest pic.twitter.com/4zZNbHOlCv

— Capital (@CapitalOfficial) July 8, 2018