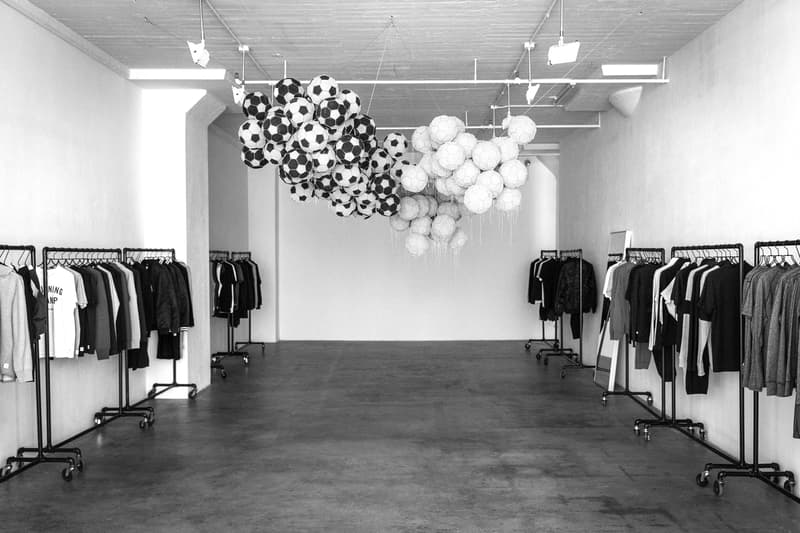 1 of 6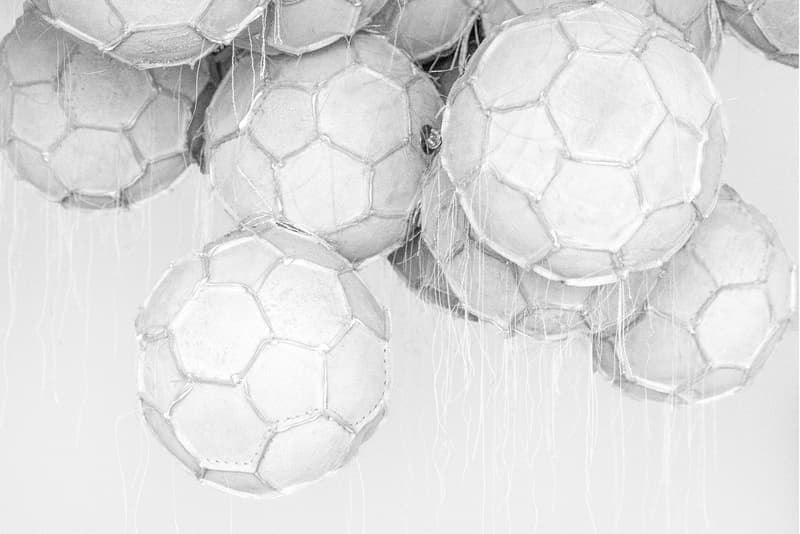 2 of 6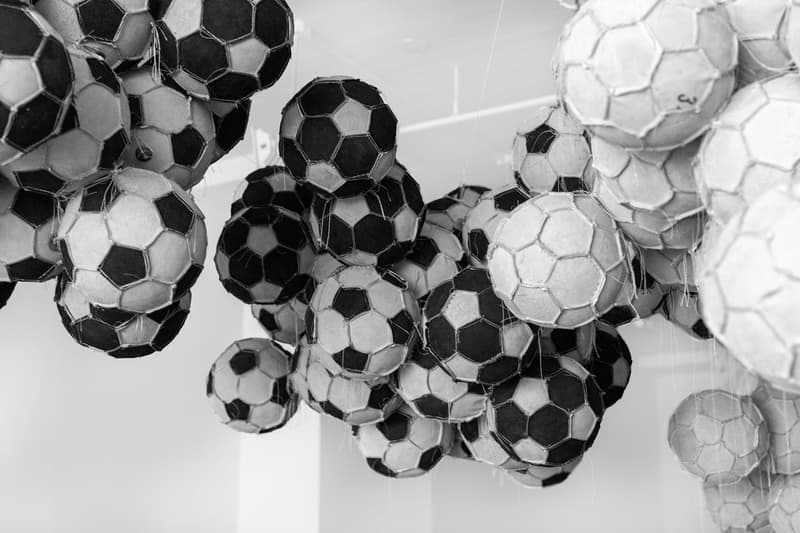 3 of 6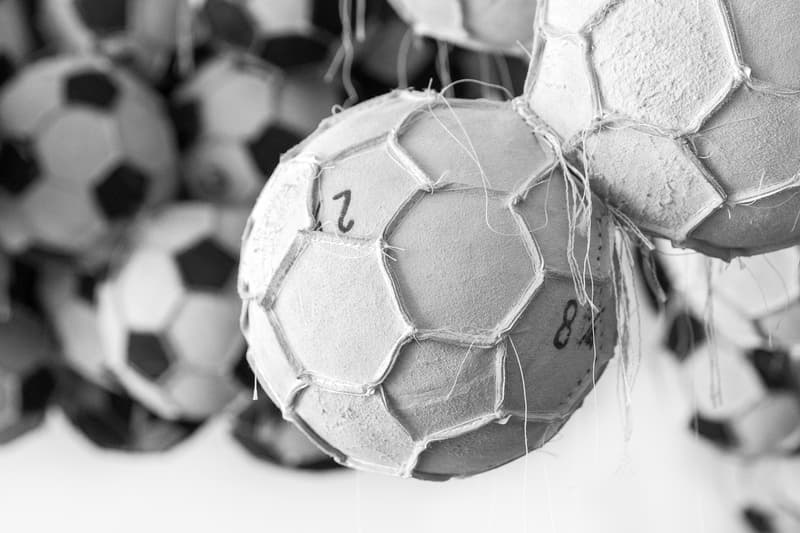 4 of 6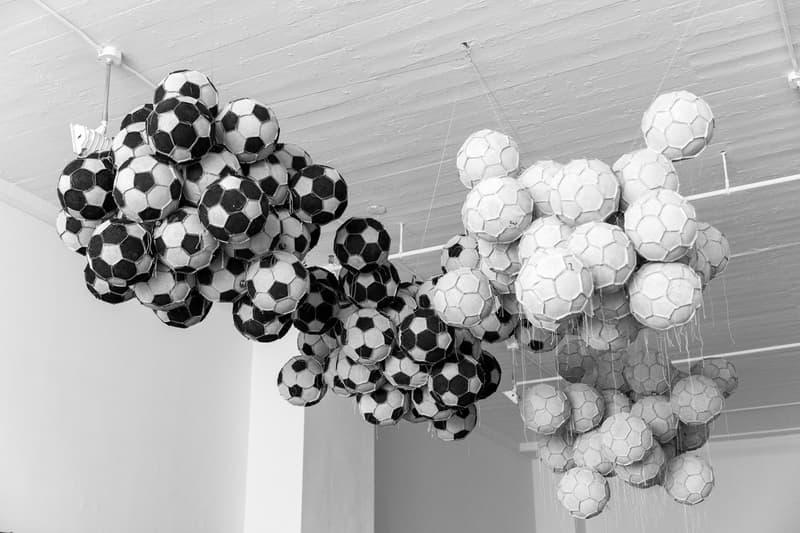 5 of 6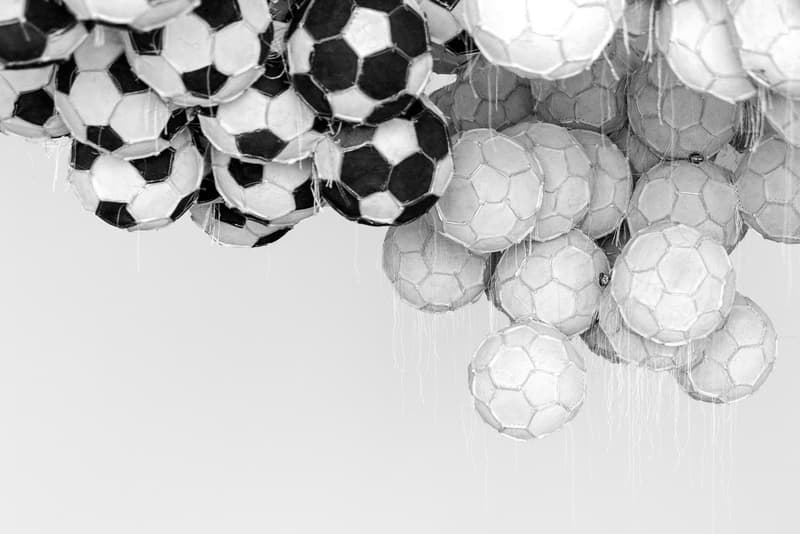 6 of 6
Artist Darío Escobar Installs Floating Soccer Balls at Reigning Champ Showroom
A surreal installation entitled "Obverse and Reverse XLI."
---
Guatemalan artist Darío Escobar creates tantalizing works using mass-produced objects and sporting equipment such as skateboards, baseball bats, and basketball hoops. Escobar recently installed a sprawling new piece at Reigning Champ's Spring/Summer 2019 showroom in New York City. Entitled "Obverse and Reverse XLI," the installation was made using 120 soccer balls that were turned inside out and meticulously sewn back together. The hanging sculpture invokes "Escobar's ideas in floating clouds of black and white," said the label.
"I came to sports because of my interest in objects. I have always worked from the industrial object, and I have been interested in the 'exchange value' of them, especially in the operation where merchandise ceases being such [sic] and acquires a cultural value," the artist explained to Reigning Champ.
Get a closer look at the installation above and head over to Reigning Champ's website for an in-depth interview. In other art news, graffiti legend REVOK is set to launch copies of his first-ever zine at Beyond The Streets LA.