Jerry Seinfeld Teases Dave Chappelle Episode of 'Comedians in Cars Getting Coffee'
12 new episodes are on the way.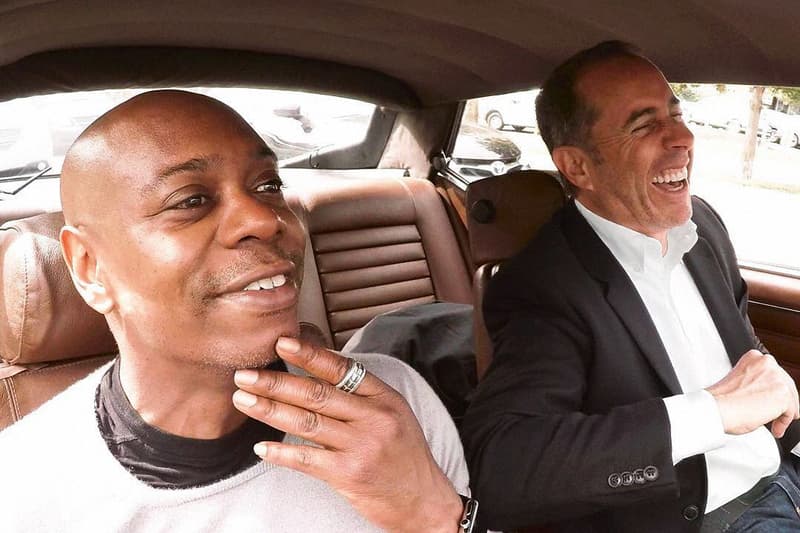 Next month, Netflix will being airing new episodes of Jerry Seinfeld's beloved interview series Comedians in Cars Getting Coffee. To promote the show's forthcoming run, Seinfeld has taken to social media to reveal his latest interviews and tease the next episodes.
Notably, fellow superstar-comedian Dave Chappelle will apparently be sitting next to Seinfeld for a new episode. "Dave Chappelle seems old and wise and young and different all at the same time," Seinfeld says. "I don't know how he does it." Chappelle will serve as one of the series' 12 new guests.
You can check out the teaser for the Dave Chappelle episode of Comedians in Car Getting Coffee below, and expect new episodes to hit Netflix on July 6.
Late this year, Jon Stewart and Dave Chappelle will also embark on an expansive comedy tour together.