GmbH's SS19 is Informed by Utilitarian Necessity
"Survival Strategies" is simultaneously rugged and refined.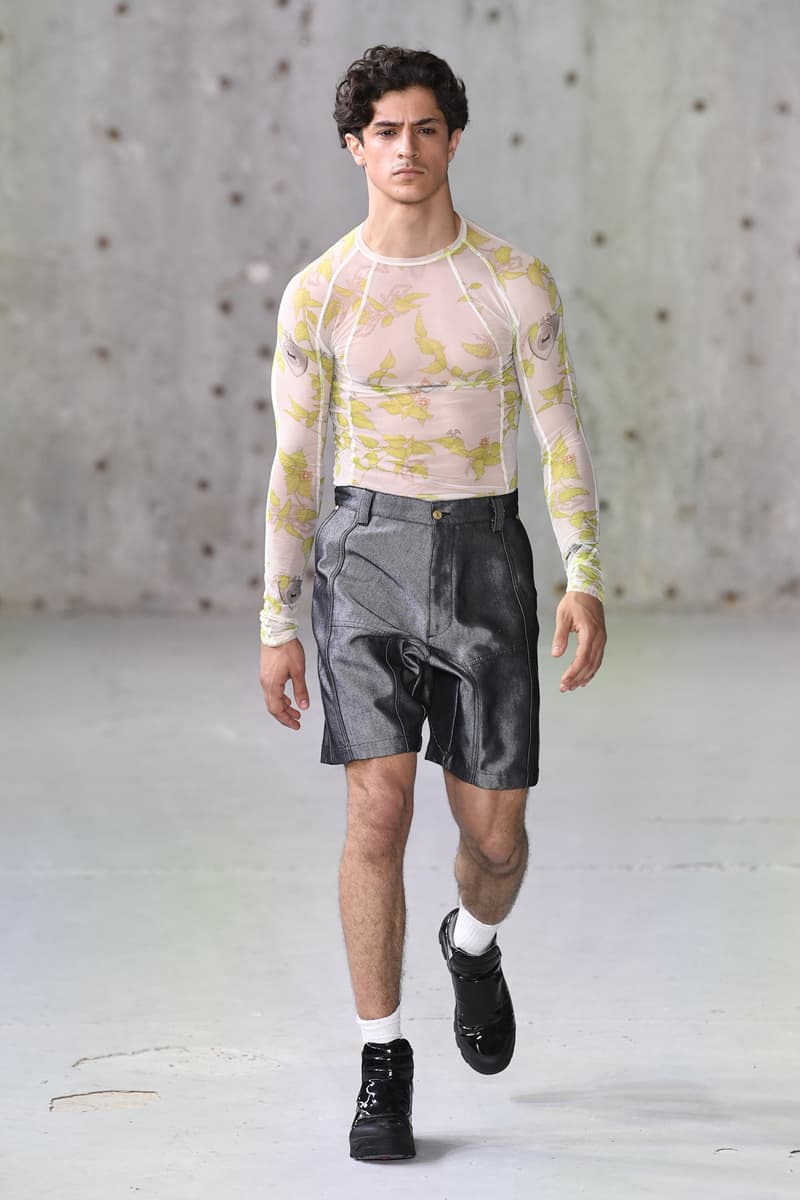 1 of 29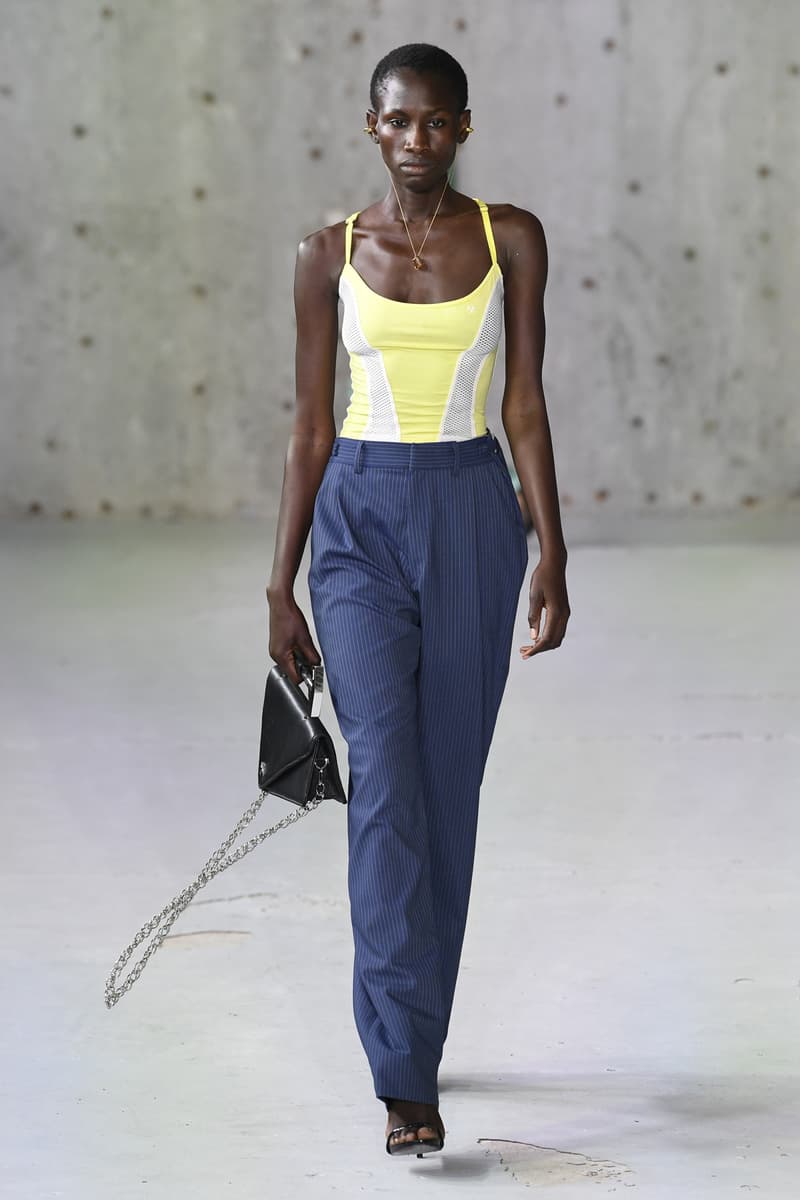 2 of 29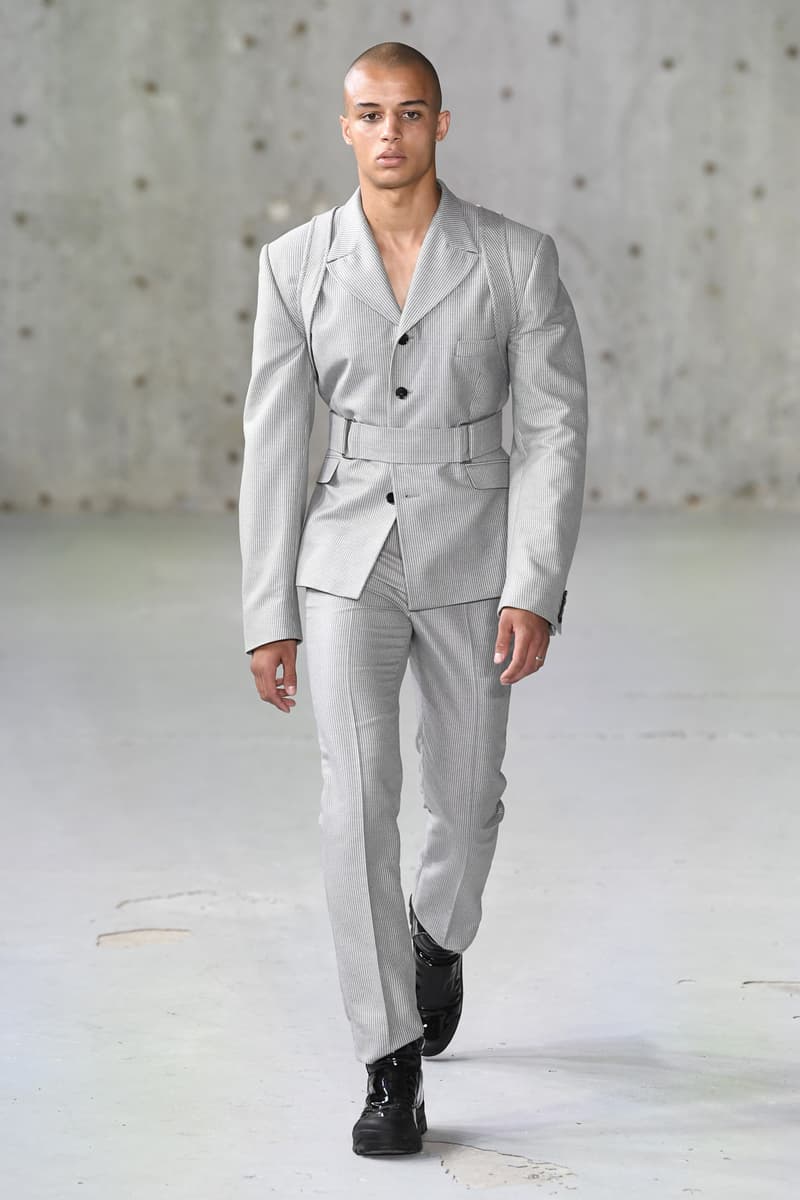 3 of 29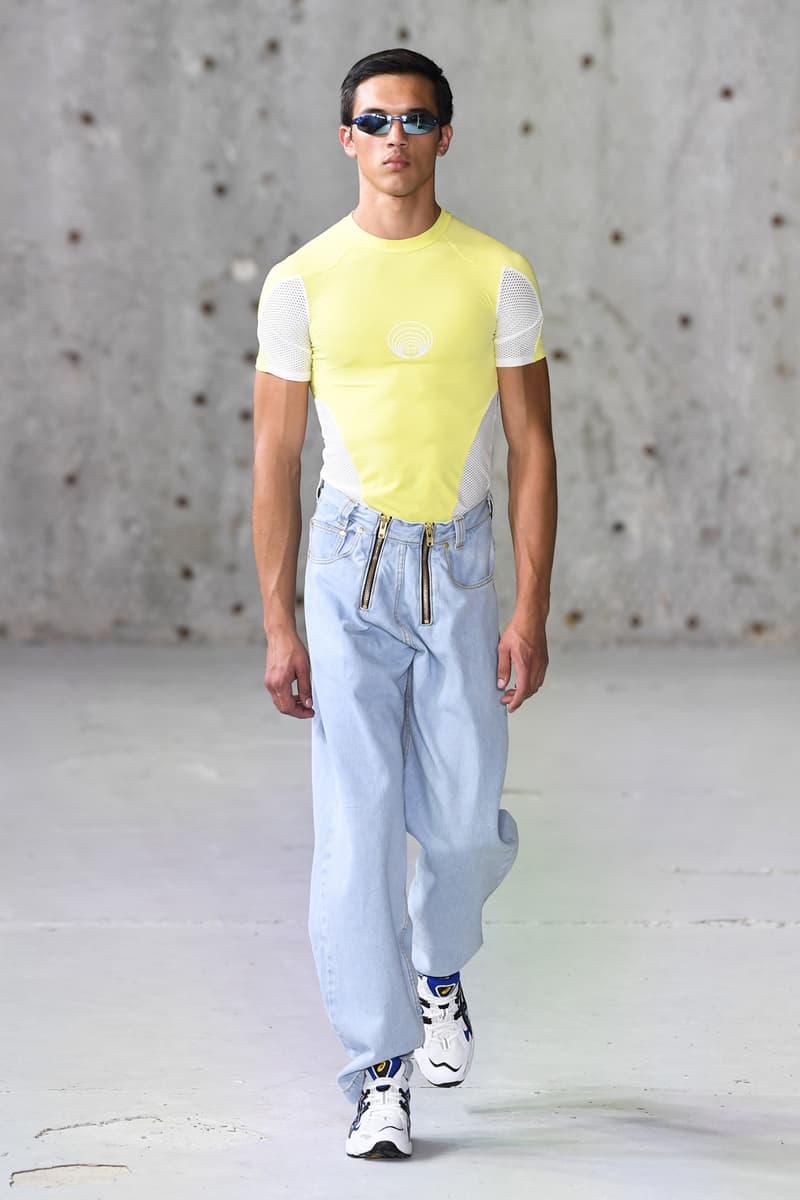 4 of 29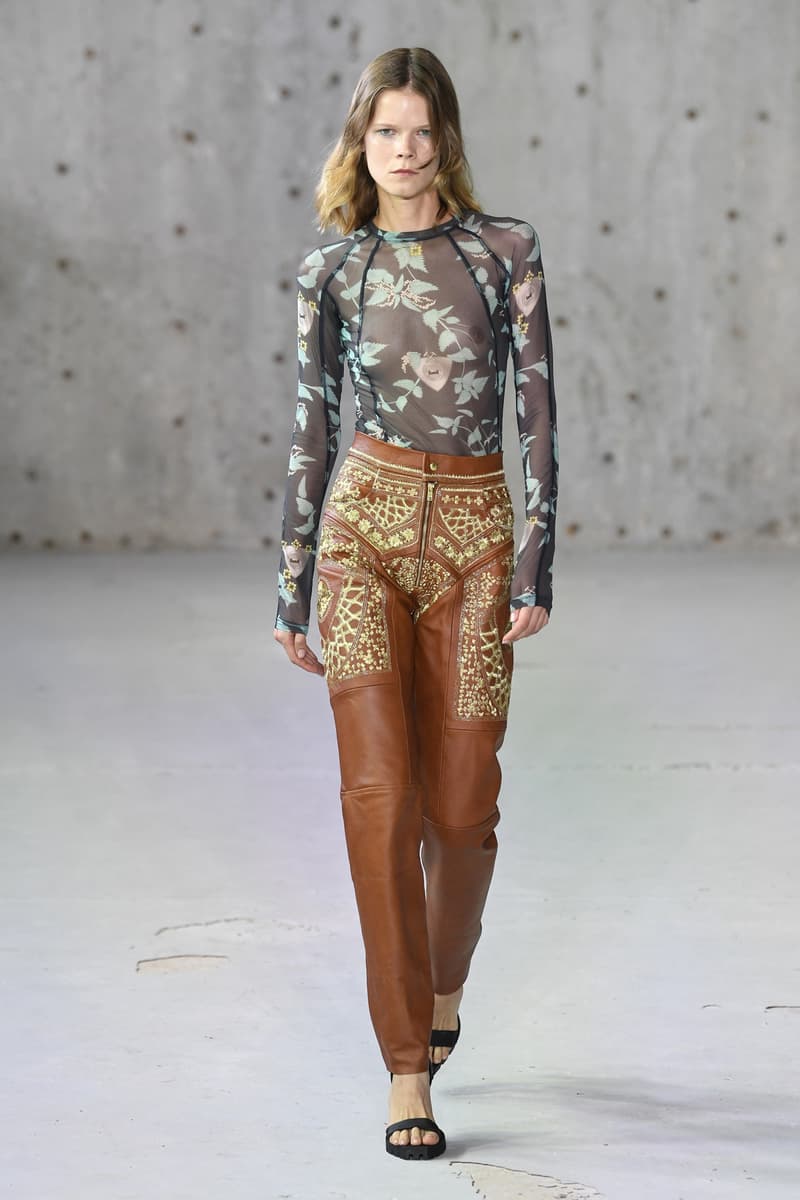 5 of 29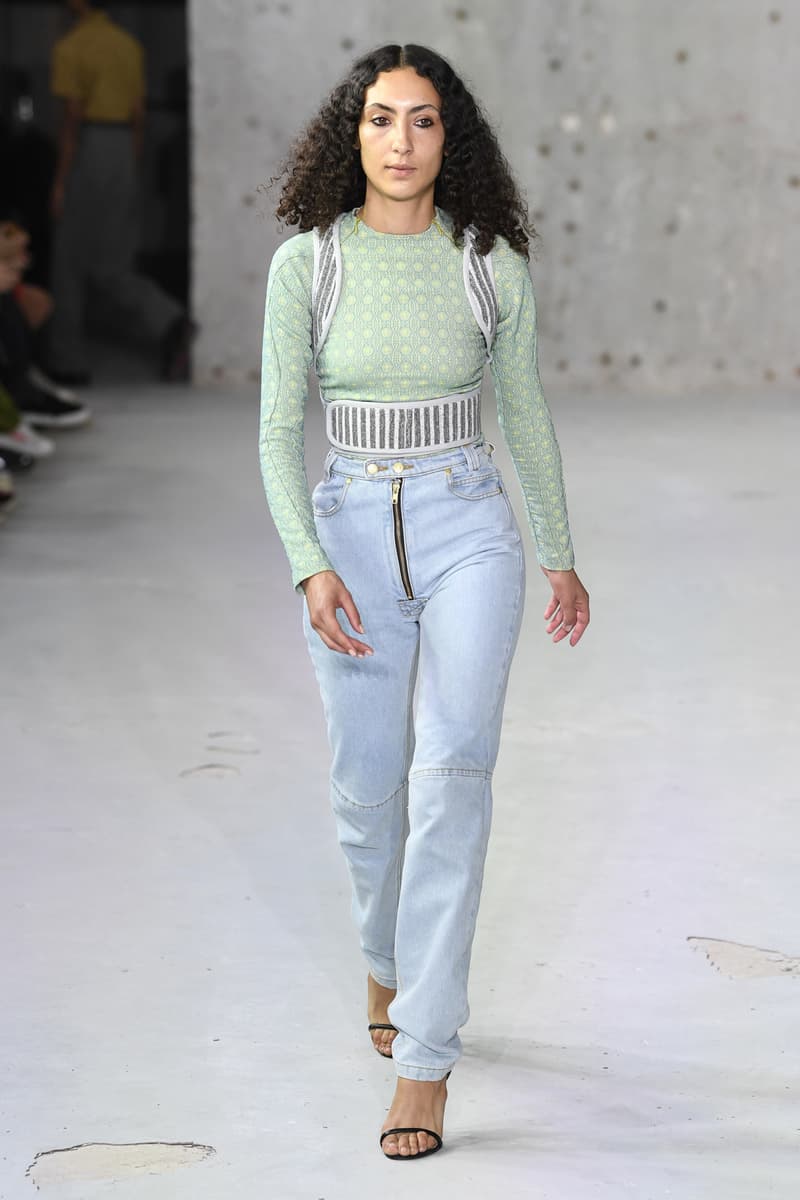 6 of 29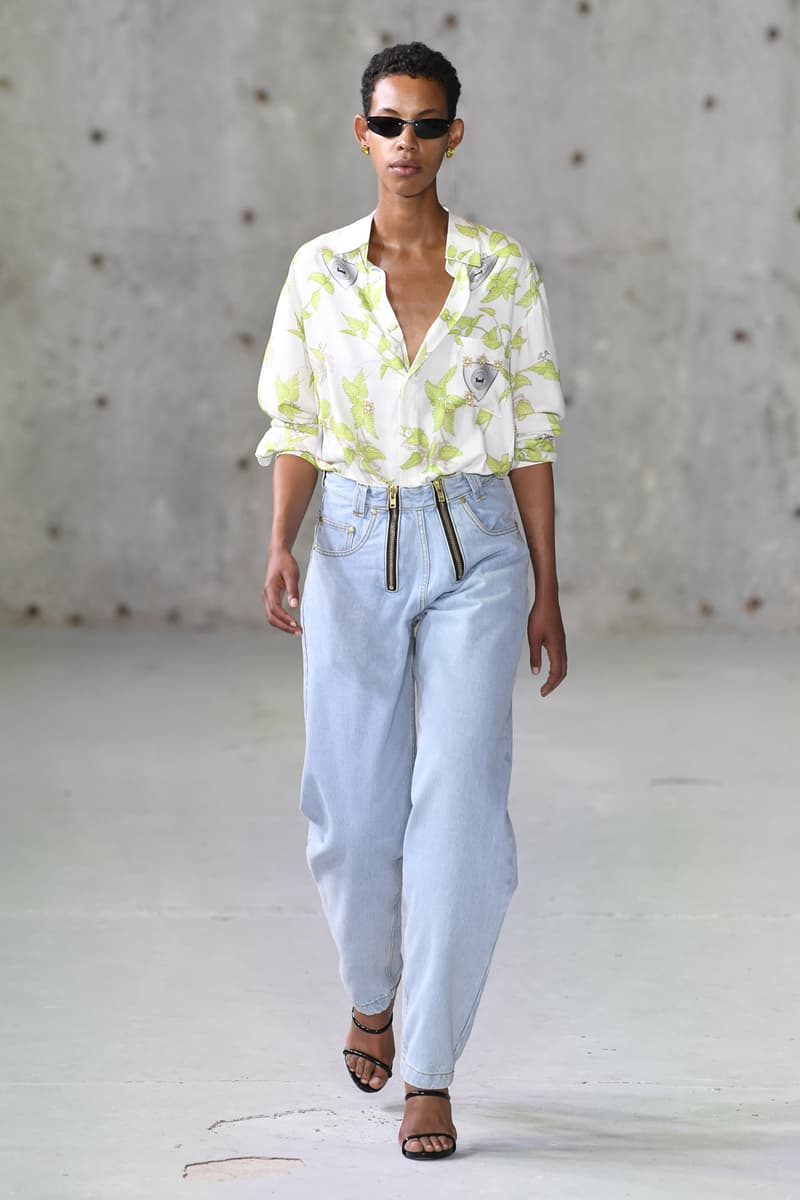 7 of 29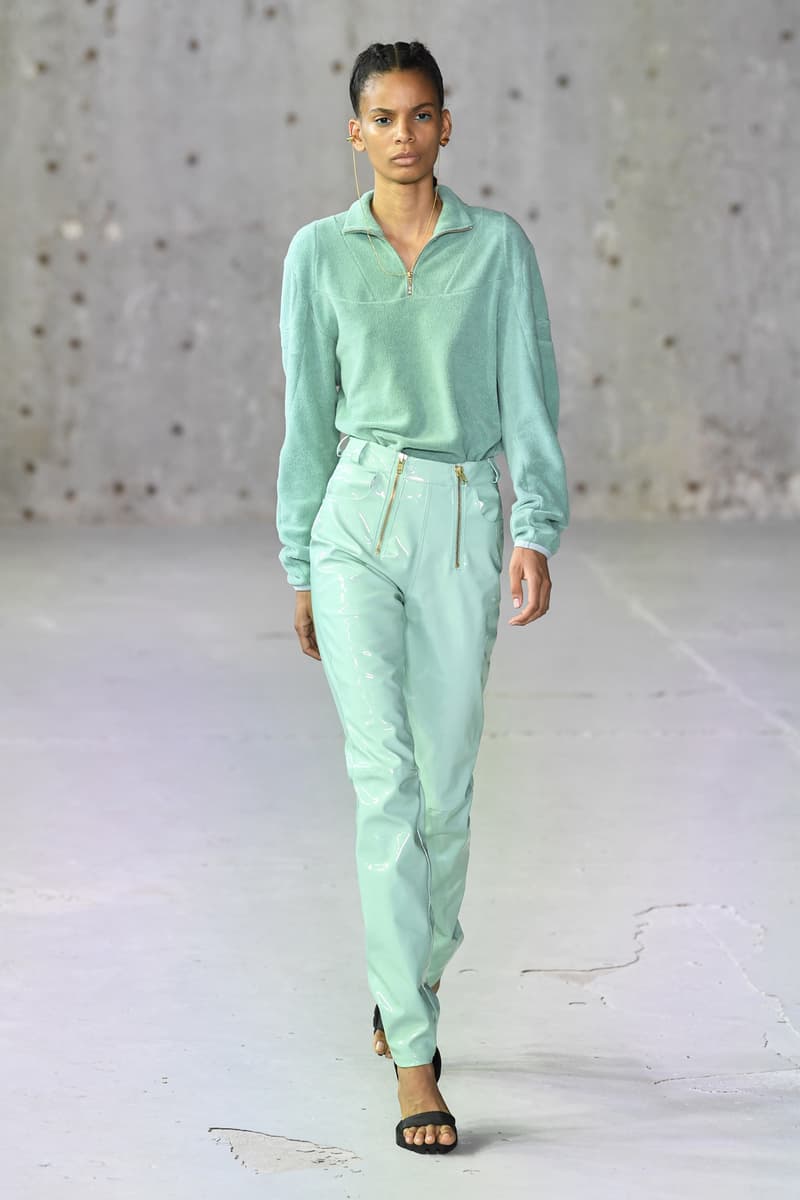 8 of 29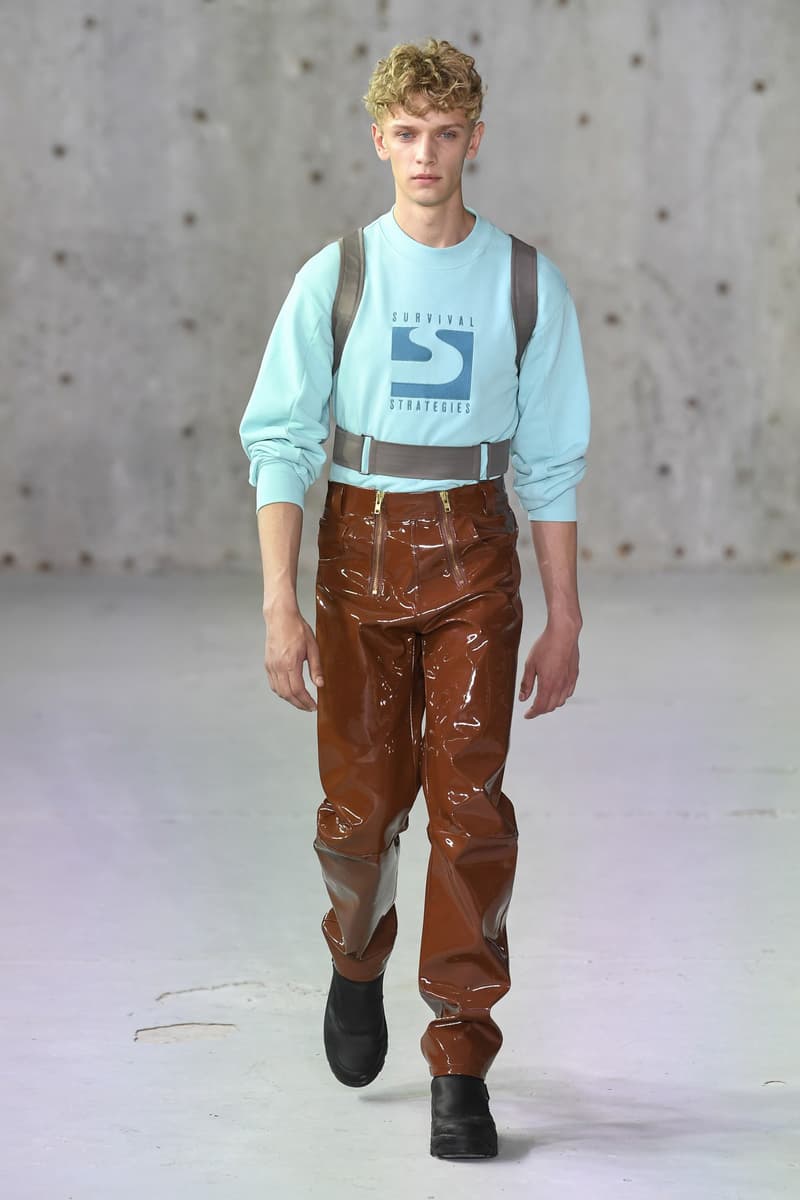 9 of 29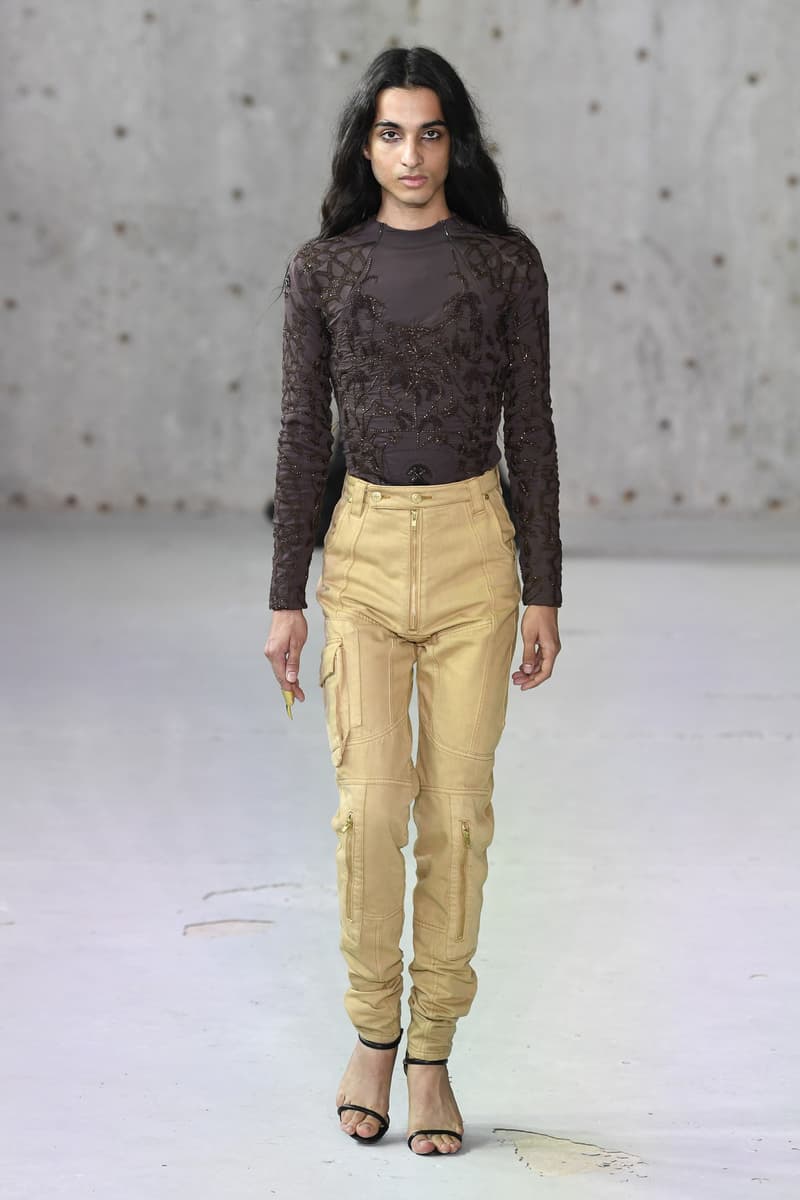 10 of 29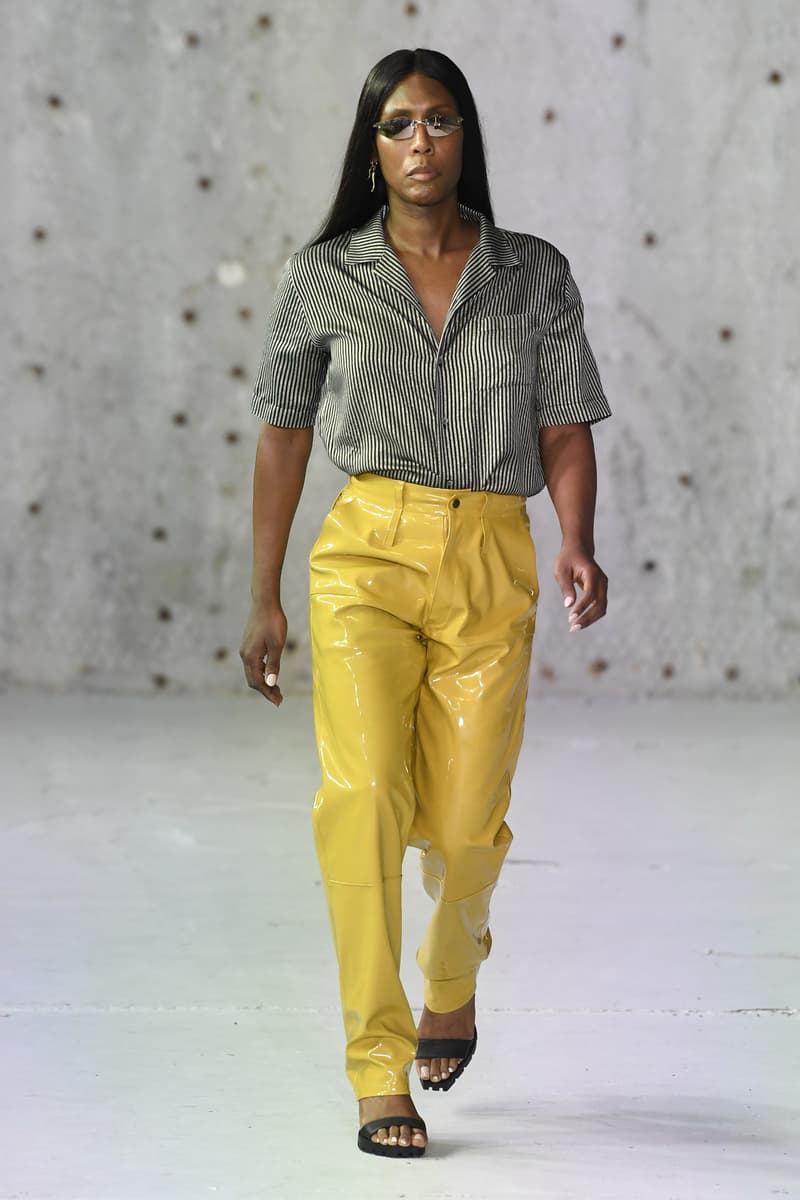 11 of 29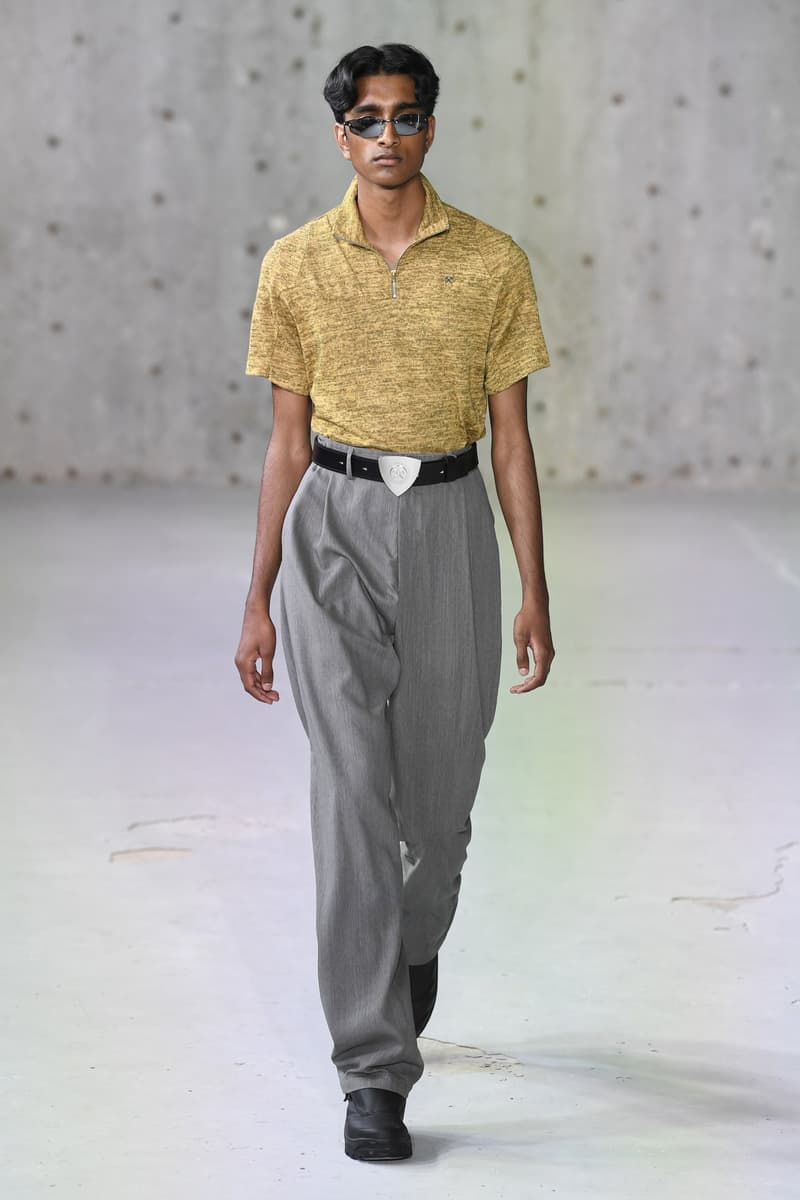 12 of 29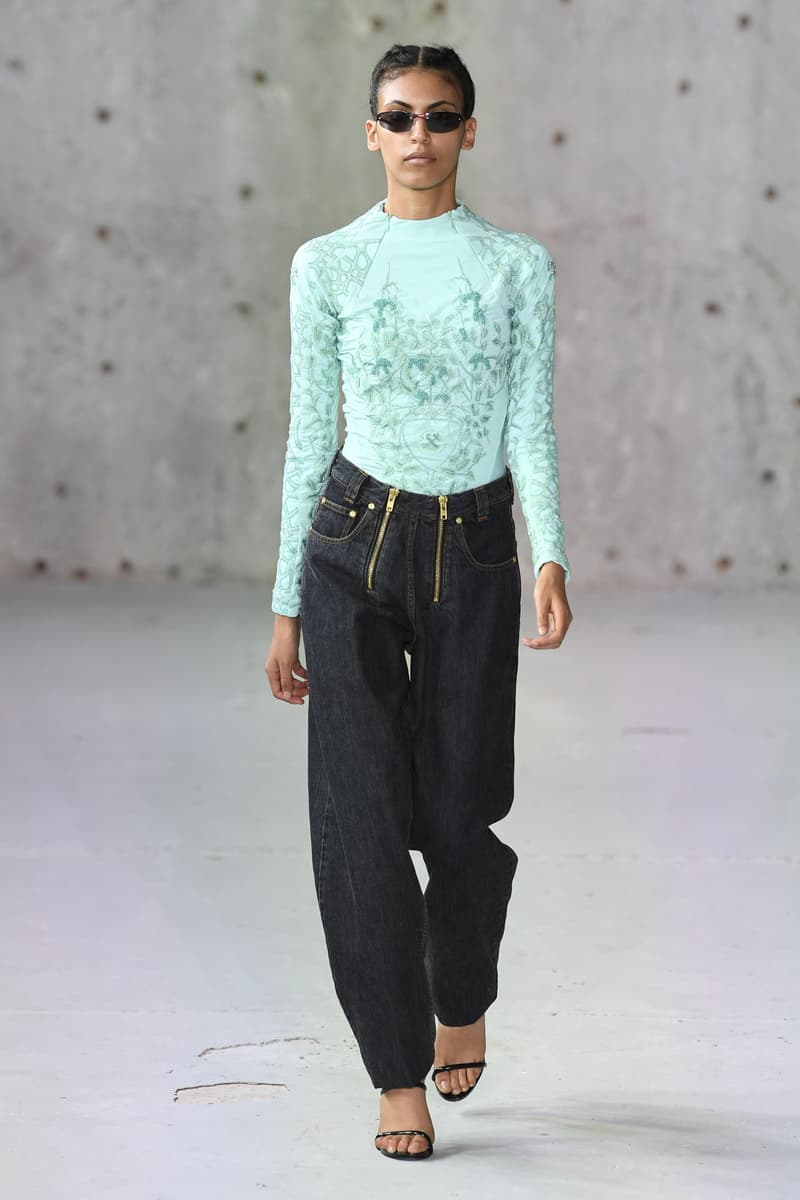 13 of 29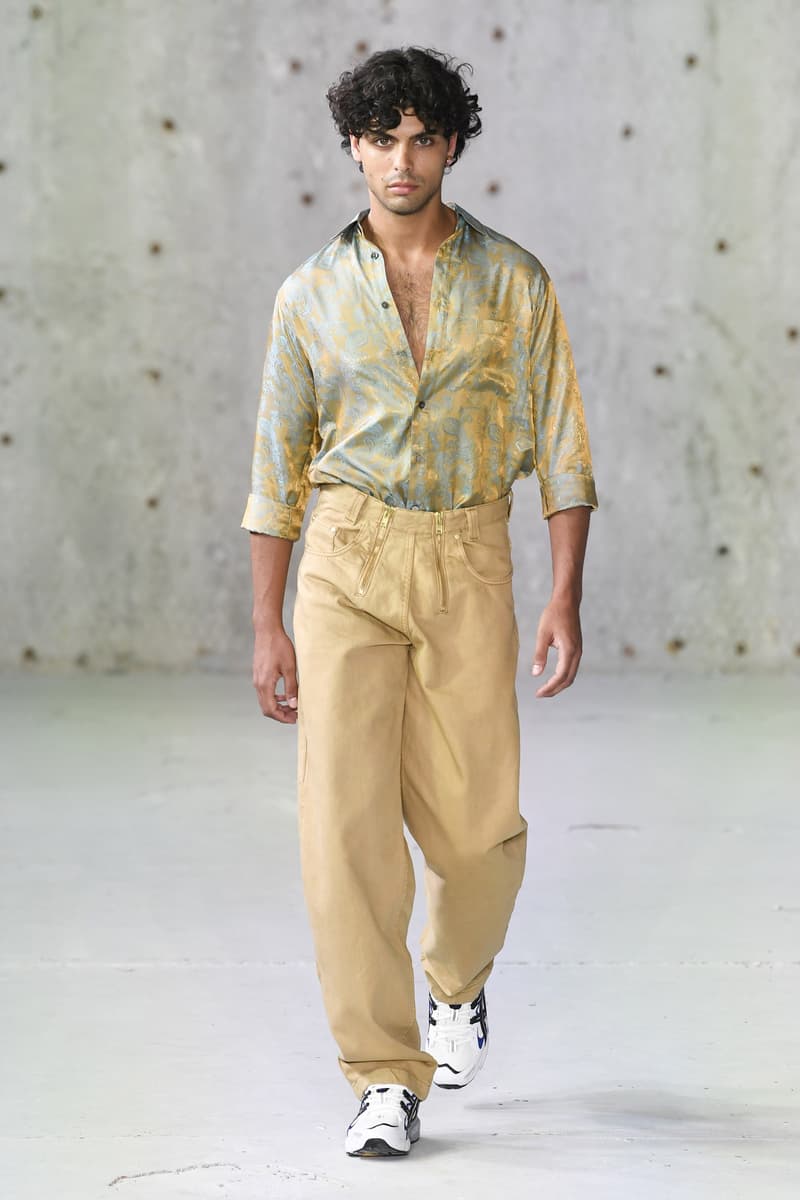 14 of 29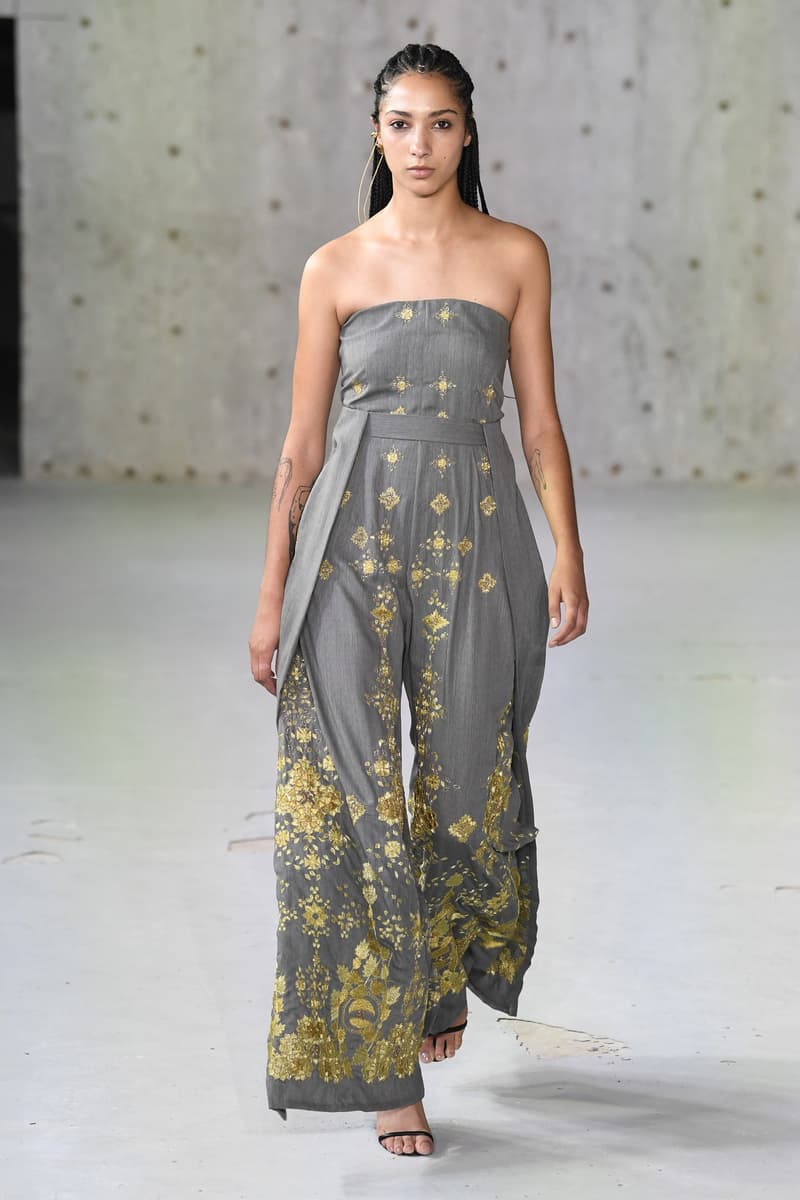 15 of 29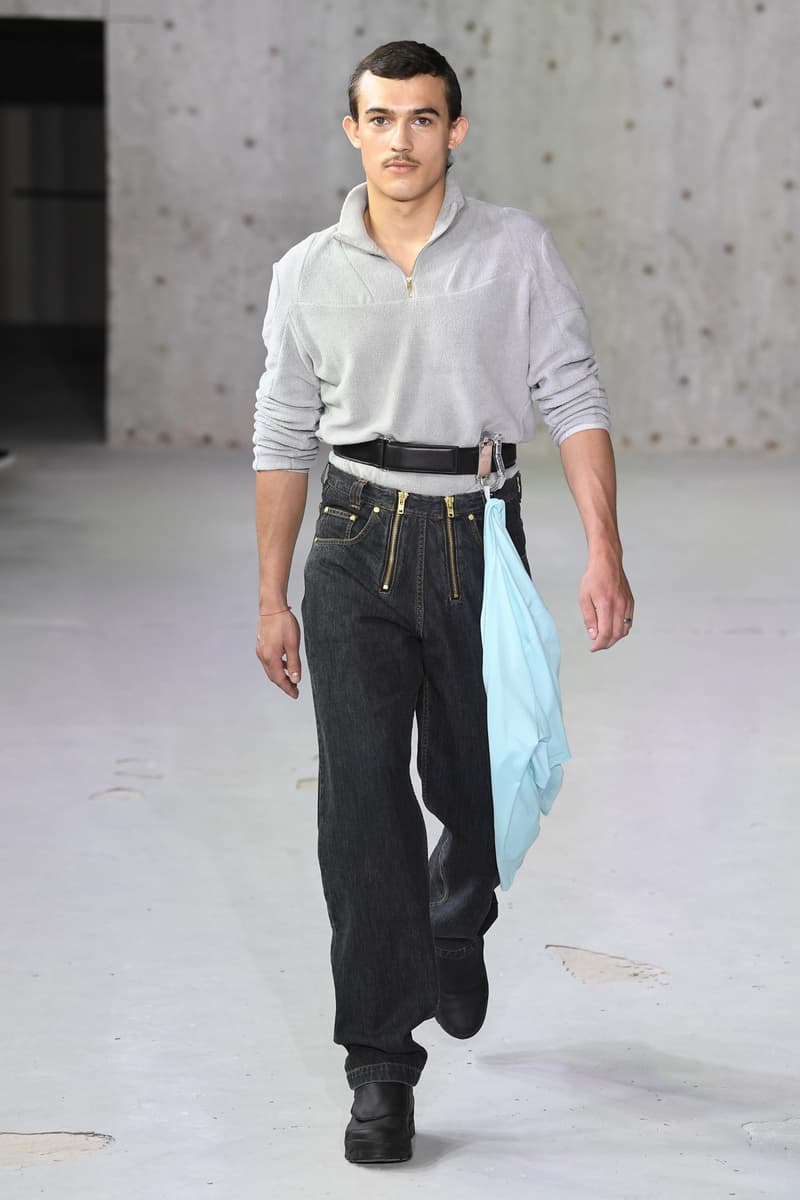 16 of 29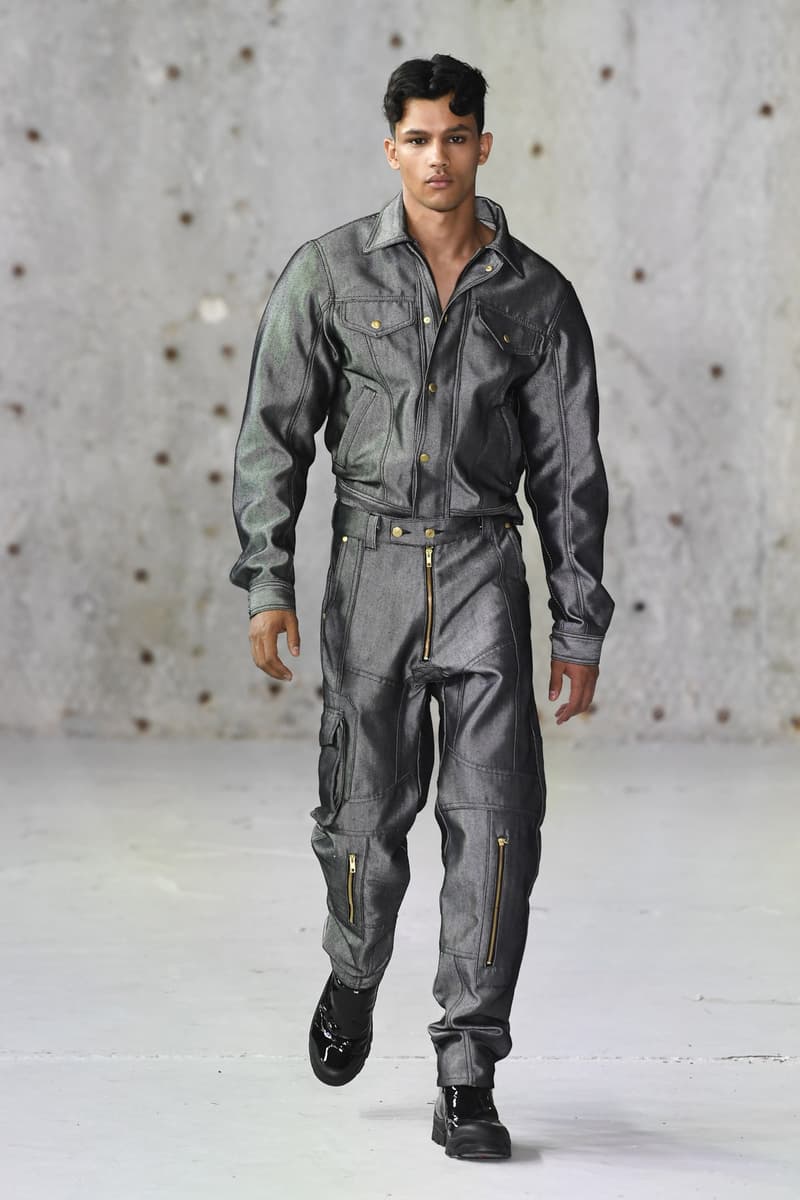 17 of 29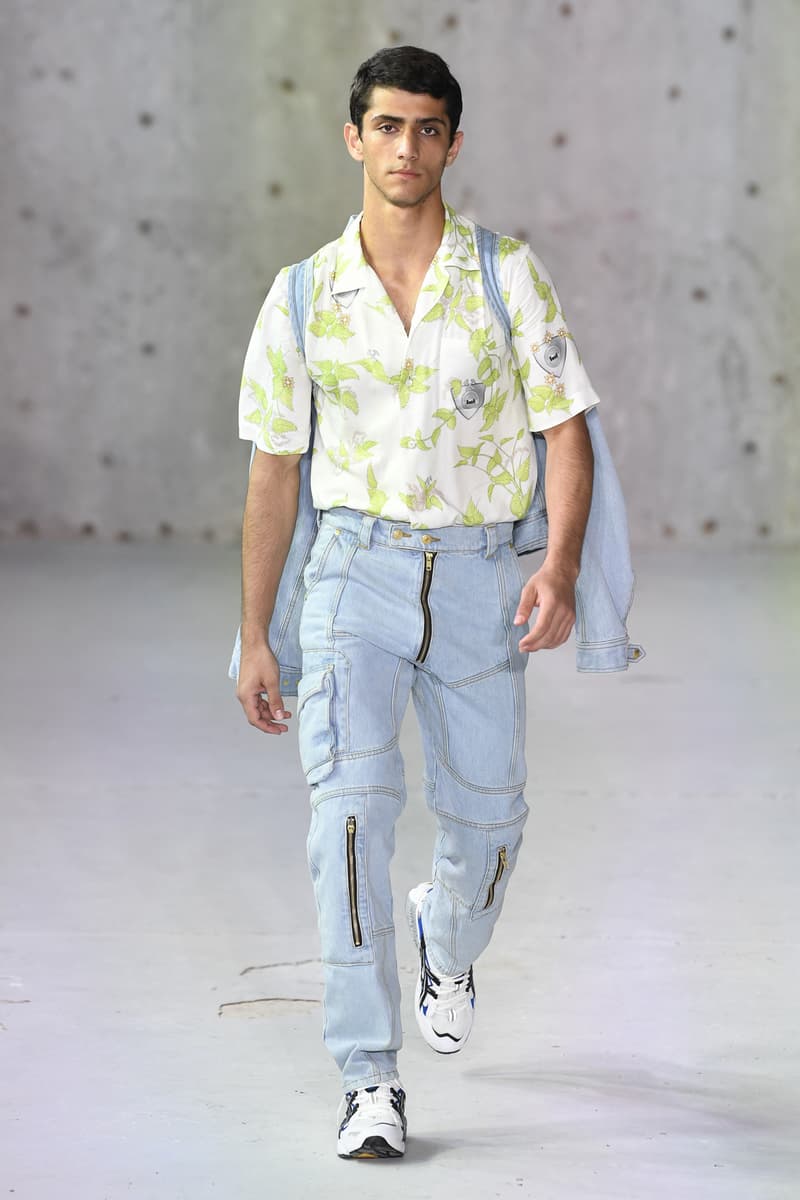 18 of 29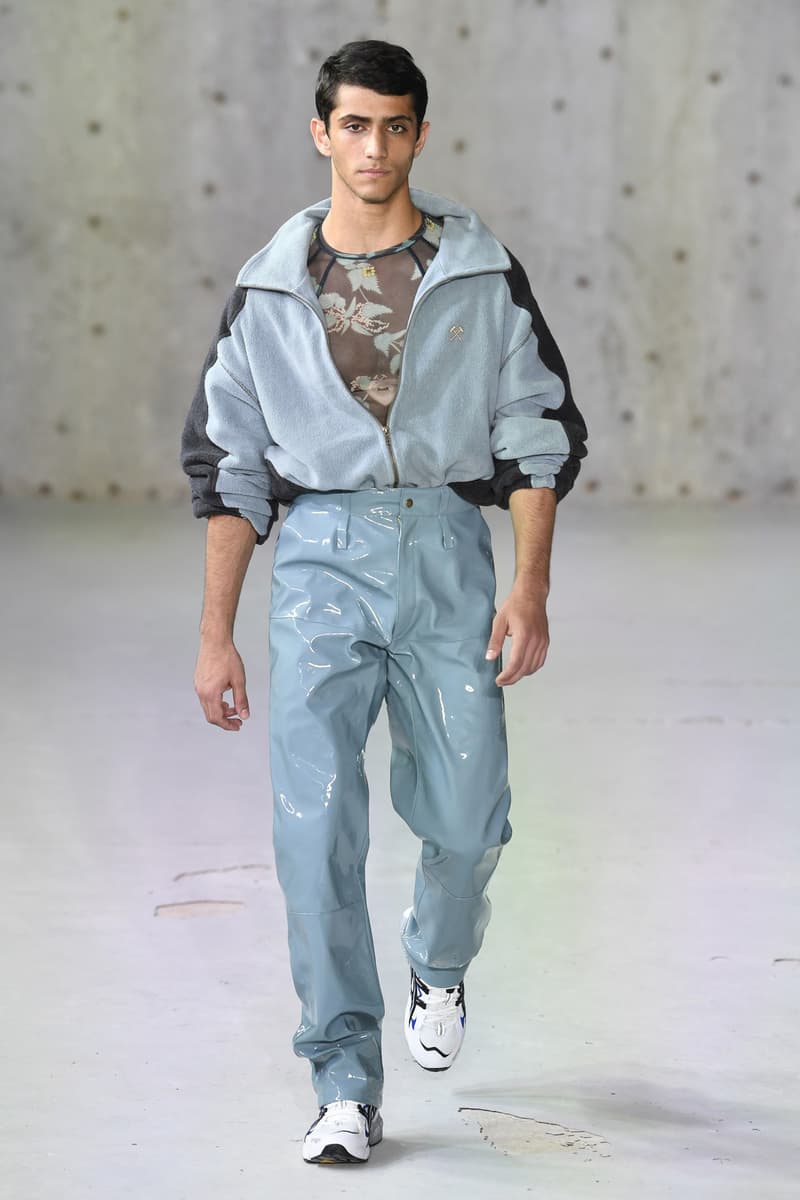 19 of 29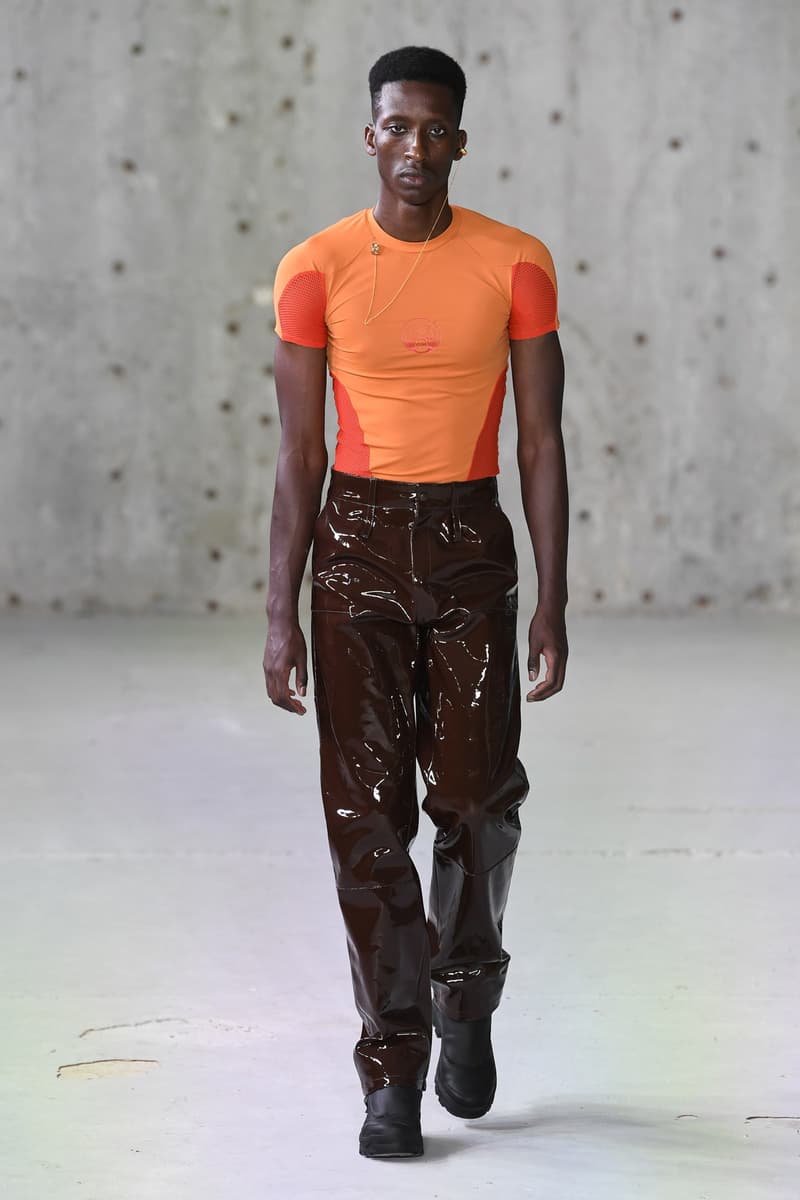 20 of 29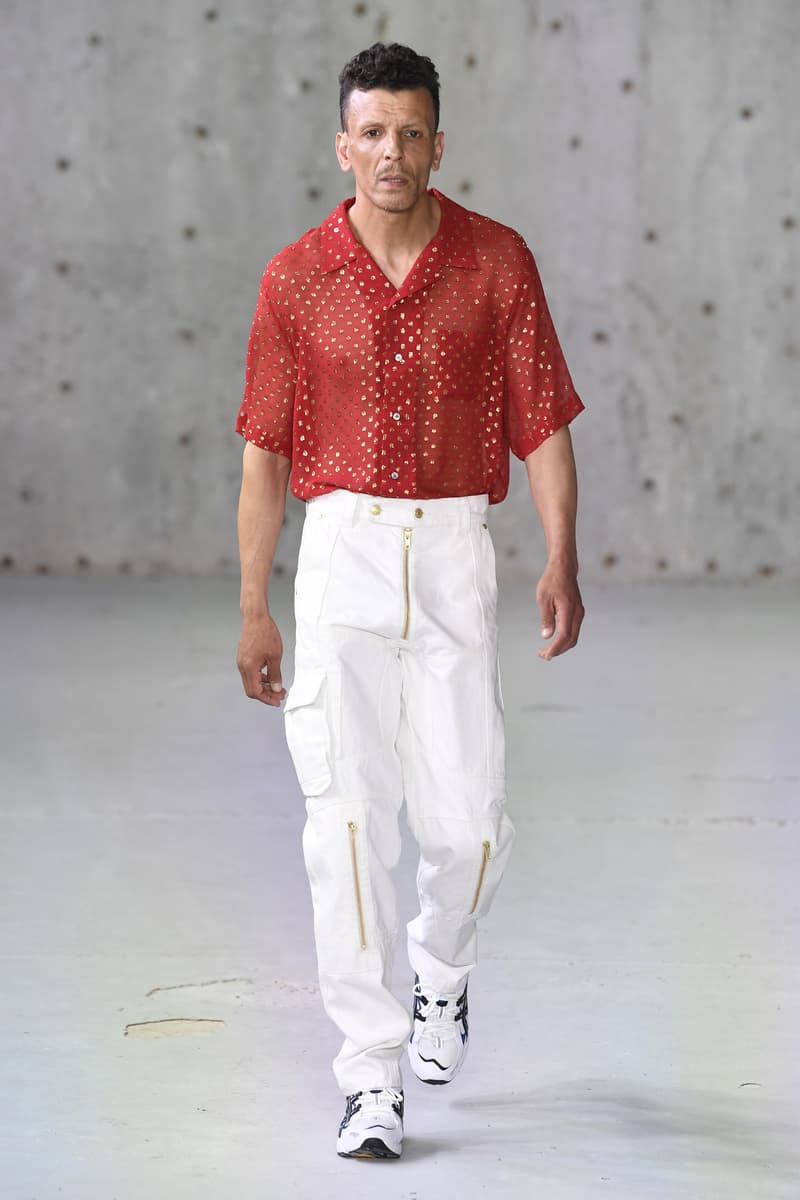 21 of 29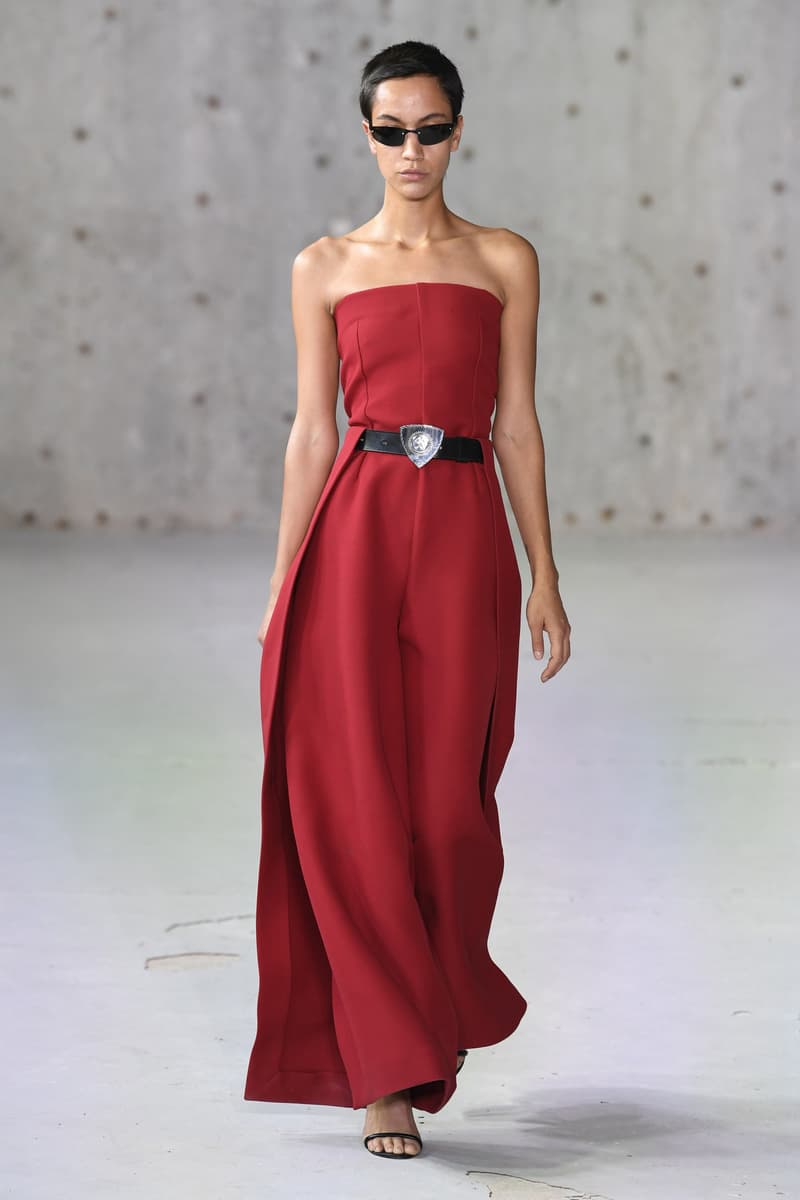 22 of 29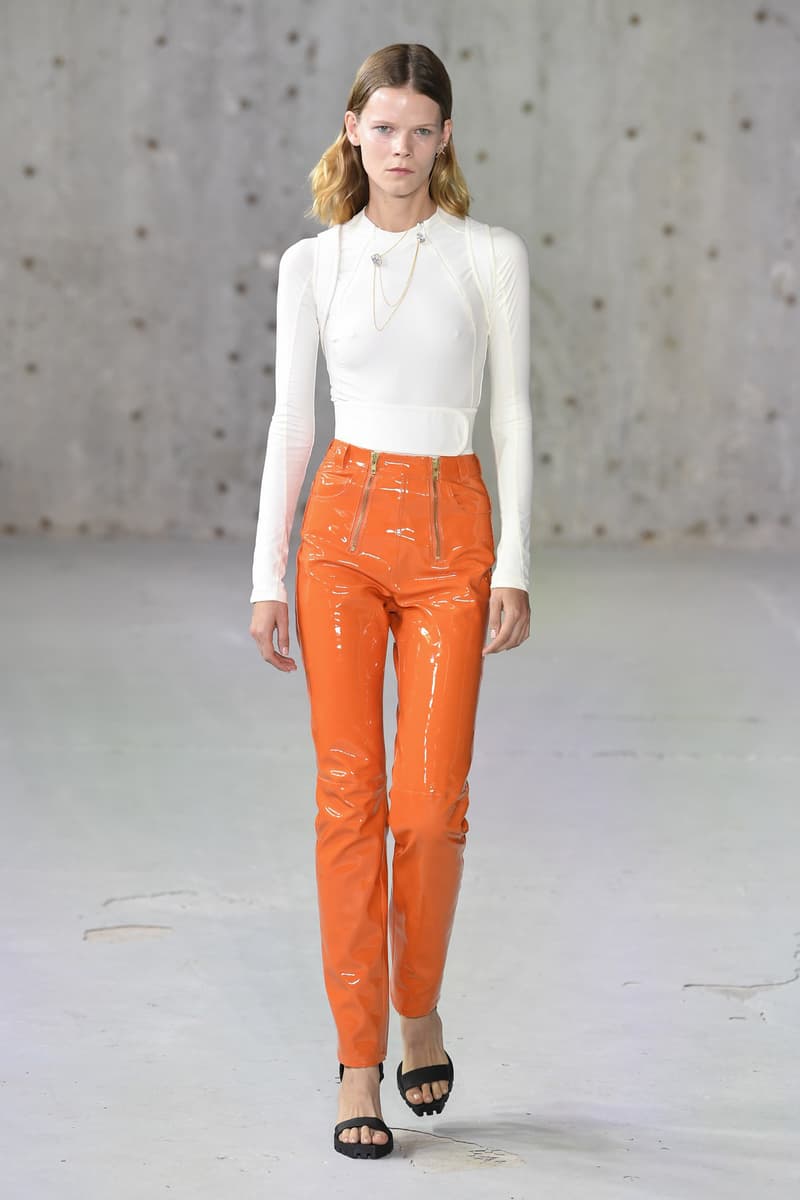 23 of 29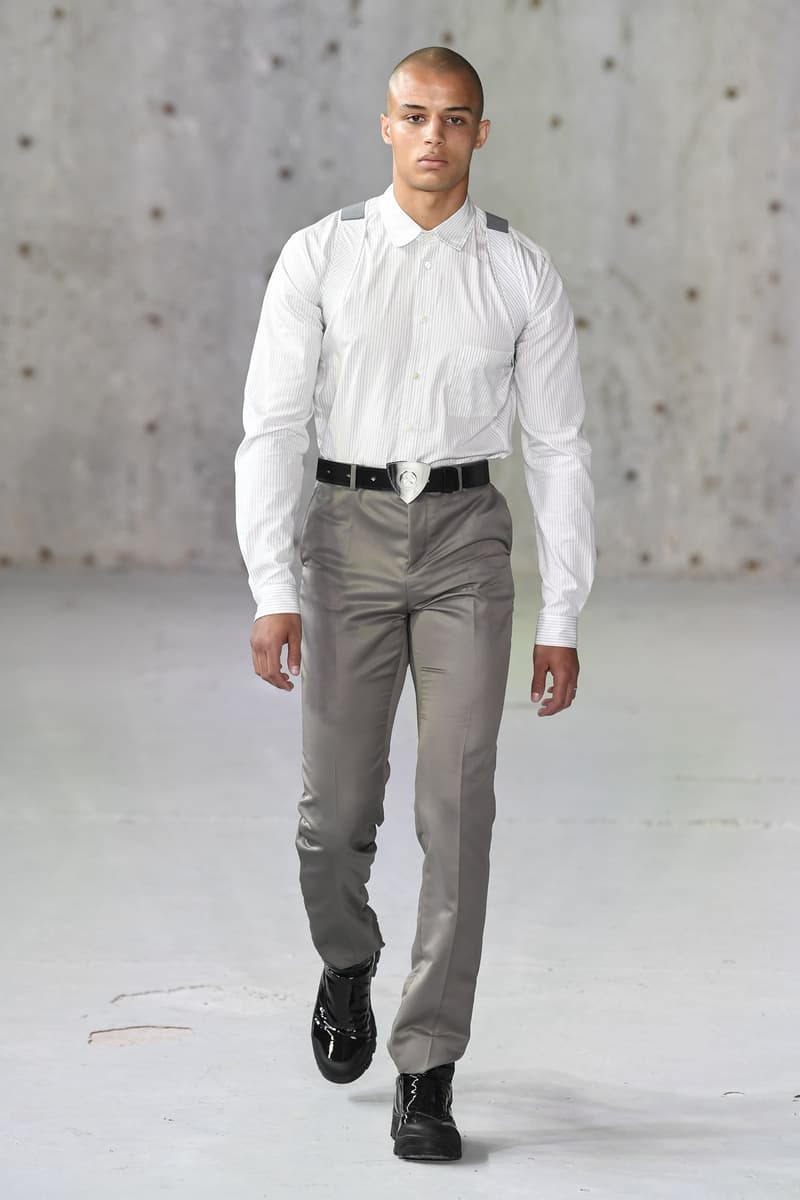 24 of 29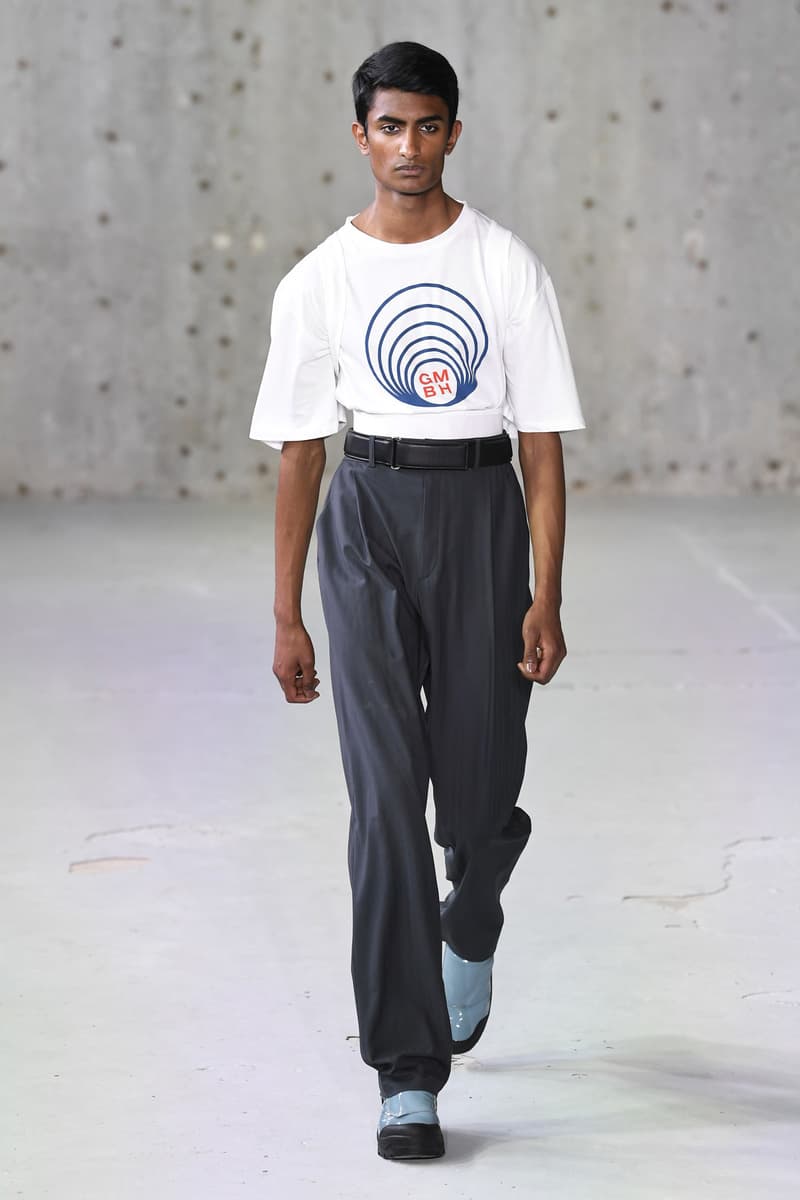 25 of 29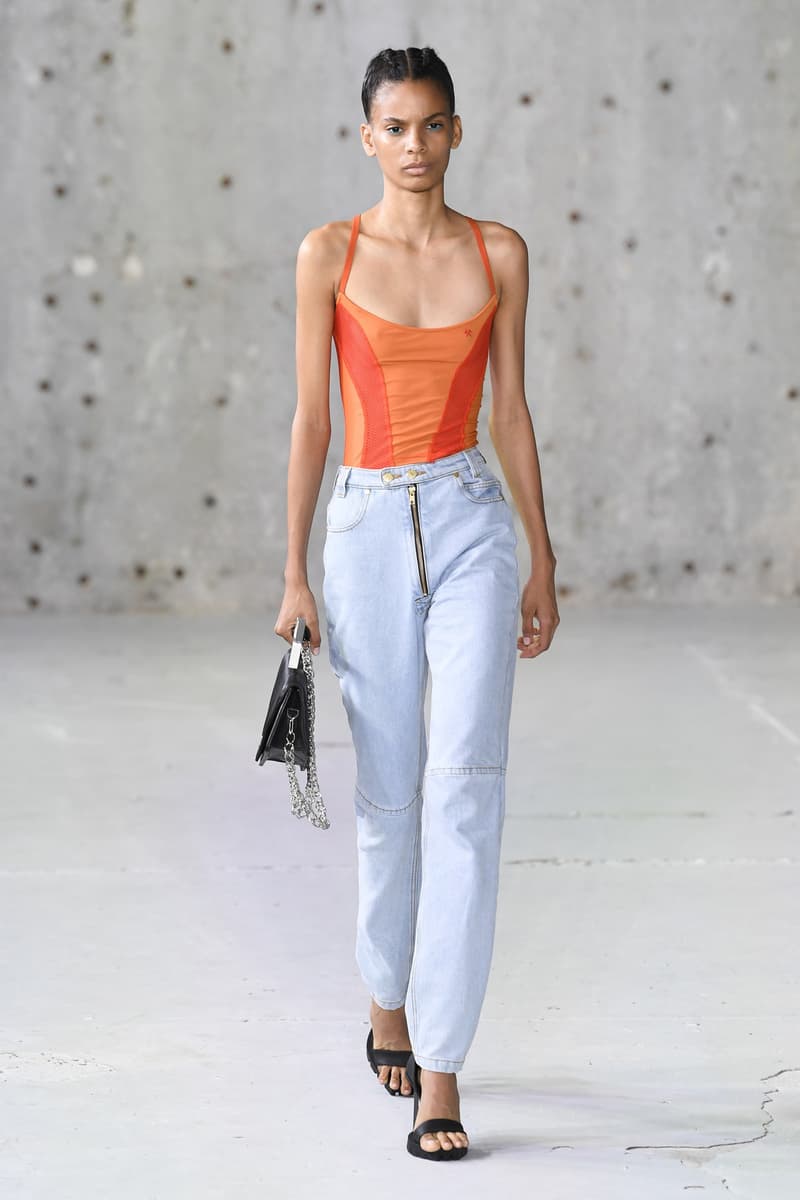 26 of 29
27 of 29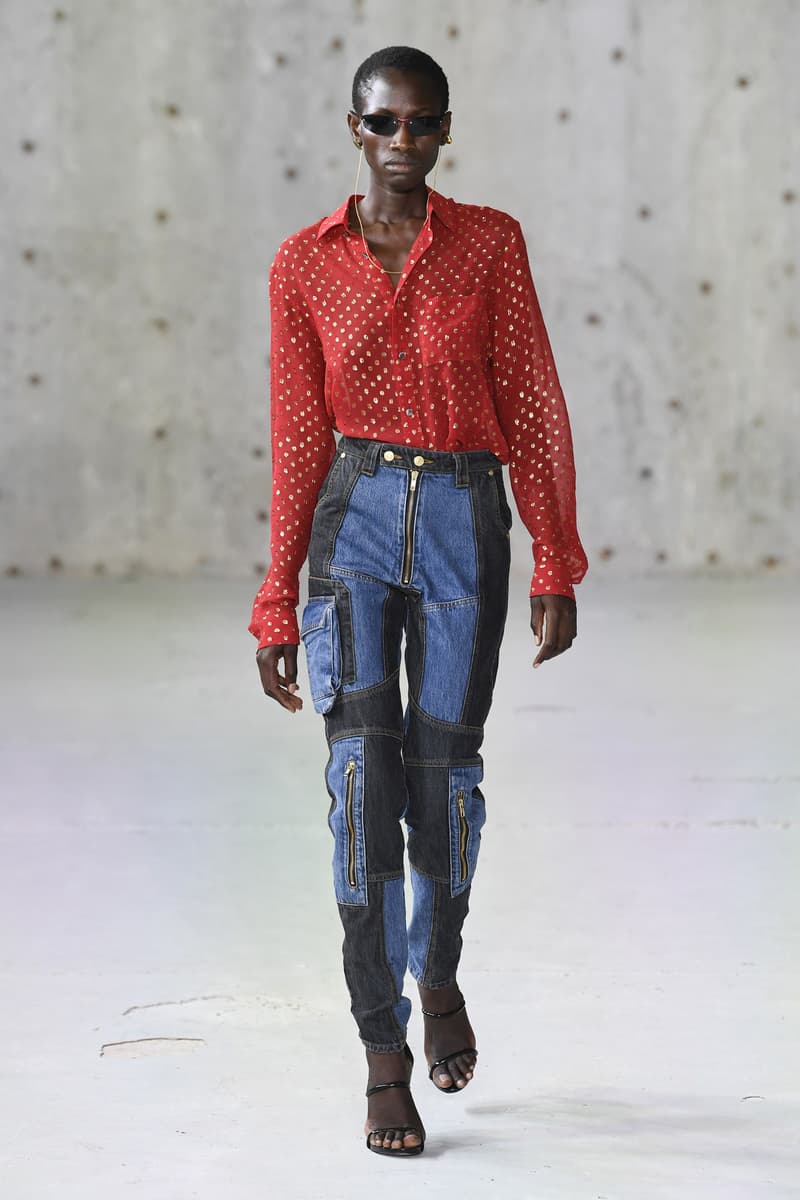 28 of 29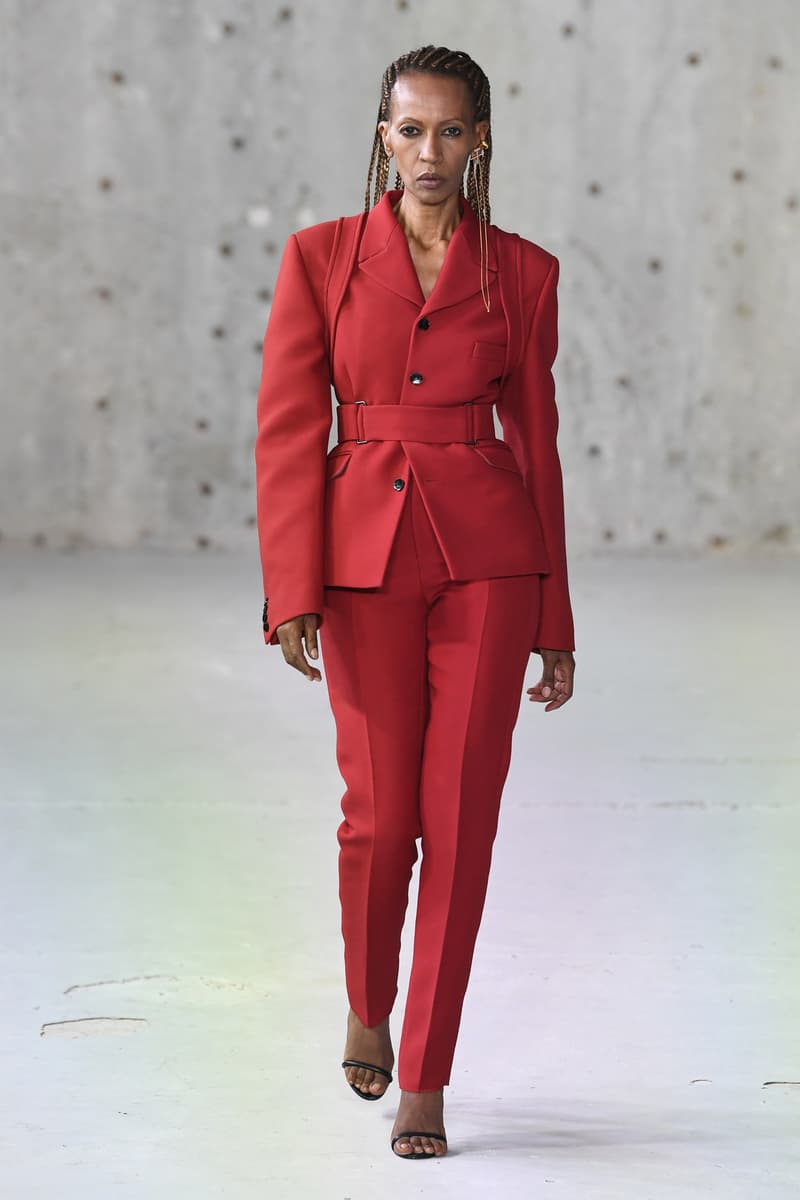 29 of 29
GmbH, the Berlin-based label designed by Benjamin Alexander Huseby and Serhat Isik, isn't afraid to tackle the important issues of the day. Immigration and recycling inform many of their collections, with designs crafted from upcycled material and inspired by each designers' mixed heritage. For Spring/Summer 2019, the pair debuted their first collection to offer dedicated womenswear, while retaining the distinct youthfulness that appeared in past seasons.
Dubbed "Survival Strategies," the collection centered around flowing bottoms and nipped-in tops, a contrasting silhouette recognizable from GmbH's earlier releases. Womenswear included plenty of dresses, one-pieces and extra-trim shirting, elevated by gold accessories, deep pleats, muted brocade fabrics and GmbH's new handbag model. For men, familiar GmbH items appeared, including quarter-zip fleece jackets and unbuttoned polo shirts. Both genders wore functional, hemmed suits, slimmed-up with an adjustable waist strap, preferring a serviceable fit to slim tailoring. Harnesses added further workmanlike detailing, balanced by gleaming PVC pants, pocket-heavy cargo trousers and the brand's signature double-zip-front denim. Subtle branding came in the form of iridescent, embroidered GmbH logos and a silver shield belt buckle emblazoned with crossed hammers, a remnant of Isik's childhood in a Turkish mining town. Reinforced knees, carabiner attachments and elastic hems reminded that these were clothing for those on the go, both comfortable and sturdy.
Keep up with our continuing Paris Fashion Week coverage, which includes presentations from AMBUSH and FACETASM.
GmbH Spring Summer 2019 Collection