DJ Khaled Teases New Music Videos With Rihanna, Bryson Tiller, Nas, And Travis Scott
"Big Chune Dance."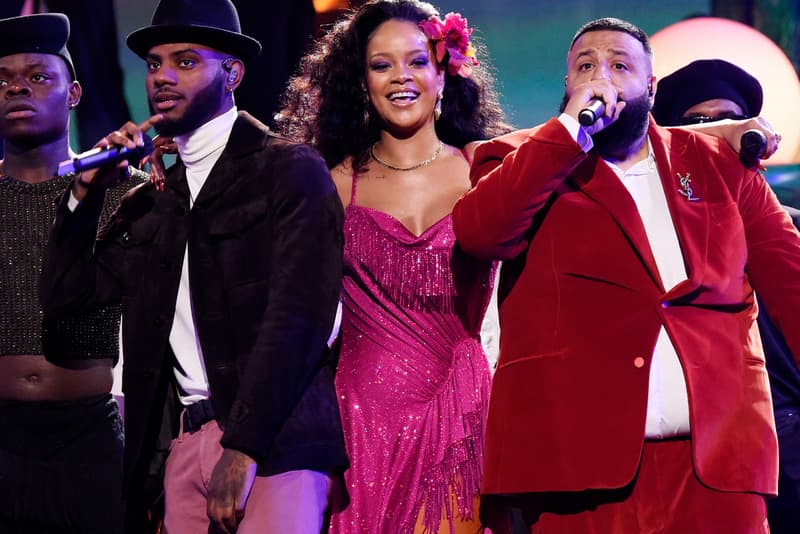 DJ Khaled has teased Instagram footage of two music video shoots featuring big name hip-hop collaborators. One set of photos feature Rihanna and Bryson Tiller with Khaled, with another showing Nas and Travis Scott. A few other pictures feature executive producer Asahd (Khaled's infant son) being held by Rihanna, Scott, and Nas as well.
DJ Khaled's Grateful, executive produced by his son, comes out June 23.
Check out the images below.