Bryson Tiller Partners with Nike to Rebuild a Basketball Court in Louisville
"Its Possible Here."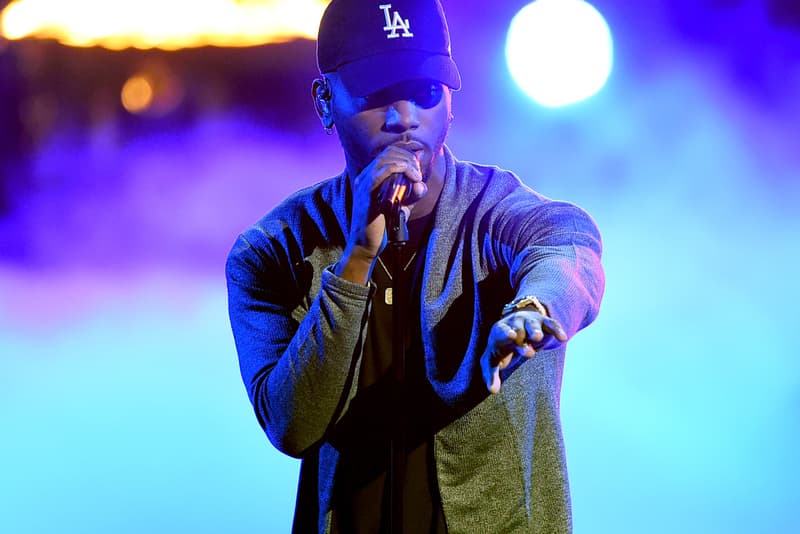 Bryson Tiller is giving back to his hometown of Louisville, Kentucky. The True to Self singer partnered with Nike to revamp a basketball court in his South Louisville neighborhood. Tiller took to Instagram yesterday to explain why he decided to make the charitable move:
a few years ago while working on Trapsoul, i was flying back home to Louisville to visit my family. When i landed, i saw a poster of the city and it was captioned "Its Possible Here" and i just stood there in awe like wow…. it really IS possible here. it's possible to make it out of this city even though people would always tell me it wasn't. So i made it a goal of mine to redo a court in the area i grew up in, teamed up with Nike to make it official, and now it's finally FINISHED!!
Tiller and Louisville Mayor Greg Fischer will visit the refurbished Wyandotte Park court today for the grand opening. The celebration, which lasts from 9a.m. – 3 p.m., will include a three hour basketball skills clinic for the kids from the community. In the evening, Tiller will perform for his city at the Louisville Mercury Ballroom.
Check out pics of the court below.