Cleveland Cavaliers Receiving a Giant "L" Gets Roasted on Twitter
Can they turn it around.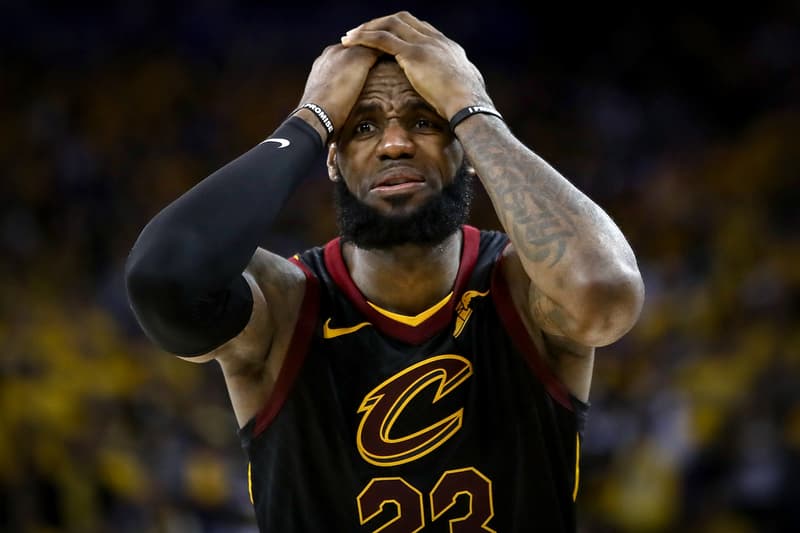 It seems like LeBron James and the Cleveland Cavaliers just can't seem to catch a break, having just lost Game 3 of the 2018 NBA Finals to the Golden State Warriors. Just as their dreams in winning this year's title seems to be running out, a giant "L" was spotted arriving at the Quicken Loans Arena before the start of the match. Of course the video quickly went viral, which was then followed by a run of roasts on the social media outlet. Though it's unknown yet if this is an elaborate joke, or just an "L" as part of spelling out "Cleveland," take a look at the roasts below and let us know your thoughts on the situation.
The Cleveland Cavaliers are currently down 3-0 to the Golden State Warriors. In case you missed it, LeBron James and Stephen Curry don't plan on visiting the White House after NBA Finals.
A giant L literally just got delivered to Quicken Loans Arena ? pic.twitter.com/OzxvDqDYQ2

— Warriors on NBCS (@NBCSWarriors) June 6, 2018
That L is for the Cavs and what they are going to do tonight… L

— dolan g (@dolang5) June 6, 2018
Loading in for LeBron after game press conference

— paul bishop (@No_Fish_Bish) June 6, 2018
Oh yeah! Let's present it to the cavs after tonight's game! pic.twitter.com/FAhnJjKajM

— Colton (@___colton) June 6, 2018
Gotta put it in Drake's seat

— Dan Carson (@TheDoctorCarson) June 6, 2018