Alexander Wang Becomes First Fashion Designer To Curate For Apple Music
Check out his 'Chill,' 'Hype' and 'Vibe' playlists.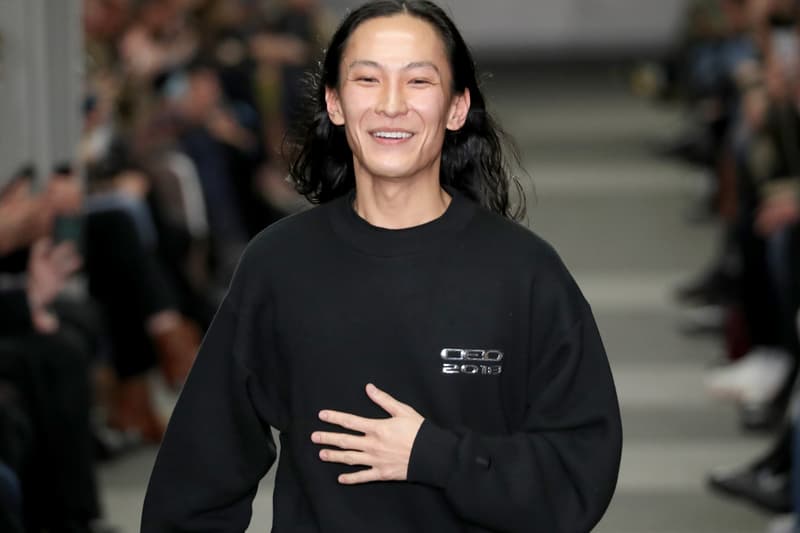 Alexander Wang has officially become the first ever fashion designer to curate playlists for Apple Music. The trailblazing young creative has compiled three playlists – 'Chill,' 'Hype' and 'Vibe' – to support the launch of the Apple Music fashion channel. Wang described the thought and intent behind each playlist to Vogue:
"'Chill' is my go-to playlist when I get home, when I need to decompress, or when I'm having a night in. [...] 'Hype'—those songs are mostly derived from playlists that I've played in a party bus or en route to a festival or going out. They are songs that kick up the energy. [...] 'Vibe' is more a playlist that's in between, with songs that have high energy and also are great classics. It's good for having people over, drinks; it's kind of pregame music."
Wang also explained that he feels a particularly personable connection to hip-hop:
"Throughout the '90s when I was in school, growing up in the Bay Area, hip-hop was a big influence for me. I would go to the mall in the Timbs and cargo jeans—that definitely stemmed from all the hip-hop music I was listening to."
'Chill' features artists like Drake and Rihanna, 'Hype' calls on M.I.A., Diplo and Lil Jon, and 'Vibe' includes hits from Kendrick Lamar and A$AP Rocky. Wang's playlists will continue to update all year round, so keep checking back.