Burberry Teams up With Bowers & Wilkins for a Gilded Bluetooth Speaker
A luxury design makes the music sound just that much better.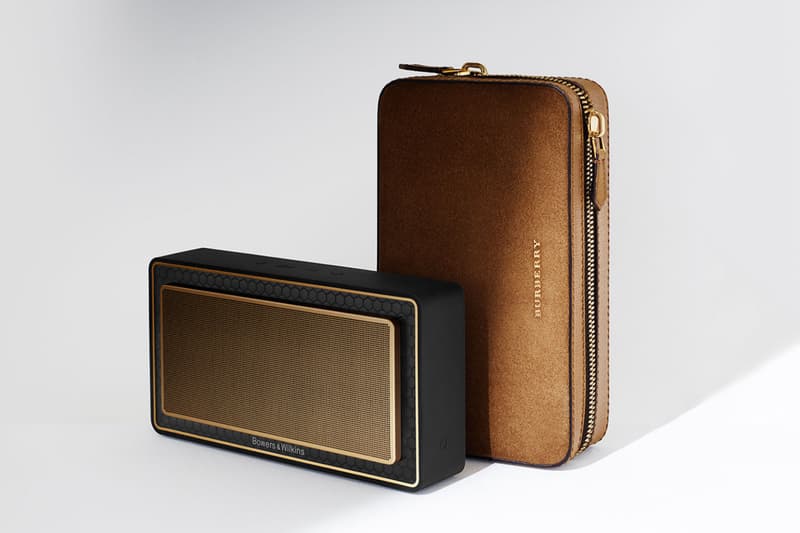 Both the fashion-conscious crowd and music lovers will appreciate this latest collaboration between Burberry and Bowers & Wilkins, where the latter's T7 Bluetooth speaker has been given a premium facelift. Named the T7 Gold Edition, the speaker uses the high-resolution Bluetooth aptX standard for unparalleled wireless audio quality, as well as unique drivers for room-filling sound. The speaker is also good for 18 hours of playback on a single charge. Gilded in gold, the speaker will be sold with a choice of bespoke Burberry cases in black leather or tan suede for a rarefied look. Buy the T7 Gold Edition online or in-store for the price of $995 USD.