Umit Benan Talks Current State of the Fashion Industry
"The industry is completely showing off and everybody is just trying to sell."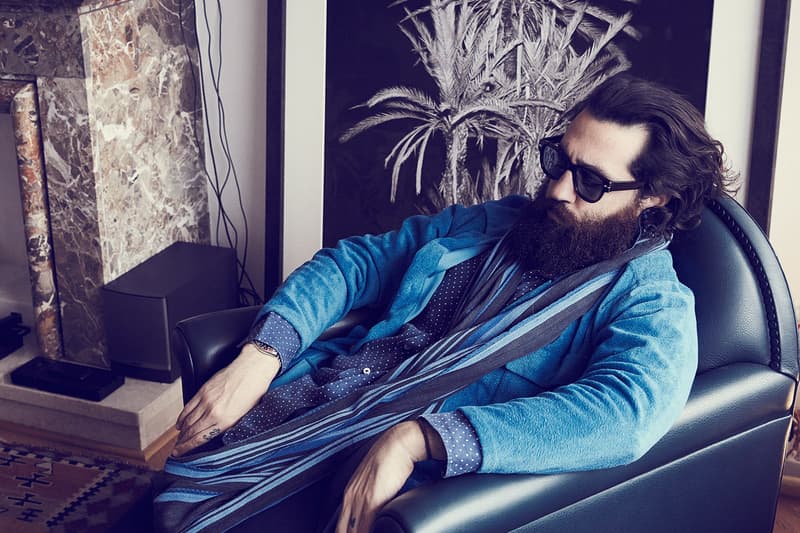 Umit Benan, one of menswear's most celebrated designers, hasn't shown since his SS17 show and it looks like he's prepping for a comeback. In an interview with The Talks, he spoke about several topics including the state of the industry, why he took time off, why his brand is a mixture of Hermès and Supreme, and the importance of defining exactly what he wanted to do as a designer.
On the fashion industry right now:
"The industry is completely showing off and everybody is just trying to sell. Of course this has always been how it is in fashion in some way but I feel like now things are getting out of hand. It's going too fast and everyone says it's going to explode at one point but no one knows how or when. I used to want too much as well, I also wanted to sell a lot. So I was hiring people for sales, for management, for this, for that and if you do so, you have to listen to them as well. Even though we were selling much more and the company was doing super well, I felt like I was losing my identity."
On sales strategy influencing his design:
"For example, if I'm doing knitwear, I say, "One of the season's colors is green." So there are two greens: one is the one that I would like to wear, and the other one is a green that no one has ever seen. If I use the green that they've never seen, they'll write about it. But the other green, the one I would wear, they've seen it. So in those situations…" (You would go against your instinct?)

"Yes, I would go for the new one. But then I'm not wearing it, so it's wrong and I would regret it! But if you do the one for yourself, maybe they won't write about it. With the shops it's the same, we would show some pants, for example, and no one would order them. The next season we'll do new ones — but I'm wearing the old ones during the sales campaign and they'll say, "We love those pants, do you have them?" I said, "Are you kidding me? I had it last season, you didn't order it, and now because I'm wearing it, you're saying you want to buy them?" So all these things, when you're a creative person, it really fucks your mind up. You say, "What am I going to do? Who am I going to make happy?" I started going more their direction than my own direction."
On what makes his design unique:
"I think that no one does what I do in the sense of working with the fabrics of Hermès, those sophisticated colors but with the attitude of Supreme. I try to work on that state of mind. Something super casual, cool, but done with the best fabrics, the best manufacturers… And men's fashion is going super dark when you think about it, or you have super classic ones, but you don't have the classic ones with this attitude. But if you do something really interesting, they say we need something more commercial. You do something commercial, they say we need something more particular. It drove me crazy! So while you're sketching, you're continuously thinking about those situations."
You can read the full interview over at The Talks.
In related news, Supreme just released a surprise addition to its latest drop.