New Supreme Court Decision Allows for Legalized Sports Gambling
State-authorized betting has been given the go-ahead.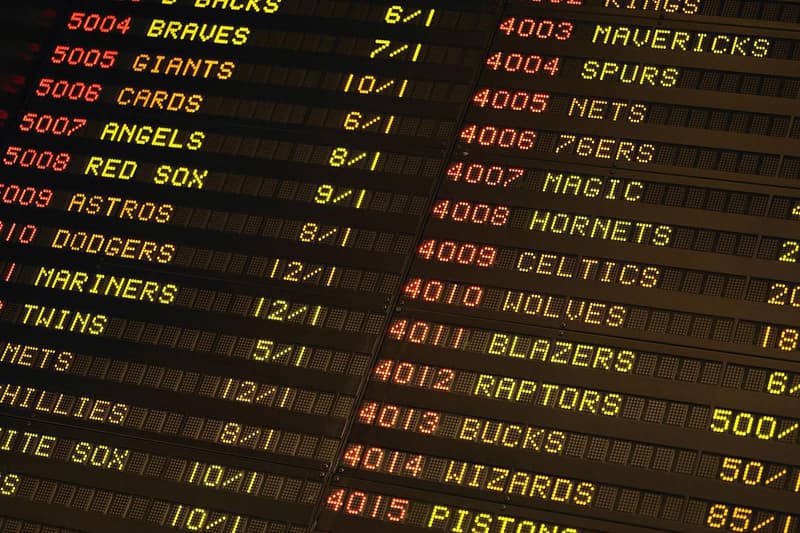 After a prolonged legal tussle, the Supreme Court has dictated that sports betting may now be legalized on a state-by-state basis. Since the Professional and Amateur Sports Protection Act (PAPSA) was initiated in 1992, the only state that allowed the gambling was Nevada.
In a 6-2 decision, the Supreme Court elected to knock down PAPSA, a move opposed by the respective heads of the NFL, NBA, NHL, MLB and NCAA. Former New Jersey governor Chris Christie initiated the six-year-long legal dispute between himself and the sports leagues after announcing plans to allow sports betting in his state, which now aims to be the first state to create a betting bill in the wake of the decision. Though Christie and current NJ governor Phil Murphy expressed pleasure at the decision, some sports officials, including NBA commissioner Adam Silver and MLB's Tony Clark, offered more tepid responses.
Read some of the reactions below.
Elsewhere in the world of sports, Kevin Durant's mom just starred in Budweiser's Mother's Day commercial.
A great day for the rights of states and their people to make their own decisions. New Jersey citizens wanted sports gambling and the federal Gov't had no right to tell them no. The Supreme Court agrees with us today. I am proud to have fought for the rights of the people of NJ.

— Governor Christie (@GovChristie) May 14, 2018
Today the Supreme Court sided with New Jersey in striking down the arbitrary federal ban on sports betting.

Today's ruling will finally allow authorized New Jersey facilities to take the same bets that are legal in other states.
https://t.co/njbj9wdvpM

— Governor Phil Murphy (@GovMurphy) May 14, 2018
Statement from #NBA Commissioner Adam Silver: pic.twitter.com/OEkte2Lp6H

— Jessica Camerato (@JCameratoNBCS) May 14, 2018
Statement of MLBPA Executive Director Tony Clark on U.S. Supreme Court's sports betting decision… pic.twitter.com/0pLmWvb9KU

— #MLBPA (@MLB_PLAYERS) May 14, 2018