Pusha T Believes He Already Won His Drake Beef
"I have… the hottest album in the streets and I'm talking about this?"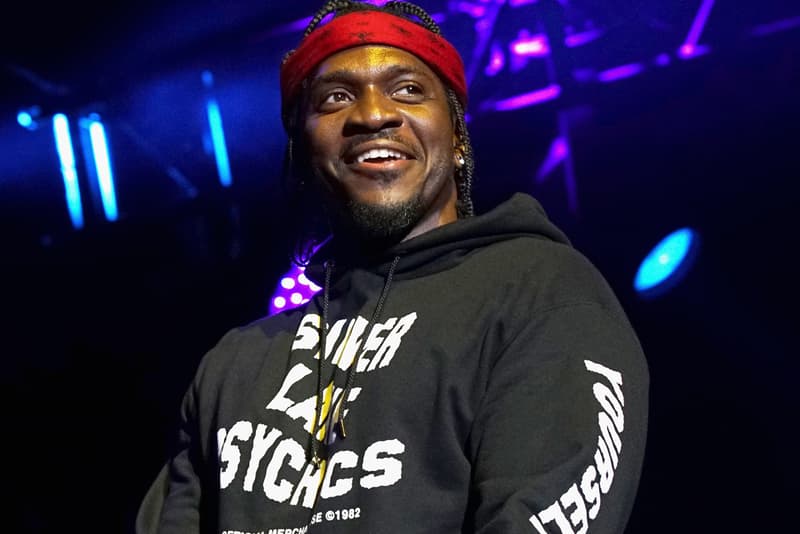 To promote his latest studio album DAYTONA, Pusha T is making the rounds in the media circuit. Predictably, his beef with Drake is the main topic of conversation in his recent interviews: he just talked with Big Boy about Drake's statement concerning the controversial cover for "The Story of Adidon" and broke down the beef's origins with Funkmaster Flex. Now, he's talking with another California radio station about his latest records.
Sitting down with Power 106's The Cruz Show, Push declares himself the winner of his beef with Drake. "The beef is won, what are you talking about?" he says. "The beef is won with truth… I'm prepared to do whatever… whatever, for sure."
"This whole summer can be surgical," Pusha explains. "That's the kind of time that I'm on. I'm taking my time but I'm cutting deep… I have 100 percent the hottest album in the streets and I'm talking about this?"
Elsewhere, Pusha T is callous when it comes to his outlook on the beef. "[Drake] mentioned my fiancée… I see nothing, I hear nothing, I feel nothing. Nothing at all."
You can check out clips from Pusha T's The Cruz Show interview below.