Is This Where the Pusha T Blackface Photo of Drake Is From?
The story behind it may not be what everyone is thinking.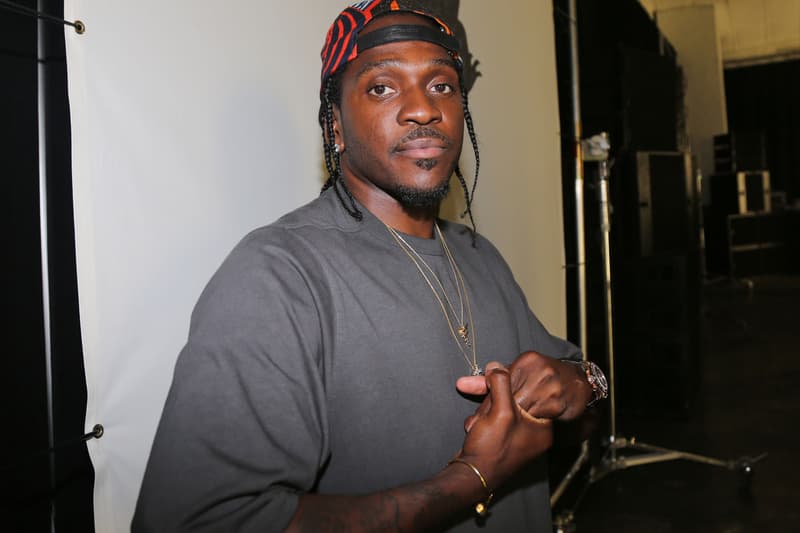 With the rap beef between Drake and Pusha T heating up, the president of G.O.O.D. Music recently fired back at the 6 God with his vicious "The Story of Adidon" diss track. The song is a response to Drake's "Duppy Freestyle," taking shots at the Canadian rapper by touching on his childhood, artistry and allegations of having a secret son. But perhaps the most striking element to the track is its artwork — a seemingly offensive photo of a young Drake in blackface makeup. Thanks to Twitter, users have been digging up the real story behind the unusual image of Drake.
Originally captured by photographer David Leyes, the photo is speculated to have been shot in 2008 in association with the Toronto-based brand Too Black Guys. In it, Drake is seen wearing "Jim Crow Couture" from the label's 2008 lookbook, which coincides with a post on the official October's Very Own Blogspot from the same year. The post links the artist to the brand whose goal is to "represent the black experience in an unapologetic way," according to its website.
Another possible explanation that has surfaced online suggests that the photos were part of a promotional shoot Drake did for his Us & Them short, which was also published in 2008. However, there is no concrete evidence of this so far.
Regardless of the original context, the negative spin implied by Pusha T has got the Internet buzzing, and those involved in the whole ordeal are looking to control the situation. In a now-deleted tweet, Leyes pushed for the photo's removal from Pusha's Instagram, which seems to have worked as it has since disappeared. Perhaps not voluntarily though, as Pusha T shared a screenshot of the third party copyright infringement notification he received, resulting in Instagram taking down the photo.
Check out the tweets below to see what people are saying about the situation, and stay tuned as the story continues to develop.
The origin of Drake's "Blackface" stuff is from a Toronto line called "Too Black Guys" and looks to be from 2008 https://t.co/FFXa63PsLv

— Justin Davis #PatekTeeth (@OGJOHNNY5) May 30, 2018
Here is Drake modeling Too Black Guys' Winter 2008 line also on the OVO Blog https://t.co/TWLcfCzpRx

— Justin Davis #PatekTeeth (@OGJOHNNY5) May 30, 2018
Photos by David Leyes, he claims they were Drake's idea and he is proud of them.https://t.co/nolc93wZnW pic.twitter.com/uGywrkTsCM

— Nigel D. (@NigelDPresents) May 30, 2018
A promo shoot for the spoof*

— Shanae Nicole. (@_snicoleeef) May 30, 2018