Mark Jenkins Joins Lazinc Gallery For "BRD SHT" Exhibition
Bird droppings as metaphor for life.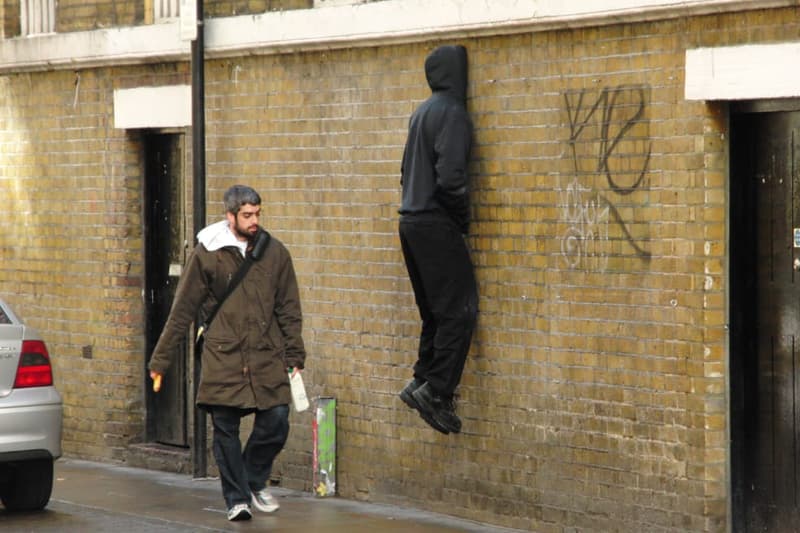 Mark Jenkins makes a return to London's Lazinc Gallery with "BRD SHT." The exhibit follows March's "Project 84," with a similar emphasis on hooded male figures.
Encompassing nine sculptures, three canvases and various works on paper, "BRD SHT" draws inspiration from Robert Altman's experimental 1970s comedy, Brewster McCloud. "'BRD SHT,' the show's title, nods to a license plate in the film Brewster McCloud," Jenkins explains. In the film, it was a murderous substance and while I understand here in the UK it's good luck, for me I've always thought about the frequency birds do it as a condition for reducing weight to allow flight. It's a useful metaphor to understand that our own ability to sustain flight mentally is a matter of reducing our own emotional baggage, or shit if you will." The show will extend to the Lazinc facade, with an installation of a fisherman figure hanging from the balcony as another reference to the film.
"BRD SHT" opens May 25 and runs until June 30.
Elsewhere, Felipe Pantone debuted colorblocked pixel art at "Excès de Vitesse."
Lazinc Sackville
29 Sackville St
Mayfair, London W1S 3DX
United Kingdom