LVMH Invests $60 Million USD into Fashion Platform Lyst
During the companies latest round of funding.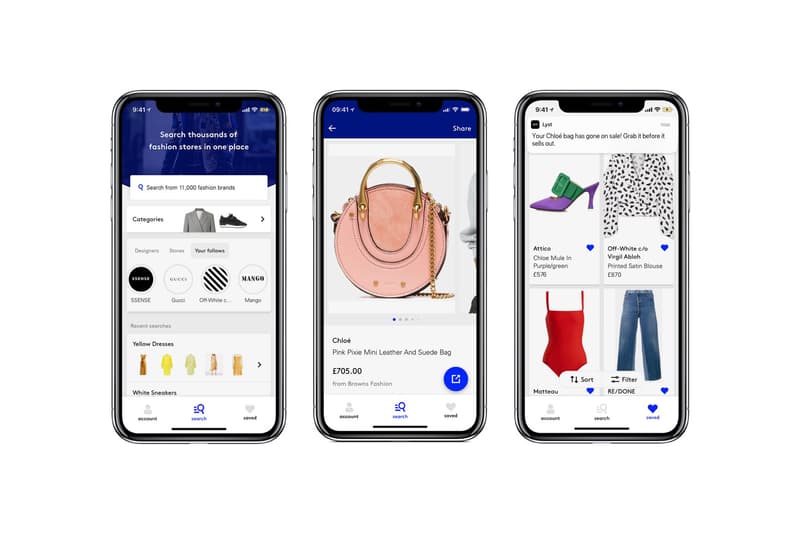 Fashion search platform Lyst has received another boost, this time from one of the world's biggest fashion conglomerates. LVMH has partnered with the company, injecting $60 million USD into the company during the latest round of funding. The investment is there to support the companies expansion into new markets, building on its current offices in New York and London. There's also a science team that will work on "machine learning, computer vision, AI and neural network techniques," which it uses to power its search and personalisation algorithms.
Chris Morton, Co-Founder and CEO of Lyst, said the following in a statement:
"This is a time of transformational change in the fashion industry. The shift to digital has enabled Lyst to redefine how customers search and discover fashion online – today we're already among the top sources of new customers for our partners around the world. Our success to date is based on marrying cutting edge technology with deep fashion expertise. We are thrilled that this will be further strengthened by our partnership with LVMH."
Part of the move sees LVMH's chief digital officer Ian Rogers joining the Lyst board, and he said that the move is part of the conglomerate's desire to "invest across the full spectrum of the online luxury experience."
In related news, LVMH recently renewed Nicolas Ghesquière's Louis Vuitton contract.