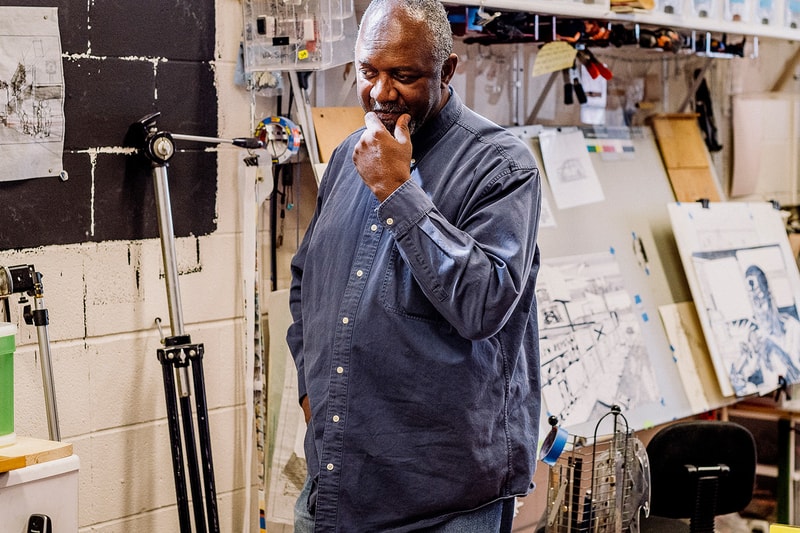 Rennie Museum to Display 32 Years of Works by Kerry James Marshall
Iconic paintings, sculptures, installations, and more.
---
Most-distinguished artist Kerry James Marshall is the subject of a major survey exhibition to soon launch at the Rennie Museum in Vancouver, Canada.
Simply titled "Kerry James Marshall: Collected Works," the extensive showcase will spotlight 32 years of works spanning large-scale paintings, mixed-media sculptures, drawings, and more pieces. KJM's Untitled (Black Power Stamps, 1998) sculptural installation comprised of five huge stamps on ink pads will be placed in the gallery space. "Black is Beautiful," "Black Power," "We Shall Overcome," "By Any Means Necessary," and "Burn Baby Burn" are among the phrases inscribed on each stamp culled from the Civil Rights Movement. In addition, the artist's beloved Garden Party (2004-2013)painting, reworked for nearly ten years, as well as the historic Invisible Man (1986) artwork will also be on display.
"Kerry James Marshall: Collected Works" will open to the public starting June 2 up until November 3. Head over to the Rennie Museum's official website to learn more. In related news, P.Diddy recently purchased a $21 million USD painting by the artist entitled Past Times.
Rennie Museum
51 E Pender St
Vancouver, BC V6A 1S9
Canada