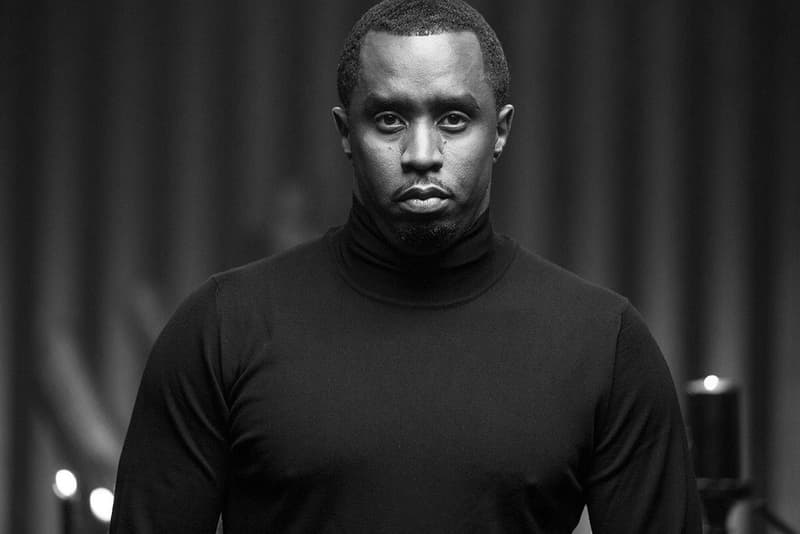 P. Diddy Bought a $21 Million USD Painting
Kerry James Marshall's "Past Times."
---
After showing interest in financially supporting a group that looked to purchase the Carolina Panthers, P. Diddy has decided to throw a large sum of money behind another major acquisition: a valued piece of art.
As the Chicago Tribune reports, Diddy has been revealed as the individual behind the $21 million USD purchase of a Kerry James Marshall painting. Specifically, Diddy has bought the Chicago artist's renowned "Past Times" piece, which was auctioned off earlier this week.The sale marks a new record price for the artist, building on a previous one of $4.3 million USD for Untitled (Blanket Couple) (2014). Not only is  Diddy's high bid impressive, but it also raises the market value and demand for all of Marshall's work — meaning a major step up in his career, and a more solidified place in the canon of American art.
"I know that this work has found a home in a collection with purpose and an eye toward preserving legacy — that of Sean Combs, and that means a lot," Kerry James Marshall's New York dealer, Jack Shainman, told the New York Times. This new Marshall will now be added to an illustrious celebrity collection that boasts works from Andy Warhol, Jean-Michel Basquiat, Keith Haring and Ai Weiwei.
You can take a look at Kerry James Marshall's "Past Times" below.
Last December, Kerry James Marshall received a great deal of acclaim for a 100-foot-tall Chicago mural that celebrated female icons.