HIDDEN HYPEBEASTS: From Skate to Real Estate With KASE's Keven Stirdivant & Cesar Vasquez
How they went from kickflips and flipping kicks to selling properties to some of streetwear's biggest names.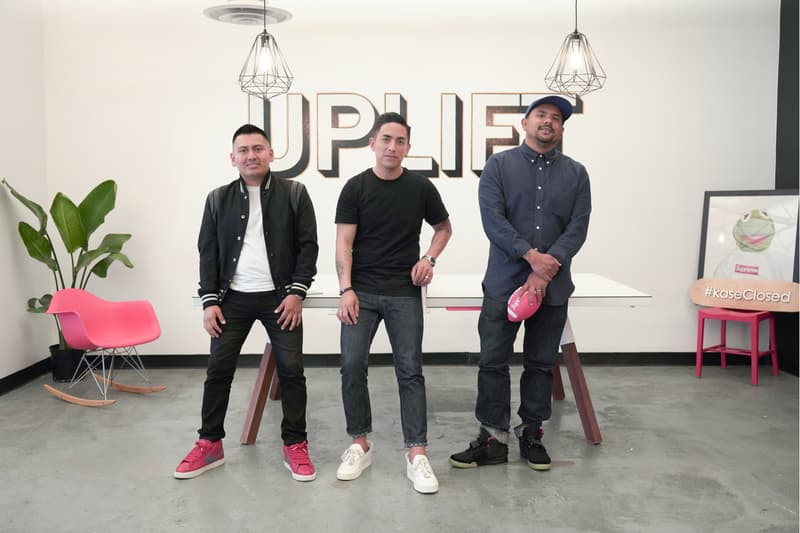 Decades ago before the term "hypebeast" was even born, a niche group of collectors and fans of sneakers, streetwear, and hip-hop culture coexisted and were seemingly a mystery to the rest of the world. These days, it's not hard to find someone who fits that mold in both a positive and negative connotation. What is difficult to find however is someone who works in a profession where stereotypically you wouldn't think of finding someone who fits the mold. And thus, HIDDEN HYPEBEASTS was born — a new series with the goal of seeking out individuals who may not come off as one at first, because of their job or occupation, but truly exemplifies the culture once you peel back the initial metaphorical layer. Today we introduce the founder of the KASE Real Estate group Keven Stirdivant and one of their top agents, Cesar Vasquez.
Buying a home is an essential part of the American dream and most of the time, it's a struggle because you have to deal with dry, suit and tie-types trying to rip you off to make more on their commission. So if ever there were perfect agents for hypebeasts and those in our culture, it'd have to be KASE's Keven Stirdivant and Cesar Vasquez. In 2017, the team closed over $190,000,000 USD worth of real estate deals and ranked #10 in the nation out of 10,718 teams in terms of selling performance. Not only do they always place their clients' best interest first, but they also look fresh in the latest gear and kicks while doing it.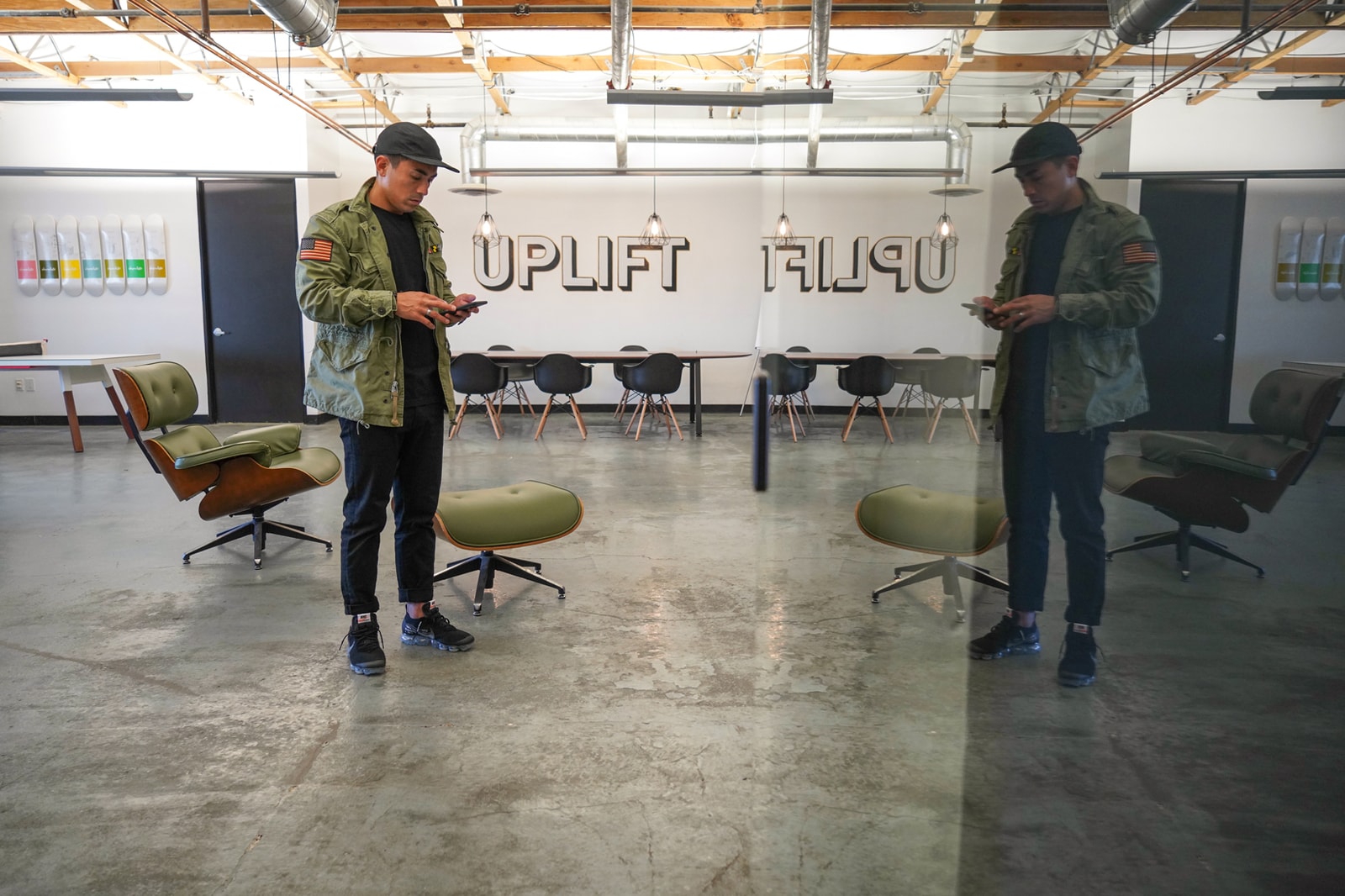 Origin Stories
Keven, who also goes by @kevion, credits skateboarding and hip-hop for getting him into the game (sneakers and streetwear) at a young age. "I don't know which came first, my interest in hip-hop or skateboarding," he confesses. "I was born in '82 so it was the golden era of hip-hop — Nas, Tribe, Pharcyde — that was my first influence into streetwear, kicks, whatever you want to call it," he continues. "Skateboarding and skate culture has a lot to do with sneakers. Whether it be Vans or what happened with Dunks — if you skated, you were into it unless you listened to Metallica or something," he jokes. While he was in the sixth or seventh grade, Nautica, Tommy Hilfiger and Polo Ralph Lauren were all at its peak and he reminisces about hustling at a young age because he was the oldest of three and had to "do what I had to do to help out," when his dad went to prison.
Having his first child at the age of 17 as a junior in high school got Keven into motivational speaking and personal development. "I started going to all these seminars and started to call myself a life coach when I was 17," he tells us. When he moved to Orange County, his mom lived down the street from one of the first people he met and his first-ever coaching client, Jonas Bevacqua, the founder of LRG. "That was when he was starting to get LRG off the ground and didn't even have an investor yet. Jonas was my first-ever coaching client, the first person to ever call me his life coach," he explains.
1 of 3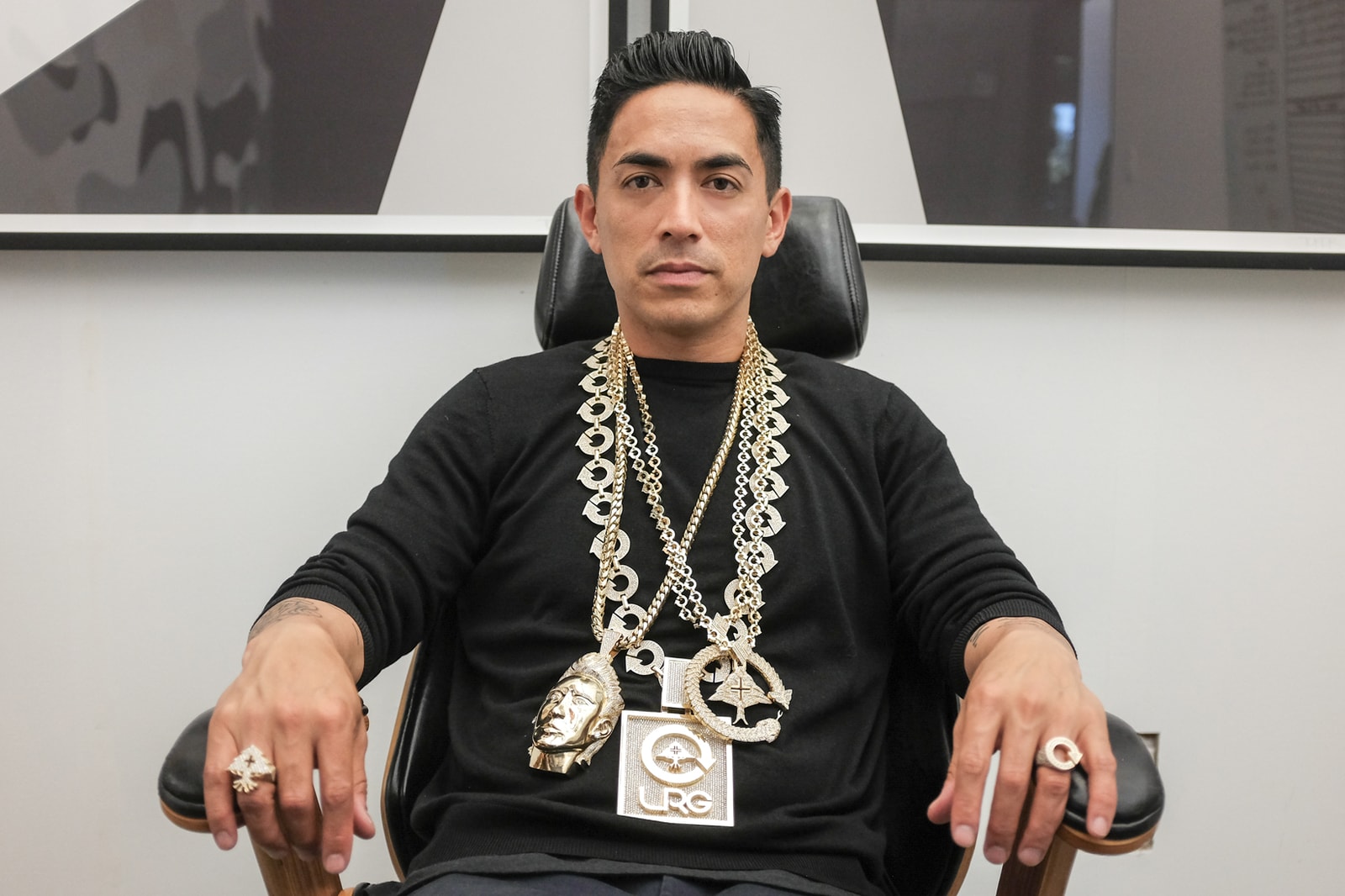 2 of 3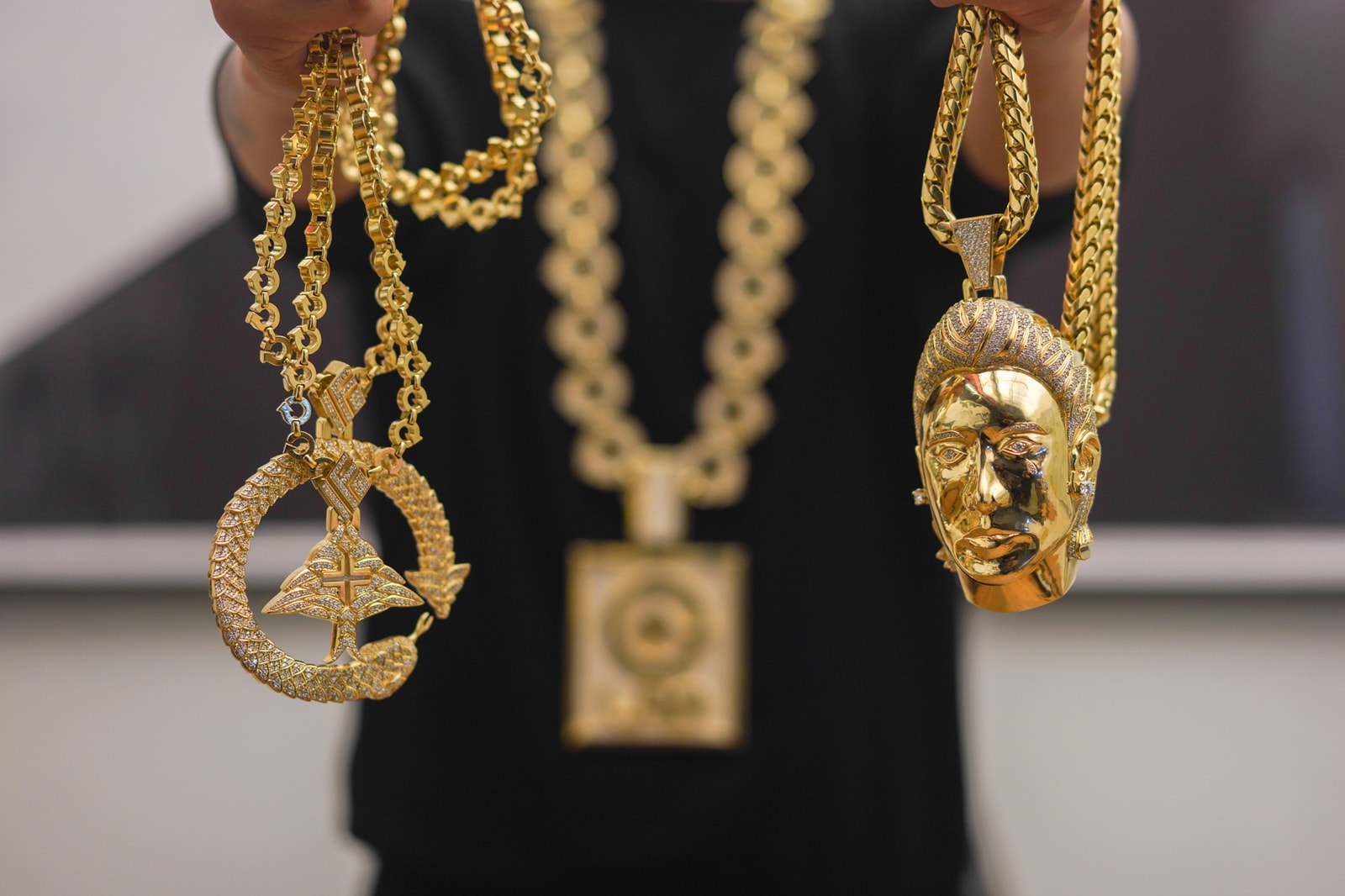 3 of 3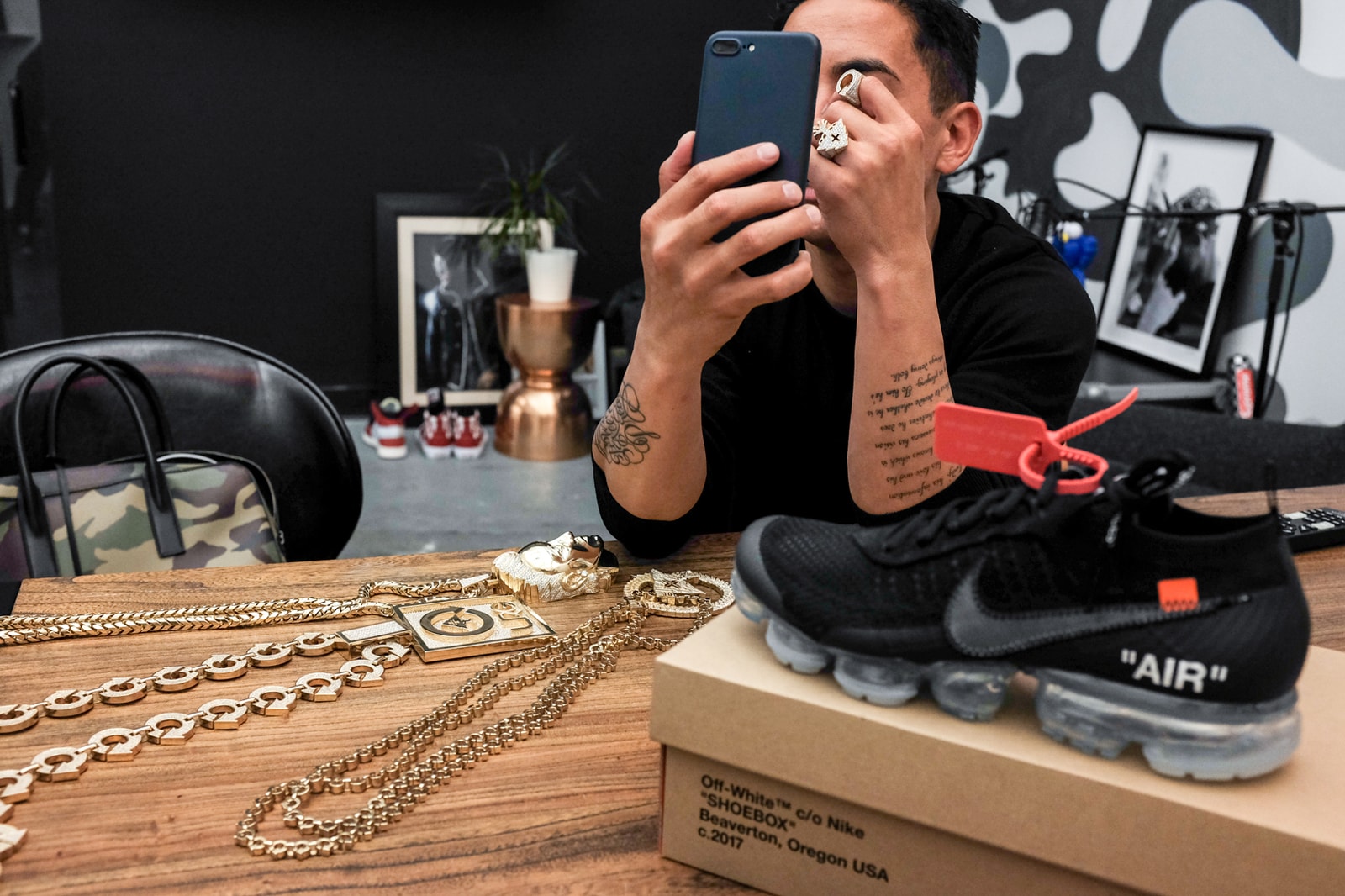 It was through Jonas that Keven made friends with some of the biggest names in the West Coast streetwear scene like Nick Diamond and Keith Hufnagel and built relationships with them that eventually led to more when it was time for them to purchase a home. "If you don't have relationships in the streetwear culture, and you try to come in and just make something, you're not going to get very far. That's how it started for me, my relationships. Through my friendships in skateboarding and then my friendship with Jonas and being with the LRG crew all the time," he explains.
"If you don't actually put a deadline on it, it's not a real goal, it's just a dream."
Keven met Cesar through the sneaker scene and then again through a mutual friend. Their shared love for kicks would connect them and he asked Cesar to join his real estate team — "I said 'dude, if you're making six figures hustling sneakers, get your license, get into the game with me, and it will be game over.' And he was actually the first person to make $1 million USD on the team in just his first three years."
1 of 3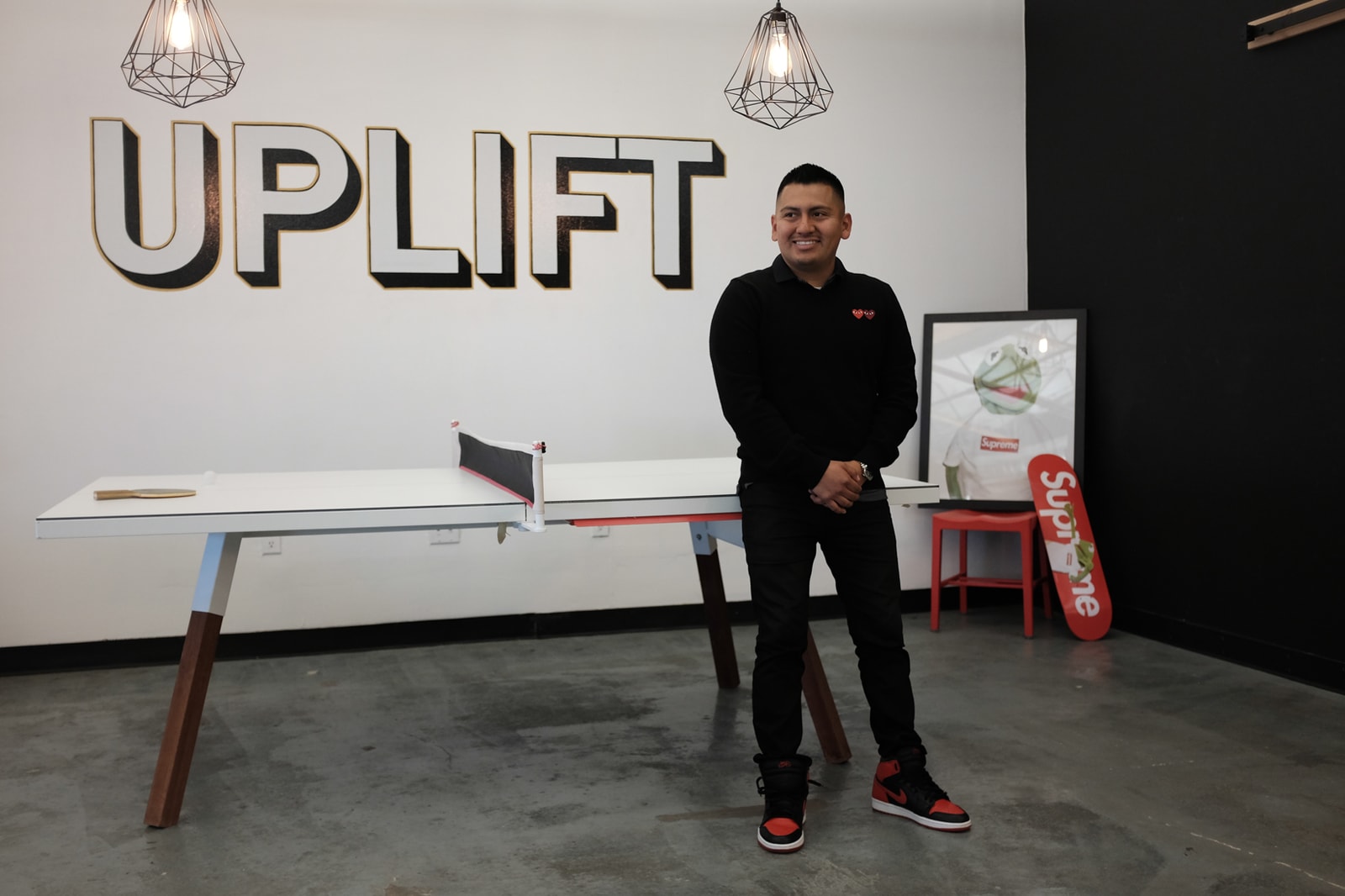 2 of 3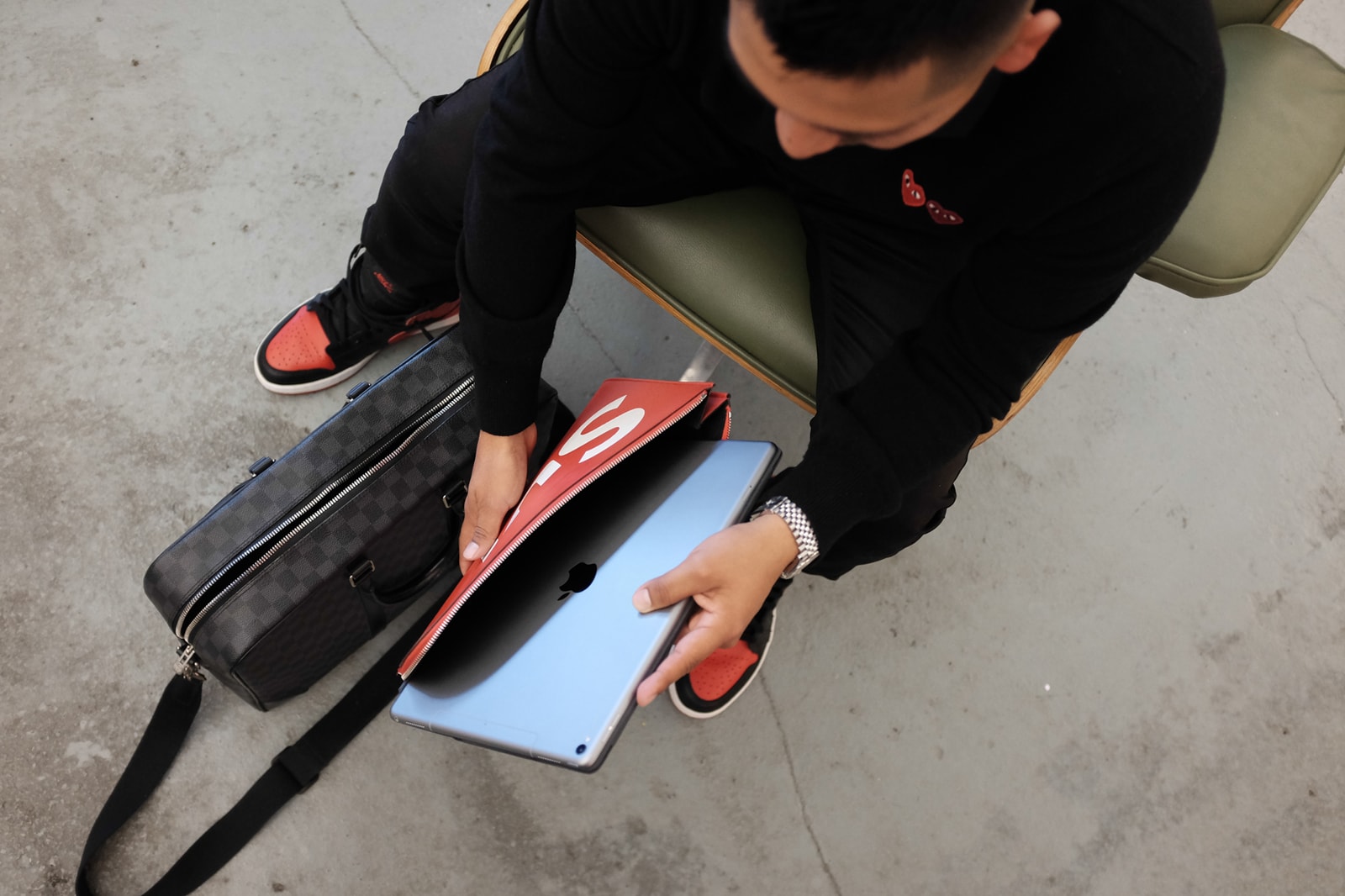 3 of 3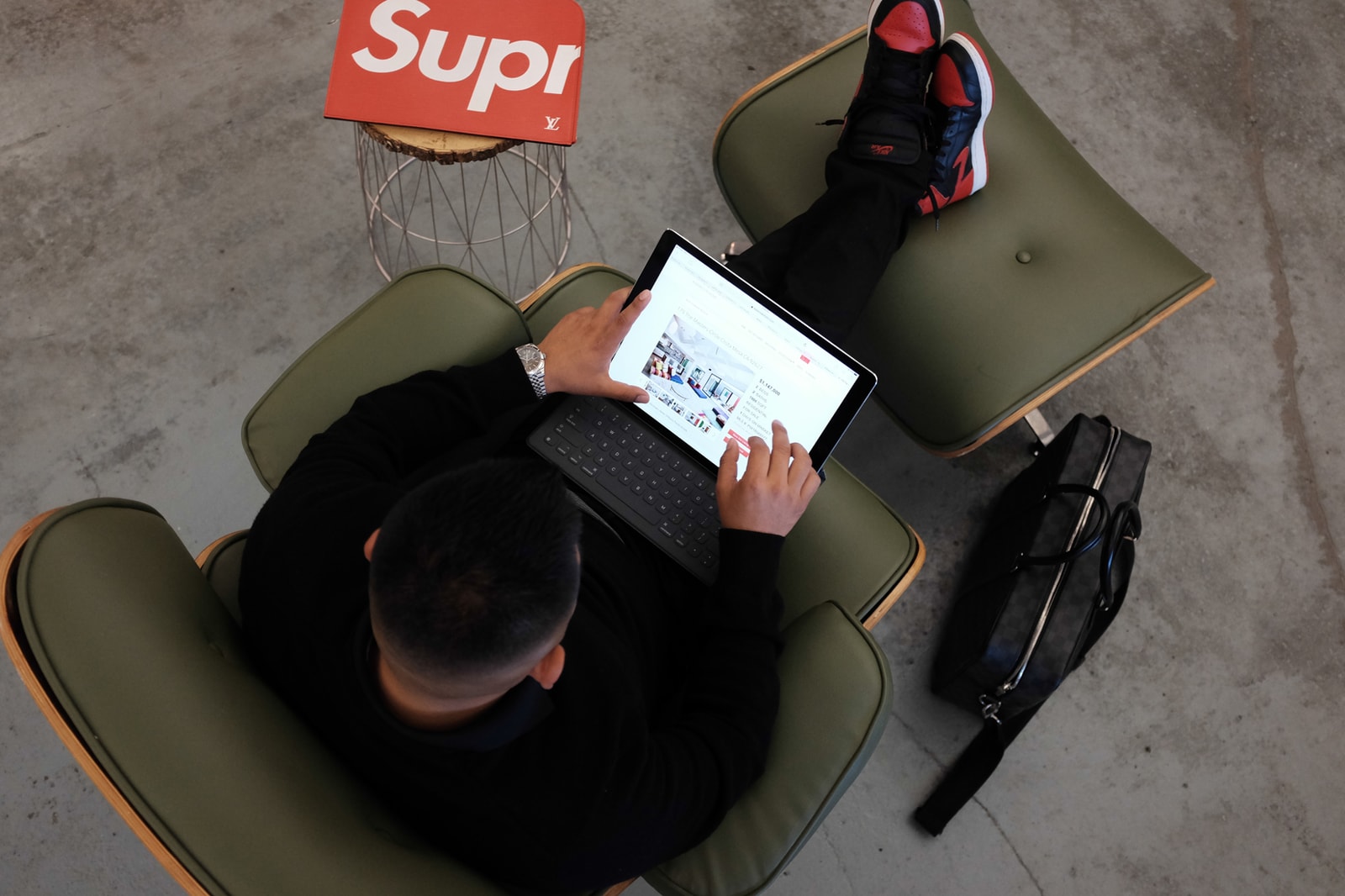 For Cesar, or @cease, he got into real estate through his dad, who used to flip homes when he was a kid. He was drawn into the sneaker game through hip-hop as well but also through basketball. "As I was growing up, around the age of 10, I fell in love with basketball and with hip-hop and obviously the sneaker culture comes along with it," he recalls. "I remember my mom buying me my first pair of Js, the Taxi 12s, when I was in the third grade and ever since then it was one of those things that got a hold of me. It's basically what I was raised off of — hip-hop music, Michael Jordan, the Lakers with Nick Van Exel and Shaq, and the sneaker culture."
A hardcore sneaker collector — Cesar had over 1,000 pairs at one point — he did what it took to get the latest releases by camping overnight with a large group of friends and having them buy pairs for him and then reselling them to grow the collection further. But by the time he was about 20 years old, he knew it was time for a change, "I loved sneakers, I loved fashion and I loved the culture but it wasn't going to help me raise a family down the line and that's when I connected with Keven." Cesar looked up to Jonas and when he realized Keven was the one who helped him reach that level, "it was just a life-changing experience" to hang out with them and learn. By hanging out with Keven and Jonas, Cesar was able to clearly see the connection between the real estate game and the sneaker game.
Real Estate Is Part of the Culture
Flipping kicks and real estate is all about a means to attain something bigger and better, just on different scales. "It's the same hustle, it's just a different market," Cesar says. "I got into reselling sneakers because that was a whole new thing that would help me invest and grow my collection. Keven's really good on personal development, mind setting and goal setting. He's the one that pushed me away from reselling sneakers and helped me change my whole approach towards real estate. The same way I thought of sneakers is the way I do with clients and homes. It's just as exciting," Cesar explains.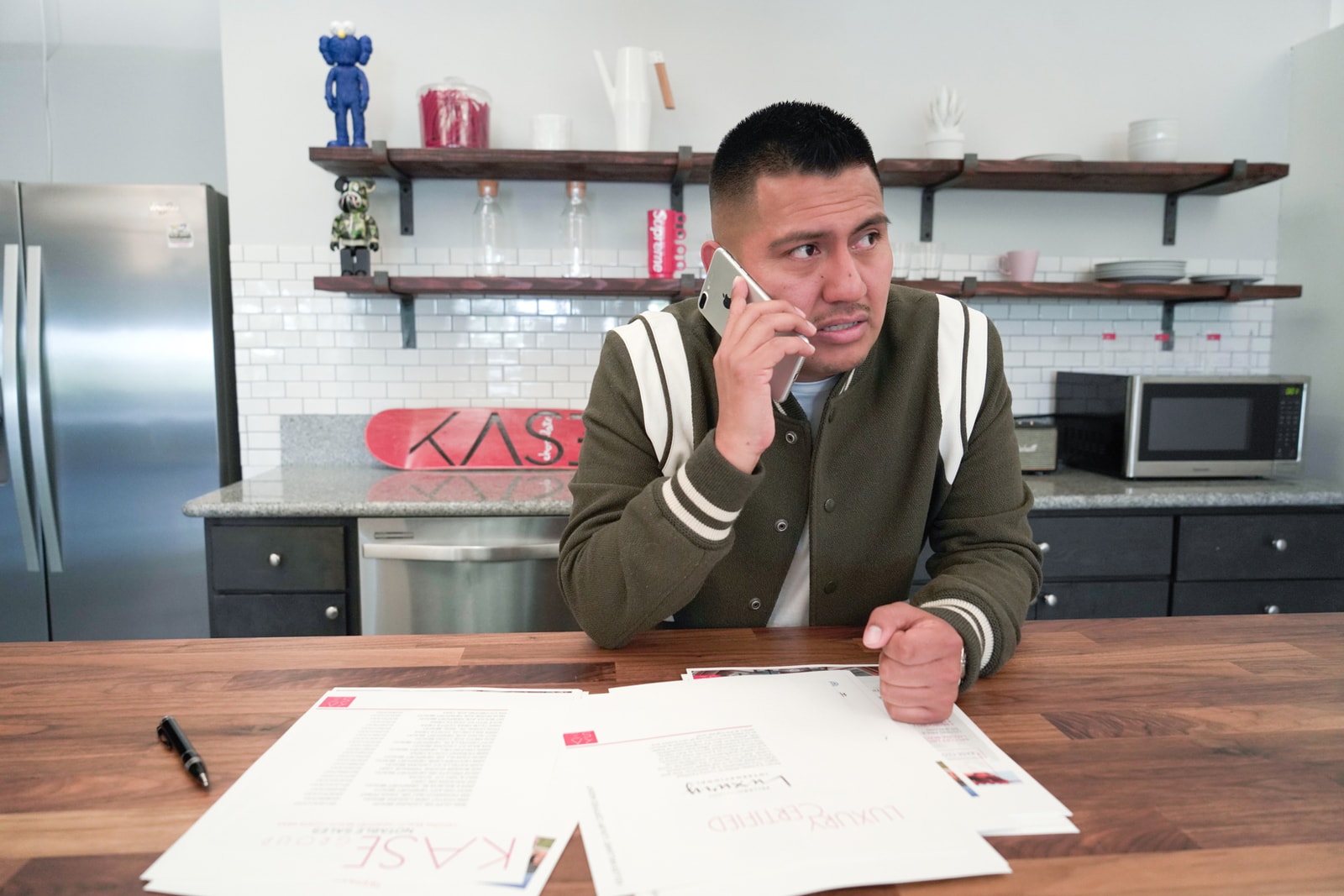 "I grew up in LA so my thinking was if I went and bought 10 pairs of shoes and I sell eight, I'd have one to rock and one to stock," he continues. "That's the same approach I'm taking to real estate — if I have 10 clients, and I save all the commission, then I'm buying property," he finishes. With this approach, Cesar is already on his second personal property in just five years. "That's the name of the game for myself — I'm able to help myself and others." Thanks to the approach Keven, Cesar and the KASE team have naturally displayed for their clientele through their own involvement in streetwear, sneaker culture and skating, everything is genuine and relatable.
"They are truly some of the stranger people that walk the Earth — real estate people. I think they're actually aliens."
Keven knew he didn't want to be your stereotypical real estate person when he started the company in 2005. "From the way we dressed to our logo, to our marketing videos and our clientele, I didn't need to change, I didn't need to put a suit on for that. By being ourselves, and representing the music, the fashion, the type of lifestyle we wanted to live, naturally, we've been able to work with our friends because they don't want to do a deal with a suit and tie guy," he explains.
Cesar adds that the whole team has that shared mindset and that they consider all their clients' needs. "There's a lot to it, there's the family aspect, the investment aspect, there's so much that goes into it (buying a home). Being with the team, they see the same vision and talk the same way. It's awesome to appreciate sneakers from the same designs and colorways and approach real estate the same way from architecture to the whole cycle of real estate." In addition to all their friendships and connections, it also doesn't hurt that skate legend Richard Mulder is on the team.
1 of 4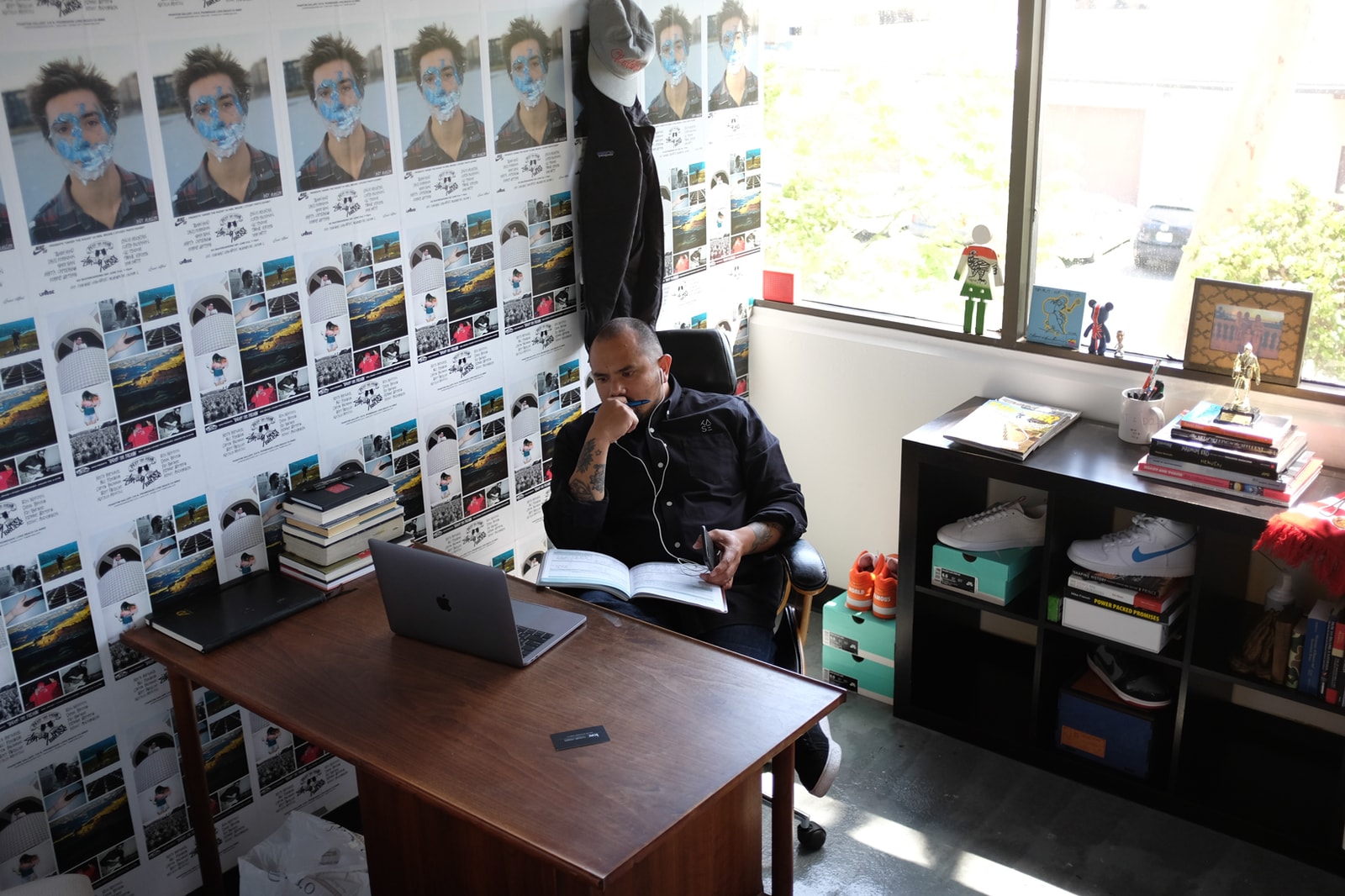 2 of 4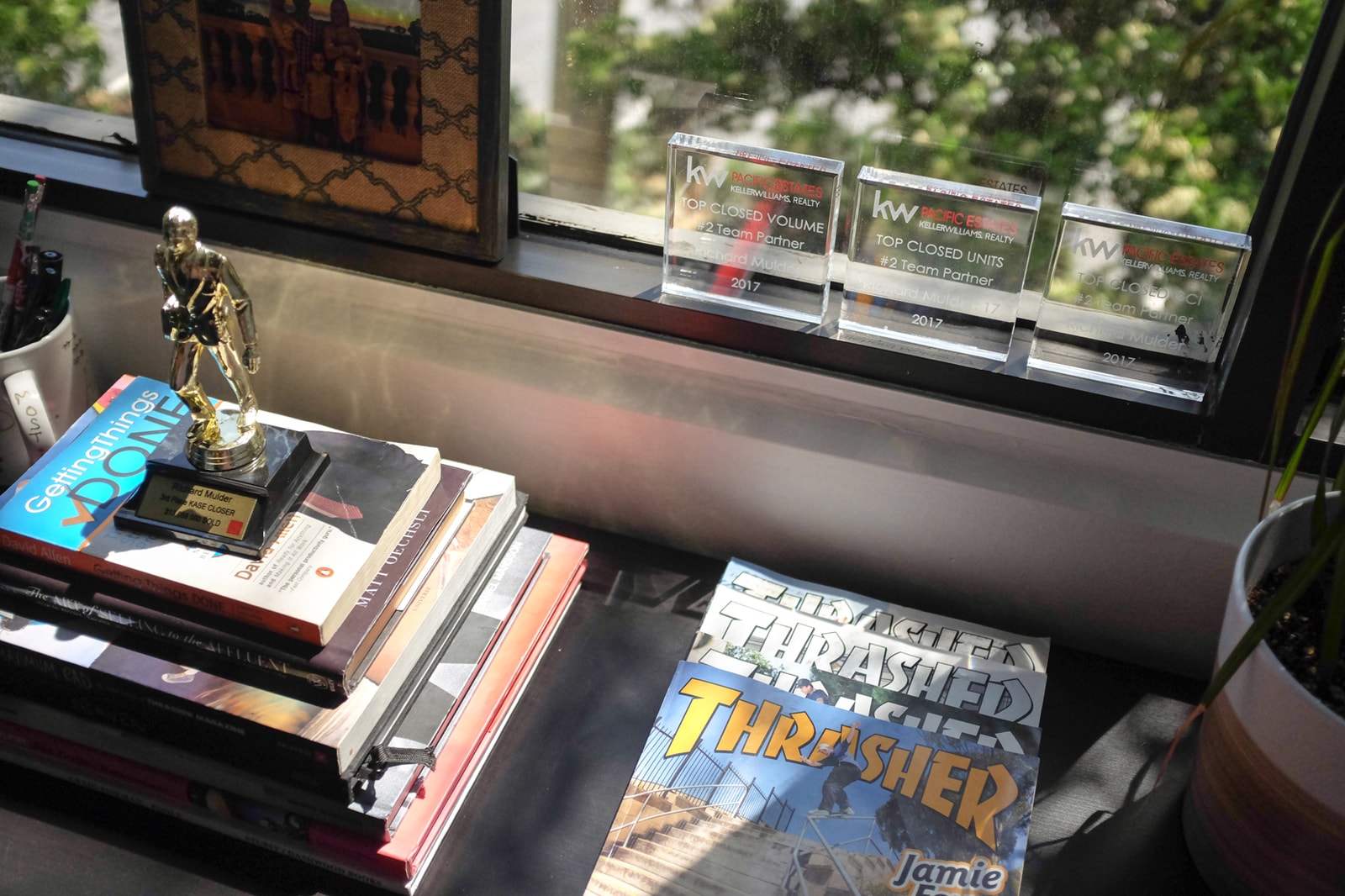 3 of 4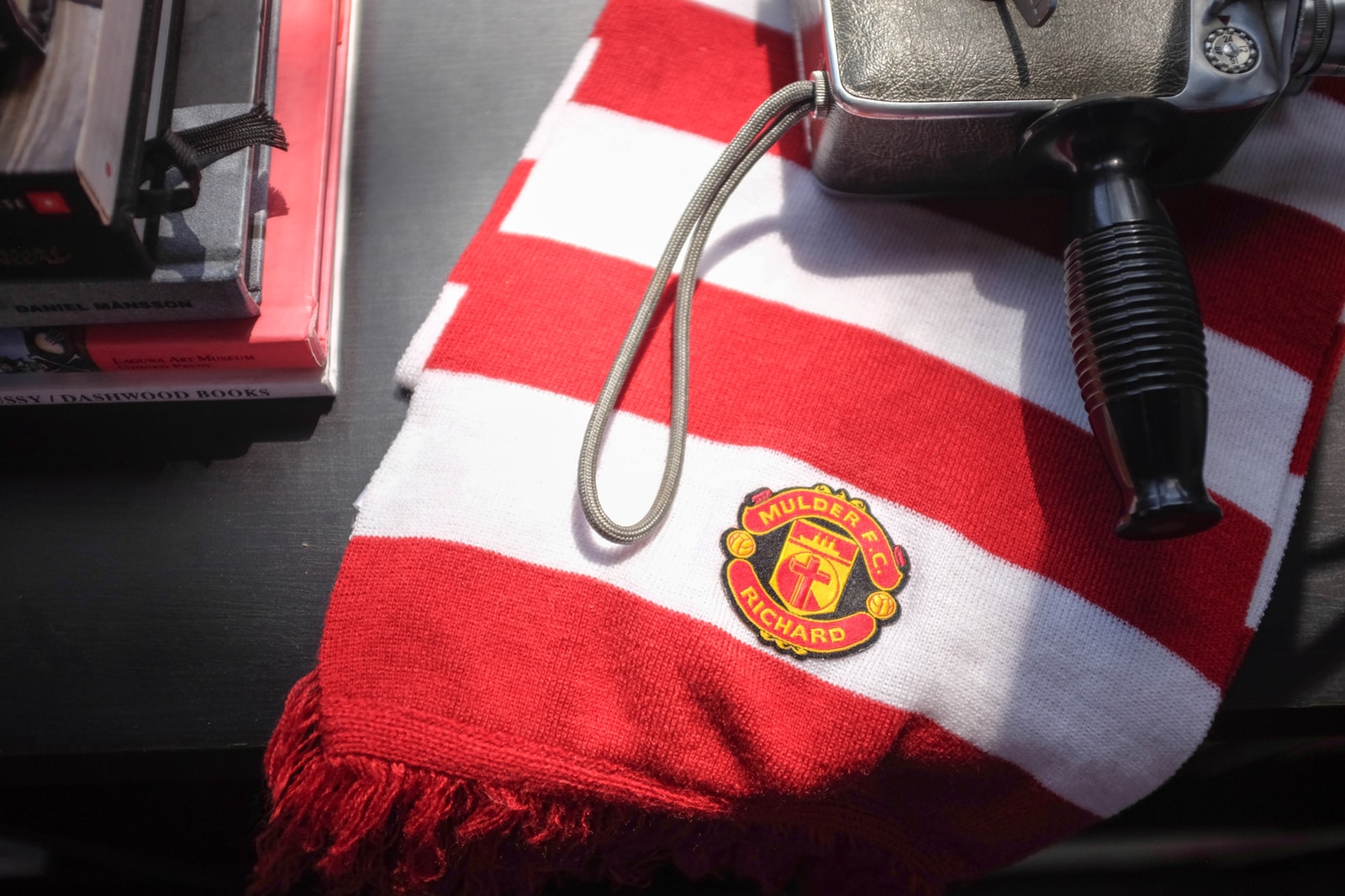 4 of 4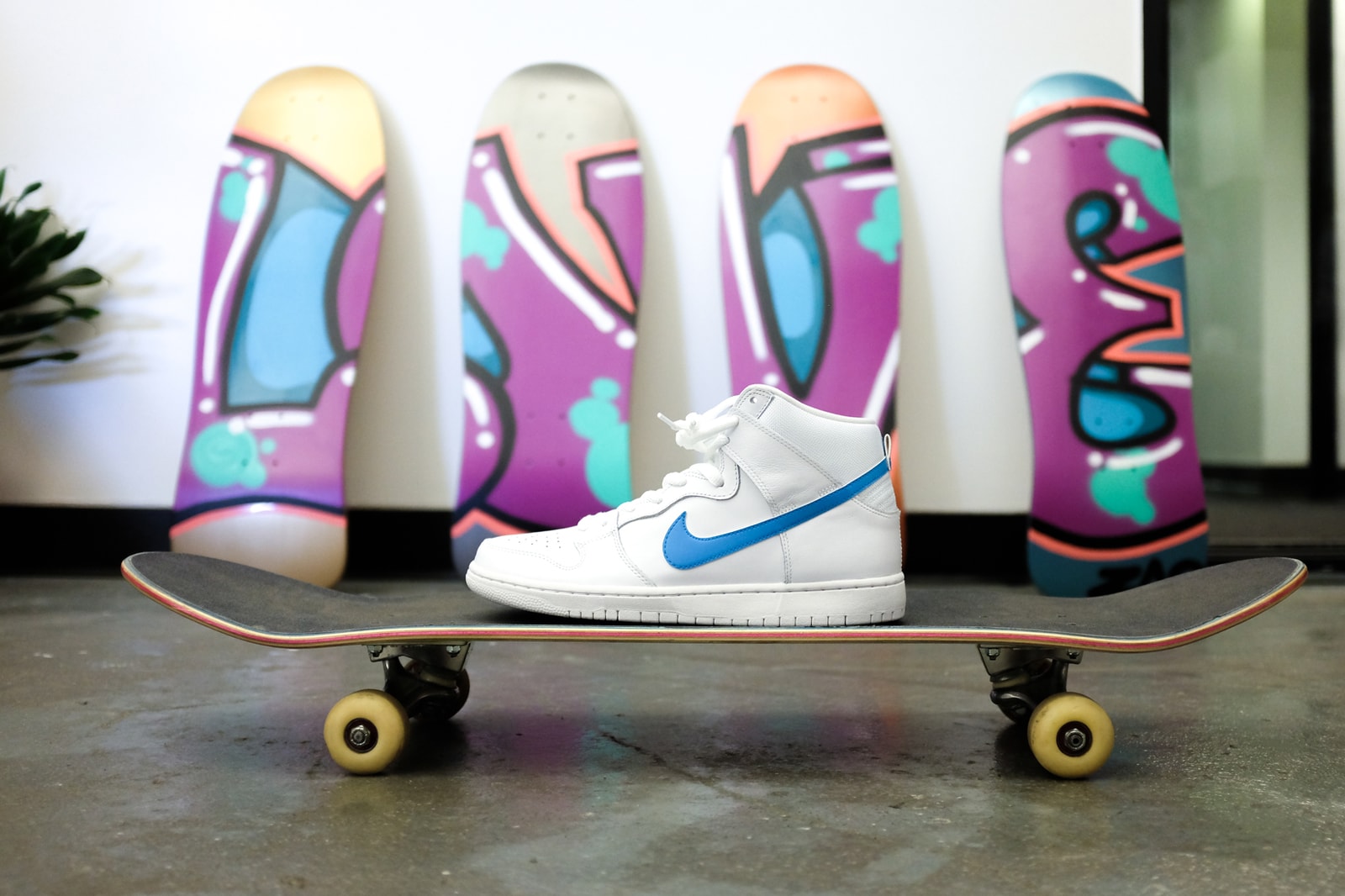 Hype Clientele
Growing up in the skate community, Keven was only 12-years-old when he met Mulder. "We were all friends growing up. We skated together like 40 deep at a spot called Chaffey. Rich was basically the mayor of it, he was the dude. He was the first one of our group of friends to turn pro," Keven reminisces. He explains that him and Rich lost contact after he moved to Ohio a few years later but that they connected again when they ran into each other in 2005. At that time, Rich asked him what he was doing and Keven told him about the real estate company, Keven recalls the story below:
"He was about to get married in a year and a half and was like 'I really need to figure something out.' He was getting older so Richard was the very first person that ever joined me at the team. That was 2005ish. He started cold calling and stuff like that for me, which was really funny cause he never had a job outside of skateboarding. I gave him his first job making cold calls and now Richard is definitely one of the top three on my team. He kills it. He's sold homes to some of the sickest skateboarders on Earth. He's an amazing agent, he's so good at what he does and a big part of our real estate brand."
Mulder gave his side of what it was like to transition from full-time skating to selling homes: "For me, probably like everyone else, it was difficult. What made the transition a little easier though — if there is one thing to note — is that when I could not ignore the writing on the wall that my skateboarding career was surely going to come to an end, I started investing in myself by learning and practicing real estate with Keven, while still trying to skateboard. I received coaching, went to classes, got fully licensed, and even closed some transactions. That made the transition easier to digest, rather than what could've been a very unpleasant elixir."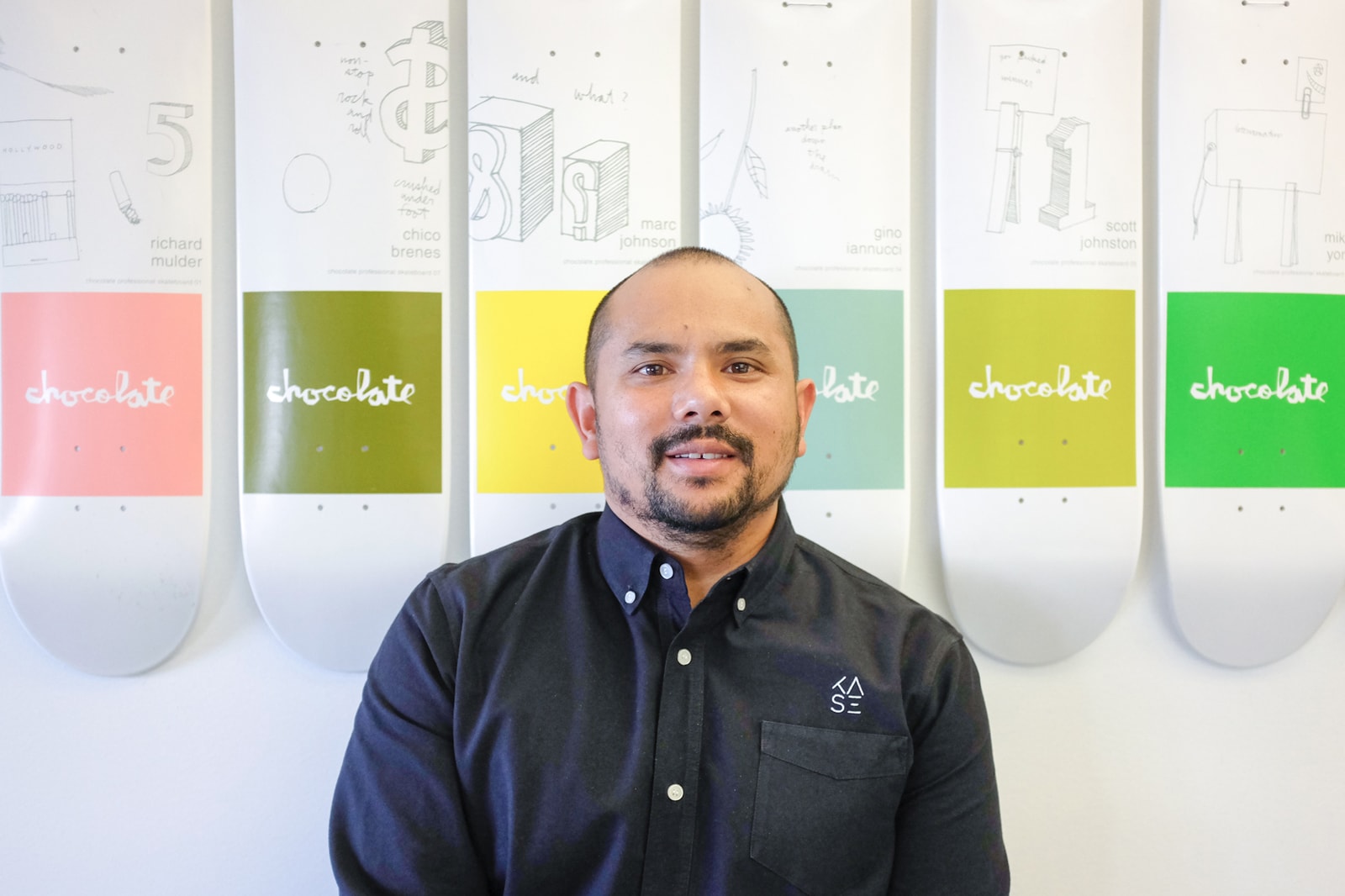 With all their connections, KASE has built a powerhouse clientele list. Aside from helping his best friend Jonas Bevacqua, Keven sold Nick Diamond his first home and the group's client list has grown to include Arsen Salatinjants, Jimmy Gorecki, Neek Lurk, Felipe Gustavo, Torey Pudwill, Tofer Chin, Theotis Beasley, Lance Mountain and Serena Williams. Their success also has a lot to do with the personal development program that Keven incorporates into his business called Project Mindset. "Fifty percent of our business is also about personal development. We're all about goal setting and equities and just positive mindset. The sub-company does podcasts and things like that focused on people giving other people the tools to get to the next level in life," he explains. These tools apply to all aspects of life but especially when it comes to purchasing a home.
Advice for Buyers
Whether you're purchasing a plot of land and looking to create your dream build or committing to something that's already constructed, Keven and Cesar both agree that the most important thing is to create a blueprint with a goal. "You have to have a plan, it's a big move, it's a life move. If you don't actually put a deadline on it, it's not a real goal, it's just a dream. So I like to have people actually design the blueprint and get specific about what they really want," Keven says. Cesar adds, "identifying the goal, whether it's looking for a neighborhood that's going to gain value or looking for something that's close to work or if you're looking for the best school district is key."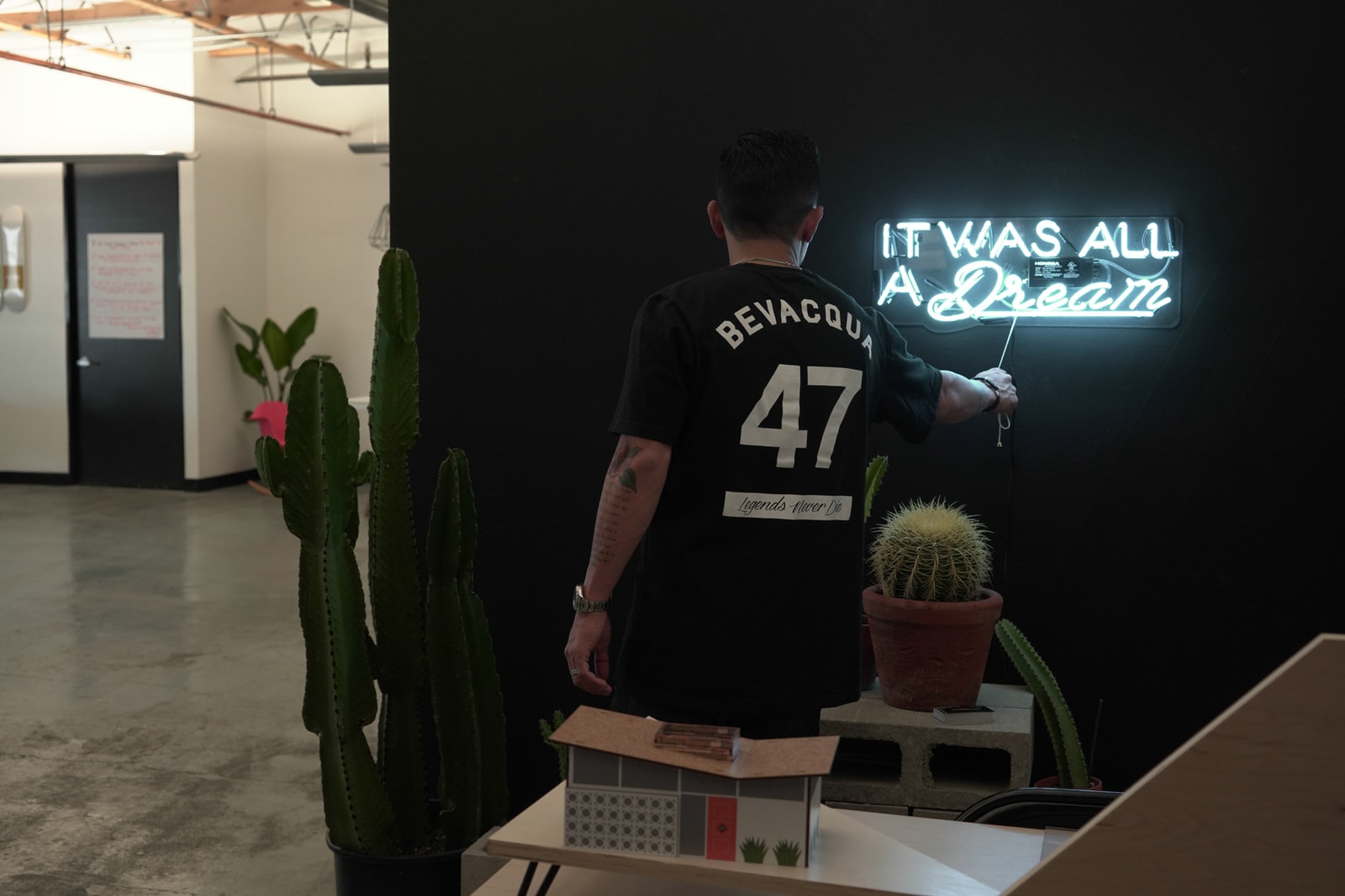 Keven continues by further clarifying, "step one is know what you want. Step two is put it on paper. Because when you put it on paper, you'll really be able to figure out the steps you need to get there. There's no goal too big, it's just a matter of timing and how long it'll take to get it. Maybe it's not a 2018 thing." Patience and planning are essential to finding success and exactly what you want in a home. In addition to these words of advice, Keven and Cesar also share their personal views on how you can invest in yourself for the future through real estate and buy all the sneakers, clothes, accessories you want.
"Treat your long-term investments like your short-term investments," Keven starts off. "If you can manifest a Supreme x Louis Vuitton duffle worth $13K USD, there's no reason why you can't manifest an income property that's really going to make a huge financial difference in you life," he continues. "I think a lot of the things people are buying is because they see value in it. I'm all about creating real wealth for people. Just because you buy real estate doesn't mean you can't buy sneakers. I would encourage people to be aware of what real wealth means for you," he concludes.
It's possible to have both a property that makes you money and a Supreme x LV collab item (if that's what you want). Cesar explains how he did it, "don't spend your hard earned money on unnecessary purchases. First, invest in an asset/income property and collect some passive income. Then buy all the cool stuff you want. I own two properties and I own a Supreme x LV backpack." Keven adds, "I don't think there's a difference from collecting sneakers and from collecting properties, it's just having the passion for it. You might feel like you need this (sneakers/etc) right now, but sometimes you have to sacrifice a little bit of today for tomorrow. But you can have both."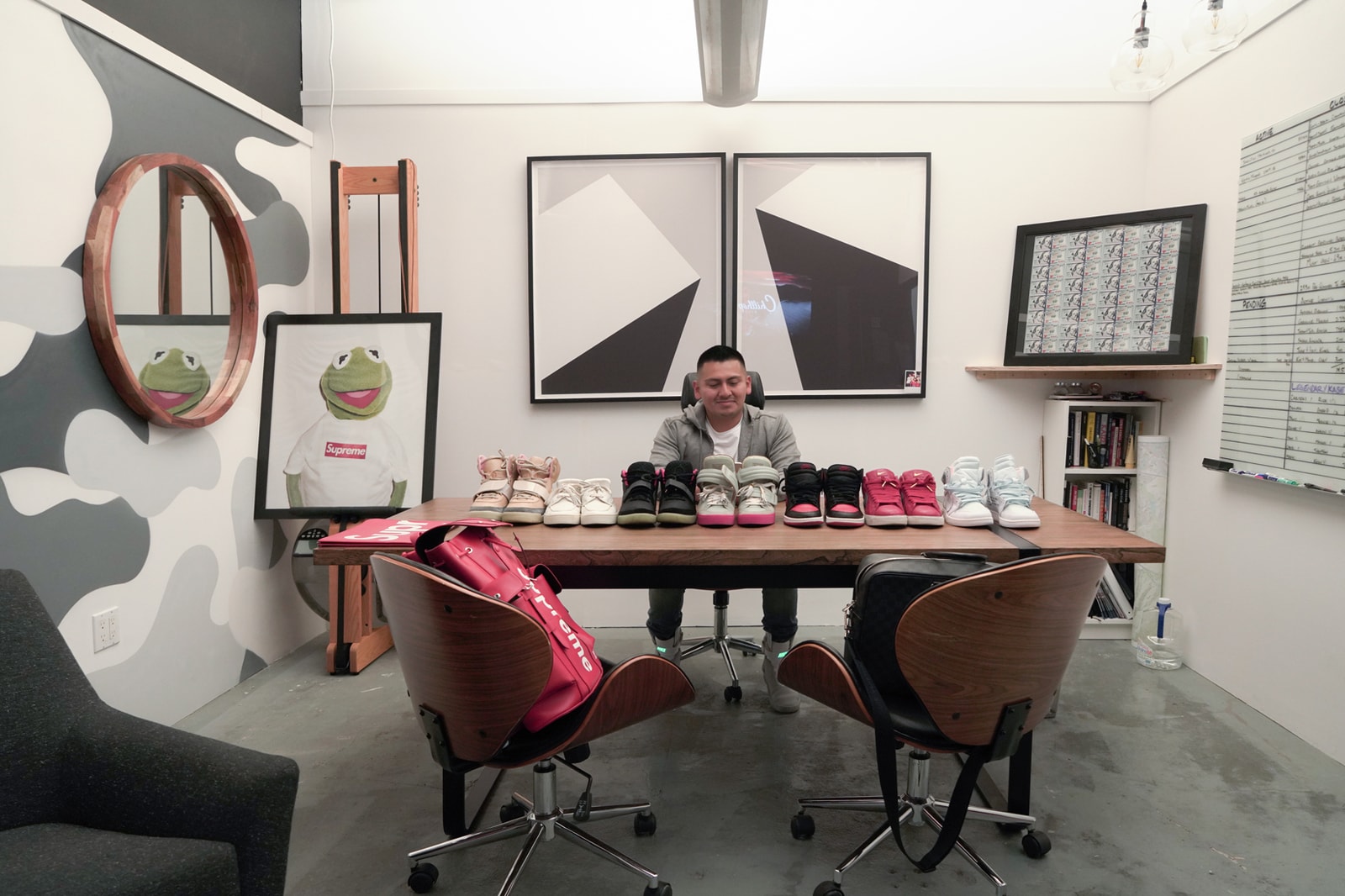 KASE's slogans reflect the spirit and dedication of its team and that achieving goals are possible. "KASE Closed" was inspired by J. Cole's lyrics and the company also uses "From Skate to Real Estate" and "Inspired to Move" to convey their message. "Kase Closed is special because some people just look at it as a number, we like to treat every single deal as its own case. Sometimes it's a single person, sometimes a family, sometimes an investor, but it's its own unique case. Everyone is different and it's not officially wrapped up until we hand somebody the key," Keven says.
The Future
Keven, Cesar, Richard and the entire KASE team will continue to push the real estate industry and help others realize their dreams. For Keven, his dream build would be at a cliffside community called Irvine Cove in Laguna Beach where the lots start at about $10 million USD. "A friend of mine owns the blueprints to three (Joseph) Eichler homes. And if I could have it anyway, I would actually design all three on one oceanfront lot so that I could have one for my family, put my mom in one and my wife's mom in the other. The ultimate Filipino compound," he says euphorically. With his team and his positive outlook and goal setting guiding the way, we're sure he'll get there one day.
While a Modernica chair collaboration is close on the horizon, with all the friends and connections they've built over the years, KASE has a few ideas for additional collaborations they'd like to do. "So much of what we do is with ink. It's a big part of our business. I'd love to do a KASE and Mont Blanc pen," says Keven. A "really clean business casual Vans shoe would be insane" and could be a possibility with pro skater Christian Hosoi's wife Jennifer on the team at KASE. He also names a watch collab with Rolex, a project with the Eames family, and something with KILLSPENCER, David Flores, RETNA, Tofer Chin and HYPEBEAST as fun challenges to approach.
1 of 3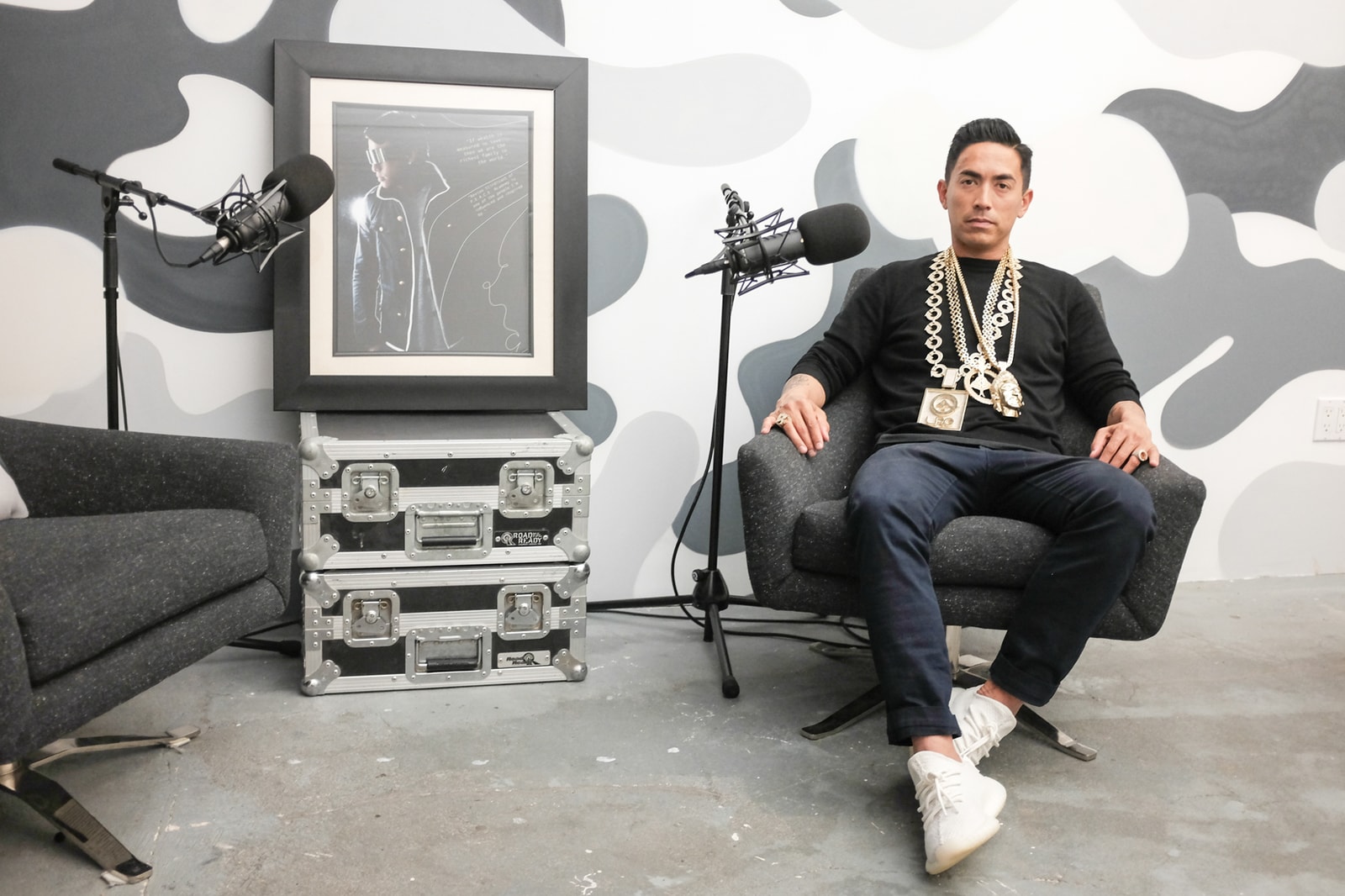 2 of 3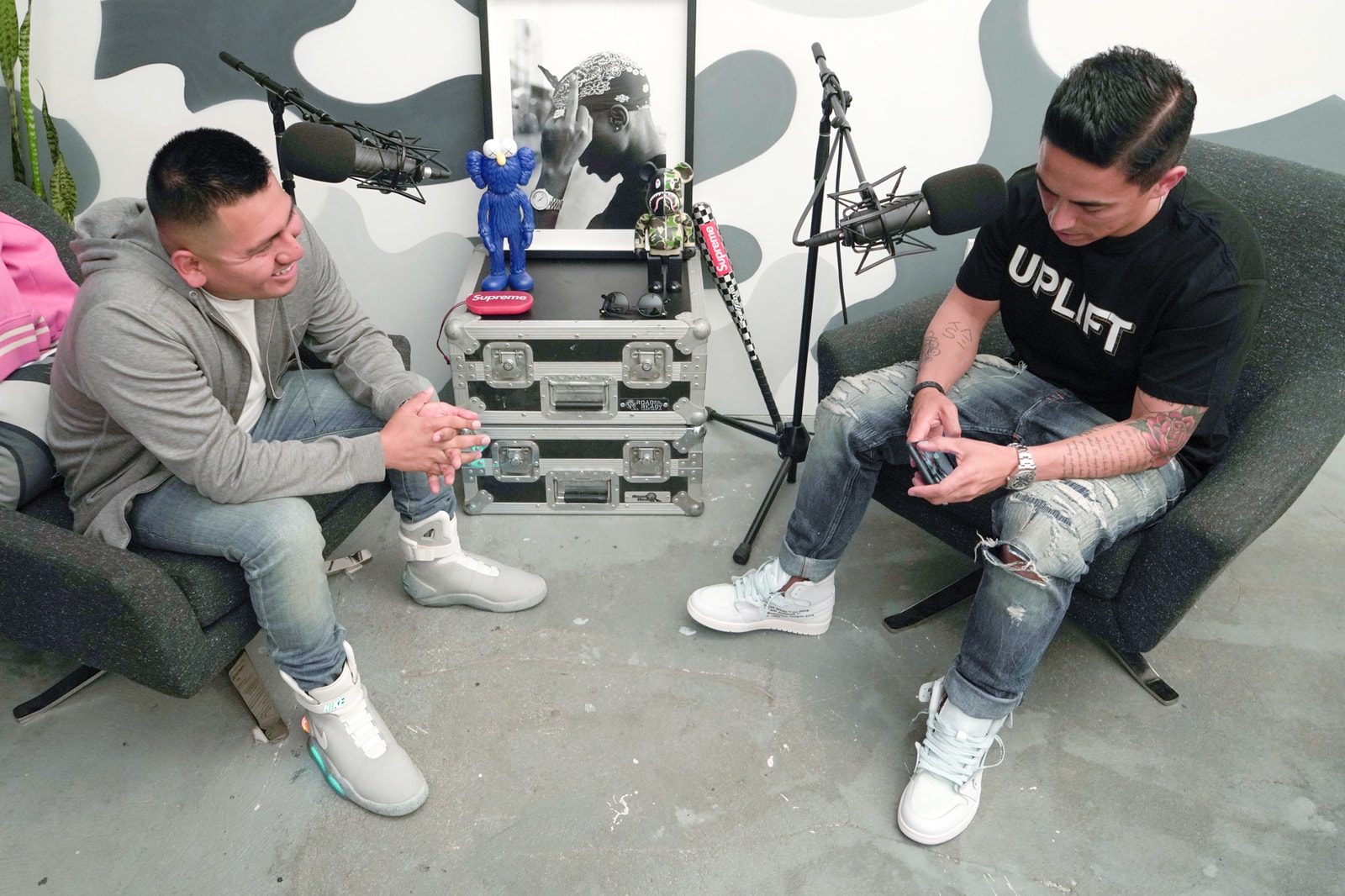 3 of 3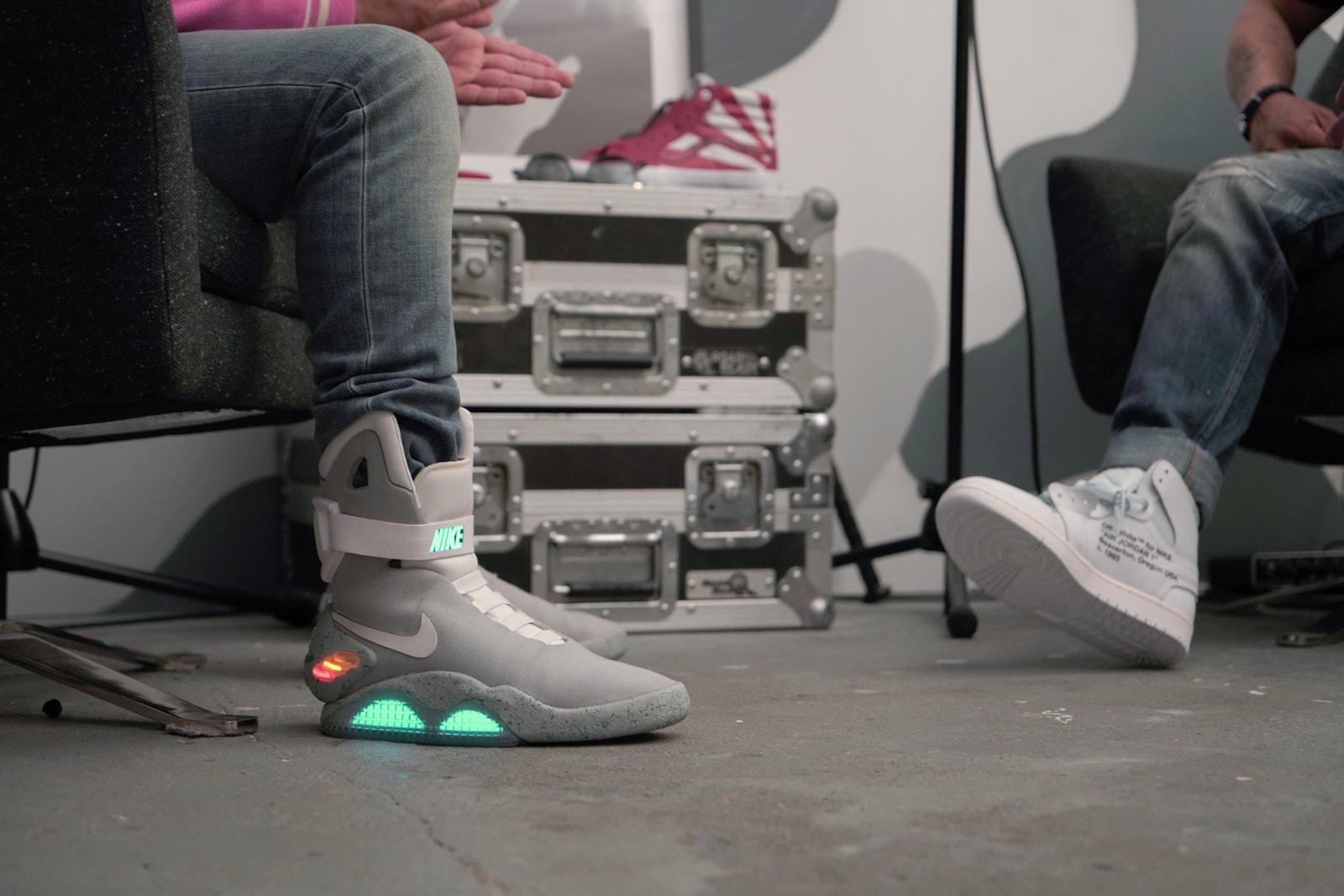 Cesar, on the other hand, wants a Nike sneaker collaboration and for their journal to be published. "Me and Kev have been keen on making a journal, a goal-setting journal. He's put me on so many things from mind-setting to goal-setting, information, deadlines, etc. I would love for that to come true. I'm not sure what publishing company but that would definitely be something to give off to the world that would benefit everyone," he says. Keven concurs adding, "I'm huge on creating things that help people, especially entrepreneurs."
Richard believes that the company is paving the way with its forward-thinking because when he started back in 2005, the average age for a real estate agent was 56 years old. "Everything was suit and tie up until recent times. As millennials got older (who are now statistically the largest demographic purchasing homes in the U.S. market), and as we all got older, we carefully and thoughtfully sprinkled our fashionable preferences into a conservatively dominated dressed marketplace. What's nice with working with Keven and Cesar is the common ground of not compartmentalizing our aesthetics from our workplace, which I feel in return makes it an all the more enjoyable work environment for us as colleagues, and more emotionally comfortable for like-minded clients alike."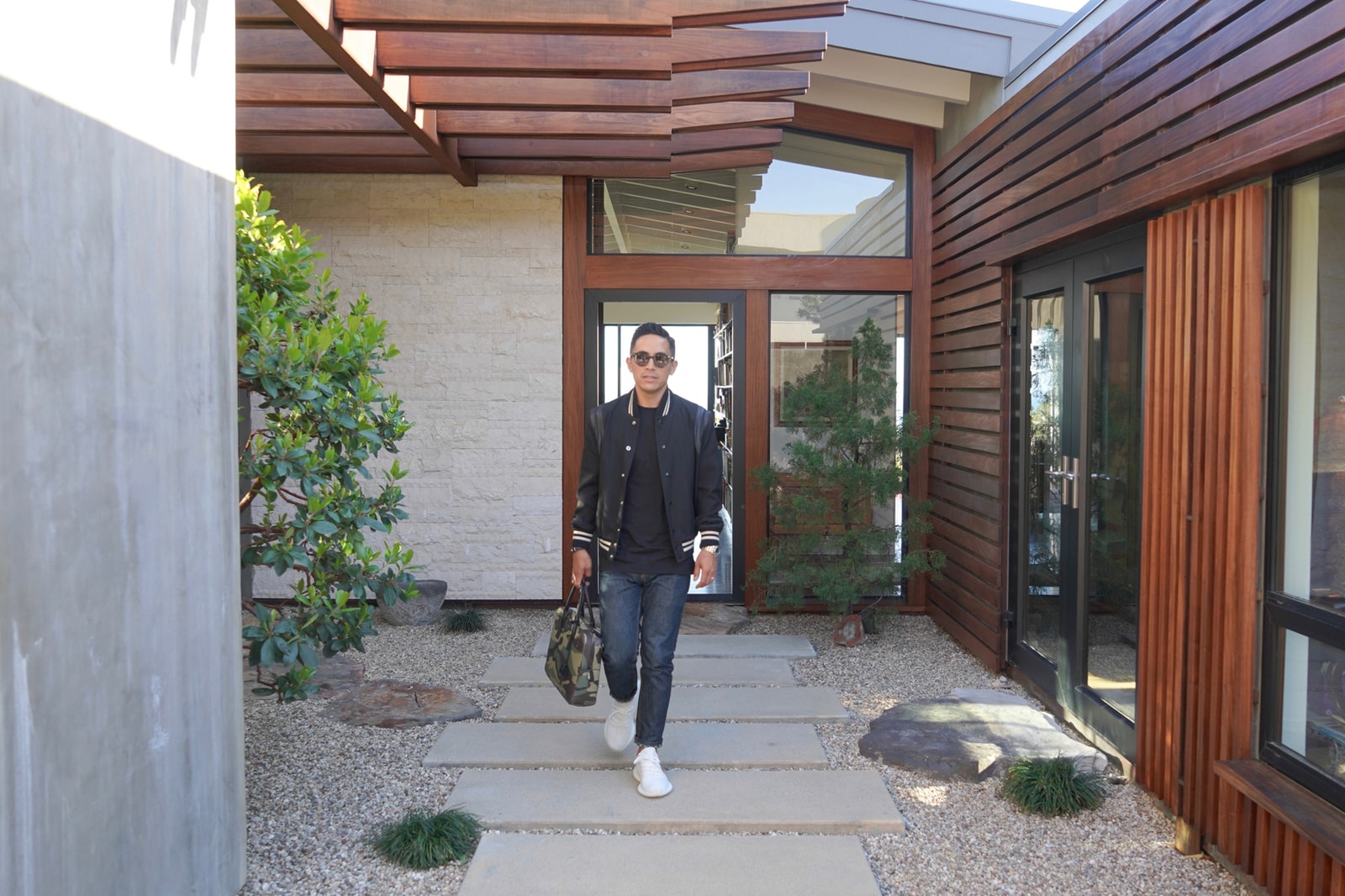 At the end of the day, it's all about a vibe and for the team at KASE, it's a positive one that intersects with our culture. Keven brings everything full circle with the explanation, "everything we do, it's all vibes. You get a certain kind of vibe from looking at a shoe, from trying on a shirt, from you following certain people on social media. Vibe is the number one thing I go off of when I'm looking at a client and when I'm recruiting someone for my team and when I'm opening a door. When I open a door to a home, I make sure I have music on, the lights are on, windows are open, all vibes. If the vibes are off, it's not gonna flow. That's the main thing that separates us from a lot of real estate people because they don't give a fuck about that shit. They're just trying to make a sale and force it and push it, completely not conscious whatsoever of vibes. They are truly some of the stranger people that walk the Earth — real estate people. I think they're actually aliens."