Ice Cube & Mike Epps Share Set Footage From Upcoming 'Friday' Movie
Mr. Jones back in that dog catcher uniform.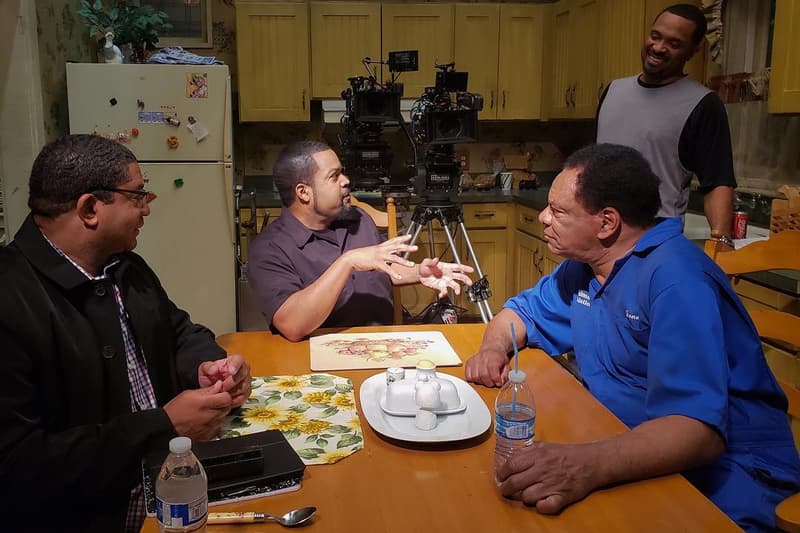 After decades of speculation and confirmation, new behind-the-scenes footage shows Last Friday, the fourth installment of Ice Cube's iconic weed epic, is finally in production. Earlier this week, Mike Epps, who plays Cube's cousin in the series, shared a photo and clip of the set, with Cube confirming their characters in the video saying its "Craig & Day-Day."
The picture also shows a photo of Epps, Cube and John Witherspoon as Craig's father Mr. Jones in his classic dog catcher jumper from Next Friday. The trio is shown in a kitchen setting with cameras behind them, leaving speculation that filming is being done or perhaps a promo clip promoting an upcoming project. Although there is no release date, it appears that the long-awaited Friday saga will finally continue.
In related news, a James Wan-produced Swamp Thing series is coming to DC's streaming service.