GAIKA Explores the Fear of Death in His New Video for "BUTA"
Including an exclusive photoshoot with Carhartt.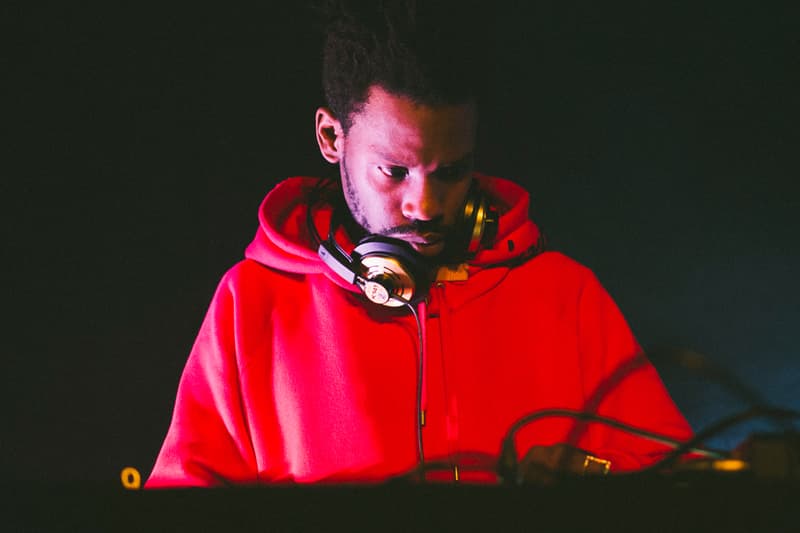 On the heels of his mixtape launch party with Boiler Room, GAIKA shares the self-directed visual for his new single "BUTA" featuring Miss Red and Serocee, off of his ambitious new mixtape on NYC's Mixpak Recordings, SECURITY. The London artist's dark and catchy experimental sound has been inspired by his Jamaican and Grenadian heritage and comes to life through the many global currents of contemporary London. The video for BUTA, produced in collaboration with NTS, is the perfect example for GAIKA's expansive, seamlessly weaving musical motifs, vocal flows and slangs of UK, U.S. and Caribbean music.
You can watch the video for "BUTA" below and view his exclusive photoshoot with Carhartt in the gallery above.
According to the multifaceted artist, his latest projet d'art, SECURITY, marks "the anthropology of `burner phones cast in gold, late night shebeens in the ends where everyone is drinking premium spirits in a brokedown flat." It can be interpreted as an emotional melange re-imagined through a sonic minimalism that dissolves into abstract and dreamlike proportions and centers around GAIKA's exploration of our pervasive fear of death. He understands this fear as something that ultimately provokes insecurity, driving our desire for romantic love and material goods. SECURITY is now on iTunes via Mixpak Records, available for a limited time as a free download and stream below. Contributing guests include Fallacy, Gretz, Mista Silva, Trigga, Bipolar Sunshine and more. In support of the record, check out the dates for his upcoming international tour.
GAIKA Tour Dates

May 4 – Berlin, Berghain Kantine
May 7 – Glasgow, Stereo
May 14 – Moscow, Club Archive
May 19 – Paris, Secret Location
May 20 – New York, Red Bull Music Academy @ Tropical
May 21 – New York, Location TBA
May 24 – Manchester, Soup Kitchen W/ Grey
June 1 – Copenhagen, Rust @ Distortion Festival
June 10 – London, Tropical Waste X Grey