Here's Hollywood's Best-Paid Actors
The top of the list might surprise you.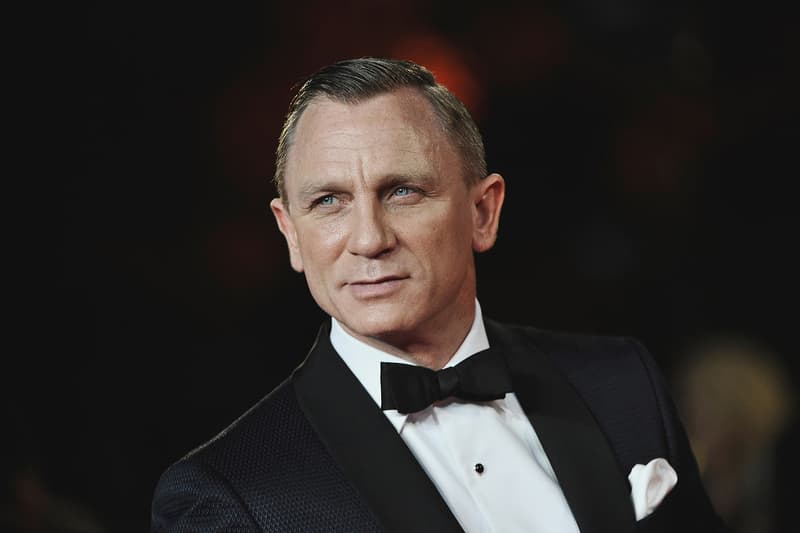 Movie stars might not be able to command fees as high as they did in the '90s but, judging from this list, there's still a select few who command huge fees. Variety has published a list of the highest-paid actors and how they break down their fees. At the top of the list is Daniel Craig, who will receive $25 million USD for Bond 25, which will be released in 2019.
Next up on the list is Dwayne Johnson, who will received $22 million USD for Red Notice, which includes a $1 million USD fee for social media promotion on Twitter and Facebook. Coming up close behind is Vin Diesel, who earned $20 million USD for The Fate of the Furious. Anne Hathaway, Jennifer Lawrence and Seth Rogen all earned $15 million USD for performances for Barbie, Red Sparrow and Flarsky respectively. Take a look at the full list below.
In related news, Fortnite officially crossed over with Avengers: Infinity War, adding supervillain Thanos to the game.
Daniel Craig: Bond 25 (2019) – $25M USD
Dwayne Johnson: Red Notice (2020) – $22M USD
Vin Diesel: The Fate of the Furious (2017) – $20M USD
Anne Hathaway: Barbie (2020) – $15M USD
Jennifer Lawrence: Red Sparrow (2018) – $15M USD
Seth Rogen: Flarsky (2019) – $15M USD
Tom Cruise: The Mummy (2017) – $11-$13M USD
Harisson Ford: Indiana Jones 5 (2020) – $10-$12M USD
Sandra Bullock: Minions (2015) – $10M USD
Leonardo Dicaprio: Once Upon a Time In Hollywood (2019) – $10M USD
Robert Downey Jr.: Spider-Man: Homecoming (2017) – $10M USD
Kevin Hart: Jumanji: Welcome to the Jungle (2017) – $10M USD
Chris Pratt: Jurassic World: Fallen Kingdom (2018) – $10M USD
Emily Blunt: Jungle Cruise (2019) – $8-$10M USD
Bryce Dallas Howard: Jurassic World: Fallen Kingdom (2018) – $8M USD
Tom Hardy: Venom (2018) – $7M USD
Ryan Gosling: First Man (2018) – $6.5M USD
Jack Black: Jumanji: Welcome to the Jungle (2017) – $5M USD
Michael B. Jordan: Creed 2 (2018) – $3-$4M USD
Ethan Hawke: The Purge (2013) – $2M USD