Chadwick Boseman Praises Student Activism in Howard Commencement Speech
"Take the harder way, the more complicated one…"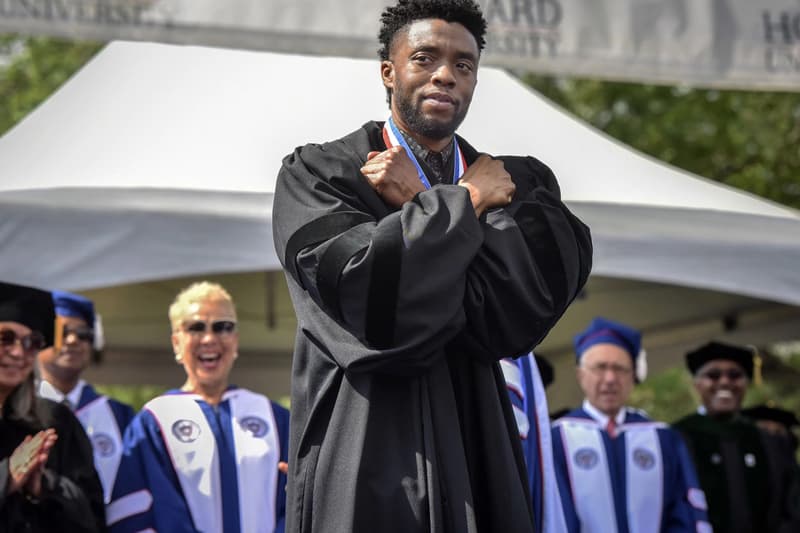 Black Panther's Chadwick Boseman, a Howard University graduate, spoke to fellow graduates of his alma mater at the university's recent commencement, praising students for their protest amid the alleged financial aid scandal centered around Tyrone Hankerson Jr. and the administration.
The South Carolina native first began by addressing the university's potential to make dreams come true. After graduating with a Bachelor of Fine Arts in 2000, Boseman attended the British American Dramatic Academy at Oxford. As he progressed to a role on a soap opera, he encountered his first conflict between professional ambitions and personal values.
Boseman portrayed a young African American with an absentee father and drug-addicted mother, who was subsequently pressured into gang life. "I found myself conflicted," Boseman said. "The role seemed to be wrapped up in assumptions about us as black folk – hardly any positivity."
After voicing his opinion to the show's executives, Boseman said he was fired. Boseman urged graduates to, like him, "Take the harder way, the more complicated one, the one with more failures at first than successes. … then you will not regret it."
Check out the speech in full below and share your thoughts in the comments.
In related news, Avengers: Infinity War directors revealed who lived and died off-screen.