Amazon Is Banning Customers for Making Too Many Returns
The company might even take away your gift cards.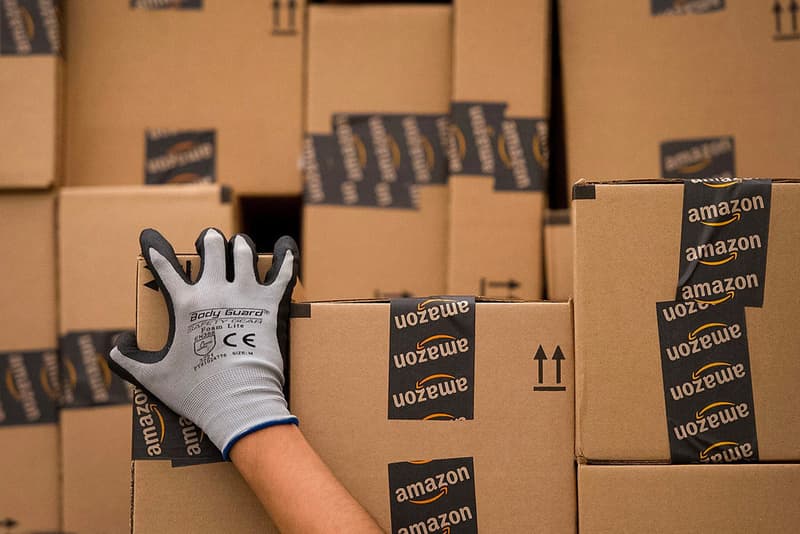 Amazon may be expanding to services such as facial recognition systems (Rekognition) and virtual assistants (Alexa), but the heart of the business still lies at its limitless online shopping platform, which has been lauded for its convenient shipping and lax return policy — or so it seems. Amazon has been banning customers from shopping on the site for making too many returns. Some shoppers have even reported that their gift cards were taken away, too.
According to The Wall Street Journal, one customer named Nir Nissim recently received an email in March notifying him that his account had been closed due to his return activity. "You cannot open a new account or use another account to place orders on our site," Amazon wrote. He said he returned just one item this year — a computer drive — and four items last year, and had "contacted them almost every day for a week or two" following the ban. His $450 USD gift card was also taken away. Another customer in NYC named Shira Golan said her account was shut down without explanation earlier this month. After she called and emailed Amazon several times she received a response saying her account was permanently terminated. She said she didn't receive any warnings.
This isn't anything new; customers have been taking to Twitter and other social media platforms to complain about Amazon's banning for years. "We want everyone to be able to use Amazon, but there are rare occasions where someone abuses our service over an extended period of time," an Amazon spokesman said to the WSJ. "We never take these decisions lightly, but with over 300 million customers around the world, we take action when appropriate to protect the experience for all our customers."
Check out some of the complaints from ex-customers below and share your thoughts in the comments. In case you missed out, Amazon recently raised its Prime membership fee to $119 USD.
@amazon – wow, great customer service, so personal and caring! Do u even read my return reasons (like 6 purchases in the last year…and that's too many?) and a replacement for something I NEVER rec'd. #BadCustomerExperience #onlineshopping #Horrible #ShopLocal #BoycottAmazon pic.twitter.com/2DY1qHmFka

— Claire Bochner (@cmbochner) April 17, 2018
Amazon just permanently shut down my family's account for "too many returns". No warning. #AmazonClarity pic.twitter.com/nEjjyKWEDT

— Nathan Peterson (@nathanpeterson) October 30, 2015