These Are the 2018 NBA Awards Finalists
What are your predictions?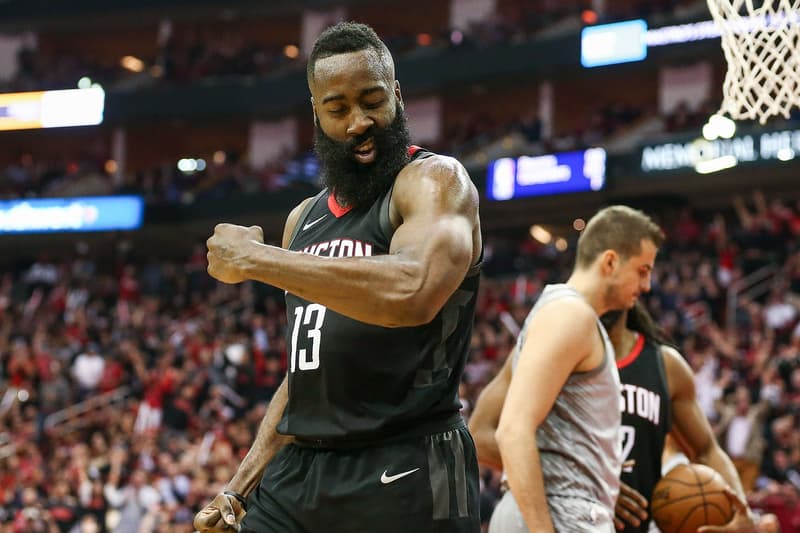 As we are well into the middle of the NBA Playoffs, the league has just announced the finalists for its NBA Awards ceremony. Going on its second year, the NBA Awards are set out to honor the top players from the 2017/18 regular season. In total six awards will be presented including: Kia NBA Most Valuable Player, Kia NBA Rookie of the Year, Kia NBA Sixth Man Award, Kia NBA Defensive Player of the Year, Kia NBA Most Improved Player, and NBA Coach of the Year.
Top players include Cleveland Cavaliers's LeBron James, Houston Rockets's James Harden and New Orleans Pelicans' Anthony Davis for MVP. Take a look at the finalists for the six awards below. The 2018 NBA Awards will take place at Barker Hangar in Santa Monica, California and air on TNT at 9 p.m EST on June 25.
For more NBA-related news, the 2018 NBA Draft lottery results are in with the Phoenix Suns winning the No. 1 pick.
2018 NBA Awards Finalists

Kia NBA Most Valuable Player

Anthony Davis, New Orleans Pelicans
James Harden, Houston Rockets
LeBron James, Cleveland Cavaliers

Kia NBA Rookie of the Year

Donovan Mitchell, Utah Jazz
Ben Simmons, Philadelphia 76ers
Jayson Tatum, Boston Celtics

Kia NBA Sixth Man Award

Eric Gordon, Houston Rockets
Fred VanVleet, Toronto Raptors
Lou Williams, LA Clippers

Kia NBA Defensive Player of the Year

Anthony Davis, New Orleans Pelicans
Joel Embiid, Philadelphia 76ers
Rudy Gobert, Utah Jazz

Kia NBA Most Improved Player

Clint Capela, Houston Rockets
Spencer Dinwiddie, Brooklyn Nets
Victor Oladipo, Indiana Pacers

NBA Coach of the Year

Dwane Casey, Toronto Raptors
Quin Snyder, Utah Jazz
Brad Stevens, Boston Celtics