Takashi Murakami Takes Part in New Fondation Louis Vuitton Exhibition
Alongside works by Henri Matisse, Maurizio Cattelan, and more.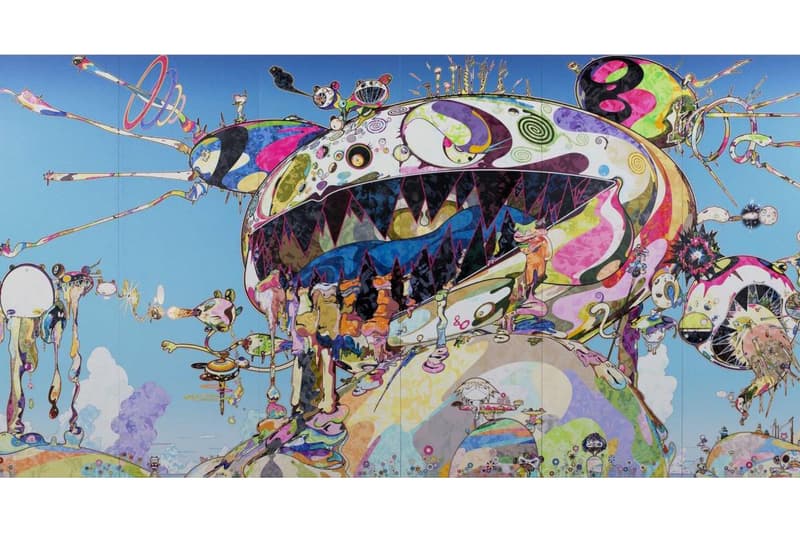 The Fondation Louis Vuitton in Paris just launched a new exhibition titled "In Tune with the World." The major showcase features artworks by world-renowned artists such as Takashi Murakami, Maurizio Cattelan, Pierre Huyghe, alongside late art world luminaries Henri Matisse, Dan Flavin and Yves Klein. The show merges modern and contemporary art pieces, "most of which have never before been exhibited in the Frank Gehry's building or even in Paris," said the establishment. Highlights include Murakami's The Octopus Eats Its Own Leg fresco and Huyghe's Untitled (Human Mask) painting.
As a whole, "the presentation aims to investigate the man's place in the universe and his interconnections between humans, animals, plants and even inanimate objects," the gallery added. The exhibition is currently open to the public up until August 27. Visit Fondation Louis Vuitton's official website to learn more.
In related news, Murakami is planning to release a new collection with Uniqlo UT spotlighting Doraemon-inspired plushes.
Fondation Louis Vuitton
8 Avenue du Mahatma Gandhi
Paris, France 75116