'Hellraiser' x Supreme Spring 2018 Collection
The resurrection of Pinhead.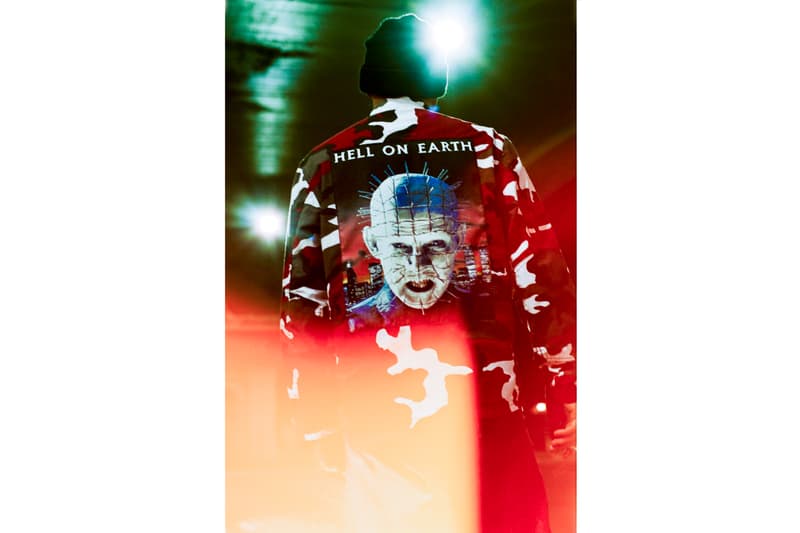 1 of 25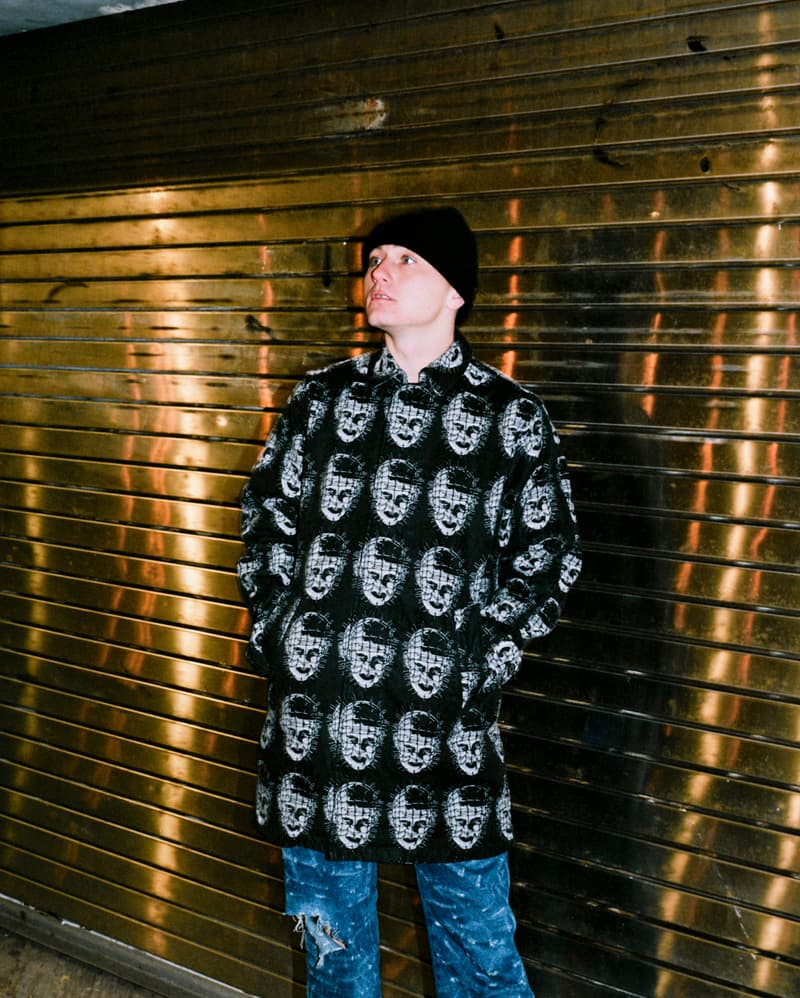 2 of 25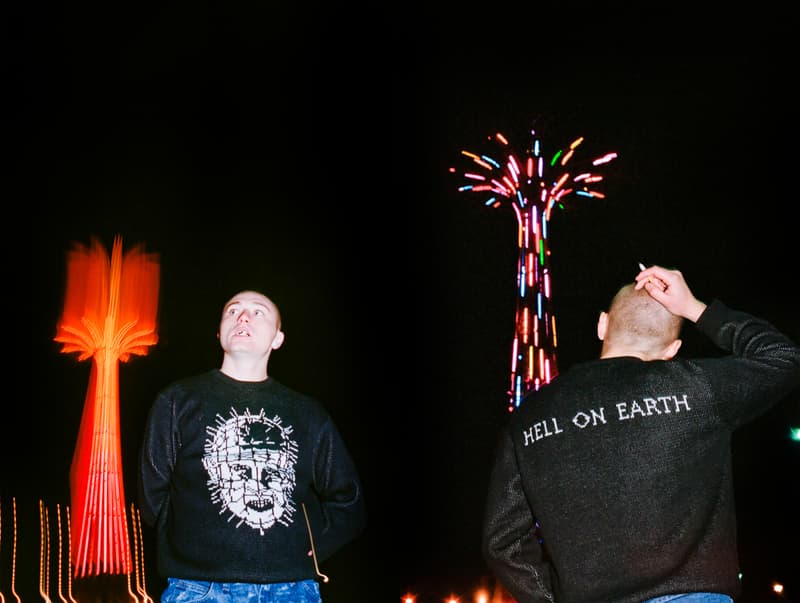 3 of 25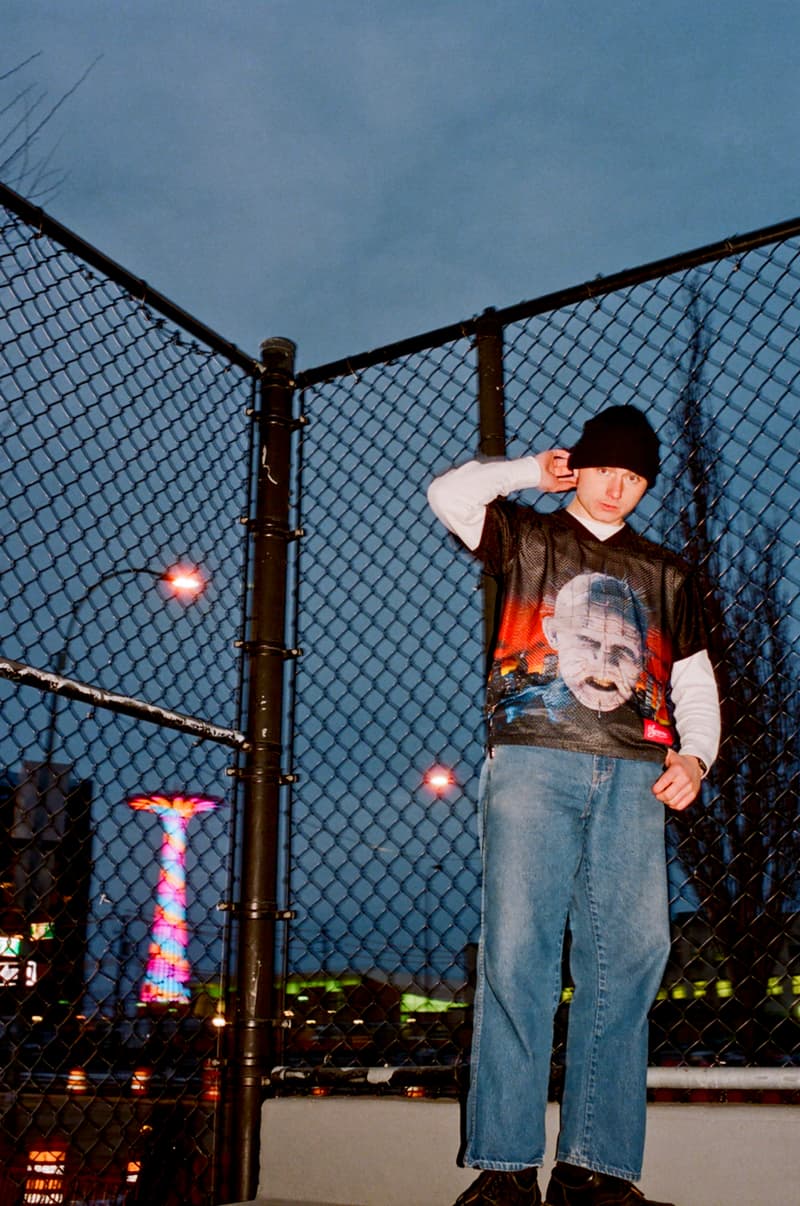 4 of 25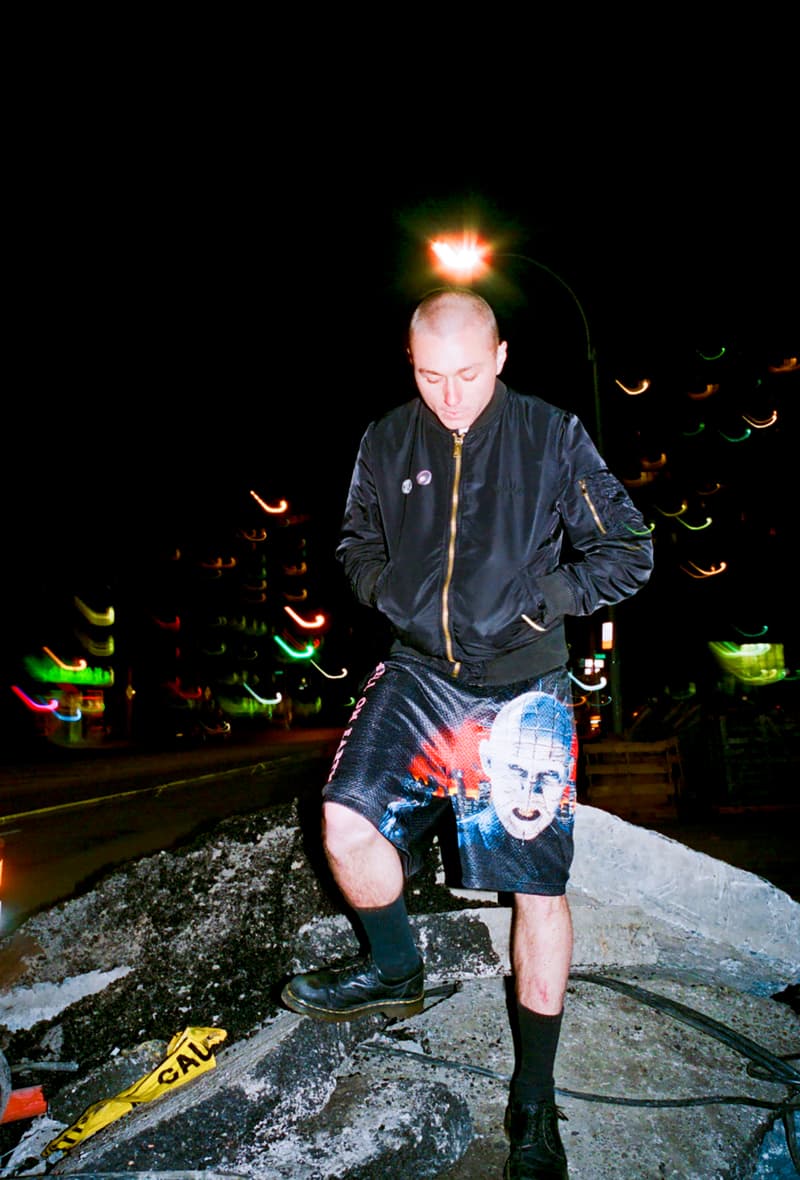 5 of 25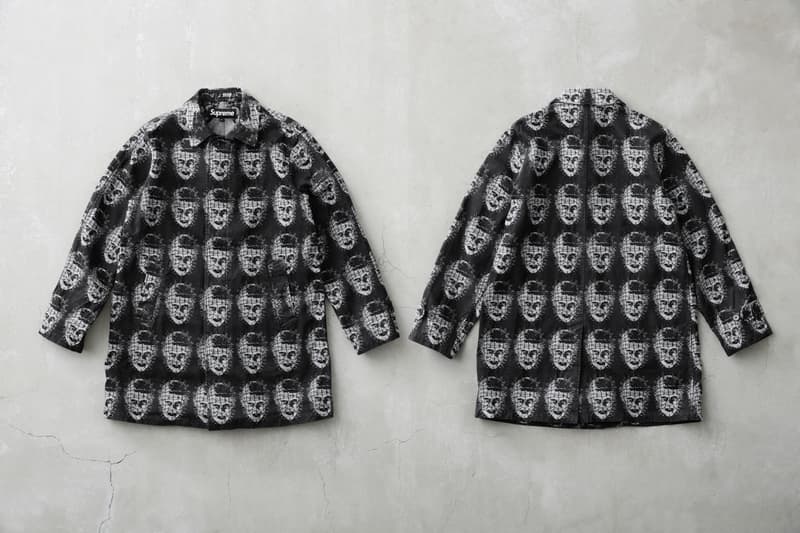 6 of 25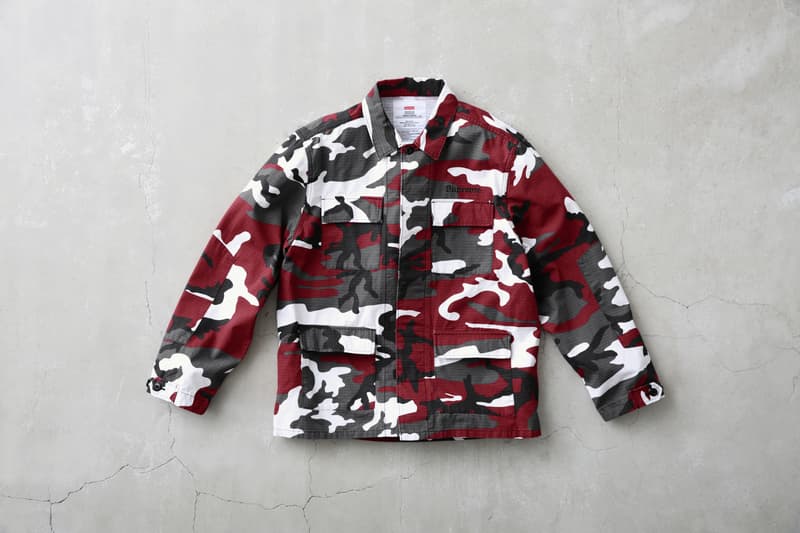 7 of 25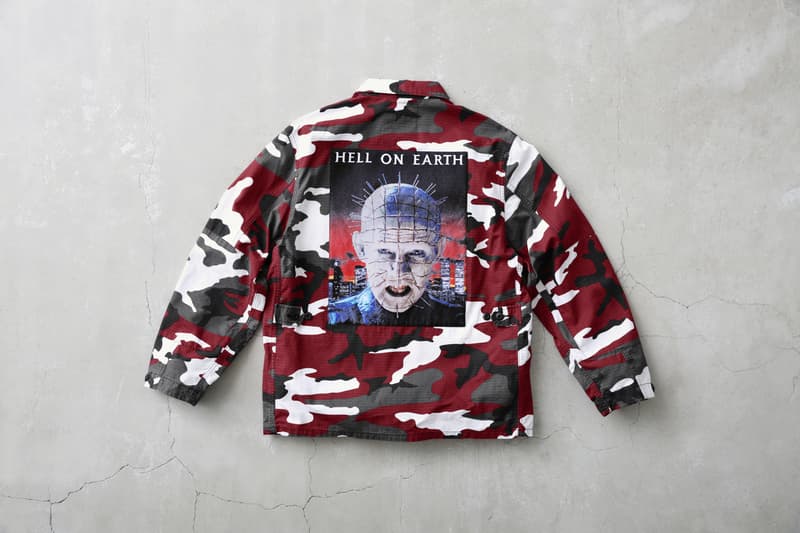 8 of 25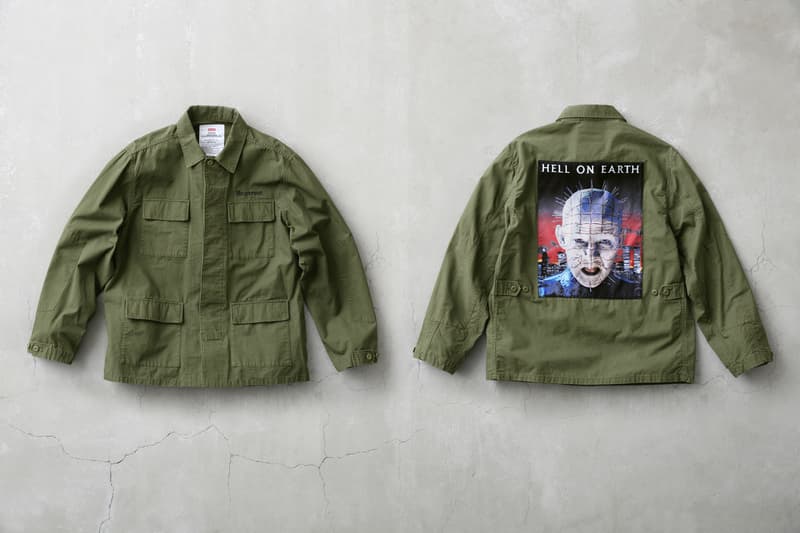 9 of 25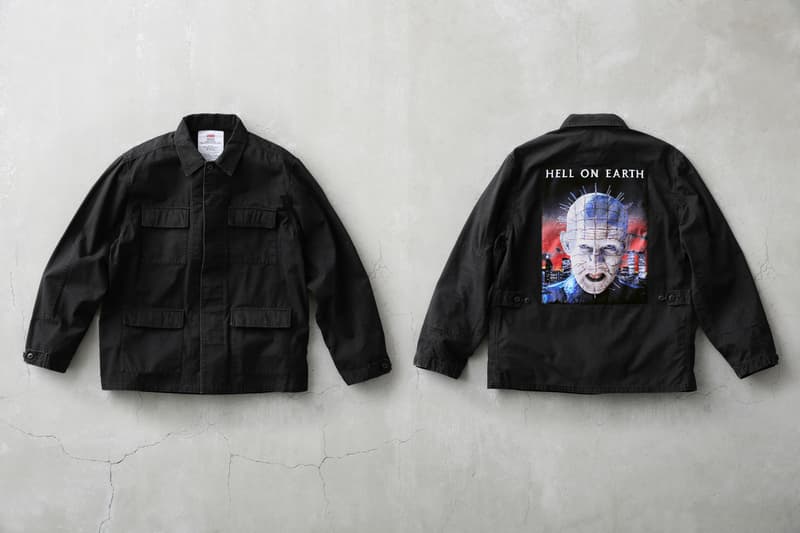 10 of 25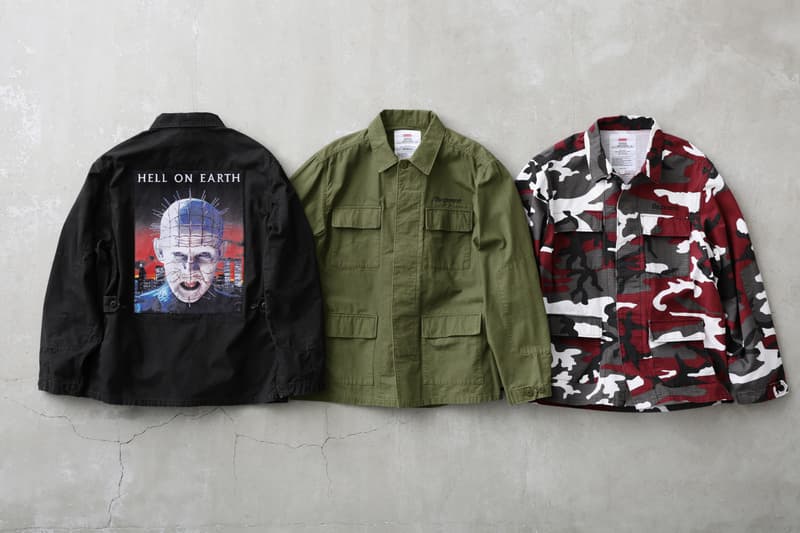 11 of 25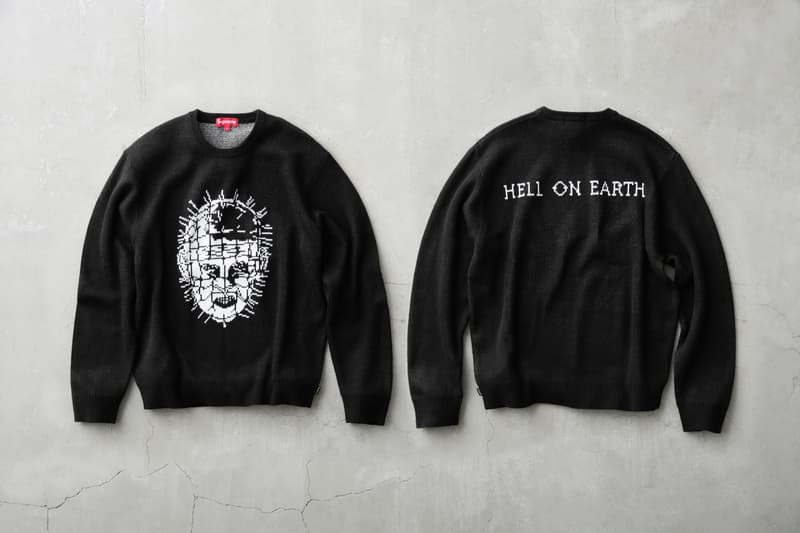 12 of 25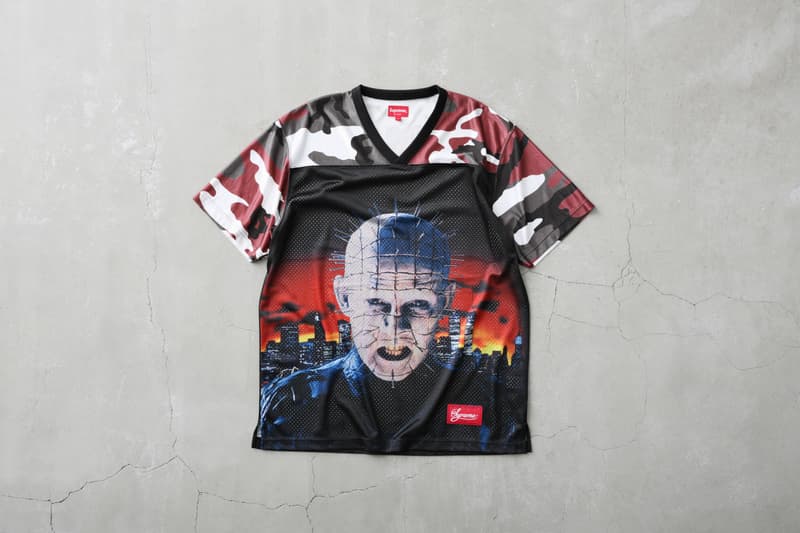 13 of 25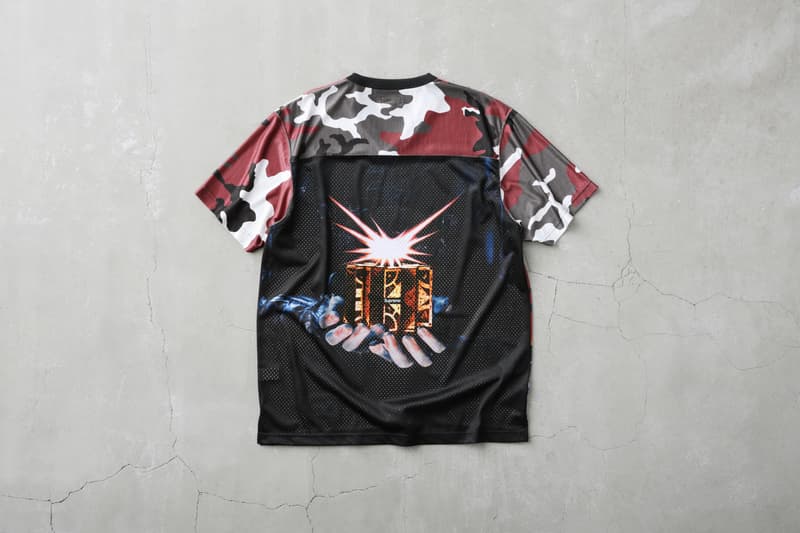 14 of 25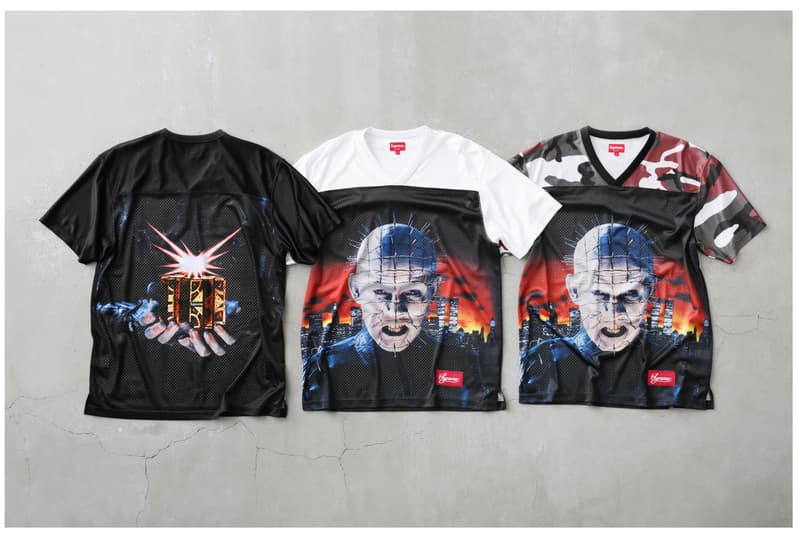 15 of 25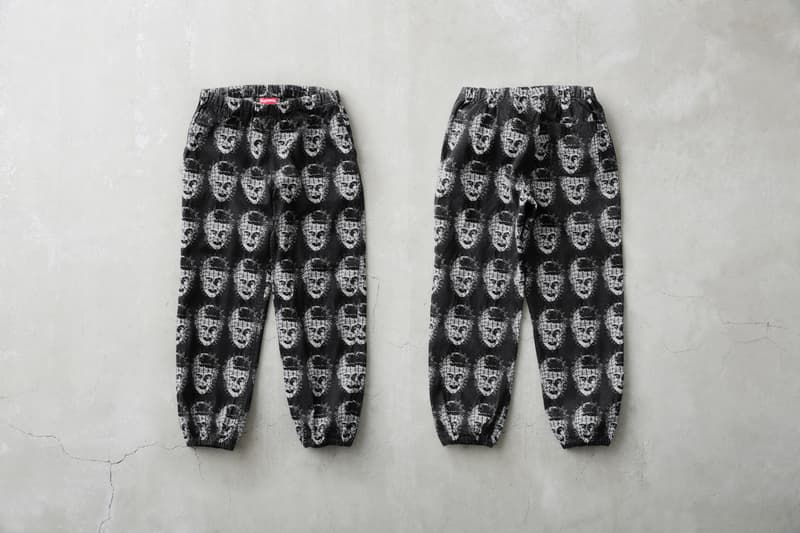 16 of 25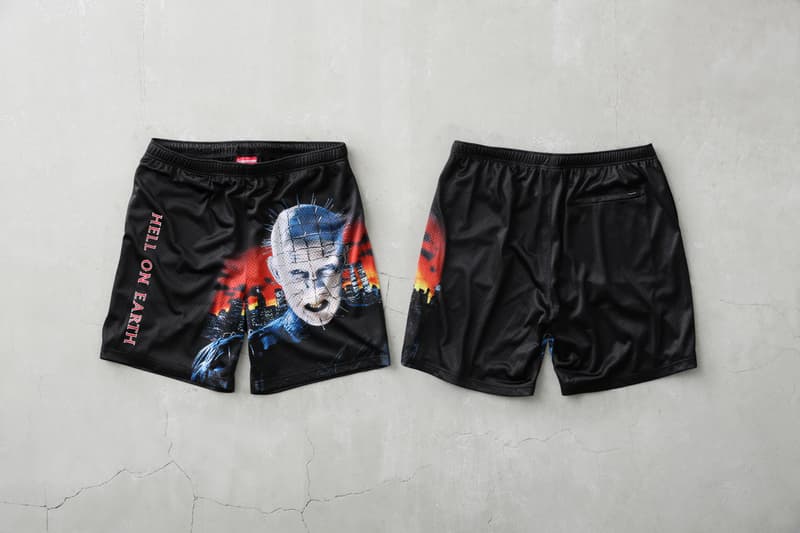 17 of 25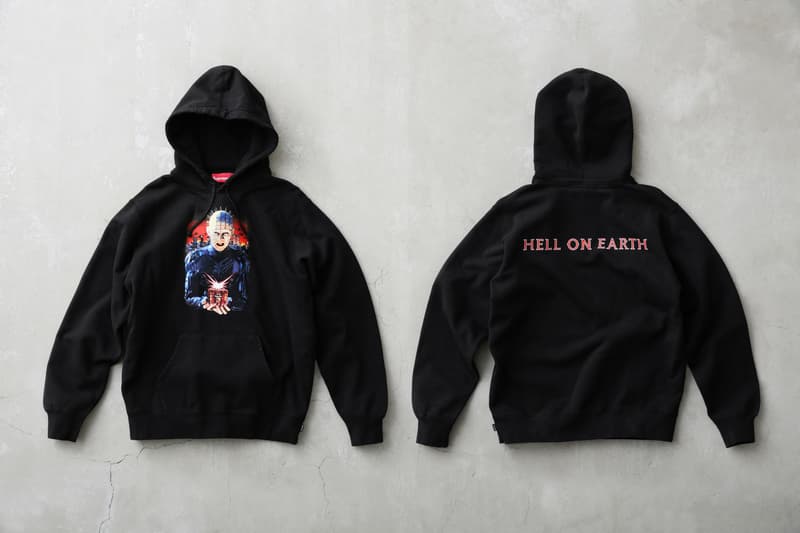 18 of 25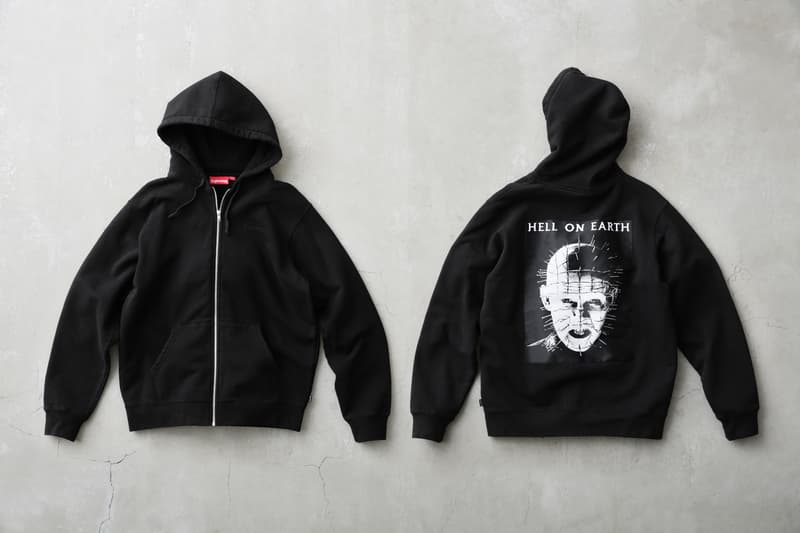 19 of 25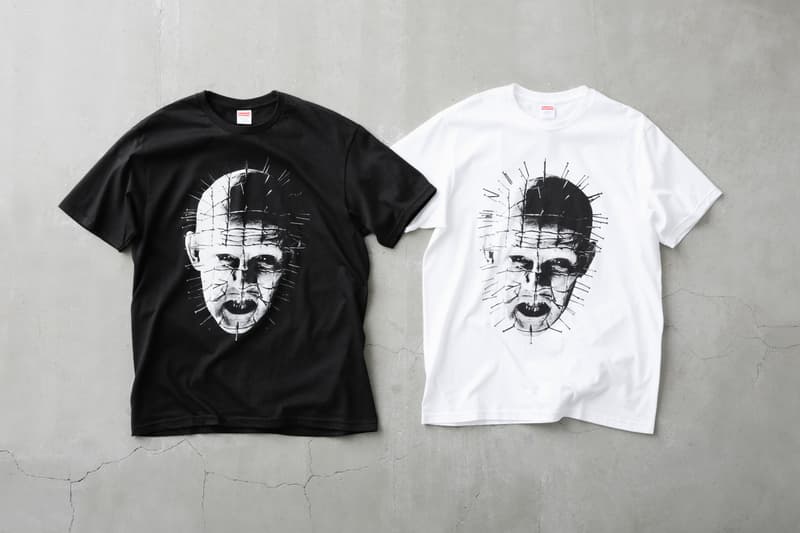 20 of 25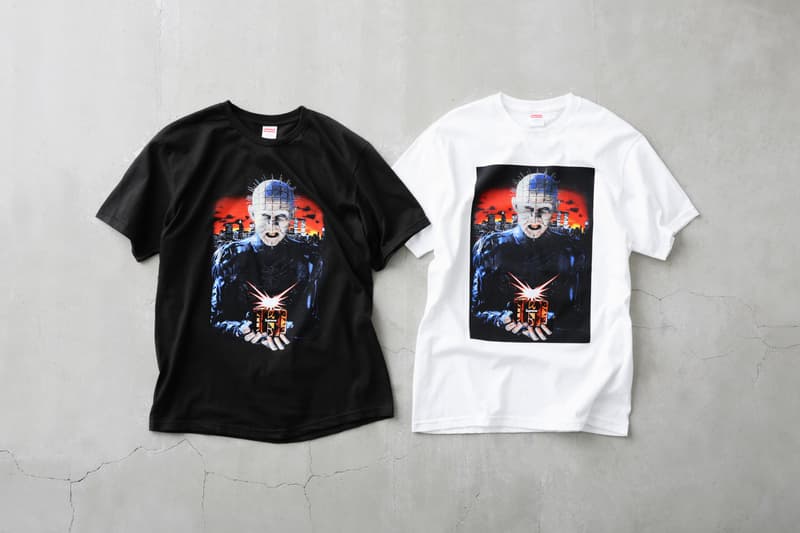 21 of 25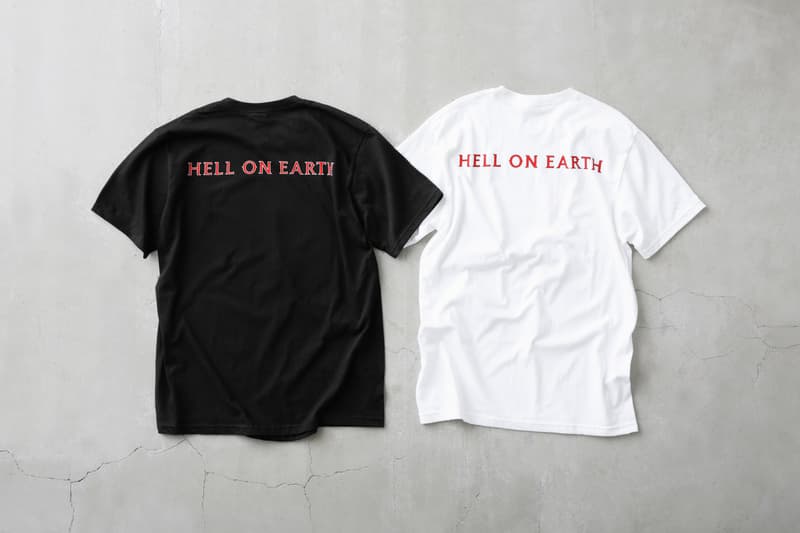 22 of 25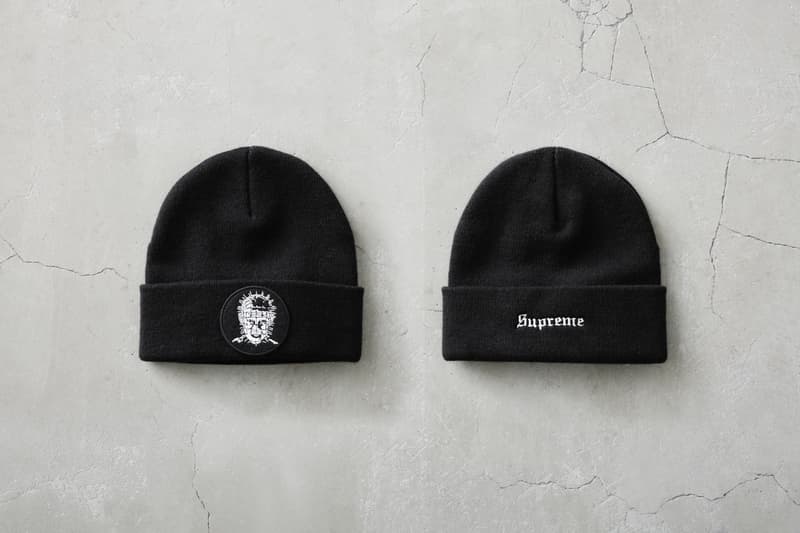 23 of 25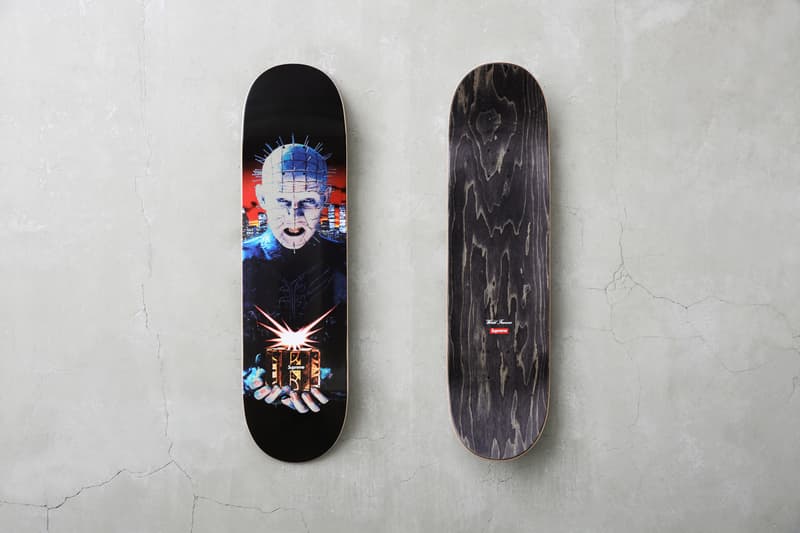 24 of 25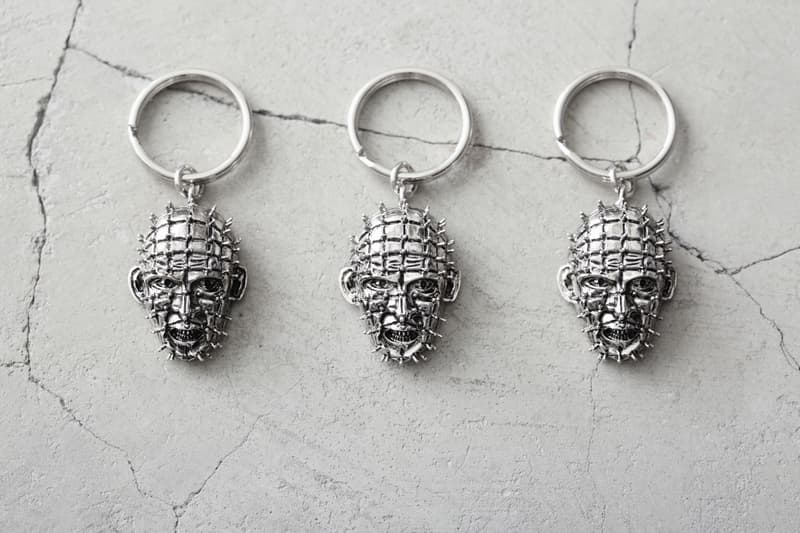 25 of 25
Supreme revives the original 1987 Hellraiser British horror film for its latest Spring 2018 collaborative collection. Written and directed by Clive Barker, Hellraiser was one of the earlier films to push the boundaries in the horror genre of film. At the time, the copious use of gore and eroticism throughout the movie lead to the movie's ban in some screenings and extensive scene cuts from the MPAA in order to change Hellraiser from an X-rated movie to an R-rated movie.
Since its inception, the title has been franchised to spawn nine movies, with a 10th one in the works. At the core of the movie is a mysterious puzzle box that, when solved, releases sadomasochistic creatures called Cenobites, and the leader of the Cenobites, Pinhead.
Working off that unforgettable image of Pinhead, Supreme's Hellraiser collection sees a graphic-heavy release that is comprised of a trench coat, football jerseys, BDU shirt, skate pants, hoodies, knit sweater, tees, mesh shorts, a beanie, keychain, and a skate deck.
Look for the Hellraiser x Supreme Spring 2018 collection to drop at Supreme online, NY, LA and European locations on April 26, followed by a later Japan release of April 28.
For more Supreme news, check out how London came through for the Spring/Summer 2018 collaboration with Lacoste.