China's Tencent Music Headed For IPO & Valuation Could Exceed $25 Billion USD
Could it surpass Spotify's $26.5 billion USD market value?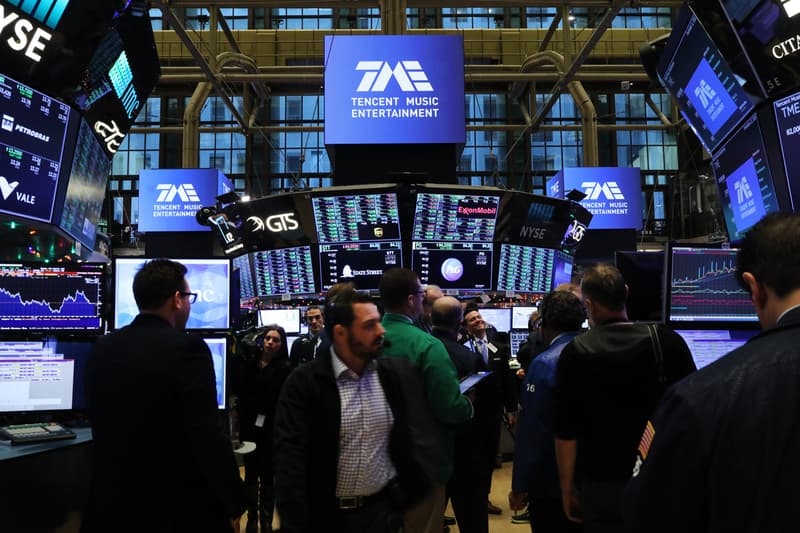 It looks like Tencent Music, the music distribution department of China's international media giant Tencent, is is headed for an initial public offering (IPO) later this year. The Wall Street Journal reports that Tencent expects to audition investment banking advisors before the end of May and the music division is expected to be issued to the public and available for investors to trade by the end of 2018.
Tencent is currently China's largest company, with a market value of $580 billion USD as of January 2018. It is also Asia's most valued company, is the first Asian company to cross the $500 billion USD valuation mark and has maintained an exceptionaly high buy rating of 98% from stock watchers. In November 2017, it surpassed Facebook in market value and became the world's most valuable social media company. Last year, Tencent took a 7.5% stake in Spotify and Spotify took a 9% stake in Tencent Music. The trade indicated a $12 billion USD valuation for Tencent Music. At the end of 2017, Tencent owned around 62% of Tencent Music.
The WSJ report suggests that Tencent Music is most likely to be listed on a US stock exchange, however, the decision has yet to be finalized. The share sale would value the business at over $25 billion USD as private cash raising exercises have recently valued Tencent Music in that range. Tencent is currently listed in Hong Kong; last year the company's shares almost doubled on initial trading after it floated off Tencent Literature in Hong Kong.
In addition to music, Tencent is also heavily involved with other entertainment areas like film and gaming. Tencent Pictures, their film production company, is responsible for producing, co-producing or investing in Hollywood blockbusters including Wonder Woman, Kong: Skull Island and more. Tencent Games is the largest gaming company in the world by revenue and market value, with its leading game being King of Glory, the top-grossing game by worldwide iOS and Google Play revenue, with stake or acquisitions in Riot Games (League of Legends), Epic Games (Fortnite, Unreal, Gears of War & Infinity Blade), Glu Mobile among others.
Learn more about Tencent Music's plan for IPO in detail via The Wall Street Journal.