Q-Tip, André 3000 and Kanye West Pay Tribute to Phife Dawg
A star-studded send-off for the Five Foot Assassin.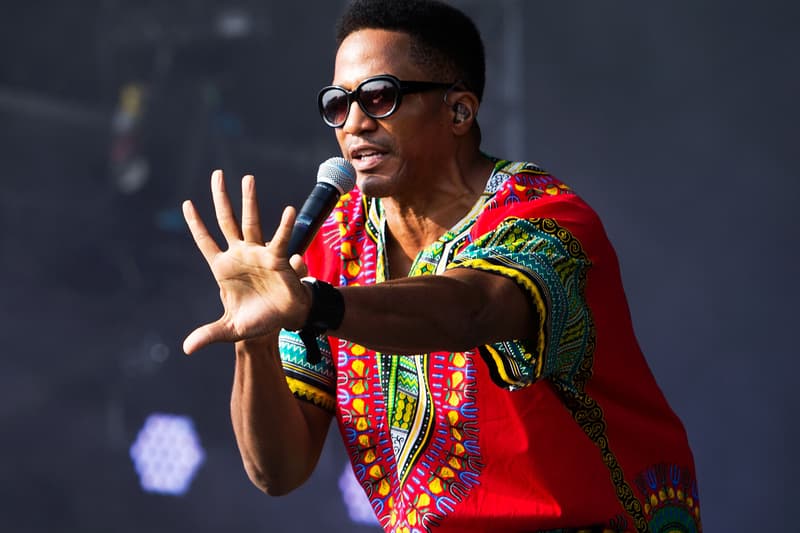 Tuesday night at the Apollo Theater was a star-studded and solemn affair this week, as a bevy of hip-hop's biggest stars gathered to honor the legacy of founding A Tribe Called Quest member, Phife Dawg, who died in late March. Among those gathered to pay their due respects to the Funky Diabetic were the rest of Tribe, Kanye West, André 3000, D'Angelo, The Roots and KRS-One, among others. Tip, West, and Three Stacks all paid moving tribute by telling tales of how Tribe had changed the trajectories of their lives and the influence that Phife in particular had on them as artists.
Q-Tip, a childhood friend of Phife's, spoke on the rappers' upbringings in Queens, New York; of admiring LL Cool J and Run-D.M.C. before their careers took off. The ever-elusive André 3000 spoke on how OutKast's record label tried to market them as a "Southern Tribe," and how an abandoned ATCQ/'Kast album was now one of his chief regrets in his career.
You can watch the three's speeches below, and be sure to check out Phife's new music video for "Nutshell," produced by the late, great J Dilla, below as well.