Metro Boomin Says Russ is "Whack"
"If Young Metro don't trust you.."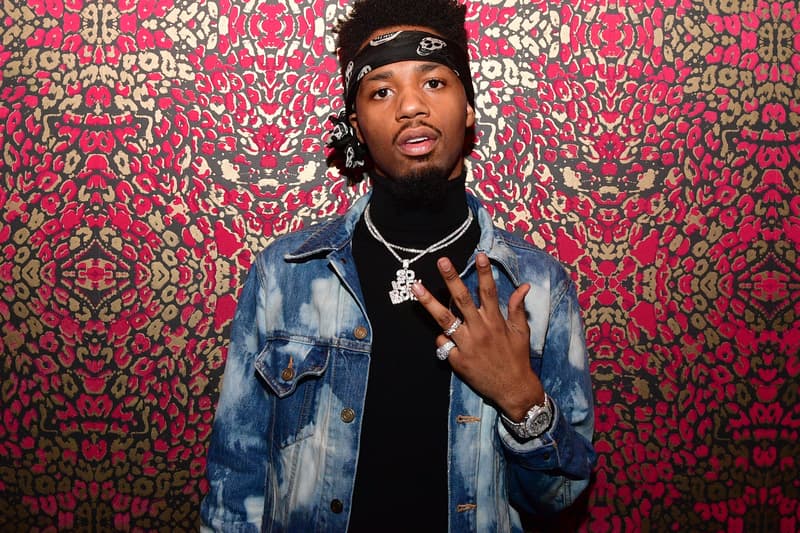 Uprising New Jersey rapper Russ has been officially deemed as "Whack" from Atlanta hitmaker, Metro Boomin. Over the weekend, the superproducer tagged Russ and tweeted out a photo of himself holding a card that read "Russ Is Whack." According to reports, the criticism stems from a 2017 VladTV interview where Russ told the interviewer he was dissatisfied with the current state of hip-hop and blaming producers in the process saying "everything sounds the same, 140 BPM shit, it's not the rapper's fault." He also added:
"People blame the rappers for the state of hip-hop, but rappers are not making the music. You gotta blame the producers," he said. "If a producer sends me a pack of 20 beats and they're all wack and sound the same, I'm just fucked. I just have to pick the best of the worst. It's not the rapper's fault."
— Metro Boomin (@MetroBoomin) April 22, 2018
and by whack I mean whack in spirit.. haven't heard any music to come to that conclusion.

— Metro Boomin (@MetroBoomin) April 22, 2018
Meanwhile, shortly Metro Boomin's tweets, Russ tweeted out a new video-single called "Sore Losers." Which could be more or less a response track to Metro. Listen below and let us know what you think.
New song & video

SORE LOSERS ???https://t.co/SxvQbpAmme

— Russ (@russdiemon) April 22, 2018
In other related news, Gucci Mane recently gifted Metro Boomin $1 million dollars to un-retire from rap.