Kurt Cobain's Guitar From Nirvana's Final Tour Is up for Auction
An iconic piece of music history.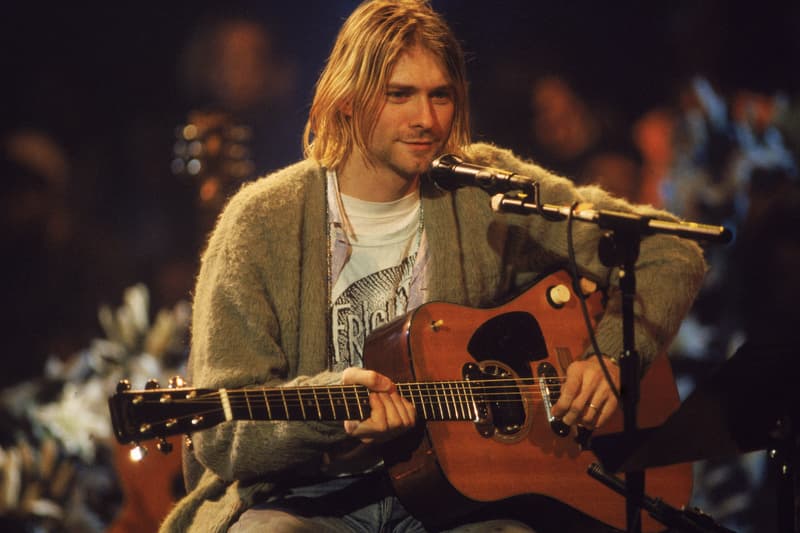 A number of iconic Kurt Cobain items — including the acrylic sweater he wore for Nirvana's infamous performance on MTV's Unplugged back in 1993 — have hit the auction block in recent months and now you can add one more piece to the bunch: a Fender Stratocaster.
But this isn't just any black and white Strat. The lefty guitar is one of five Fender provided the grunge icon for Nirvana's final tour. Intended specifically for the band's end-of-show destruction (Fender didn't want to risk having Cobain destroy his more expensive Mustangs), the Strat was employed at the close of the band's February 16, 1994 set in Rennes, France. Busted up, but ultimately repaired and still playable, the axe was apparently given to the seller by Kurt himself following the show.
The seller also notes that of the five Strats, two others were irreparably destroyed and their pieces were sold by Cobain's guitar tech, Jim Vincent. Two more were used and repaired — Vincent still has custody of one while the other is the guitar up for auction — while the fifth and final Strat ultimately went unused.
With a minimum required bid of about $48,500 USD, the little piece of history is expected to eventually fetch over $140,000 USD. Bidding kicked off April 12 and comes to a close May 20.