EXCLUSIVE: Falcons & GoldLink Address 21st-Century Problems in New Song "Boo You Know"
For those trying to keep a healthy relationship with their significant other.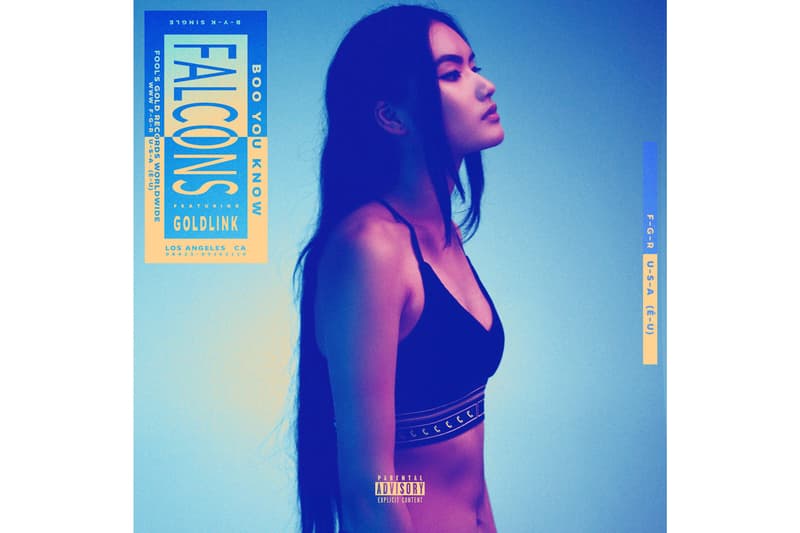 Today, Fool's Gold Records and LA-based producer Falcons shares his brand new track, "Boo You Know." Featuring DMV rapper GoldLink, the groovy, laid back record brings brings attention to the idea of maintaining healthy relationships in a time where it's increasingly difficult to do so. Falcons dives further into the topic: "'Boo You Know' is a song about keeping healthy relationships with your significant other(s) while you're on the road doing shows, trying to remain sane through a smartphone. 21st-century problems," he shares. "GoldLink and I started this track on tour last March. When he sent me back the final verses he literally nailed the exact concept I had in mind for the track, thats why we work together so often, I guess."
Listen to the song above and purchase the song now on Fool's Gold Records.