Barbara Custom Creates the Futuristic BMW R80 "Black Mamba"
An innovative new design from the Paris-based studio.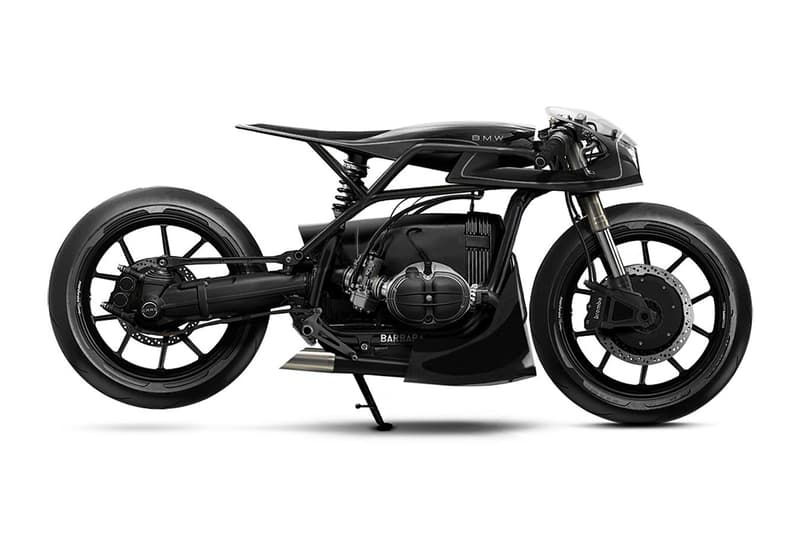 Paris-based Barbara Custom motorcycles has put its spin on the BMW R80 model with its futuristic "Black Mamba" concept. The bike maintains a number of elements that have ensured the BMW R-Series' popularity — such as a flat-twin airhead engine and distinctive carburetors – as well as featuring a number of new adjustments and touches.
New features include a RnineT swingarm and USD front forks, which have been added to the existing R80 frame and motor. The concept also features a radical single-piece design, combining the seat, tank and headlight into one piece. Take a look at the "Black Mamba" concept from Barbara Custom above.
In other automotive news, a Lamborghini Huracan is the fastest camera car in the world.